This site contains affiliate links. Please read our Policies for information.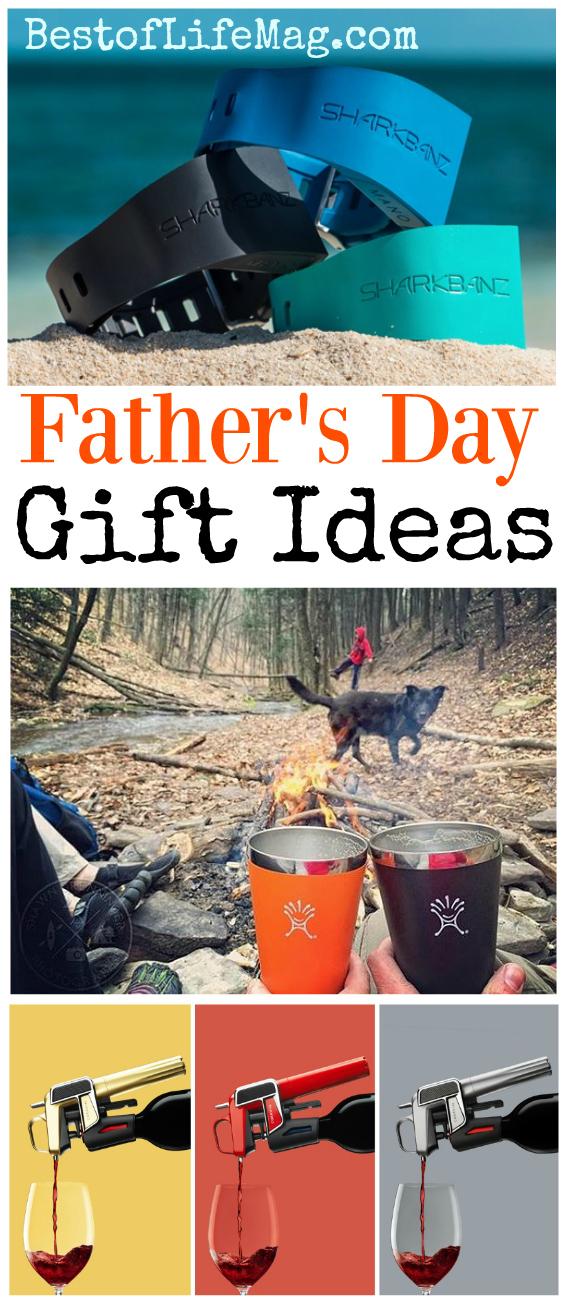 Fatherhood has been a worthwhile experience that I wouldn't trade for anything else in the world. There's nothing that compares to watching my children excel at swim meets, piano lessons, school and more. I get to watch them grow and teach them life lessons that come to fruition in so many ways, some of which I have yet to even experience. While every day is rewarding, Father's Day is more so than most. This is the day when my children express an appreciation on another level. After all, the day is themed for me. My kids come up with the best Father's Day ideas, and I am always excited to see not only their gifts, but the special things they do for me throughout the day.
These father's day ideas are perfect for that special guy in your life. Whether he is a dad, uncle, like second dad, or grandpa, he deserves to be showered with appreciation.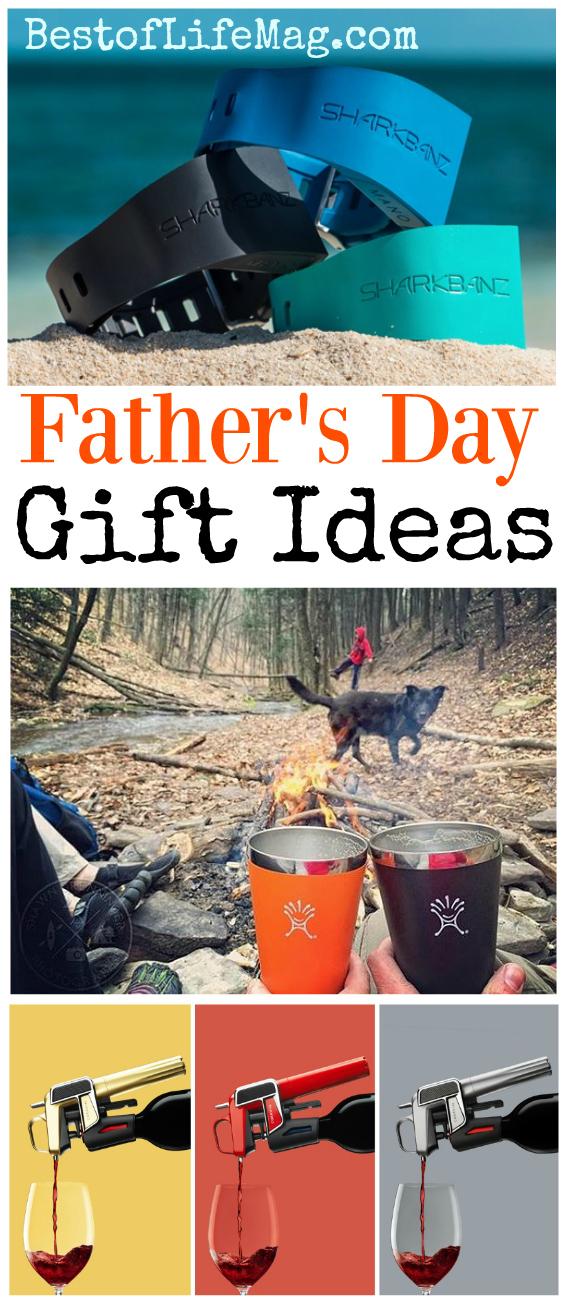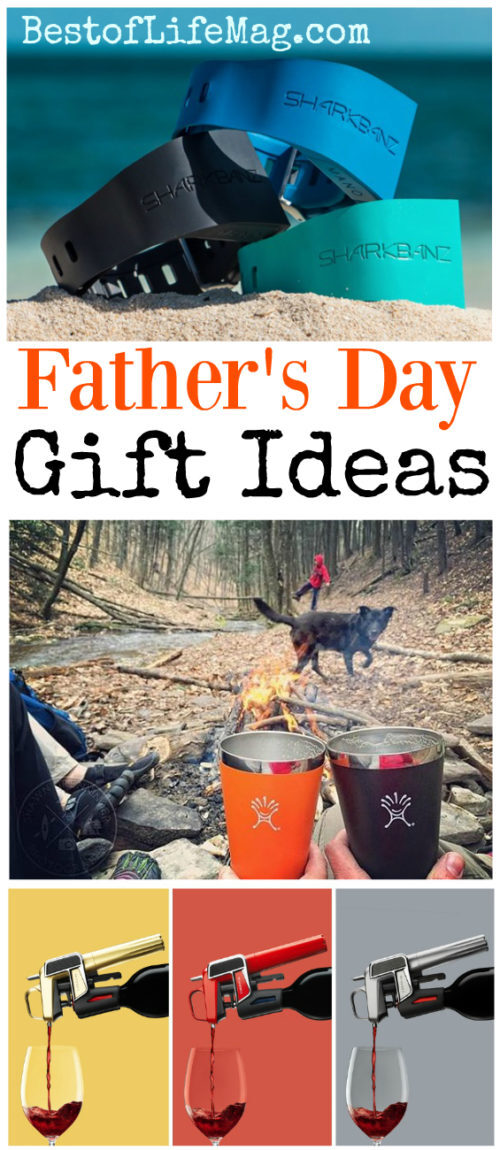 A father knows what he wants, that's why Sharkbanz works very well because it's a father/son team behind the company. My family loves the beach, especially since we recently invested in a yacht of our own. That's why I love the idea of staying safe with a shark repellent wearable. And if you really wonder if it works, watch their video.
Convenience is important to me, so having a phone case that doubles as a wallet is a no brainer. The Evo Wallet Case works very well with my Samsung Galaxy S7 Edge. Not to mention it protects my phone in the event of a drop.
Not every father is an outdoors type of guy, but every father needs to stay hydrated. The Hydro Flask will keep dad's drink cold, even in the sun for 24 hours. What we decide to pour into the flask is our business, but we need it first in order to use it.
Staying fashionable isn't always on the top of my list. Sometimes I get lucky and like something that I didn't even know was in fashion. Like the Case Logic Lodo Satchel. A satchel that is fashionable, well-designed, and makes bringing my laptop and paperwork just about anywhere easy and cool.
Having a way to capture those swim meets or save memories from boating with the kids is easier with the Panasonic Lumix ZS60 camera. There's also a deal through an affiliate that gets you a free travel kit which is a bonus. Of course, there's no need to tell dad that the travel kit was free.
Work requires a lot in the way of tech devices nowadays. Which means I need to have extra juice with me everywhere I go and the Ventev Powercell is a great way to have that power on the go.
Nothing says manly more than a UAG case. These cases are designed for a rugged lifestyle with a design that says the same. Some of the best traits of their cases include lightweight, impact resistant, ruggedized grip, and they even meet military drop-test standards.
Another great way to carry my plethora of devices for work and play is in a backpack, but the backpack needs to be well designed and keep my things safe. The Trestle Laptop Backpack meets both of those criteria and then some.
Tech devices, boating gear all great options, but if you want to think outside the box, try Coravin. This device protects wine from oxidation, pours a great glass and gives the perfect way to handle a bottle of wine.
All fathers started out with great hair at some point, but as we age it tends to thin out. The iGrow by Apira Science that uses technology to help grow hair. The best part is, it can be done in your home, no need to go to a doctors office or salon to get that old style back.
If whisky is more your dad's style then surely he needs some good ice cubes. The Best Ice Cube Tray makes giant 2-inch ice cubes that will melt slowly avoiding dilution.
Cubes work great for whisky and other drinks, but an ice ball is more fun. The Froz Ice Ball Maker creates 4-4.5cm balls of ice for classic cocktails.
Some flasks are meant for a stiffer drink and if that is what dad needs sometimes, then you can't go wrong with the Bold Brands Bundle. This bundle includes the hip flask, a funnel and soapstone whiskey rocks in a velvet pouch. If dad loves whiskey, then this bundle will make him very happy.
Wine lovers know that the glass they drink from is important to the taste of the wine. Dads who drink brandy know that the glass is equally important to a good tasting brandy. The Luigi Bormioli Michelangelo Masterpiece Set comes with four glasses specifically made for brandy.
Any of these would make dad happy this Father's Day, they would me anyway.
Save