This site contains affiliate links. Please read our Policies for information.
A major part of growing up is discovery, learning new things about the world, and about ourselves one experience at a time. Many of those experiences during our childhood is fueled by parents and our family. We look to them for guidance, for support, and advice for just about every question we have all the way down to the simple "why?" Our friends at Disney have gotten together with the Center for Childhood Creativity and put together some key aspects of child development in what they call "Discover Together." The focus of Discover Together, is to teach parents how big of a role they play in their child's development, and ways to make it fun and memorable for everyone.
With the help of Disney's Discover Together, you can foster creative thinking and provide the optimal development for your child. 
Shared Discoveries
As a parent, the interaction you have with your child is the most important part to their development. This is most noticeably found in how children pick up language skills. As a parent, have you ever heard your child repeat a word you have said many times? Maybe a word that shouldn't be said by a child? It's OK, it happens to many of us. This is just an example of how language skills are developed in a child by simply listening to what their parents are saying.
Another more common occurrence is when your child falls. The normal reaction of a parent is to gasp, and ask if they are OK. However, before the gasp, the child doesn't know how to react to them falling. So after the gasp, they realize, they should be hurt and so the tears will flow. This is a perfect example of how parents interaction with their children helps develop their child's emotions. Language and emotion are two of the most noticeable aspects to child development. One idea is that social behavior comes from the parents interactions with their child. This is where Disney can really lend a hand.
Think back to the last time you went to a Disney theme park. Surely you ran into a child who was not afraid to wave hello, or even start a conversation with you. You may have also noticed that their parent was near by, if not joining in on the conversation. This is due to a secure feeling the child had while with their parent. Now talking to strangers is never recommended, but when you're in a Disney park, you may find it easier for your child to interact with others. What better icebreaker is there than a talking mouse, or a princess from the screen brought to life?  As long as a child's parent is guiding them there is no limit to what their minds can develop into in the end.
Playful Development
Sometimes parents feel the need to directly instruct a child thinking that it may help them develop better and faster. The problem is, direct instruction could limit the child's ability to learn on their own, thus limiting development. This is called pedagogical condition, and research has found that direct instruction has a negative outcome on the child's imagination essentially. The study done by Elizabeth Bonawitz and her team consisted of two different groups of children. One group had the pedagogical condition-or direct instruction on how to play with a set of toys.
The second group of kids had what is known as naive condition-the freedom to discover on their own. The study showed that the children with the pedagogical condition limited the ways children played with the toy, essentially they did what was shown to them. The children in the naive condition played more freely and found many different ways to play with the toys. This shows, that in some aspects of parenting, there is truth behind the idea that some things children need to learn for themselves. Having that ability sparks imagination and creativity in a child, much like Disney.
As a child growing up, Walt Disney had parents who were often busy. That left him to play alone and discover on his own. Walt's imagination ran wild and now we have the Walt Disney Company. Using the Disney theme parks as a tool, parents can let their child's imagination run wild. Taking them to areas of the park where they can play safely with little interaction with their parents. Doing so will get the wheels turning in a child's mind, and fuel discovery and imagination. Though taking the backseat may be difficult, there has been other studies that suggest the same. Sometimes, allowing your child to learn for themselves may be too difficult, and that's just fine as well.
The best thing to do in these situations, is drop subtle hints, like on how to solve a puzzle. Obviously the goal isn't for you to put the puzzle together, but to guide your child in a lesser hands on way. Make a suggestion and see if they can figure it out for themselves. This is called scaffolding, and requires a great deal of patience. The thing to avoid is known as intrusive behaviors. That's when you as a parent finish a puzzle, and allowing your child to watch. Hoping that they have learned something. However studies have shown that taking a more sensitive approach, allows the child to develop better executive functions. Executive functions are memory skills, attention flexibility and inhibitory control.
Younger children will develop executive functions when you play games like Simon Says. Older children will require a greater level of planning. Take a trip to a Disney park and allow your child to plan out their day with you. Take the backseat and let them choose what ride to go on next, or where to sit down for a lunch-even what time to eat lunch. They may not always plan the best, but they will suffer the same gentle consequences as you. Another way would be to explain to them the decision you have made, opposed to just making a decision. Explain the logic behind each step you take and they will surely figure things out for themselves later down the road. While letting your children learn for themselves is great, sometimes they need praise for a job well done.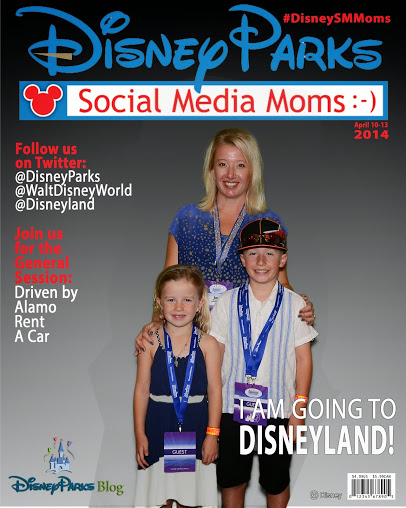 Motivation
Everyone loves to hear that they have done a great job. It makes us feel good about ourselves and encourages us to work harder in the future. That same ideal can be applied to children, just on a higher scale. When praising a child for a job well done, you are not only promoting the work they did, but helping develop their working skills in the future. This could affect relationships, perspective on work, and even how they will raise their children in the future. The hard part is what kind of praise should be given and when. Say your child gets an A on a test, or puts the block in the right hole, it's unnecessary to praise the accomplishment, rather praise the work they did to get there. A child knows that they have done something right, but they need to know that the work is what got them there. So when praising a child for doing the right thing, focus on the way they came to that conclusion, say things like "you worked hard" or "All of the time you spent studying really paid off!" This will show a child that it wasn't just the A on a test that got them praise, but the way they got there that made you happy as a parent.
This can easily be done in a Disney theme park in many ways. We have all seen a child who may be afraid to meet Mickey for the first time. That fear is natural and there is nothing wrong with that. However once they have faced their fear and gave Mickey a hug, they deserve some praise. In that situation you could say something like, "Wow you faced your fears!" This will show a child that fears are not only natural, but a great thing to overcome in the future. A child's development is greatly influenced by their parents. Sometimes, it's the absence of the parental influence that helps them develop, and others it's a direct approach that works best. As a parent, it is up to you to decide which road to take and when.
Disney's Discover Together supports parents with the resources they need…where do you create memories and shared experiences to foster creative thinking?
Amy received reduced fees as an attendee of Disney Social Media Moms 2014 and was not asked to write any posts after the conference. We are sharing this with you because of its value.