8 Fun Things to do in Delaware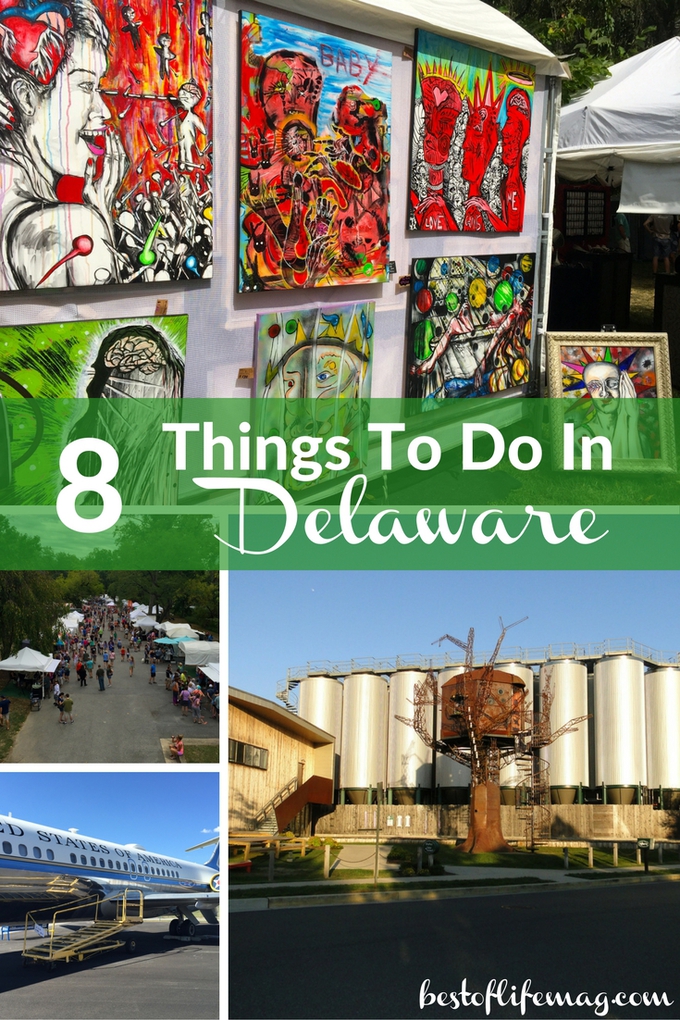 The United States is a treasure trove of states filled with unique activities and offerings. Smaller states get overlooked by those with big, flashy, cities. That is definitely the case with Delaware, the First State, one of the smallest on the East Coast. Delaware is small enough that you can drive the entire state in a day, or less. However, its close proximity to Philadelphia, Baltimore, and Washington DC make it a perfect getaway for those wishing to escape the whirlwind pace. Don't let the smaller size fool you; there are many things to do in Delaware for all ages.

These are 8 things to do in Delaware that will be fun for anyone! Take the family or head out solo for a fun weekend getaway.
If you're heading out to experience these 8 fun things to do in Delaware you'll need some supplies. A great weekend bag, some travel accessories, a hotel humidifier, walking shoes are a must, and of course, I recommend you take a camera!
Delaware is America's Summer Capital with 381 miles of beautiful beaches, making it a top spot for vacation goers and families.
If you are unfamiliar with what Delaware has to offer, here are eight things to do in Delaware. Whether you have traveled to Delaware in the past or this is your first visit, these activities should pique your curiosity.
Dogfish Head Brewery
Located in Milton, a short drive from Rehoboth lies one of the biggest and baddest craft breweries, Dogfish Head Brewery.
This brewery is one of the top 20 breweries in America, a market that has thousands of competitors. Dogfish Head Brewery has stuck to around 20 brands of beer that they do incredibly well, rather than expand like so many others have done.
Touring the Dogfish Head Brewery will take you up close and personal to their unique brewing method of adding hops throughout the entire beer-making process. Be sure to take a peek inside the steampunk tree house on the front grounds.

The du Pont NeMours Estate
NeMours is a nearly 50,000 square foot mansion built by Alfred I du Pont for his beloved second wife. It was fashioned after Marie Antoinette's Le Petit Trianon in Paris.
The grounds, mansion, and car garage will wow history buffs and those who appreciate opulent architecture with a taste for the grandiose things in life.
Tours allow you to browse the mansion, filled with antiques and personal portraits of the family. The formal French gardens are incredible and you may spend much of your time out there. It is hard to walk around the property without thinking that you are far outside of the United States.
Striking statues and fountains adorn the NeMours property, showcasing the family's wealth. The Temple of Love, a bronze cupid statue by the main fountain, is the focal point of the entire property.
The Chauffeur's garage holds a small collection of high-end cars, one being a Rolls Royce Phantom V Town car that was custom painted in Blueberry Blue for Mrs. du Pont. Others include a 1924 Cadillac, 1921 Cadillac Renault, and a 1933 Buick Coupe.

Tour the State Capitol
Delaware's state capitol, Delaware Legislative Hall, is actually in the form of a First State Heritage Park (a campus containing all relevant government buildings, both past, and present).
Dover, Delaware houses this First State Heritage Park. Parking is a breeze and you may explore the grounds without an overkill of walking. You can find art galleries and museums on the property.
One explains Delaware's importance in shaping the US, and how the ratifying of the constitution in 1787 made it possible to claim the First State title.
You can even take special tours on the first Saturday of each month. When you are finished, pop across town to the Brunch N Lunch restaurant for a delicious Piggy Mac Ride burger, topped with mac & cheese AND a deep fried Gouda disk. Yum!
Tour the Air Mobility Command Museum
This may be the best-kept secret in the state of Delaware. Whether you enjoy aircraft or not, this museum has something for everyone. Over 30 Air Force planes reside at the Air Mobility Command Museum, giving guests a chance to get to know these magnificent vessels.
The fleet includes Air Force 2, which carries the Vice President and often First Ladies, as well as helicopters, bombers, a C141, and cargo haulers. The museum's C5 is so large that it can hold the equivalent of 6 Greyhound buses, while the fish looking C124 is 3 decks tall.
A C5 requires 51,000 gallons of fuel just to hold the plane down on the ground. It can hold 324,000 gallons in total. Fun fact: the C in this aircraft stand for what the aircraft is carrying; cargo in this case.
A call letter of H means helicopter and a B means bombers. Visitors have a chance to go inside the control tower which dons a fantastic view of the property.
There is also a museum that houses important World War II aircraft that not only brought in supplies and hauled injured troops but also dropped flares in war zones.

Get your Art on in Wilmington
For well over 50 years, the city of Wilmington has hosted an annual art festival drawing thousands of participants and attendees from all over the country.
The Brandywine Festival of the Arts hosts hundreds of juried artists and exhibitors for a show that is as fun as it is impressive. The festival is very streamlined and offers not only incredible works of art but special areas designated for children and pets.
Food is all centrally located with plenty of picnic tables for seating. Though the artists change yearly, you will definitely see a wide array of jewelry, pottery, books, clothing, and paintings.
Interesting mixes of finds are on showcase at this event. You can treat the family to the Brandywine Zoo located only steps from the festival entrance when you've finished eating.
Embrace the Beach at Rehoboth
Delaware has 26 miles of beautiful sandy Atlantic beaches, with the favorite being Rehoboth Beach. Over half a million people turn out each year to grace the beautiful shores and stroll Rehoboth's enticing boardwalk.
The town has an ambiance that you immediately feel welcome in. Local businesses strive to keep customers happy with souvenirs, boutique shopping, and delicious eateries.
The Victorian charm of the Boardwalk Plaza Hotel and their beachfront accommodations make it one of the best options for lodging while in the area. The lobby is full of reproduction furniture, antiques, and friendly talking birds.
Their onsite restaurant offers tasty food and drink so you do not even have to leave the grounds other than to enjoy dipping your toes in the water. The rooms are charming, graced with pastel colors, warm furnishings, and often balconies overlooking the beach.
Take a dip in their heated indoor and outdoor pools or enjoy the classic rocking chairs overlooking the beach. You are sure to feel at home in their tastefully appointed lodging.

Enjoy Delaware's Beer, Wine, and Spirits Trail
Touring America's trendy alcohol scene is big business in the state of Delaware. Look online for a map and all applicable stops as you sip, taste, and chug your way through the state.
Breweries such as Dogfish Head and Crooked Hammock Brewery, offer delicious craft beers. Fordham & Dominion Brewing, originally located in Maryland and Virginia, produce pin-up girl label beers plus four flavored sodas. Bring the entire family to this tour.
Try the black cherry! The spirits trail includes Painted Stave Distilling, a Dover operation that produces high-quality vodka, gin, and whiskey.
A local favorite is Off the Hoof, vodka made from scrapple, a popular Delaware food product. Another fun and casual distillery are Delaware Distilling Company who cranks out a fabulous spiced rum and Beach Time Distilling, in Lewes, a purveyor of small-batch spirits including rum, gin, and vodka. As with anything alcohol related, please do not drink and drive.
Eat More Fresh Seafood
Delaware's location on the Atlantic Ocean makes it a commodity for local, fresh seafood that could compete with any market. The foodie scene is alive and well in the state of Delaware. The state has culinary gems scattered throughout.
In Rehoboth Beach, try the Seared Maryland Day Boat Scallops from Chesapeake & Maine, a Dogfish Head brand restaurant. No matter which restaurant you choose, look for local delicacies such as Maine Lobster Rolls, Crab Cakes, and Chesapeake Oysters.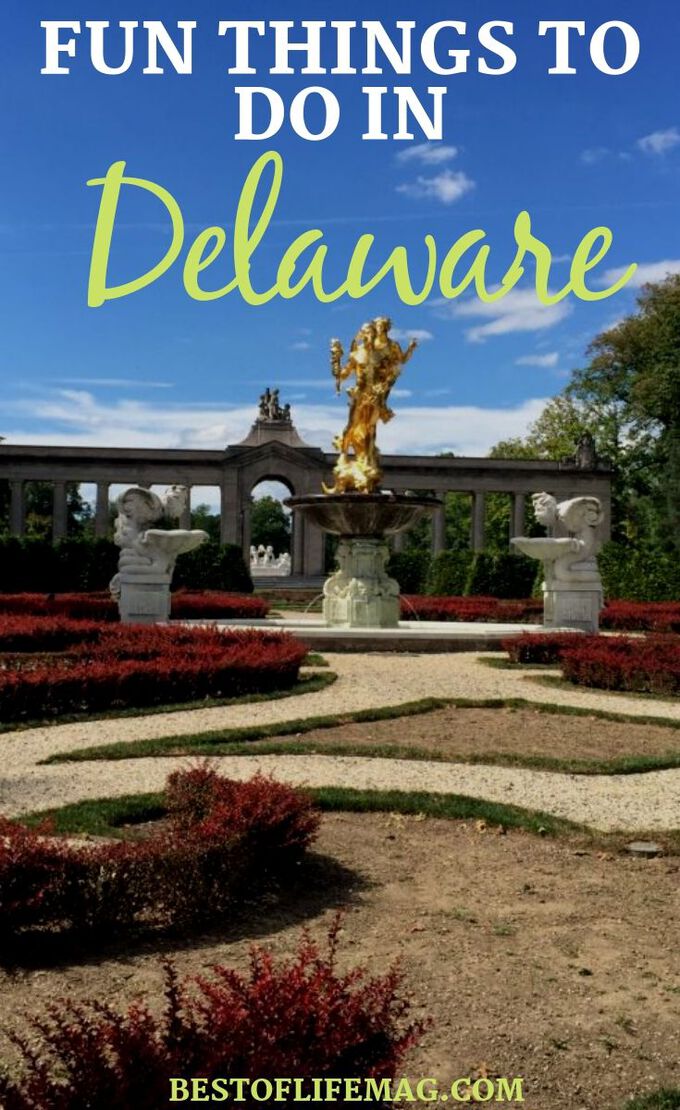 While you are there, sign up for a food tour, which has a perfect Trip Advisor rating. Three restaurants have been nominated for the James Beard awards in culinary excellence. Those three restaurants are in Rehoboth Beach. How cool is that?