This site contains affiliate links. Please read our Policies for information.
Did you know that 70% of all accidents leave the vehicle in drivable condition? And that roughly 30% of accidents are rear impact
and 16% involve stationary structures such a light poles and one of my favorites – roundabouts.
These dents and dings are a fact of life regardless of where you and Carsmetics is here to restore your car when it does.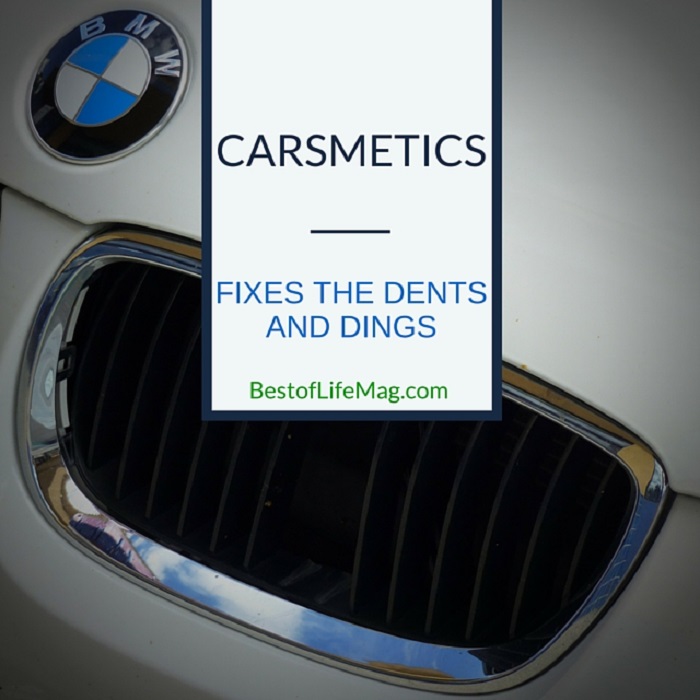 Just last month my husband was driving home from work on his normal route and ended up in a head on collision with an animal. This wasn't the traditional animal we were used to after living in the Midwest; this time a HUGE crow flew straight into the grill of his BMW M3. Thankfully there was zero damage to the body of his vehicle but the grill was another story.
We didn't want to take his car into an actual BMW dealer for the repair because we knew the labor charge would be inflated for a relatively simple repair.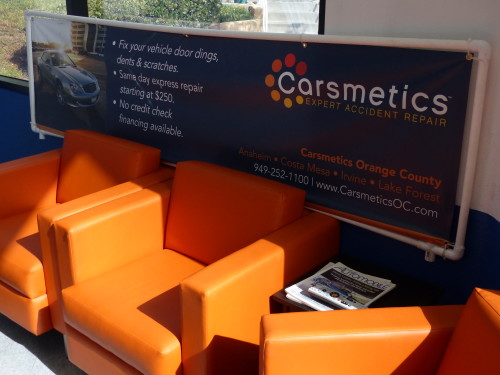 Enter Carsmetics, which has been around since 1997 and was created to be a streamlined auto repair service with a focus on drivable accident repairs. By eliminating the heavy equipment and high overhead of a traditional auto body shop they can complete repairs at a significantly lower price and MUCH faster. When I called to ask about how long they would need our car for the "crow repair" I was told 45 minutes. In the end, it was actually about 20 minutes and I was on my way.
In a world where it seems customers just wait endless for auto repairs, the fast service at Carsmetics was a welcome relief. Here is what you can rely on with Carsmetics.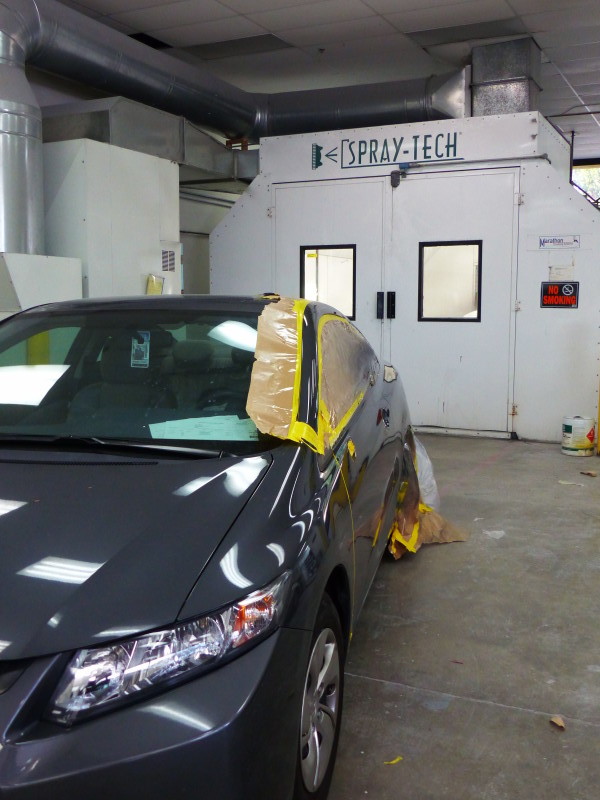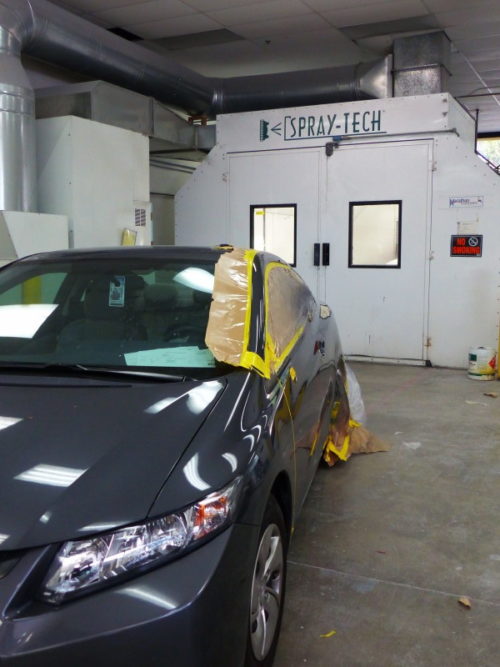 Minor Collision Repair Services
Auto Body Repair
Bumper Repair
Dent Repair
Hail Damage Repair
Headlight Restoration
Paint Color Matching
Paintless Dent Removal
Wheel Repair
Scratch Repair
Carsmetics Locations
Carsmetics has locations throughout the country including in the states of Florida, Georgia, Massachusetts, New Jersey, North Carolina, Oklahoma, Pennsylvania, and right here in California. Southern California is home to four well located Carsmetics locations in the cities of Anaheim, Costa Mesa, Irvine and Lake Forest.
Many people travel to Southern California so if you find yourself in the area and in need of help for a minor accident or damage to your vehicle, Carsmetics has four locations that are very easy to find!
A Perfect Match
Manufacturer colors can vary a great deal on cars but Carsmetics has a patented technology that allows them to match over 40,000 colors and process perfectly. These are also approved by 40 vehicle manufacturers for added comfort.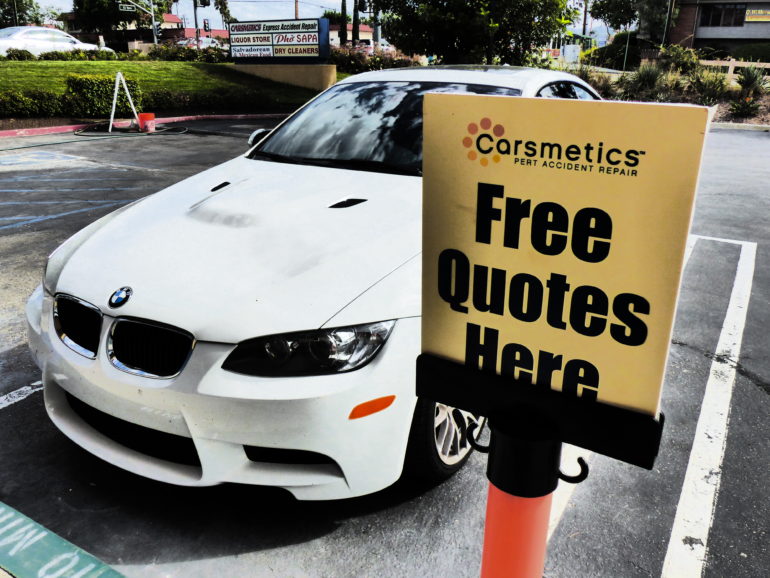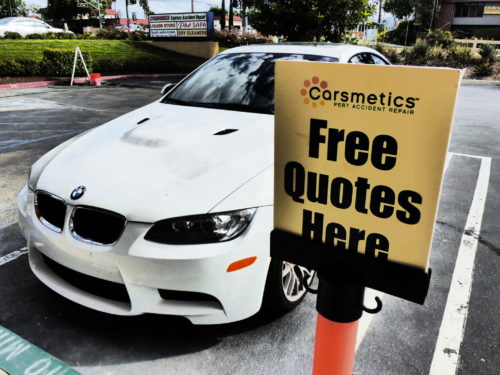 Free Quotes
You can pull into your nearest Carsmetics location and receive a free and FAST quote! Since so many accidents result in damage you can drive away with, this offers a convenient solution that can allow you to get your car back to its original beauty quickly.
Lifetime Warranty
I was really impressed with the service we received at Carsmetics and was ready to be on my way when the owner gently reminded me to let him know if there were any problems because their work is backed by a lifetime warranty while you own the car. Service like that which a company will stand behind builds confidence for customers like me and you so it was wonderful to learn.
Save