This site contains affiliate links. Please read our Policies for information.
My family tried camping for the first time in 2013. We loved it so much we just finished our second annual trip to Mammoth just a few weeks ago. Camping can be a daunting task for an inexperienced family.
Camping can be a daunting task for an inexperienced family – enjoy this camping checklist and tips to help you and your family.
Store Children's Underwear and Socks in Freezer Bags
Our children's underwear can be difficult to find digging through a suitcase or duffle bag. This little tip can make this a much easier task. When you're already dealing with the elements, little things like this make a big difference.
Setup Your Tent Before You Go
If you just bought a tent or it has been awhile since it has been used, set it up in your backyard just to make sure you are familiar with all the parts and to make sure nothing is missing. This will save you time when you finally get to camp and less time setting up means more time to relax and enjoy nature.
Buy a Grilling Tray
Most campsites provide some sort of fire pit or bbq grill, but most are far from pristine. This year we bought a grill tray to use on top of the existing grill rack at the campsite. You'll save time and energy trying to clean the grill rack at the site. You can find them at Target or Walmart for around $10.
Sunglasses for the Kids
My kids don't normally wear sunglasses, but when we go camping we spend so much time in hiking or staring at a lake that they are a must. The glare that comes off the water or snowy peaks can really fatigue your face and eyes. Sunglasses might save your kids from struggling with the brightness and make life more enjoyable in the great outdoors.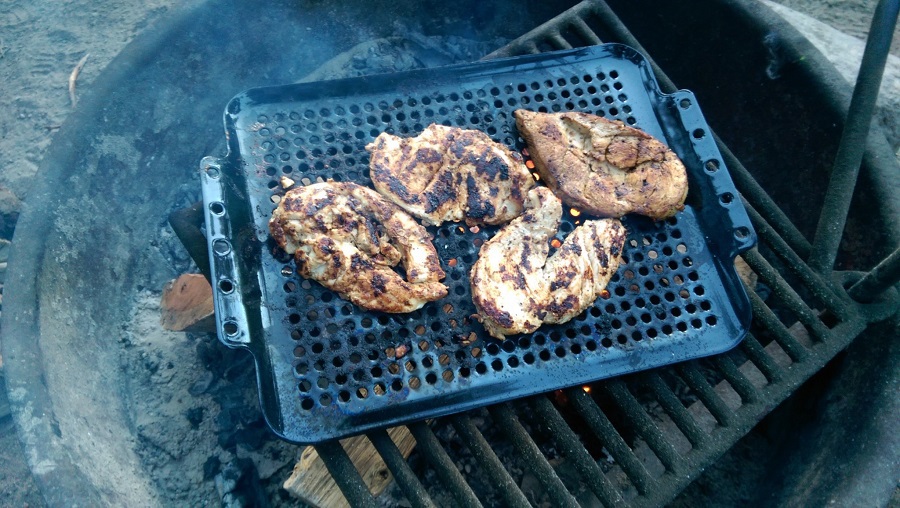 Sort Toiletries by Gender
My wife found that making a toiletry bag for the guys and one for the girls kept things much more organized throughout the trip. It also allowed us to get ready at the same time instead of waiting for one group to finish so the other could get started.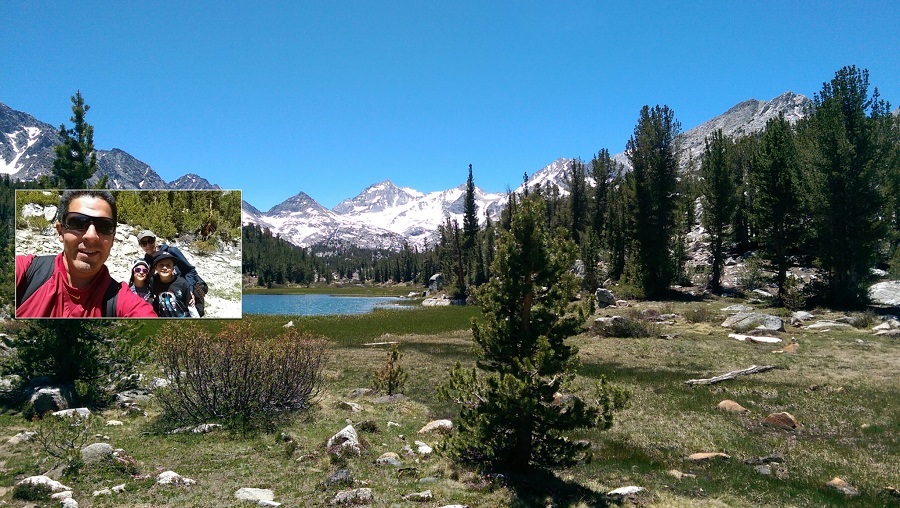 Pack Cameras for the Kids
My uncle surprised my kids with disposable cameras this year. They had a blast taking photos of their own. If you have an older digital camera that has been sitting on the shelf, break it out and let the kids run wild. My kids were much more engaged in the hike after that and the excitement didn't wear off even when they ran out of film.
My kids look forward to camping every summer now. And these tips have helped us lower the anxiety level about roughing it for 5 days straight. I hope your family will enjoy camping as much as ours whether it's the mountains, desert, or beach.
Let me know how these tips worked for you and make lasting memories in the great outdoors this summer and every summer with your family.