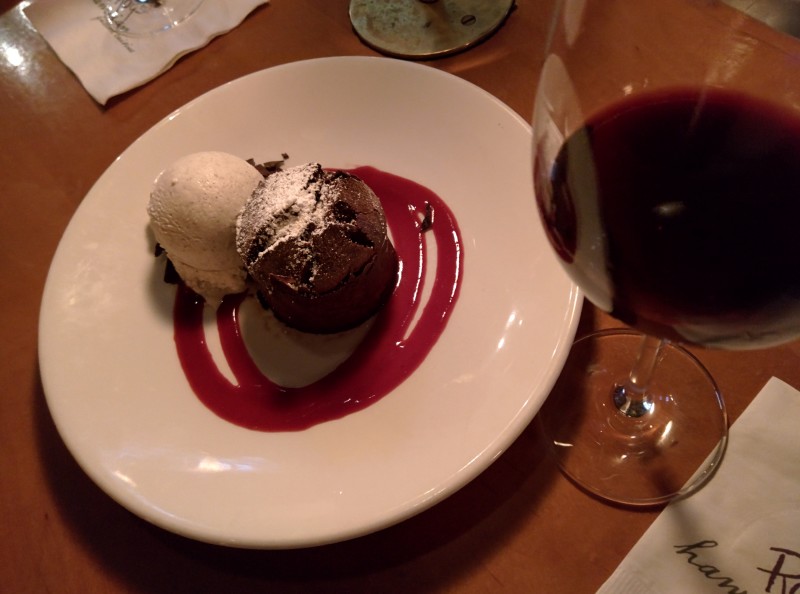 This site contains affiliate links. Please read our Policies for information.
Whether you're coming to San Francisco for work, vacation or live in the area you should always be ready to eat. The options for foods are amazing from the gourmet meals you dream of to the food truck on the corner, there are so many ways to go. Then there's the icing on the cake, literally. Desserts in San Francisco have become one of the most talked about parts of any meal. One of the aspects of food in San Francisco is the willingness to try new things. That willingness gives chefs of all types to experiment and add things together that you may not always see together.
Finding the best desserts in San Francisco is easy with our guidance.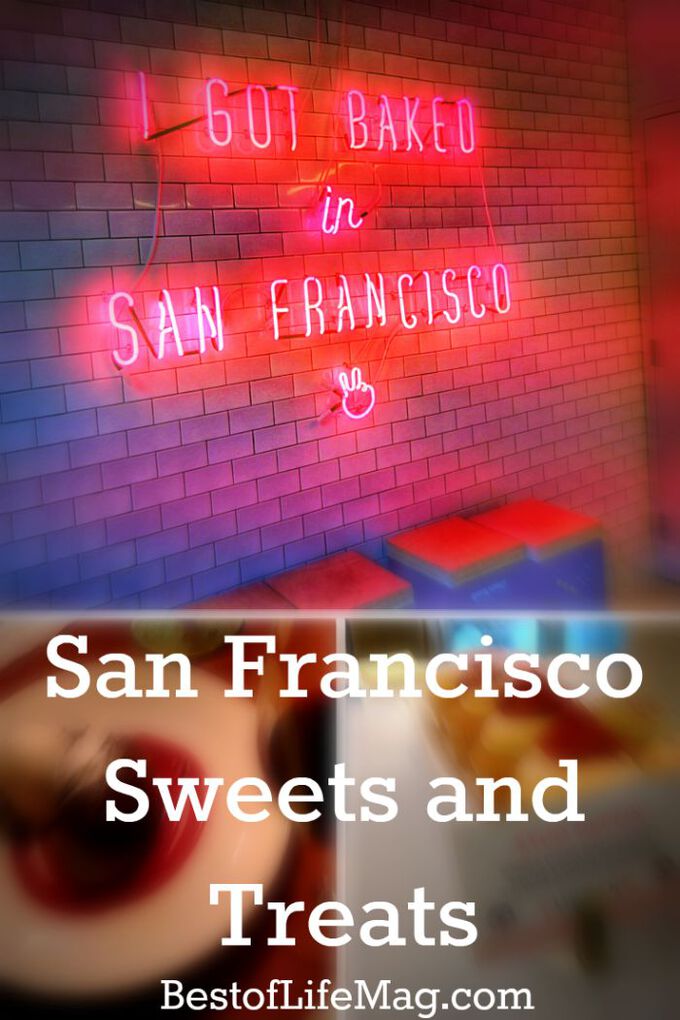 Craftsman & Wolves
Craftsman & Wolves is not just a bakery in the Mission District, but it's a small chocolate factory. Almost every visit you can try a different desert like a tres leche cake or a gourmet eclair. Though some of the staples are the best there is a breakfast option known as the Rebel Within the rebel within this muffin is a soft cooked egg that spills out when you cut into the muffin. Another staple that is my favorite is the sipping chocolate. The only way I can describe this cup of hot chocolate is as follows; imagine a chocolatier making a fresh batch of chocolate in a big pot, you ask for some hot chocolate and this chocolatier takes a small cup and just fills it from the pot.
That is what this sipping chocolate is like- simply amazing.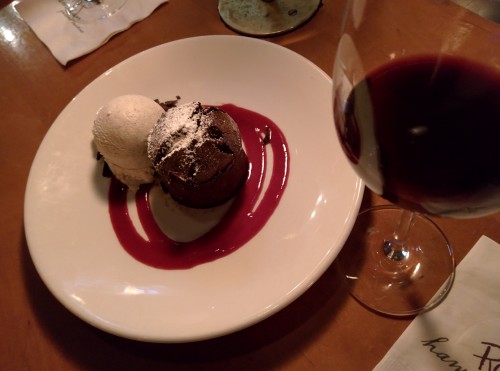 Roy's Hawaiian Fusion
Trying to find Roy's could be difficult, but if you pay close attention you'll spot it in the middle of business offices stretched to the skies. The ambiance here is definitely a romantic one, especially after the sun goes down, but the most romantic part of Roy's is their dessert menu. Here you'll find the likes of many different desserts, but one staple is the Lava Cake. Pair that delicious cake with a glass of Justin Cabernet and you'll want to book a flight to Hawaii immediately after leaving Roy's. The wine options bring Napa down to the Bay Area along with the combination of Hawaiian Fusion foods, it's a time out that's worth the entire trip.
Sugar & Spun
We've all had cotton candy, and some of us love it more than others (like Amy and myself). However, we haven't had cotton candy until now thanks to Sugar & Spun introducing us to what I call Gourmet Cotton Candy. In a unique way, S&S has added gourmet flavors to the already amazing cotton candy they make. We've tried banana and Nutella, Strawberry Short Cake, and Cookie Butter, but there are so many more different flavors. Currently, Sugar & Spun is so new that they don't have a storefront or even a web store just yet. Instead, you can find it in the mission district at Boba Guys, or on Fridays at Off The Grid in the Fort Mason Center.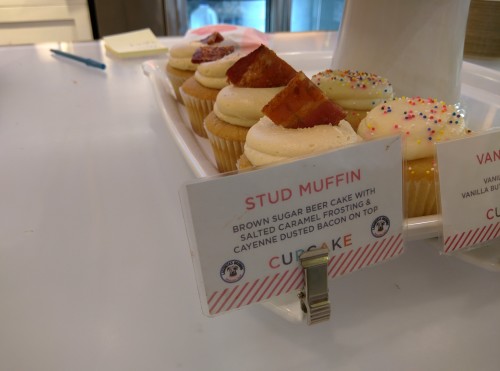 Sift Dessert Bar
You may know the name from Cupcake Wars because yes, they won. The winning of the contest shot Sift into the public eye back in 2011, and ever since, they've been rocking the gourmet cupcake culture in San Francisco. While gourmet cupcakes are their strength, Sift offers many different type of baked sweets. One different sweet that they offer is a local favorite called the Whoopie. Two delicious cookies with a whipped filling sandwiched in the middle.
Words can't describe how delicious a Whoopie is so you'll have to come out and try one for yourself.

Mr. Holmes Bakehouse
As I am writing this, Mr. Holmes Bakehouse is one of the most talked about bakeries in San Francisco. Mr. Holmes has become known and was shot to local celeb status thanks to their introducing the Bay Area to the Cruffin. A Cruffin is what you get when you mix a croissant with a muffin which sounds simple enough, but it's so much more. A cream filling that changes flavors often inside a muffin shaped croissant then covered in sugar. Yeah, it's as amazing as it sounds. Be warned, the Cruffin starts selling at 9 am but people line up at 830am to get the two Cruffins they're allowed.
There are many more places to cure your sweet tooth like the Candy Bar or Dolce Amore, but these were my top 5. Though every part of the meal is subjective, some may like the cupcakes while others want a cookie.
The beautiful thing about San Francisco is everyone can get what they want to eat.