This site contains affiliate links. Please read our Policies for information.
Alessandro Dream Polish Luxury Nail Polish is an awesome addition to any at home beauty routine. Alessandro Dream Polish is just that…a dream. It's easy to apply, includes awesome ingredients, and wears great! It's such a nice change from polish that chips easily and looks dull after a few days.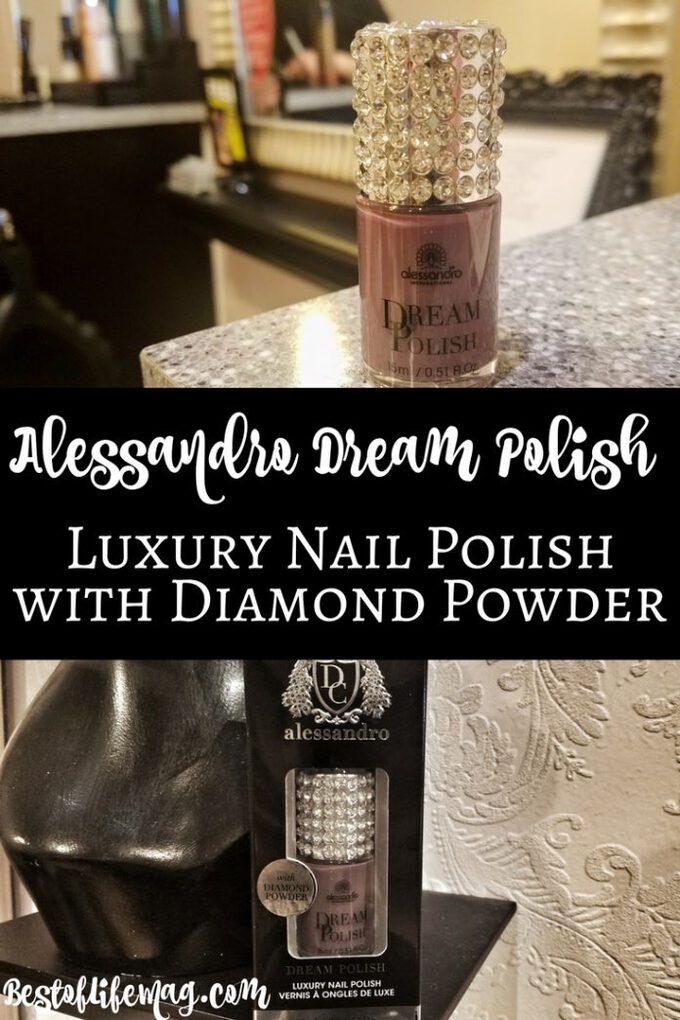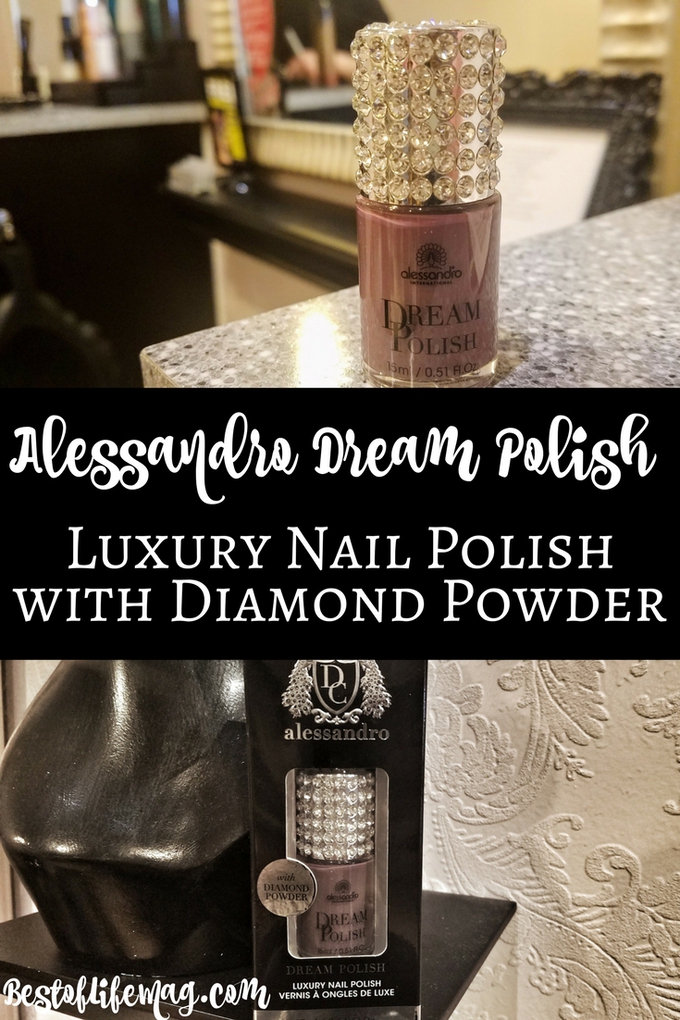 Alessandro Dream Polish is aptly named because it's a dream to apply and wear! This unique polish comes in a variety of shades perfect for any occasion!
If you've ever applied nail polish at home you know how things can go wrong in a hurry. Alessandro Dream Polish changes all that. You can tell the difference with the very first application.
Alessandro Dream Polish is great for a couple of reasons. It's fast drying, contains diamond dust, and the long-wearing formula comes in a variety of colors, top coats and base coats.
Did I mention that the names of each color are so fun? They come in things like Caviar, Pink Panther, Delicious Dream, Touch of Diamond, and similar titles. The packaging is so adorable. It looks great in my manicure bag with all my polishing supplies!

Diamond Dust
Part of the reason Alessandro Dream Polish is so amazing is the inclusion of diamond dust. Diamond dust adds a touch of luxury but it also has a purpose.
Diamond dust adds strength and shine to the formula. Alessandro Dream Polish doesn't dull or chip after just a few days. It stays long wearing and shiny during wear because of the diamond dust additive!
Fast Drying
No one likes to be vulnerable. The only time I'm ever helpless is when my nail polish is drying, as they say! Alessandro Dream Polish is solving this problem for me as well! The formula is fast drying. Quicker dry times mean I can get back to my life a lot faster than with typical nail polish.

Color Choice
There's nothing worse than finding an amazing polish formula and then finding out you can only get it in three colors. Alessandro Dream Polish comes in a bunch of great shades to suit any mood or occasion.
I love being able to match my nails to a special occasion or my current mood. It's always fun to be able to take my Alessandro Dream Polish to the salon to get a matching mani/pedi sometimes too!
Total Nail Polish System
For most nail polish systems you need to use the base, color, and top coat for the ultimate manicure look. Mixing base coats and top coats with different polish brands does not always work well.
For Alessandro Dream Polish you don't have to worry about mixing formulas or chips in the top coat. There is a total polish system available from Alessandro!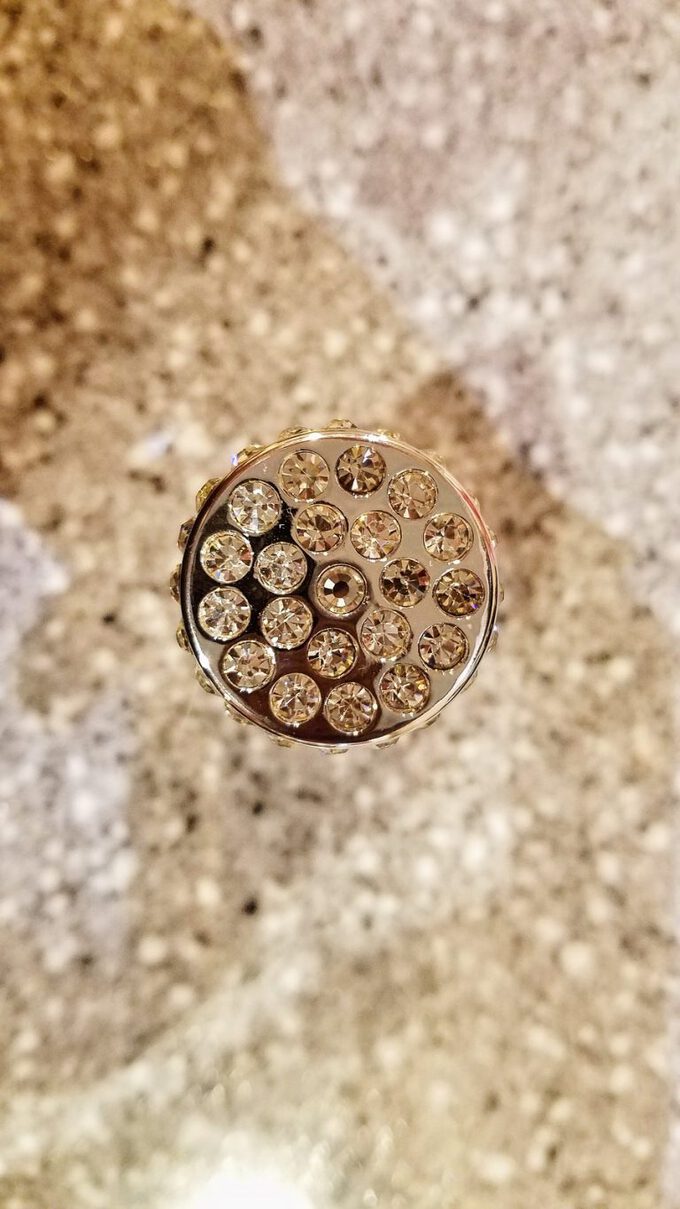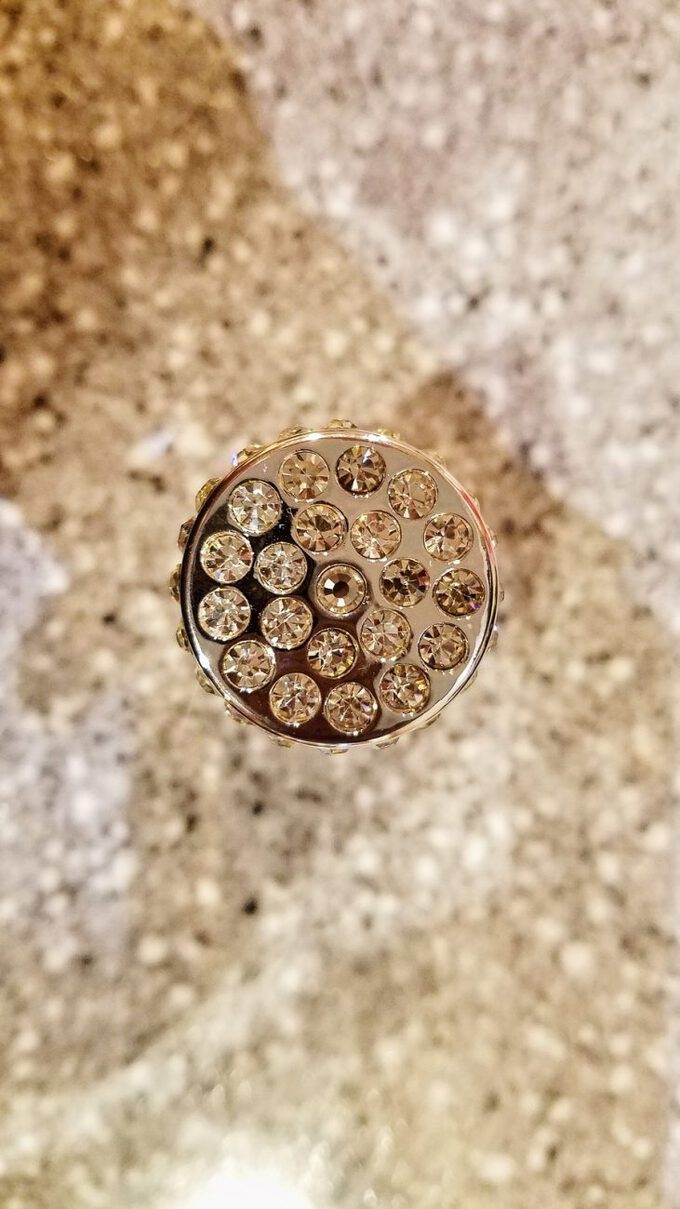 Overall the Alessandro Dream Polish is a great addition to any beauty routine. It's fun for mommy-daughter time, great for me-time, and always fun with your best friends by your side.
A smooth application, fast dry time, and diamond dust additive means that I get flawless results every time I apply…even when I'm at home or in a rush!