This site contains affiliate links. Please read our Policies for information.
Everyone knows that there's plenty to do at the Walt Disney World Resort, but when you are traveling to the resort without children, your travel needs can take on a new meaning. With four different theme parks, and two water parks, hotels and restaurants, we've taken this opportunity to break it down with the top things to do for adults at the Walt Disney World Resort.
Epcot-
Epcot is a theme park dedicated to exploration of the world's cultures and life, and even space. Divided into two sections, "Future World" and "World Showcase". Both areas of Epcot are filled with galleries of many kinds, food, and Future world in particular has more adult thrills.
Mission Space: One of the more thrilling rides in Future World is Mission Space. This ride is a simulation ride that makes you feel like you're flying through space in a ship. While the more intense thrill seekers will find this simulation to be most acceptable, others may not want such an intense ride. Luckily, there is the ability to select the level of intensity on this ride.
Test Track: In case space isn't your thing, you can stay grounded in a sense, though the feeling of weightlessness may follow you on this race track. Test Track is One of Epcot's most loved rides. Strap into a vehicle and take a test lap around the track like a real racer would. One of the best parts of this ride, is you design the cars specifications, and then get in a "SIM Car" to see how it handles.
Ellen's Energy Adventure: This attraction is for a bit more of a relaxed experience. Take a seat inside the mind of Ellen Degeneres' mind and allow her and Bill Nye to teach you a thing or two. Then, experience the Big Bang, of course with a touch of Ellen's style.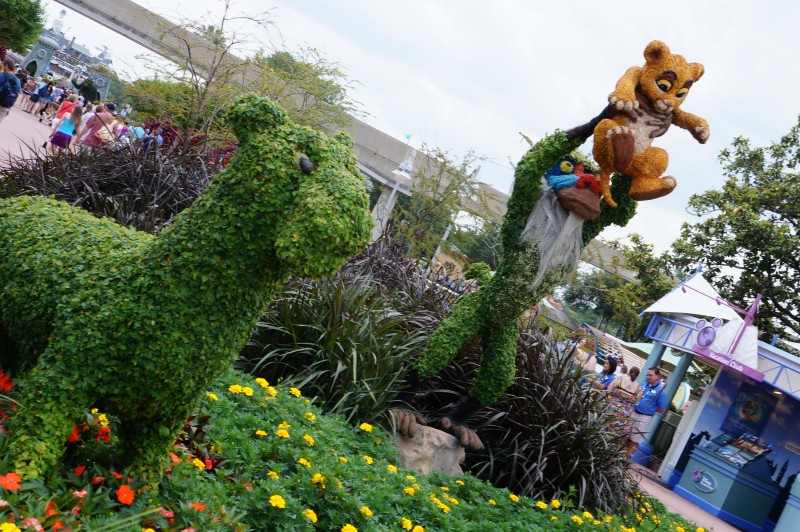 Epcot World Showcase-
Since Epcot has two areas, with more than enough to do for adults, we decided to split this one into two sections. The first of which is World Showcase – a wonderful experience that allows you to travel around the world.
Illuminations: One of Walt Disney World's best fireworks show is Illuminations. This show takes place right on the water. While this show is great for people of all ages, there's a way for adults to enjoy it a bit differently. Illuminations Sparkling Dessert Party is a great way to take this already amazing show to the next level. While seeing the worlds cultures and history displayed through fireworks, you can enjoy desserts and wines from the same.
Viva Mexico: Consider Viva Mexico a nightclub inside of Epcot's World Showcase. Here you'll be able to dance the night away to the sounds and celebrations of Mexico. This is a perfect place for a bit of romance amongst couples, and the doors are open to anyone with park admission, except children. Teens and adults only please.
Block and Hans: Dancing, thrills and wine already covered, but some adults prefer something with a little more suds. Block and Hans is a great place to taste American Ales of all kinds. The classics you know and love will be here, but there will be some more fine American Ales that you may never have had the opportunity to try. Be sure to stop by here and wind down.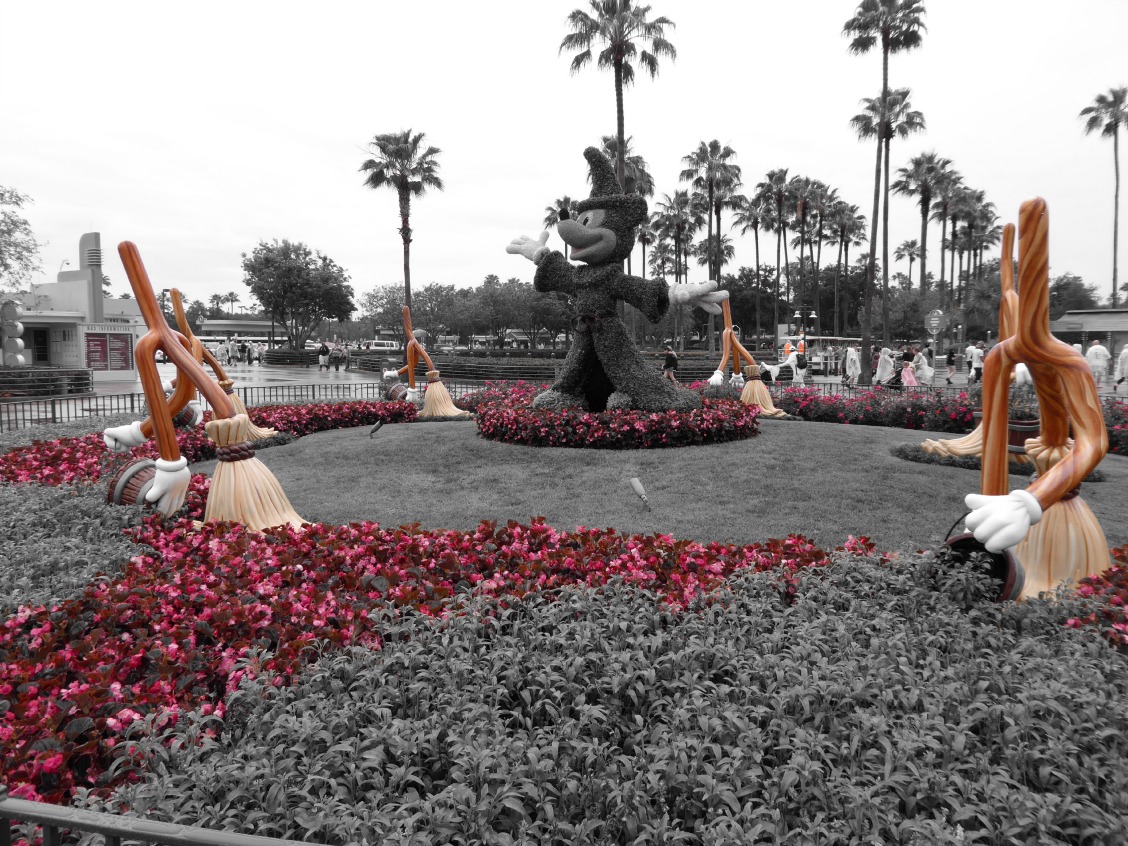 Animal Kingdom-
The Animal Kingdom is full of adventures. For families, there's plenty to do, safaris,rides, great eats. Then there's the more adult friendly thrills.
Expedition Everest: This roller coaster is a classic mountain theme that Disney is so great at, this time it's Everest. Hop on one of the trains, and explore the Himalayas. The goal of your expedition is to find proof of the Yeti, but be careful, search hard enough, and you may find just what you're looking for.
Dinosaur: Some of the most majestic animals the world has ever known, aren't around anymore. However, on this thrill seeking ride, you may come into contact with a few dinosaurs that will have you believe they're still around.
Dawa Bar: Once your heart has slowed down from all of the thrills, relax at Dawa Bar. Here you'll be able to taste wines from South Africa, African lagers, and some specialty mix drinks themed after your thrilling day.
Spa Treatments-
Just in case the theme parks aren't really your thing, the Walt Disney World Resort has a host of adult friendly things to do. Sometimes a vacation means a relaxing weekend to yourself, you may be thinking Disney World is not the place for relaxation. However with an array of spa treatments available, you may be changing your mind. And be prepared to daydream about becoming a DVC Member as you enjoy the ultimate in relaxation.
The Grand Floridian Resort: At this upscale hotel inside the middle of the magic, you can find some of the best most relaxing spa treatments around. Senses is the name of the spa, and you can get many different types of massages, a pedicure or manicure or both, wraps, and facials. It's the perfect place to just relax.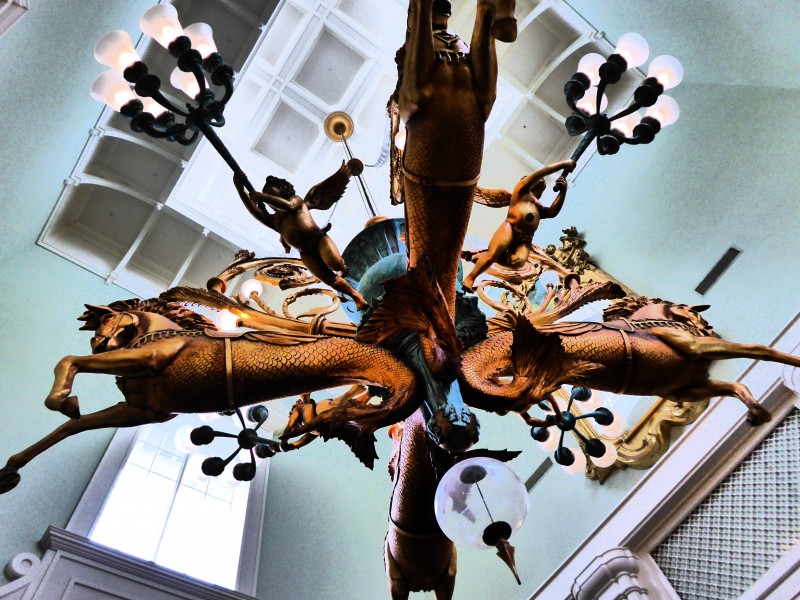 The Spa At Saratoga Springs Resort: Here you'll get all the same spa treatments as Senses, with some different signature treatments. If relax is the word of the day for you, try out the Bamboo Fusion Massage or the Blueberry Facial.
Transportation Fun-
There are also different ways to travel at the Disney World Resort that many adults would love. These forms of transportation will help bring the magic of romance to your trip.
Characters in Flight: Downtown Disney is where you'll find Characters in Flight. A tethered hot air balloon ride that is perfect for a different view. If you time your flight at just the right time, you can see the lights of the resort sparkle below.
Carriage Rides: Two different areas offer carriage rides, Port Orleans Riverside and Fort Wilderness. This is a great way to get close, and bundle up for that winter magic with the love of your life.
Then, there are those of us who just want to enjoy the resort out from under the sun. So once the sun goes down, get ready for a more adult resort down at the Boardwalk.
Jellyrolls: This bar is only open after the sun goes down and is for adults 21 and over only. Enjoy drinks along with a classic dueling pianos show.
The Atlantic Dance Hall: This is one of the last remaining nightclubs at the Disney World Resort. Dance until your feet fall off to music from the '80's, '90's, and today. This club is open to adults only. If you need to rest your feet between your favorite songs, step out on the balcony and take in the view. All of the balconies at the Atlantic Dance Hall give way to perfect views of the waters of Crescent Lake.
So next time you start thinking of a vacation, don't pass Walt Disney World up because it's just for kids or families. Adults can have just as much fun here as well. And be sure to check out our Walt Disney World Hotel Guide to figure out where to stay during your travels.