This site contains affiliate links. Please read our Policies for information.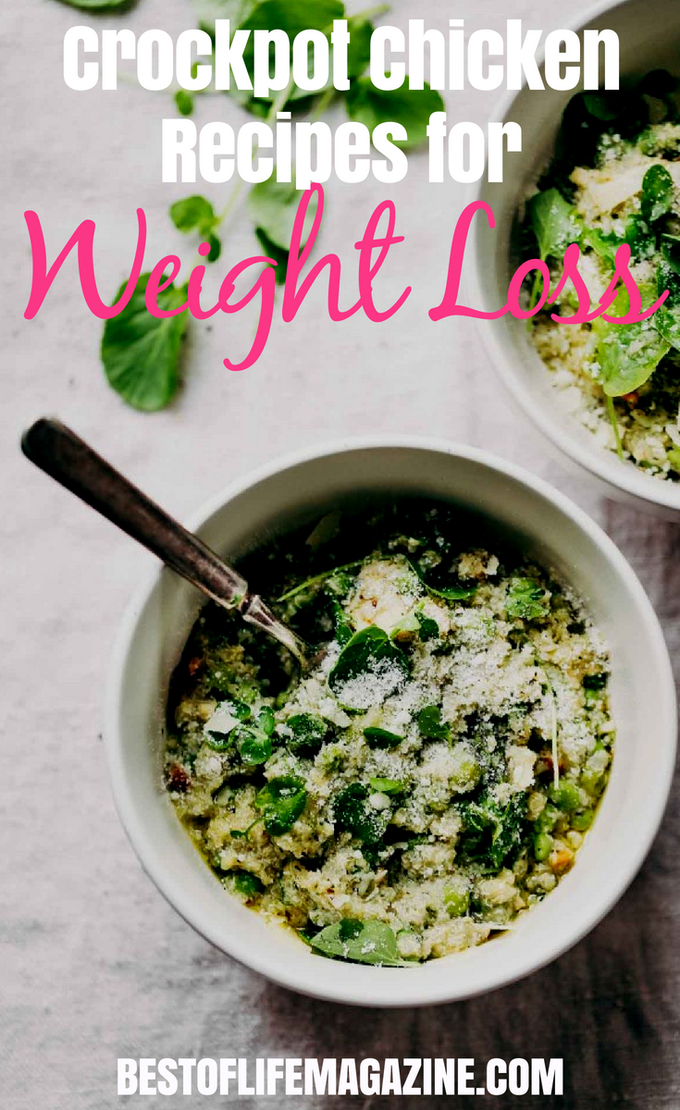 When a meat is lean it is filled with healthy properties that will mostly be used by the body, like protein. Chicken can also be altered in many different ways, making it easy to eat multiple times a week without getting too bored with it. In fact, there are enough crockpot recipes with chicken for weight loss that you can fill a meal plan calendar with them.
Crockpot recipes with chicken for weight loss will not only help you lose weight, they will also help you kick-start your weight loss journey (and stay on track) with exciting new dishes every night.
Using chicken to lose weight is almost a no-brainer. Chicken is filled with healthy vitamins and minerals and is super easy to make. The protein and lack of fat alone is enough to make chicken almost mandatory for losing weight.
But if the idea of having chicken for dinner multiple times a week sounds boring to you, don't fret. Using crockpot recipes with chicken for weight loss will help keep it exciting (and easy, since you can just throw the ingredients in and forget about it).
Plus, you will get more benefits from the chicken like healthy bones from the calcium, along with lower stress and greater immunity from the vitamin B5.
Slow Cooker New England Chicken Chowder | Le Creme de la Crumb
Spanish Chicken Stew | Sweet Peas and Saffron
Quinoa Chicken Primavera | Pinch of Yum
Coconut Curry Chicken | Fit Foodie Finds
Zucchini Chicken Parmesan | Smile Sandwich
Most diet programs include chicken and some diet programs have more chicken than just about anything else. The reason chicken is such a popular weight loss meat is because it has little fat and is considered to be a lean meat.
Thai Chicken Curry | Show Me The Yummy
Quinoa Risotto with Carrots and Asparagus | Delish
Honey Ginger Chicken | The Skinny Fork
Chicken Chili | The Seasoned Mom
Salsa Chicken with Black Beans and Corn | Skinnytaste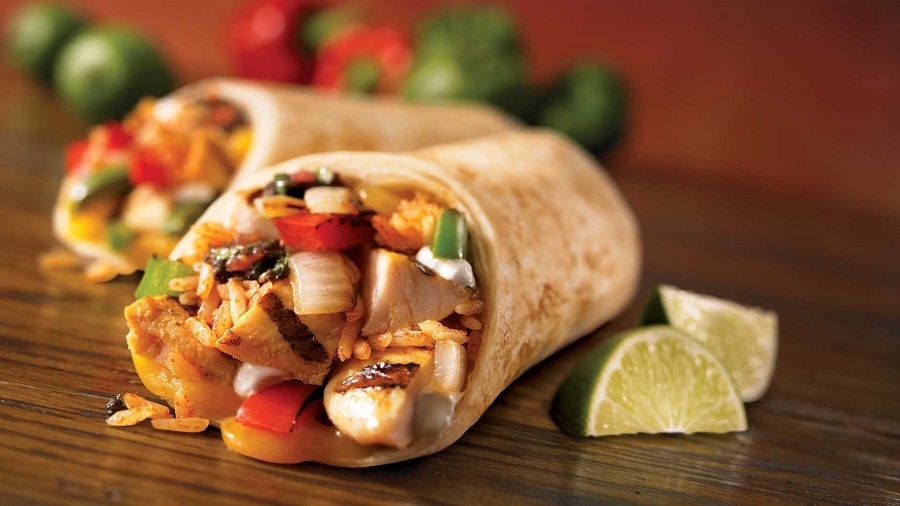 BBQ Paleo Chicken Wings | Food Faith Fitness
Orange Chicken | Well Plated
Buffalo Chicken Stuffed Sweet Potato | The Real Food RDS
Garlicky Green Chicken and Lentils | Cotter Crunch
Chicken and Beans | The Fitchen
Pineapple Chicken | Damn Delicious
Cashew Chicken with Vegetables over Quinoa | Savoring the Thyme
Teriyaki Chicken Meal Prep | iFoodReal
White Chicken & Quinoa Chili | Eat Yourself Skinny
Sweet Potato, Chicken, and Quinoa Soup | Chelsea's Messy Apron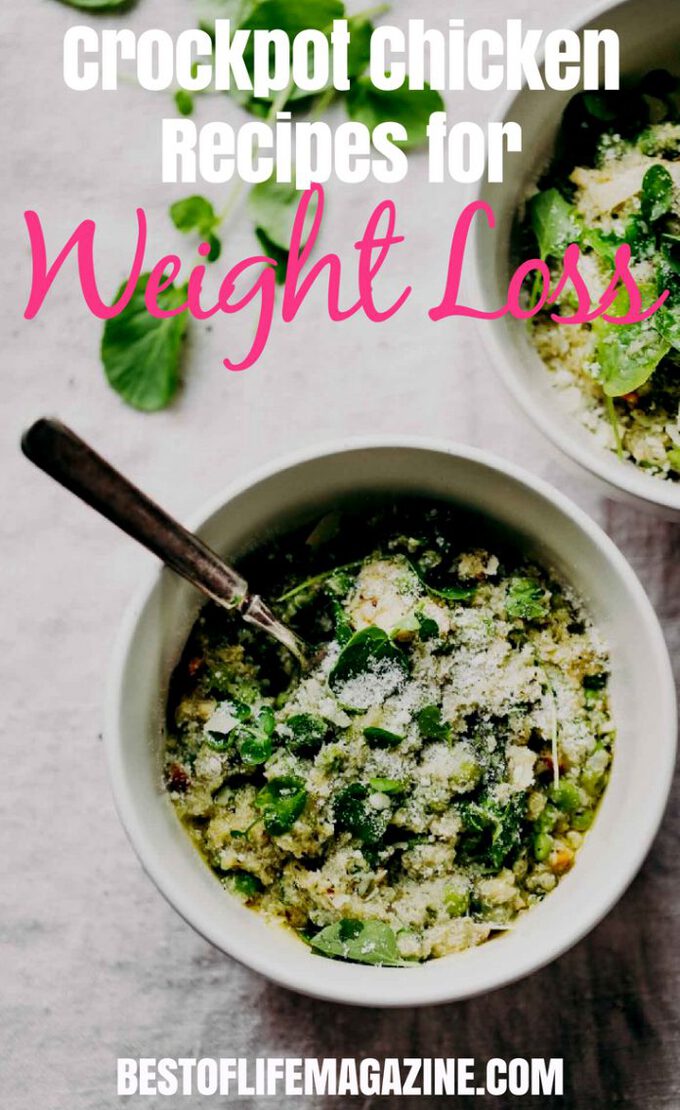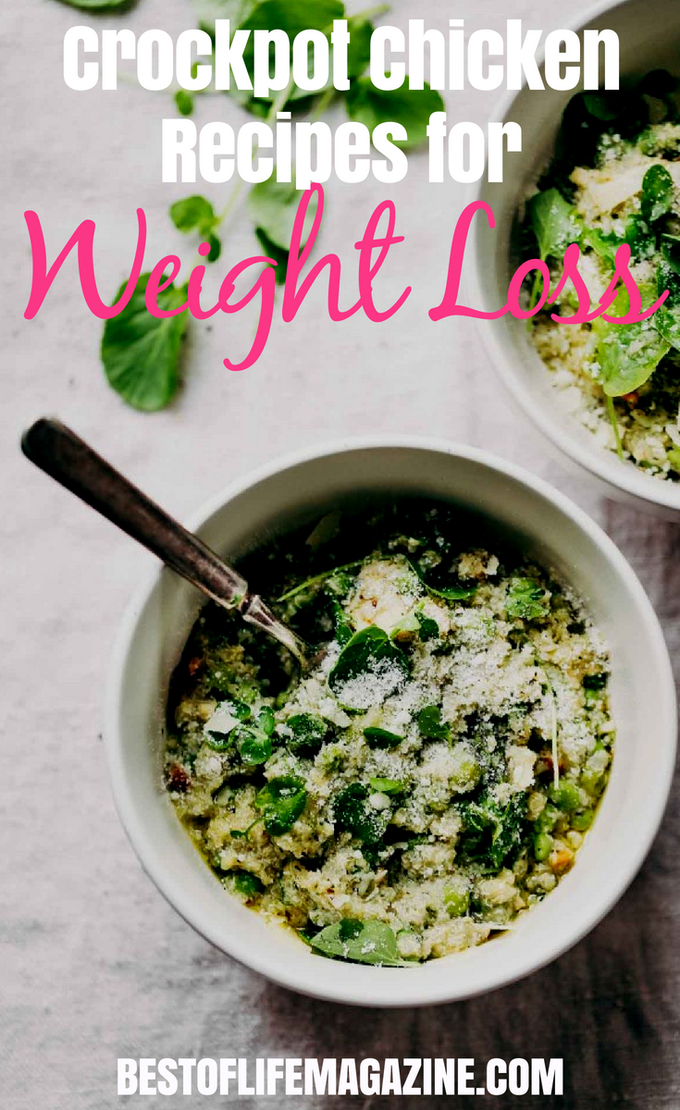 More Crockpot Recipes
Easy Crock Pot Chicken Tortilla Soup Recipe | Low Carb Slow Cooker Tortilla Soup
Ketogenic Crockpot Bacon and Chicken Recipe | Low Carb Chicken and Bacon
Crock Pot Bone Broth Recipe | Instant Pot Bone Broth
Shredded Chicken Tacos Crockpot Recipe (Dairy Free & Ketogenic)
Slow Cooker Chicken Broccoli and Rice Casserole | Dairy Free Crock Pot Recipe
Crockpot Chicken Chili with Roasted Peppers
Easy Crockpot BBQ Ribs Recipe | Slow Cooker BBQ Ribs
Crockpot Beef Sandwiches | Shredded Beef Recipe
Crockpot Cheesy Hashbrowns | Cheesy Potatoes Side Dish