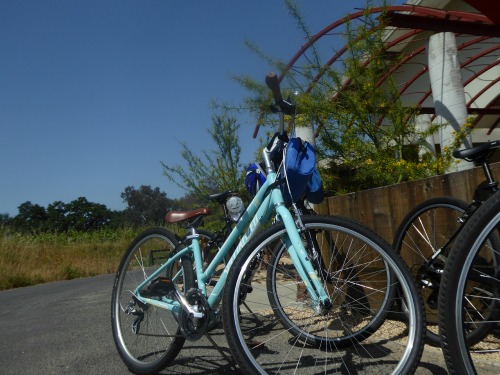 This site contains affiliate links. Please read our Policies for information.
Everyone knows that taking in an artistically made glass of wine with a natural view is easy in Napa California, the secret is staying fit. However, as fitness becomes more important to everyone, it becomes a perfect mixture in Napa. So many unique ways to stay fit and enjoy wine make a Napa visit that much more worth it and while many places try to mimic the experience, there's nothing like the real thing. Whether bicycling alongside the vines, paddling down a river hidden in the hills or taking in a sunset with a hike and a fantastic glass of wine, Getaway Adventures makes it easy to get exercise in with a view and wine.
Staying fit in Napa California isn't difficult, instead it's even more fun than staying fit at home.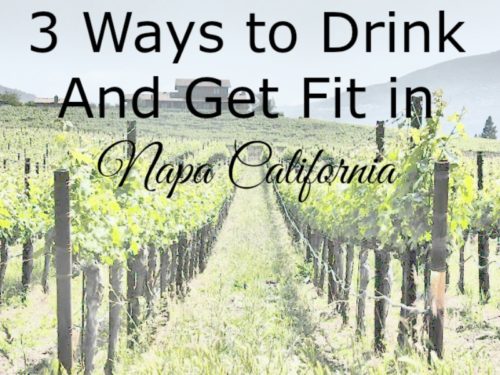 Sonoma County Hiking Tours
There are many different levels when it comes to hiking; some people are experts and others prefer a bit of a hilly stroll. No matter what your preferences, Sonoma County Hiking Tours has an option for you. There are 5 different locations for you to choose from and each with their own levels and views. Want a view of the coast? Take the Kortum Trail which has an easy to moderate rating lasting for 4-6 miles. Are the woods more your style? Visit Armstrong Woods State Park with an intermediate to expert rating and an amazing view. There are so many options and they all come with a picnic lunch, bottled water, snacks, a support van and guided by a local expert.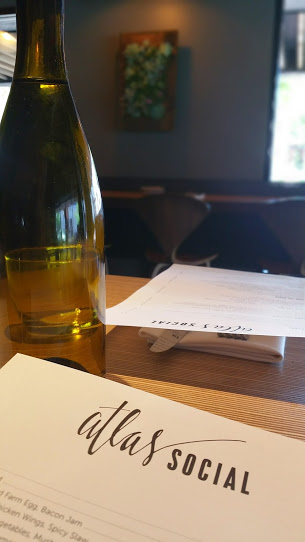 Russian River Kayak Tour
The Russian River is famous for it's views of vineyards and rolling hills. The Russian River Kayak Tour begins at 10 A.M. in Healdsburg where you will jump into the Kayak and start your tour. Get a completely new view of Napa and the wildlife that live there. As you travel down the river you will feel as though you are going from the vineyards to the hills to the woods as the scenery changes with every stroke of your paddle. Stop along the many beaches that are perfect for a swim or a picnic (as a picnic is included) or just relax and let the waters flow. Safety is a priority and life jackets will be provided for you and your guests, as well as a local expert who can guide the tour.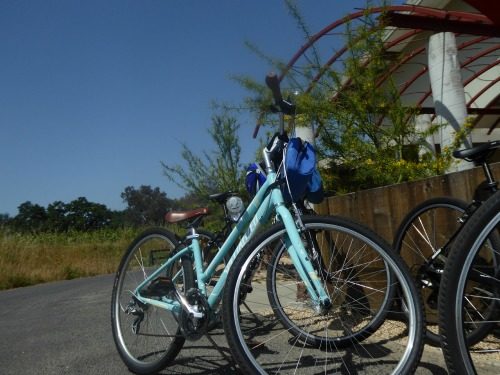 Sip 'N Cycle
A Sip 'N Cycle is exactly what it sounds like, but in Napa there are many options for you. Our favorite is the Calistoga Sip 'N Cycle with quiet scenery and famous vineyards all along your route. Starting at 10 A.M., you will get sized for your bike, helmet, and seat. You will also go over the "rules of the road" because safety is their priority. Learn about Napa and its history as you cycle through the beautiful vineyards, then comes your first stop. All along the way there will be stops with wine tasting opportunities at every one. Learn about the art of winemaking, barrel tasting, food pairing and take a tour of three different wineries on your route.
Napa is home to great vineyards, beautiful scenery and now unique ways for you to experience them all. Make sure for your next Napa trip you plan for one or more of the Sip 'N Cycle tours, a hiking tour, and a kayak tour. You can even check out a safari or enjoy Downtown Napa, but overall, enjoy the wine.