How to Paint without Tape and Paint Edges without Tools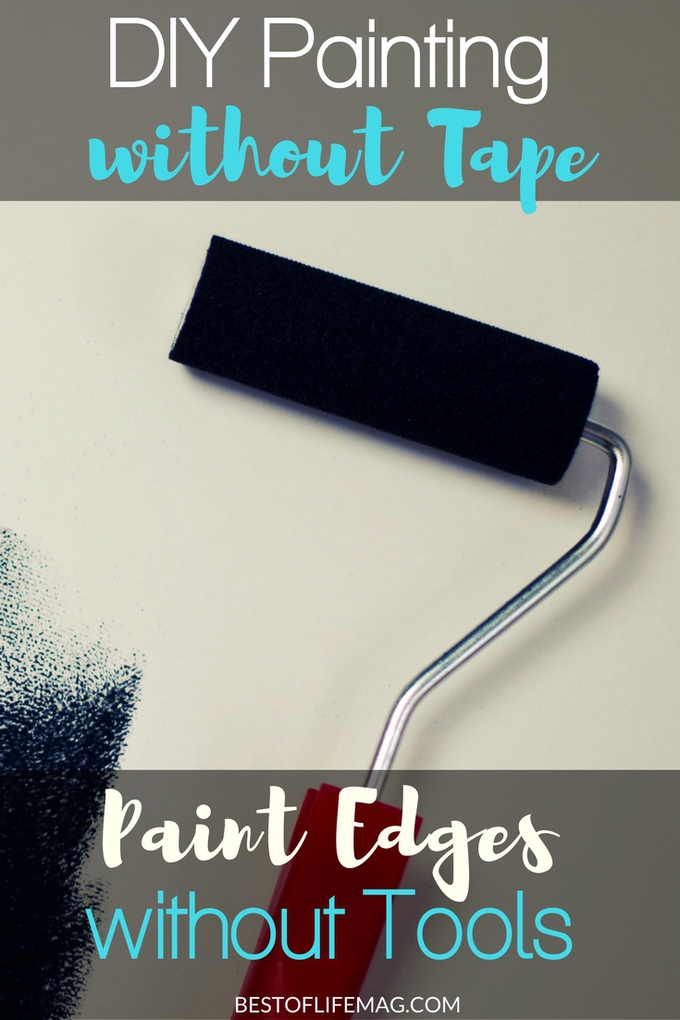 One of the best ways to give a room in your home a new look is to simply paint. You can choose from hundreds of different colors, each one giving a room a different feeling. Instead of worrying about knocking out a wall or buying new furniture, you can just get a can or two of paint. The problem is, painting also requires stuff you might not have just lying around. Usually, a paint job requires painters tape and tools to get the edges. But there are ways you can paint without tape and paint edges without tools.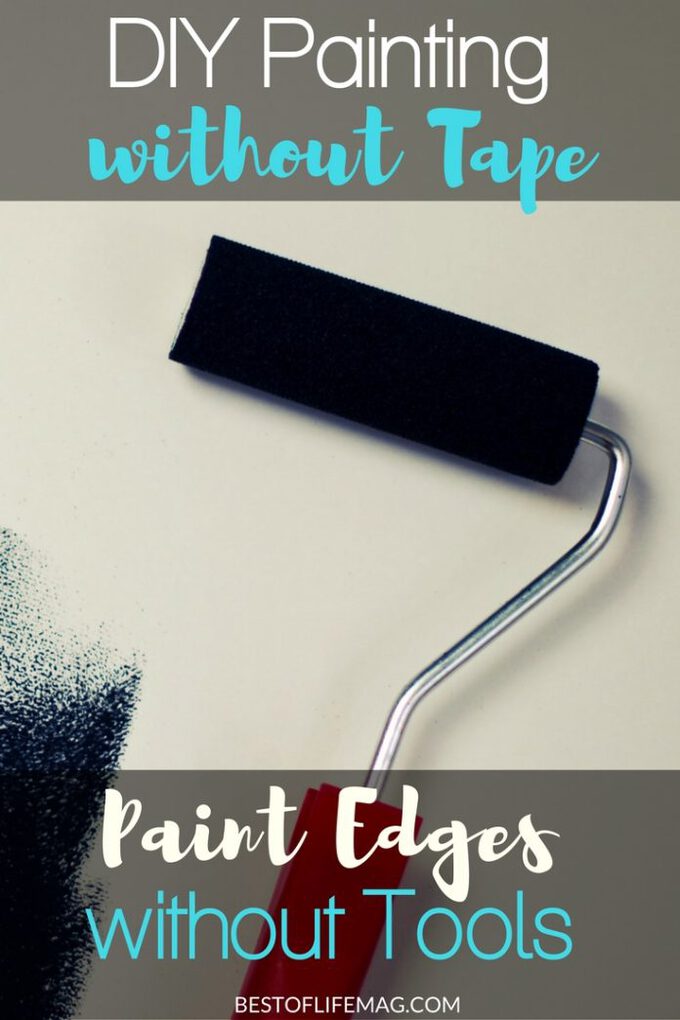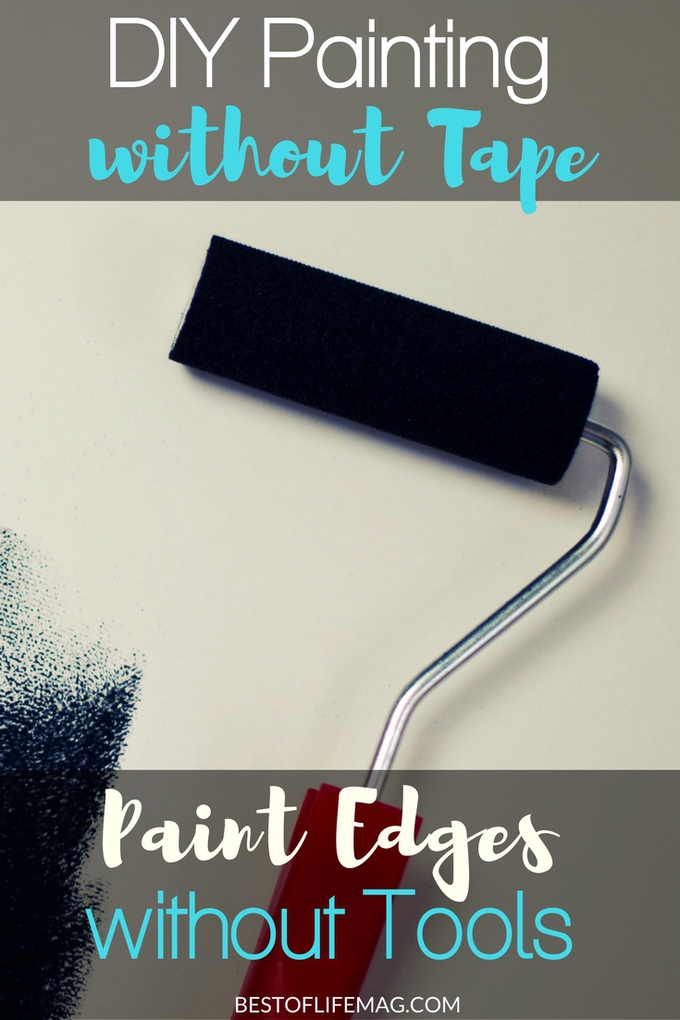 Paint edges without tools and you don't have to worry about painting without tape, it can be done and it can be done well.
Painting is one of those tasks that seems like a great idea when you're talking about it and planning it out. Then, comes the day when you actually start to paint and you realize, this is a lot of work. My husband and I ran into that problem recently as we decided to paint our daughter's room. We worked together to pick out the colors and prep the room but realized that we didn't have painters tape or fancy tools to get the edges done. Luckily, we're resourceful and found ways to paint without tape and even paint the edges without tools.
Basic Stuff Needed to Paint a Room
ArmorDillo Strong Carpet Protection Film
Stanley Nylon Handle Blade Putty Knife
Clear The Room
Just like with any other painting job, protection is key. Before painting a room, make sure you remove all of the furniture. Don't try to move everything to the center of the room, or go wall by wall. It may seem like extra work to remove every last piece of furniture completely but it's not. In fact, it's more work to try to work around the furniture, moving it piece by piece. Once everything is removed, use the putty and putty knife to fill in any holes in the walls from hanging art, photos, or other wall accessories.
Protect Your Carpet
Carpet or not, paint doesn't belong on the floor, and it WILL get on the floor. Use protection film or canvas to cover the carpet. This protection will not only protect the carpet, it will also give you a sense of freedom while you paint. Without floor protection, you'll worry about getting paint everywhere, even when you're not actively painting.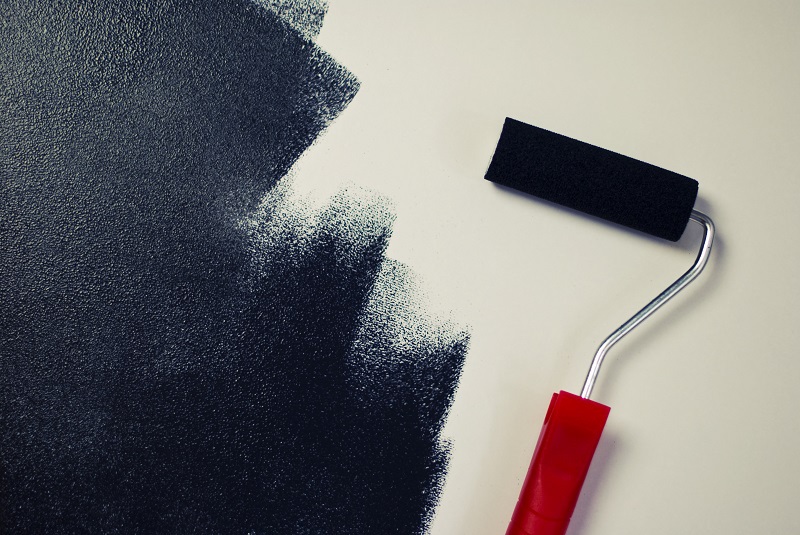 Prepare the Paint
Once the furniture has been removed and the floor has been covered you can prepare the paint. First, get your painting tray and put the plastic shield inside the aluminum tray. Unfortunately, painting takes at least two days and you'll need to reuse that aluminum tray. The plastic insert makes it so the tray isn't ruined by dry paint at the bottom. Stir the paint in the can before pouring it into the tray and then you can start to paint.
Using the Rollers
Like any other painting job, you'll need the rollers to cover large areas of the wall in fresh new colors. However, since you don't have about to paint without tape you'll want to stay away from the bottoms of the wall or close to any window sills. Leave at least a two-inch gap at the bottom of the wall or around any other edges. Don't worry, we'll cover the edges at the end. Also, be sure to save a clean paint brush to use for those edges later.
Covering the Edges
Painting without tape and painting edges without tools means you will need a little more time to get the edges painted. That clean paint brush you saved, it's time to get it dirty. Pour paint into the tray, not too much. Then, dip your paint brush at an angle into the paint. The goal is to get just the ends of the one side of the brush covered. You'll want to make sure there is a heavy dose of paint in a very short spot on the brush. Place that roll of paint near the edge of the wall but not right on the edge.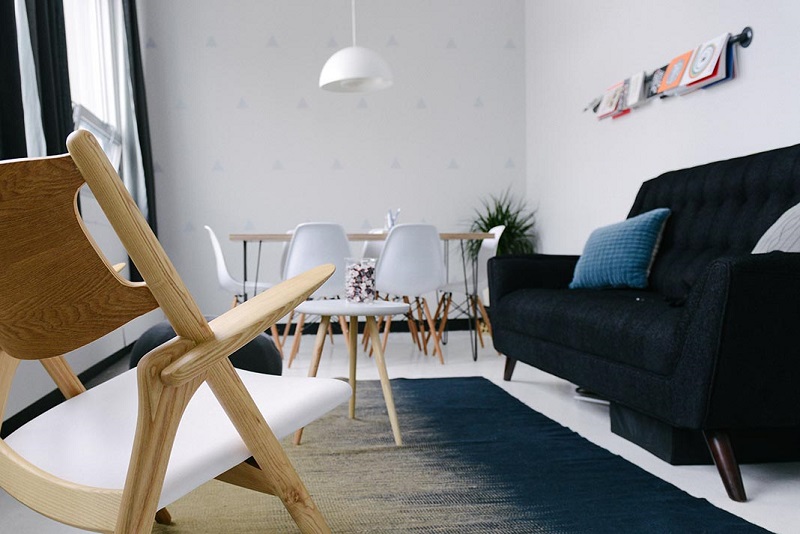 Then, take your brush about an inch away from the edge and press down against the wall so the bristles spread out a bit. You want to edge of spread bristles to be right up against the edge of the wall. Drag the paint down or across the edge and keep your hand as steady as possible. Repeat these steps as much as you need to until you've finished painting that edge.
To paint without tape or paint edges without tools takes a bit more time but can be done. Luckily, you'll be taking things slowly so if you mess up, fix it. Keep a damp cloth around that you can use to wipe paint off a surface you didn't intend to paint. Always remember to go slow, there's no reason to rush and you'll be just fine. SaveSave