This site contains affiliate links. Please read our Policies for information.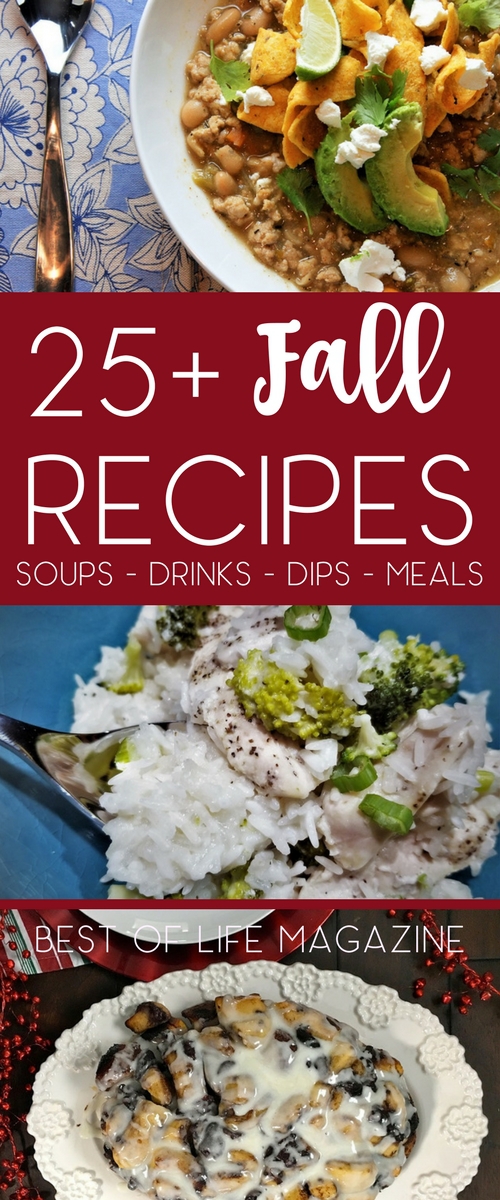 Summer is definitely over and the air is getting cooler. That means it's time to put the BBQ pit away and start cooking indoors. Fall recipes will help warm you up during those chilly days and colder nights. The best fall recipes are easy to make and just make you feel comfortable while eating. In fact, part of the fun is that the best comfort food recipes will fill your home with a delicious smell that will help make staying indoors seem like a better idea. Here are some of our favorite fall recipes that you should give a try.

Fall weather is perfect for sipping cider by the fire and enjoying fall recipes like dips, drinks, breakfast, smoothies, and more with family and friends!
Crockpot Monkey Bread Cinnamon Rolls with Cherries – Best of Life Magazine
These will knock your socks off! They're perfect for a dessert that is quick and easy. Throw it in the crockpot and forget about it! Crockpot Monkey Bread Cinnamon Rolls with Cherries is great for holidays and get togethers too!
Pumpkin and Strawberry Cream Cheese Rolls | Eat Craft Parent
Halloween is over, but pumpkin is still in season. Use some pumpkins for pumpkin and strawberry cream cheese rolls. A great dessert after any meal.
Slow Cooker Chicken Broccoli and Rice Casserole | Best of Life Magazine
Slow cookers are a home cook's best friend. Using a slow cooker recipe means you have free time to do other things you need to do while your food cooks. The slow cooker chicken, broccoli and rice recipe is perfect for those busy fall days.
Paleo Pumpkin Bread | Fitviews
Now that the weather is cool it's the perfect time to bake. Paleo pumpkin bread is a great way to get that oven ready for turkey season. This recipe is also gluten-free and grain-free.
Crockpot Chicken Chili with Roasted Peppers | Best of Life Magazine
Chili is mostly referred to as a summer recipe but it's also perfect for the fall season. Chicken chili with roasted peppers will definitely keep you warm on a chilly day.
Pumpkin Cinnamon Chocolate Chip Cookies | Mom Endeavors
Continuing with the pumpkin trend of the season, pumpkin cinnamon chocolate chip cookies are the best.
Shredded Chicken Tacos Crockpot Recipe | Best of Life Magazine
Tacos never go out of season, there are always great ways to enjoy tacos. Fall recipes include tacos as well because…tacos. Not only are tacos perfect, this shredded chicken tacos crockpot recipe is also dairy free!
Butter Pecan Cheesecake | Taste of Home
Cheesecake is in season all year long. Still, there's something about a butter pecan cheesecake and a glass of hot cocoa that just feels like fall.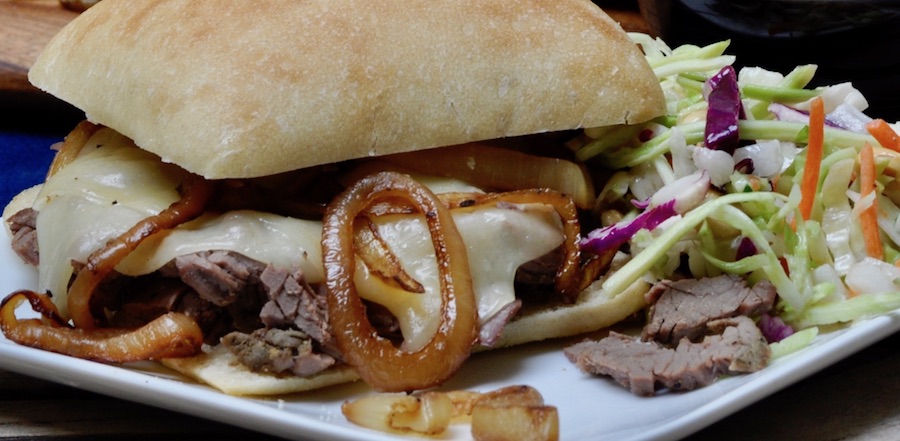 Crockpot Beef Sandwiches | Best of Life Magazine
Sandwiches are just a weekly staple in our lives. To turn sandwiches into fall recipes, all you need to do is heat up the ingredients. Get a taste for those warm, delicious sandwiches with a crockpot beef sandwich recipe.
Hot Cocoa | Momables
Speaking of hot cocoa, there's the simply made hot cocoa, then there's next level hot cocoa. Try this hot cocoa recipe and top it off with some chunky marshmallows, whipped cream and caramel drizzle.
Crockpot Cheesy Hashbrowns | Best of Life Magazine
Warm fall recipes don't just get you through the afternoon and dinner. get the comfort recipe filled day started early with a cheesy hash brown breakfast.
Warm Spiced Cran-Pom Toddies | Fitviews
If hot cocoa isn't your thing, you can try out warm spiced cran-pom toddies. Yes, this drink requires rum. However, replace the rum with apple juice, and you've got a sweet beverage for everyone.
Healthier Cracked Out Chicken | My Crazy Good Life
Another warm sandwich you can enjoy is a healthy cracked out chicken sandwich. What makes this recipe even better is that it is made in an instant pot!
Cinnamon Pancakes | Slate
There are a few staples to breakfast, eggs, waffles, bacon, sausage, and pancakes. Follow this recipe and add a dash of cinnamon to make your pancakes fit right into the season.
Shrimp Puffs | Food Network
Every dinner party you go to this season will surely have some starters. This shrimp puff recipe is a great way to start almost any dinner party.
Savory Baked Apples | Food Network
Take a break from the pumpkin and try out some recipes that make an apple the star. Baked apples are a great way to show you know your flavors.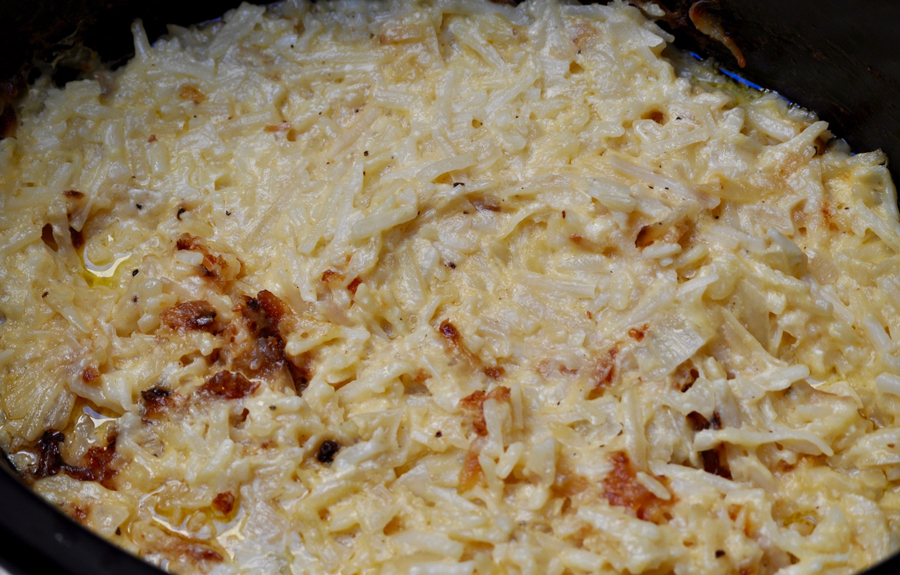 Squash-Apple Turnovers | Cooking Light
If you can't seem to escape the pumpkin for an apple, why not combine them? Squash-apple turnovers are a great and easy to pack for that trip to grandmas house.
Bacon and Butternut Pasta | My Recipes
Who can forget the bacon? However, the bacon and butternut pasta recipe is not for the faint of heart. Be prepared with everything you need before diving into this recipe.
Macaroni and Cheese | Food Network
This is a perfect time to try that macaroni and cheese recipe you've always wanted to try out. There are so many different ways to personalize this recipe, but follow the guidelines and have a delicious side.
BBQ Pulled Pork | Chow
If you're missing the taste of a BBQ cookout, try this BBQ pulled pork recipe. No BBQ pit required.
Apple Stuffed Chicken Breast | All Recipes
Chicken is a meat that can be cooked many different ways. Apple stuffed chicken breasts are a great option this time of year.
Caramel Apple Pork Chops | All Recipes
Sweet and savory have never looked as good. Put those apples to work in this caramel apple pork chop recipe.
Pumpkin Pie Smoothie | MNN
Take the pumpkin pie staple of the season and turn it upside down. This pumpkin pie smoothie is a great new take on the loved pumpkin pie.
Cinnamon Water | The Kitchn
Yes, it's as simple as it sounds but a great way to stay hydrated and feel seasonal while doing it. Cinnamon water only has two ingredients but has a few different ways to make.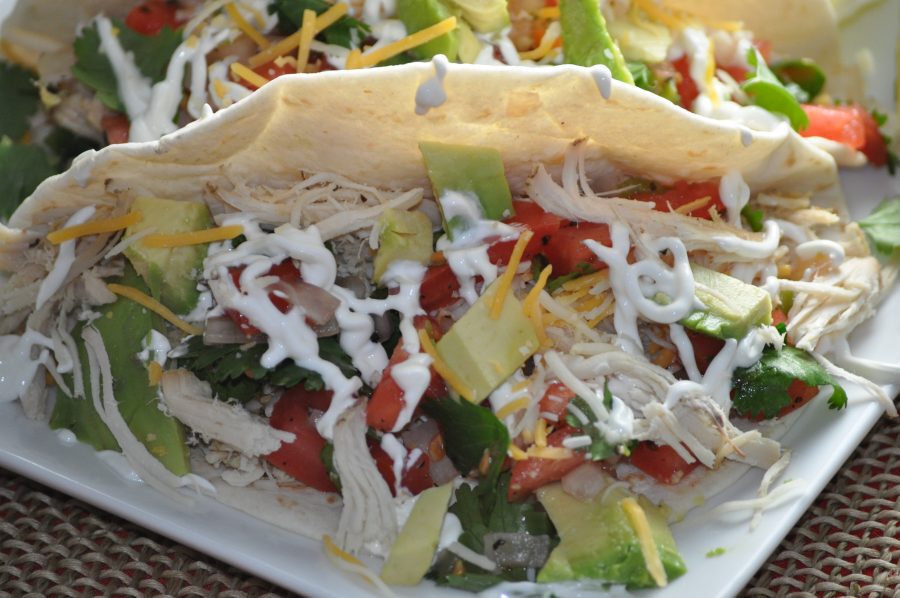 Sweet Potato Rounds | Martha Stewart
Another great starter to bring along with you to any fall dinner party. Sweet Potato rounds are simple to make, yet tasty and almost too good looking to eat.
Spinach Bacon and Onion Dip | Martha Stewart
Everyone loves spinach dip but have you tried spinach, bacon and onion dip? Give it a try, you may have a new favorite.
Deviled Eggs | Food Network
Who can forget the classic deviled egg? Easy to make, tastes great, and goes with just about any dinner you're preparing.
Save
Save