This site contains affiliate links. Please read our Policies for information.
Panama City, Panama is a cultural wealth of delicious dining options, many being international. My husband and I reside in the mountains of Boquete part-time and I love coming to the city for a decadent meal. Here are seven places that we have tried and recommend you try during your visit to Panama City.
There is plenty to do in Panama City but one of the best things to do is to try new restaurants and enjoy great food with family and friends.
One of the best things I take with me when we travel is my camera. I also make sure I have good walking shoes because cabs and ubers are not free! If you are spending time walking around in a new city you'll need sunscreen, a refillable water bottle and probably a backpack. You can't go wrong with a bicycle or some roller blades if you are able to pack them or rent them!
Beirut
Beirut is a Lebanese restaurant directly across from the downtown Marriott Hotel. It is known for delicious Middle Eastern eats and hookah. Caution: people smoke the Hookah both indoors and out; request to sit elsewhere if it will bother you. Check the Beirut's website for the schedule of live belly dancers. Lamb kabobs, fresh bread, hummus, and Baba Ghanoush are my favorite dinner dishes. I prefer to sit on the outdoor patio. Beirut serves a few non-Lebanese dishes for those who aren't as adventurous in their eating adventures.
Saquella Espresso Club
The Saquella Espresso Club, inside of the Sortis Hotel, has the best breakfast in Panama City. Opt for the Israeli breakfast dish, served with Poached Eggs in Tomato and Sauteed Pepper Sauce, with pita bread. My other favorite dishes include Mushroom Bruschetta, Beef Carpaccio, and Muesli. Saquella's coffee drinks are strong and flavorful, making them favorable by coffee drinkers. Be sure to check out the homemade dessert selection, guaranteed to impress your eyes and palate.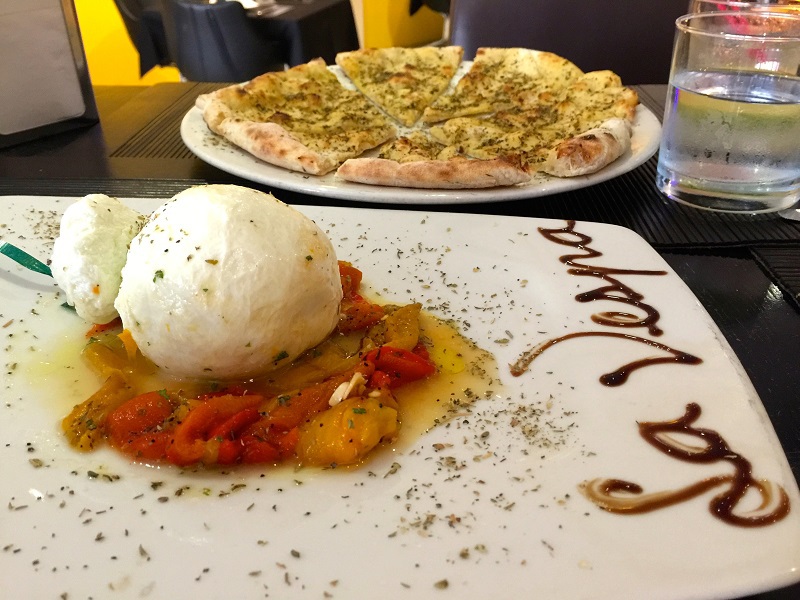 La Vespa
Located in the ritzy section of Panama City is a gorgeous restaurant serving Italian favorites. La Vespa has a friendly staff, many of whom speak English. La Vespa's Risotto dishes are incredible and the cocktails are sublime. Start your meal with the housemade burrata. They have been serving this Italian delight long before it started showing up on every menu. La Vespa is the place to rub elbows at lunch with the city's financial brokers and let down your hair and enjoy cocktails and flatbread after work. Sit on the outdoor patio and watch the latest sporting events on the flat screen TVs.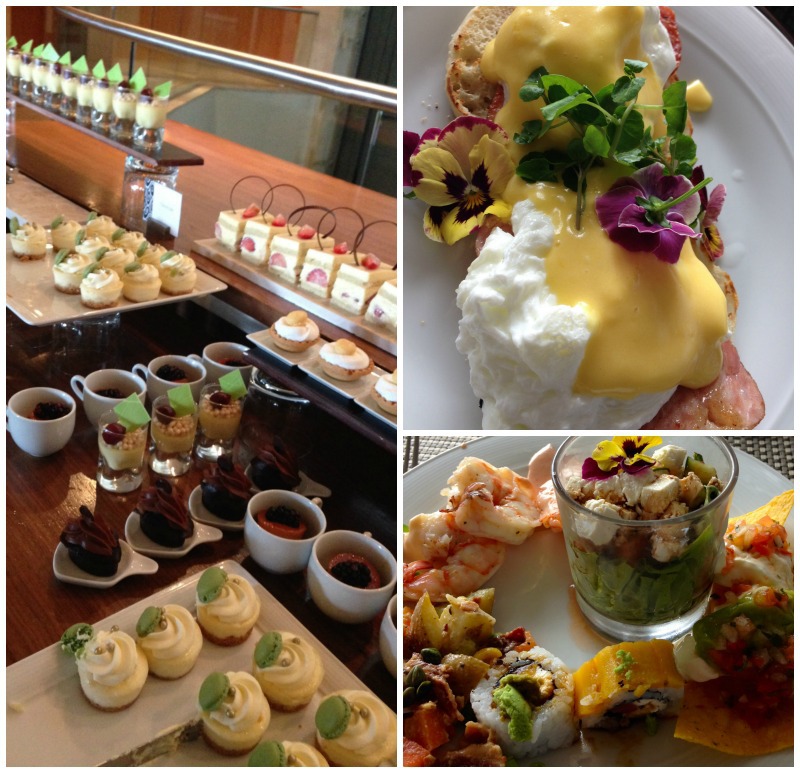 Trump International Hotel
If you are in Panama City for a Sunday brunch, Barcelona, one of the eateries in the Trump International Hotel, is where you will want to be. The food stations are mouth-watering delicious and the dessert stations incredible! My favorites are their Ceviche, Salad bar offerings, fresh seafood, and typical brunch foods. The biggest attraction is the huge dessert table that is so big it has to sit in the hallway. Think mini-desserts, chocolate fondue fountain, and the list goes on and on. The food is as beautiful as it is delicious. Make sure to pick outdoor dining. The views are sensational.
Los Amos Locos
The Los Amos Locos restaurant is in the San Francisco neighborhood, featuring stellar Argentinian cuisine. An incredible wine menu, featuring bottled choices from five continents, is maybe the best in all of Panama. Marvel over the beautiful decor as you sip wine and dine on tasty cuts of meat. Appetizers that I recommend are the Hongo Portobello Gratinado and Carpaccio de Zucchini. My favorite dinner entrées remain the 16 oz Angus Prime Ribeye Steak and Langustinos Patrick. Pasta and risotto bowls are also popular choices. Meals include a trip to their make-your-own salad bar, full of crispy, healthy vegetables and side items.
Tantalo Kitchen
This trendy boutique hotel restaurant in Casco Viejo is a popular choice for breakfast, lunch, and dinner. Colorful artwork hangs on the walls and the high ceilings with huge windows give the eatery an open, airy feel. This is one of the most trendy or hipster spots in all of Panama City. Favorite lunch dishes of mine include Crazy Corn's Sea Bass Ceviche, Smoked Salmon Salad, and the Roasted Pulled Pork. Save room for a Passion Fruit Tartlet; it is divine!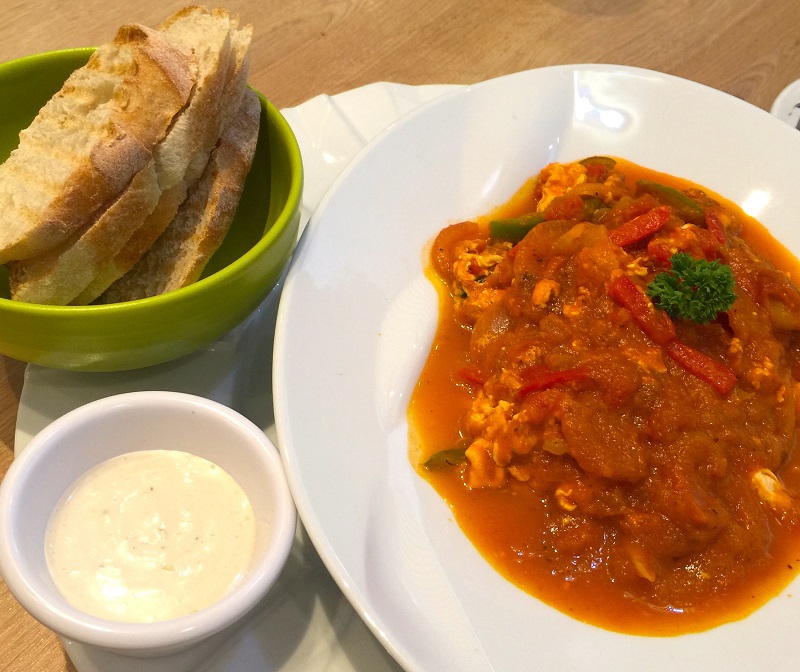 Avatar Indian Cuisine
Indian is my favorite cuisine of all so I was thrilled to stumble upon this city jewel. Avatar is a dimly lit, romantic restaurant with white leather booths. It is the perfect spot to dine with friends. My suggestions for what to order are Samosa Platter and Mulligatawny Soup as your first course(s) and the Avatar special for your main. The Avatar Special is a delightful and aromatic dish, with big chunks of chicken floating in a rich curry sauce, spiced just right. Pair the dish with Basmati rice and don't forget the warm paratha or naan flatbreads, whichever you prefer. Avatar Indian Cuisine also serves Tandoori (clay oven) platters.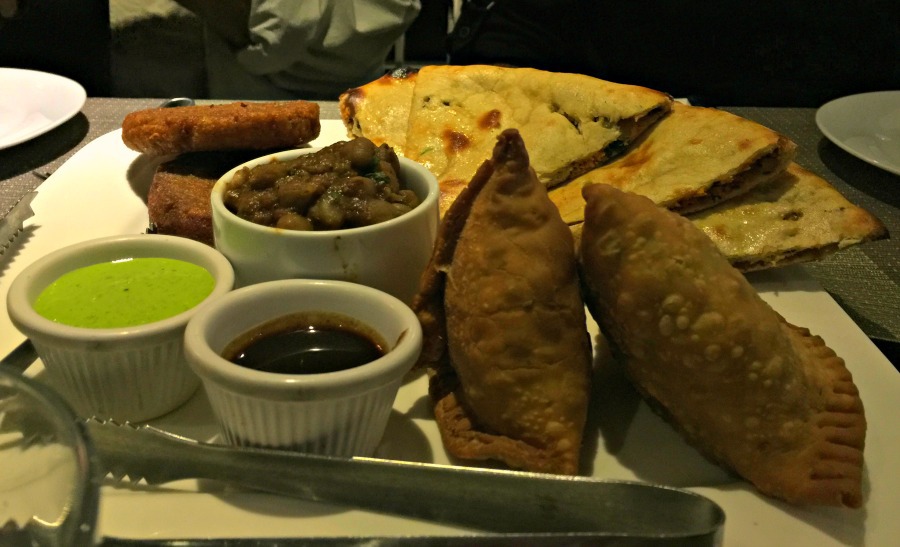 Happy Eating in Panama City
I hope that you will find plenty of tasty eats while visiting Panama City, Panama. If all else fails, go to the Mira Flores visitor viewing (one of the locks systems at the Panama Canal) center and have lunch on the outdoor patio. The prices are expensive (they typically serve a buffet), but watching the cargo ships transit the locks system is great fun. Enjoy your visit!