This site contains affiliate links. Please read our Policies for information.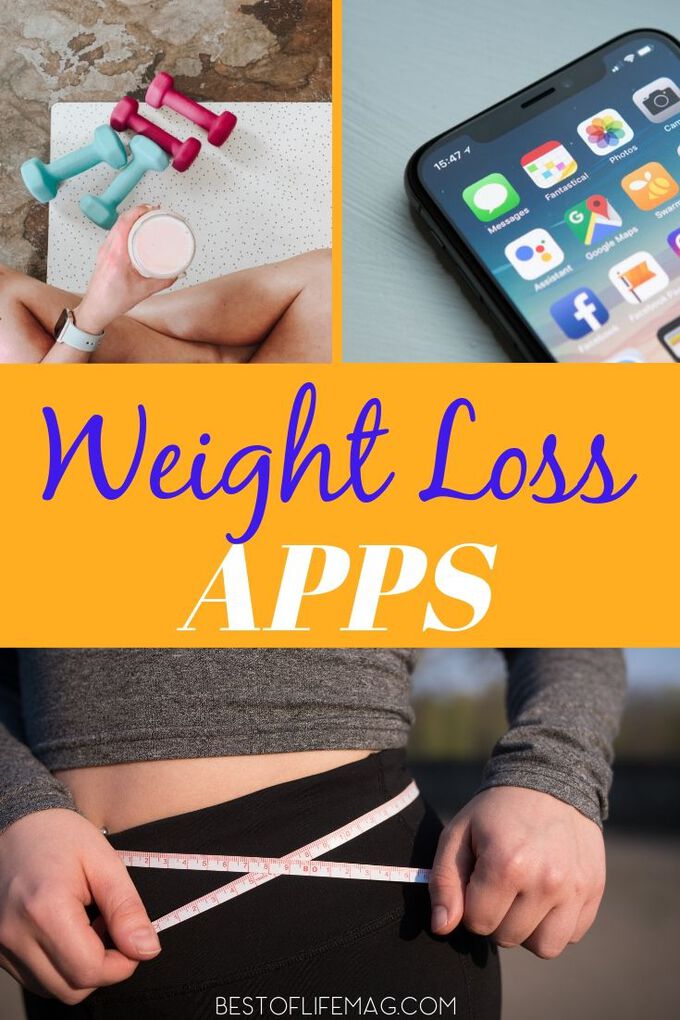 Losing weight is easier when you have the right tools. Today, those tools should include apps and technology that can keep you on track. Weight loss apps are a great place to start building your virtual fitness bag. These apps can help you keep track of your diet, nutrition, and some of the work you do to lose weight. You can even make sure the food you are eating fits properly into your diet plan.

Weight loss apps are an excellent way to get motivated, stay on track, and live a healthier life.
Nowadays it's really simple to stay connected to our workouts through technology. You can wear an Apple Watch, a FitBit, a Jawbone fitness tracker, a Microsoft Band, the Samsung Gear Watch or any number of smart watches to see how you rank for movement and daily calories burned.
These devices can also sync with your computer or phone to help you get the most out of your weight loss apps.
Staying fit is on the top of many people's to-do lists, and technology is making it easier than ever to achieve that goal. Using many different apps and devices you can keep track of your eating habits, workout regimens, and anything else you may need to know.
The easiest way to get started is to download some weight loss apps that will keep you on the right track. Many of these apps work on an honor system, and if you want the most out of them, you should be honest.
When you input data about what you eat, put in everything, even that donut you may have had from the break room. Be honest with weight loss apps and they will help you lose weight.
Water Your Body | iOS
Drinking water is a crucial part of losing weight. Water helps your metabolism which will regulate your appetite. The problem is, 76% of Americans don't drink the amount of water they should.
Using the Water Your Body app you can keep track of the amount of water you've been drinking. This will also help you track how much more water you should drink.
Lose It! | Android/iOS
It can be hard to tell a personal trainer that you had a burger from your favorite place over the weekend. There is the possibility of shame, embarrassment, and even being scolded.
Lose It! is a personal trainer who won't be mad at you for slipping up during one meal. Hopefully, the lack of judgment will help you remain as honest as possible with what you've eaten. Put all the data in and let Lose It! tell you where you stand with your diet.
Google Fit | Android
Google Fit is an app that works best with a fitness tracker but can be a standalone assistant. Using your devices, Google Fit will help track your steps, give you stats for runs, walks, and rides, and it can also help you set goals. If used properly, this app can help you get back into shape and stay that way.

Microsoft Health App | Android\iOS
Microsoft released the Microsoft Band a few years ago, and it is an excellent way to monitor your health. The band will send data like your heart rate, steps, activities and more to the Microsoft Health app.
Not only can you keep track of your health on your device, but you can also log onto any computer and double check info as you please.
Pacer | Android/iOS
Fitness bands do a great job of tracking your steps throughout the day. However, not everyone wants to wear or pay for another device.
The good news is, Pacer is an app that will turn your phone into a fitness band. Using Pacer, you can track your steps and not have to pay for or wear an additional device.
Jillian Michaels Slim-Down App | Android/iOS
Jillian Michaels is known for her fitness books, diets, and meal plans. Now you can add an app to that list! This app is a bit different as it offers videos for workouts.
A variety of workouts and meal plans, and other helpful tips to support your journey to lose weight. You will even find recipes for meals that can keep you eating healthy.

Diet Hero | iOS
No one likes watching everything they eat; luckily, there is Diet Hero. Diet Hero is an app that allows you to input what you have in the kitchen or pantry.
Once everything is input, the app will tell you what is good to eat and how much of it to eat. You can also add foods you like, and it will help you count calories without the actual counting.
Squats | Android/iOS
Working out doesn't always require weights or exercise machines. In fact, some of the best workouts are simply your weight against gravity. These workouts include push-ups, sit-ups, pull-ups, and more.
The only problem with these workouts is how hard it is to keep track of any progress. Squats is an app that will help you keep track of achievements as well as stay motivated.
Fooducate | Android/iOS
The most difficult part of getting fit is knowing what foods you can eat. Fooducate helps open up the world of healthy eating using your device.
Scan the barcode and Fooducate will show you instantly if it's healthy for you or not. There's also a community section where you can get help along your journey.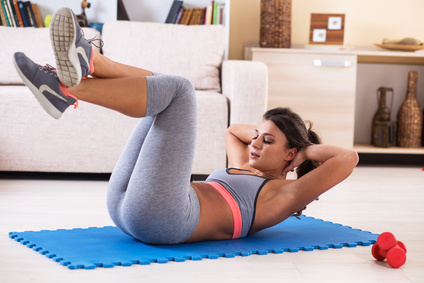 7-Minute Workout | Android/iOS
One of the most common excuses for not working out is time management. Not everyone can dedicate an hour or so to a workout every day. If you live a busy lifestyle but want to lose weight, use 7-Minute Workout.
Using this app will help you get a workout in during your lunch break, or before you leave for work. All you need is the app and 7-minutes.
MyFitness Pal | Android/iOS
When it comes to technology, everything is only as good as the programming. One of the best examples of that philosophy is MyFitness Pal.
The MyFitness Pal app allows you to scan in or manually enter things you've eaten and keeps track of your calories. However, the database of MyFitness Pal is massive which means you can input almost anything.
The information is already in the programming, so calories will be counted just as quickly as they've been eaten.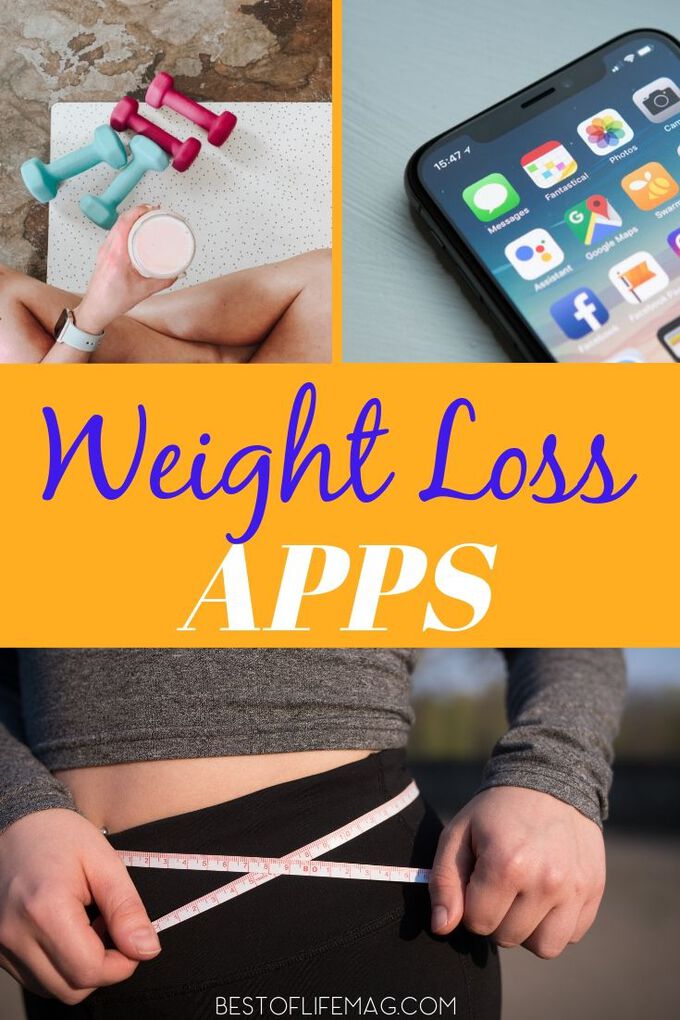 Whether you're looking for a workout app, a dieting app, or just some motivation, you can find it in the app store. Some apps help you with squats, steps, nutrition, workout routines, and just your overall fitness.
We like to use technology to take a break from everything going on around us. It's time we start using technology to improve our physical health.
Save
Save
Save