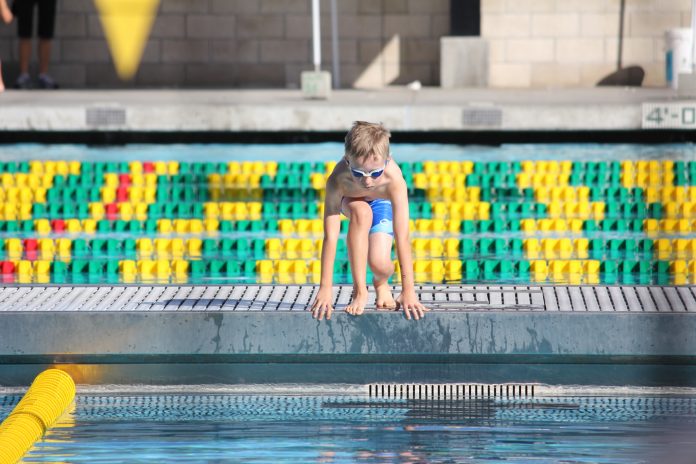 This site contains affiliate links. Please read our Policies for information.
Ahh…the bittersweet summer season: the weather is warmer, the days are longer, but the kids are home and rambunctious as ever 24/7. Of course, we love this extra time with them, but sometimes staying home all the time can make everyone a little stir-crazy. To prevent kids from developing obsessive TV-watching habits or other forms of excessive idleness, keep kids moving this summer by keeping them active and healthy with the following stimulating summer activities.
1. Playing
Keeping both minds and bodies active, simply playing with your kids can go a long way to improve your relationship and improve everyone's health. Whether it's on the park swing set or even in your own backyard, you can encourage kids to use their imagination and discover the mysteries of the world around them. Invest in some sidewalk chalk for cheap, artistic fun during the summer, and keep it cool with kiddie pools, sprinklers, slip-and-slides, and other fun water toys. Although we live in a technology-based society, you want to make sure your kids keep a healthy balance of fresh air fun as well.
2. Running
As opposed to just haphazardly running around the house, teach your kids the more disciplined side of running by encouraging them to join track teams, competitive races within the community and even marathons for charitable purposes. These structured environments for practicing running can allow children to develop a more disciplined attitude that will apply to other areas of their life. All of these benefits come with just a minimal investment of a good pair of running shoes, so you can skirt the major expenses of gym memberships and costly kiddie exercise classes.
3. Biking
Every kid wants to learn how to ride a bike, so why not start early by teaching them to ride in the summertime? Riding a bike is a rite of passage that every adult can identify with when thinking back about summers as a child, so give your kid this same sense of freedom with a new bike. If your child isn't quite up to the challenge of these intimidating two-wheeled devices, start them out with scooters instead to get kids moving in a fun and fast new way.
4. Swimming
If your child made heroes out of Michael Phelps and/or Missy Franklin during the past few Olympic games, you can teach them to follow their dreams and strive to be just like them by starting early. Swimming is not only a fun and refreshing summer activity, but it can also be a survival skill for children in case they ever find themselves threatened by a large body of water. Just like running, swimming is a skill that helps children build strength, discipline and commitment to ultimately better themselves and their performance. Although it would be ideal to have a pool right in your own backyard, you can sign up for a gym membership for full access to a pool all year round, or simply visit the public pool for a social and cost-effective experience.
Although staying active during the summer might seem like a no-brainer for those of us who grew up in the pre-technology age, kids tend to gravitate toward their digital devices for entertainment when they're not in school. This can be a stimulating and useful exercise some of the time. However, nothing can replace the good old-fashioned benefits of fresh air and exercise. These four activities can help keep your kids healthy and happy, and maybe even encourage you to work on some healthy habits of your own.
How do you keep your kids active in summer?
This guest post is from Holly Watson, a stay-at-home mom and former financial advisor.  She blogs on behalf of Sears and other brands that help motivate her family to maintain a clean, happy home.