This site contains affiliate links. Please read our Policies for information.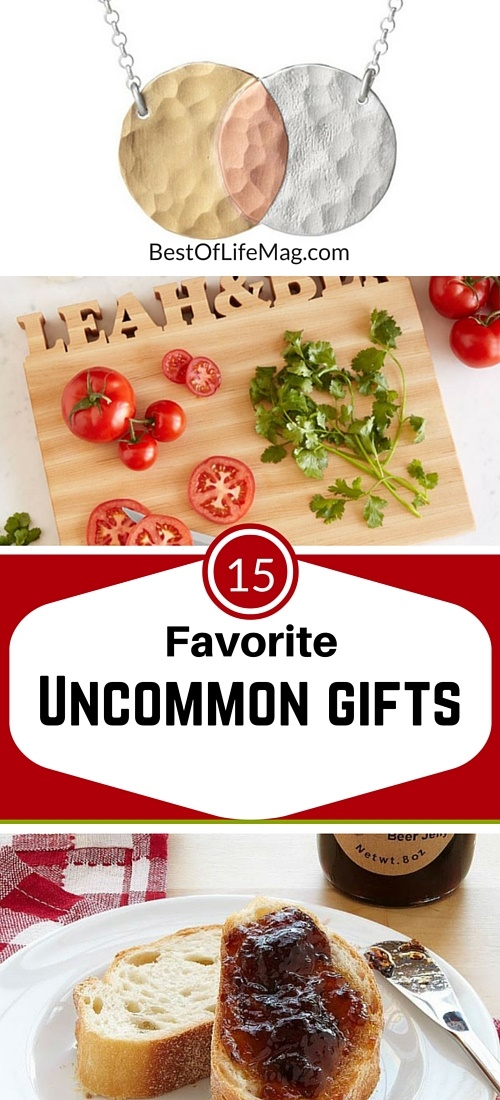 I love finding unique gifts for the special people in my life. Whether for a holiday, a hostess gift or just because great gifts leave a lasting impression. Uncommon Goods is home to so many fabulous products; I have loved them for years and am happy to partner with them to share some of my favorites.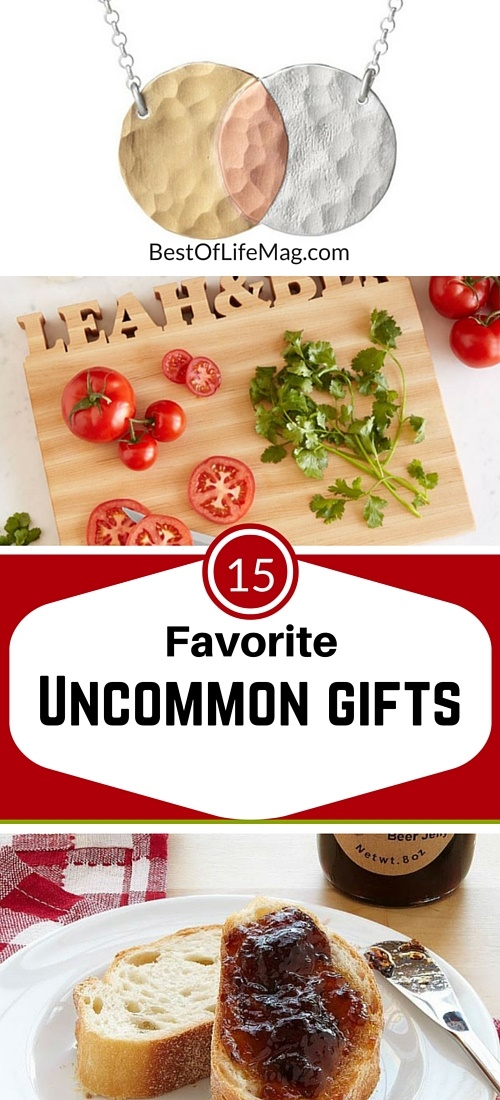 Uncommon Goods is home to many unique gifts; these are some of my favorite finds from Uncommon Goods for Valentine's Day!
If you are a guy and reading this, tell my husband I would love this necklace. I love how this piece of jewelry subtly tells the message of love and togetherness.
Whiskey stones are incredibly popular but now everyone can enjoy them with these stones that work with all of the best cocktails.
I love this ring from Uncommon Goods and the strength that it conveys – the perfect gift for that special woman in life that needs a boost or just amazes each and every day. When our daughter is a little older, I would love to get this for her.
Toss that bottle of wine aside for a hostess gift and bring this personalized cutting board with some grapes and cheese!
I actually love this so much that I own it. 🙂 Working in media, I receive so many unique jump drives so I store them in this fun bowl. Of course, only the best ones remain in the glass zippered bag, but if they are there they each tell a story.
My hubby and I love our Hendrick's Gin and club soda! What a fun way to enjoy them and spark up conversation when entertaining.
Ummm…what more is there to say aside from beer? And jelly?
This would make a fabulous gift for friends and fellow beer lovers. I imagine a nice soft loaf of sourdough would pair beautifully with the beer jelly.
Women carry their handbags and men need a place to toss their keys, wallet and spare change at the end of the day. What makes this valet special is having it personalized with a special message. This would make a wonderful gift for Father's Day too!
Who doesn't love to be organized and there is never enough storage in a kitchen. These nesting storage containers not only save space but are color coded to make the matching lid search (or battle) a little easier.
Have wine will travel! To sporting events for the kids, happy hour by the pool with the girls, or toting to and from the boat – this wine travel tote from Uncommon Goods is just plain awesome.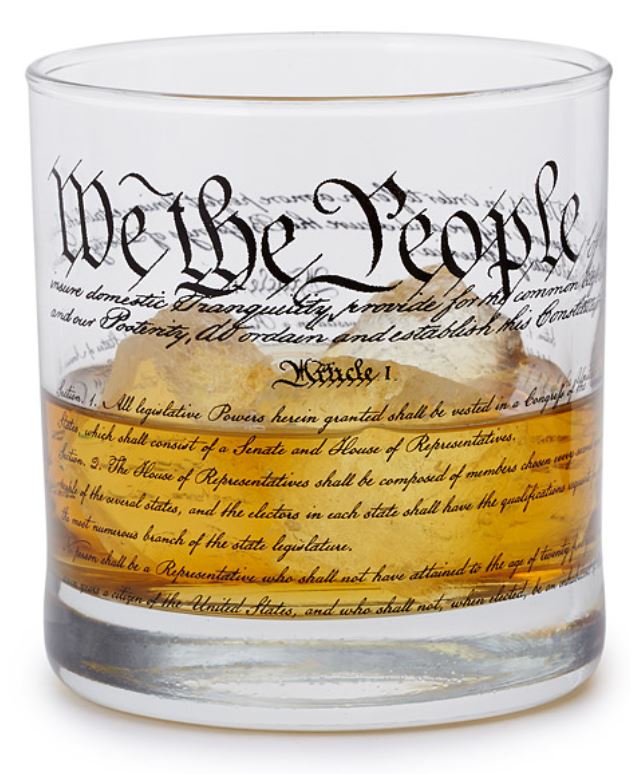 There are so many people in my life I would love to buy this glass for including myself and my husband. Adding to my cart as I type!
Between staring at a computer screen for the most of the day and the yellow haze of the household lights, the Lune Light looks like it would be a lifesaver. The reviews all support me thinking I need to give this a shot.
I love simple and classic dishes for our home and this Venn diagram serving platter is perfect for our home. Plus if you haven't already guessed, I have a fondness for Venn diagrams.
The hour timing glass is a classic tradition for offices and desks but an hour isn't always the best time to measure in for optimal productivity. This timing glass from Uncommon Goods keeps one at task every 25 minutes.
Favorite finds for me always need to include products that I don't really need but would be so fun to have. This stone drink dispenser works with wine or liquor and would be perfect in our game room and make an excellent conversation piece!
Which is your favorite find?
Save