Crockpot Chicken Taco Recipes | Slow Cooker Chicken Tacos
If the crockpot has become a staple in your kitchen, then you are already familiar with your basic, everyday chicken recipes. You might even have one or two go-to dishes that your family loves, but what about chicken tacos? Crockpot Chicken taco recipes may be the tastiest version of tacos ever made. Best of all, you can make them in your own home with minimal effort and extraordinary taste.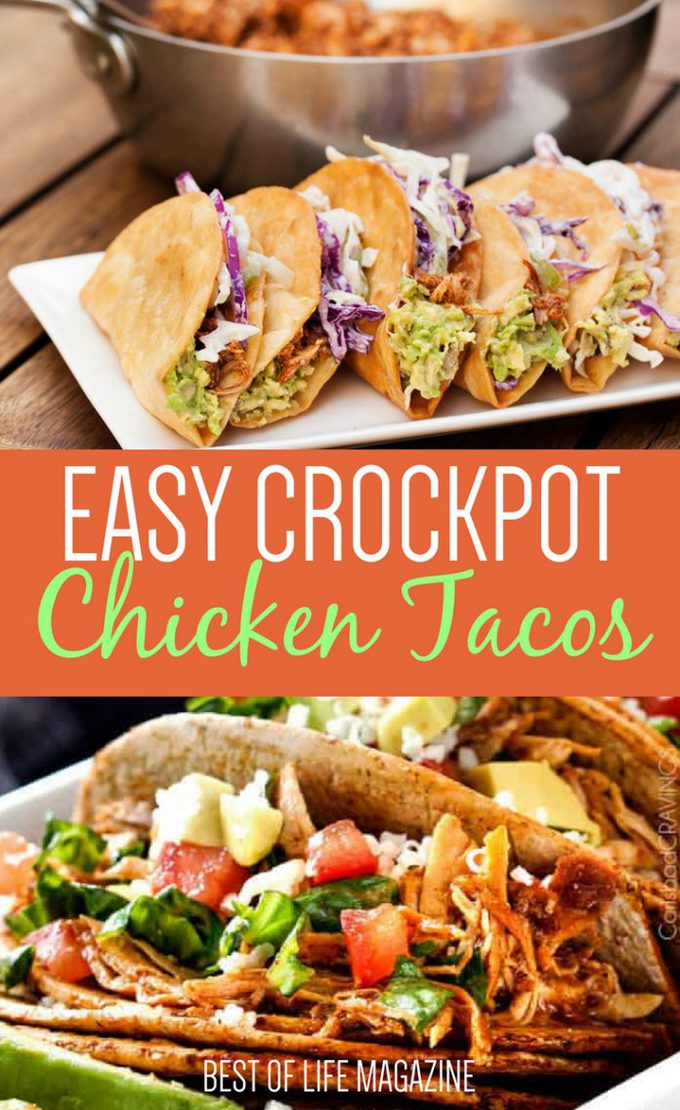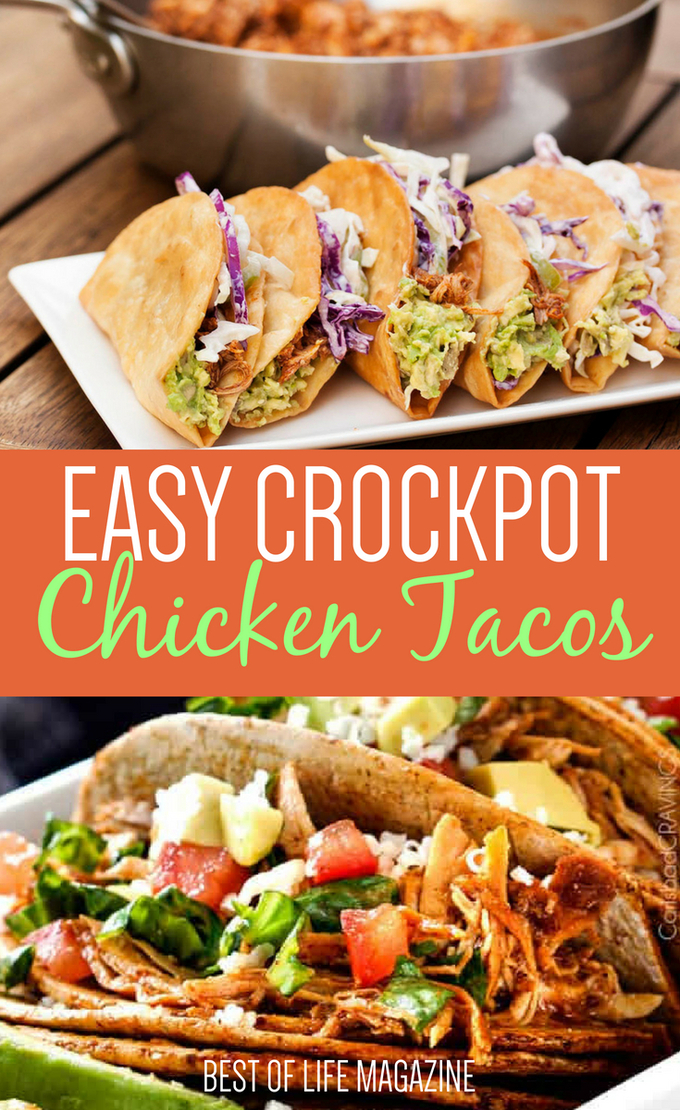 Any night can become Taco Tuesday with any one of the best crockpot chicken taco recipes for your whole family to enjoy.
Sure, shredded chicken is easy in the crockpot. You can meal prep, make soups, stews, and casseroles. Chicken tacos, though, might take this slow cooking game to a new level.
There are so many unique and flavorful ways to make crockpot chicken tacos that you might need to add a second Taco Tuesday to your week. (Taco Thursday, anyone?) Crockpot chicken taco recipes will always equal one tasty, easy (maybe even silly) family feast.
Pick one of these recipes, add the ingredients to your crockpot in the morning, and by dinner time you can put on your taco uniform, mix a pitcher of margaritas, chop up some fresh toppings, and enjoy!
Crockpot Ranch Chicken Tacos | Repeat Crafter Me
Stupid Easy Mexican Shredded Chicken | Pumps and Iron
Crockpot Chicken Tacos | From Valerie's Kitchen
Cafe Rio Shredded Chicken | Lilluna
Slow Cooker Salsa Verde Honey Lime Chicken Tacos | Carlsbad Cravings
Slow Cooker Shredded Mexican Chicken | Countryside Cravings
Crockpot Cream Cheese Chicken Taquitos | This Grandma is Fun
Slow Cooker Chicken Street Tacos | Today I Might
Slow Cooker Tacos Al Pastor | Gimme Some Oven
Beer Braised Pulled Chicken Tacos | Just a Little Bit of Bacon
Crock-Pot Chicken Taquitos | Babble
Crockpot Cilantro Lime Shredded Chicken | The House of Hendrix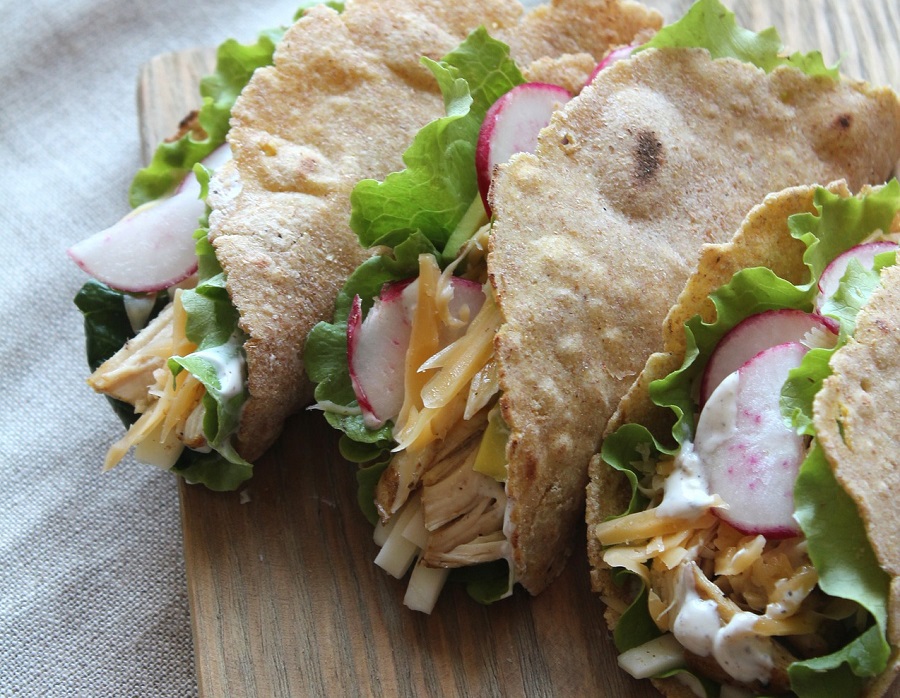 Slow Cooker Taco Chicken Enchiladas | Heather Likes Food
Slow Cooker Chicken Taco Dip | Real Housemoms
Crock-Pot Tex Mex Chicken Tacos | Recipes That Crock
Southwestern Crockpot Chicken Tacos | Savory Nothings
Crockpot Pineapple Black Bean Chicken Tacos | Together as Family
Slow Cooker Chicken Taco Bowls | Sweet C's Design
Slow Cooker Chicken Tacos with Slaw and Spicy Mayo | The Bewitchin Kitchen
Crockpot Hatch Chili Chicken Tacos | Plaid and Paleo
Slow Cooker Chicken Taco Chili | Number-2-Pencil
Crock-Pot Hawaiian BBQ Chicken Tacos with Pineapple Slaw | Host the Toast
Slow Cooker Buffalo Chicken Tacos | Yes to Yolks
Slow Cooker Chicken Carnitas Tacos | Closet Cooking
Crock Pot Beer Chicken Taco Salad with Cilantro Vinaigrette | Sweet Peas and Saffron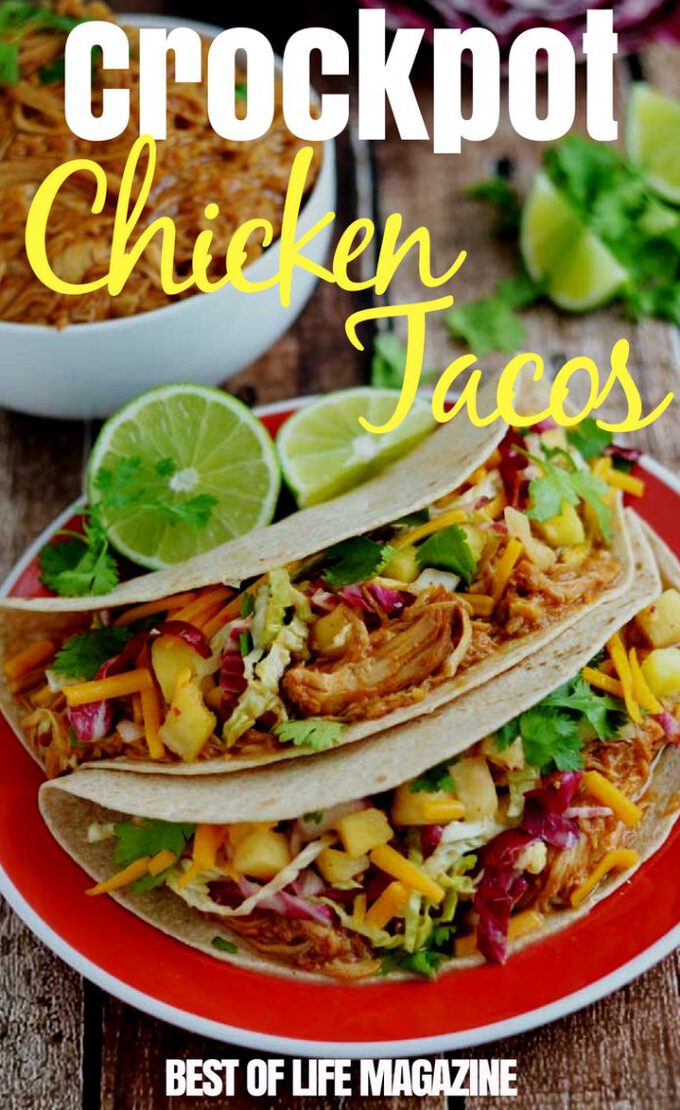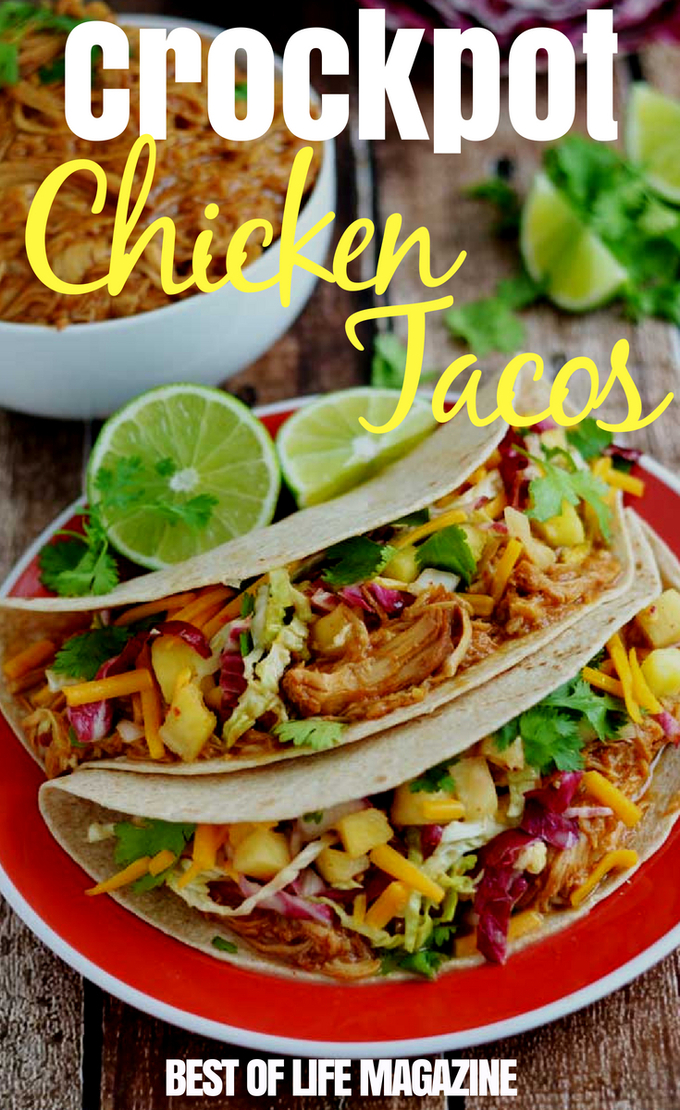 More Crockpot Recipes
Shredded Chicken Tacos Crockpot Recipe (Dairy Free & Ketogenic)
Easy Crockpot BBQ Ribs Recipe | Slow Cooker BBQ Ribs
Easy Crock Pot Chicken Tortilla Soup Recipe | Low Carb Slow Cooker Tortilla Soup
Ketogenic Crockpot Bacon and Chicken Recipe | Low Carb Chicken and Bacon
Crock Pot Bone Broth Recipe | Instant Pot Bone Broth
Slow Cooker Chicken Broccoli and Rice Casserole | Dairy Free Crock Pot Recipe
Crockpot Chicken Chili with Roasted Peppers
Crockpot Beef Sandwiches | Shredded Beef Recipe
Crockpot Cheesy Hashbrowns | Cheesy Potatoes Side Dish