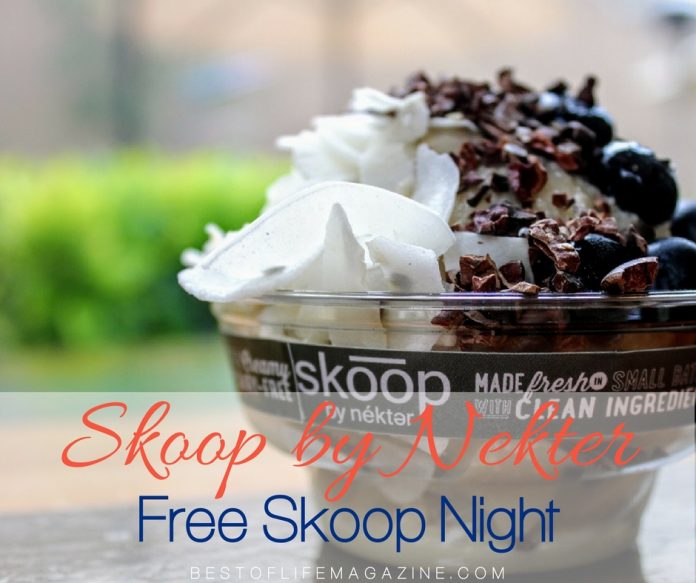 This site contains affiliate links. Please read our Policies for information.
This post is sponsored by GigaSavvy. All opinions are our own.
Get your summertime sweet fix on Free Skoop Day, Friday, June 9th, at over 30 Nekter Juice Bar locations. From 6 pm to closing Nekter will launch a frozen treat sure to satisfy the health conscious and the true blue sweet-tooth alike. Made in-store daily, in small batches with all-natural, clean ingredients and a cashew milk base, this rich and creamy creation elevates your average ice cream to a whole new level. Once you add toppings like coconut flakes, fresh berries cacao nibs, granola and even chocolate chips and chocolate syrup, congrats! You've turned your Skoop by Nekter into a satisfying and healthy snack for any time of the day.

Nekter Juice Bar's new Skoop by Nekter will be your go-to frozen treat just in time for Summer! Skoop is dairy, gluten, and soy free with natural flavors!

Featuring 1 FREE Skoop per person along with balloons, a fun Summer Skoop playlist and some locations open until 10 pm, you have the perfect place to kick off your Summer. I stopped into my local Nekter Juice Bar for a preview and left one can't-wait-to-return customer. These lovely, decadent bowls of goodness do not disappoint!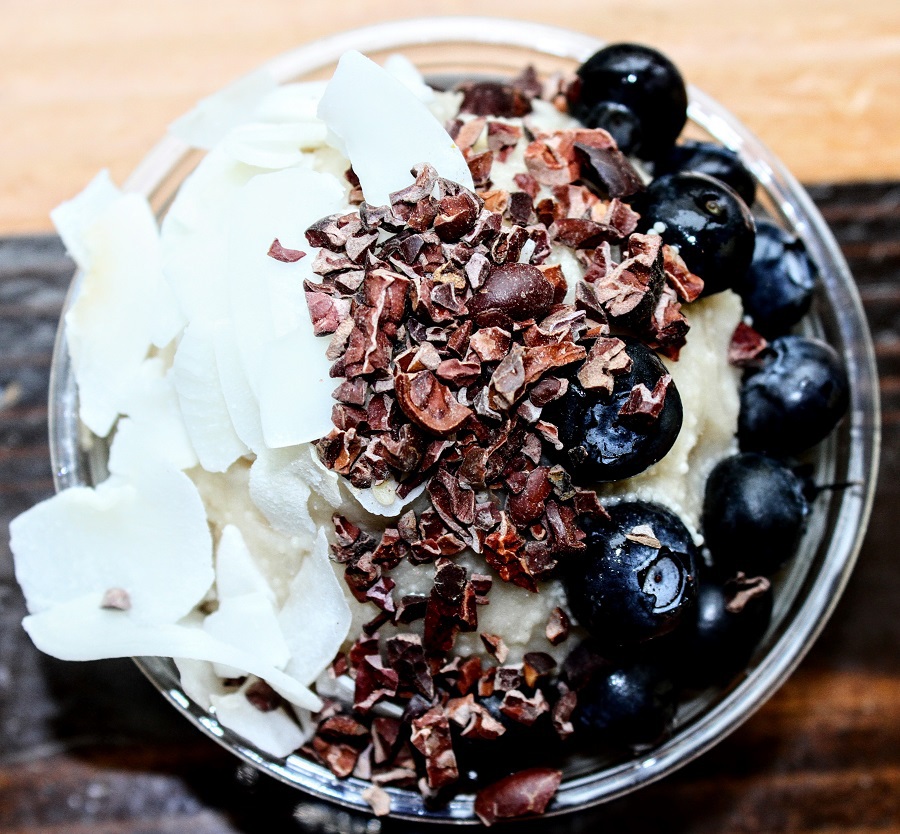 Skoop by Nekter comes in two flavors, Chocolate Bliss and Viva Vanilla. I ordered both, because why not? They are both bold, rich and beautifully creamy in texture, like a homemade ice cream. However, (sorry ice cream), Skoop is even better because each serving is comfortably under 200 calories. Each Skoop flavor is dairy, gluten, and soy free with natural flavors and no refined sugar.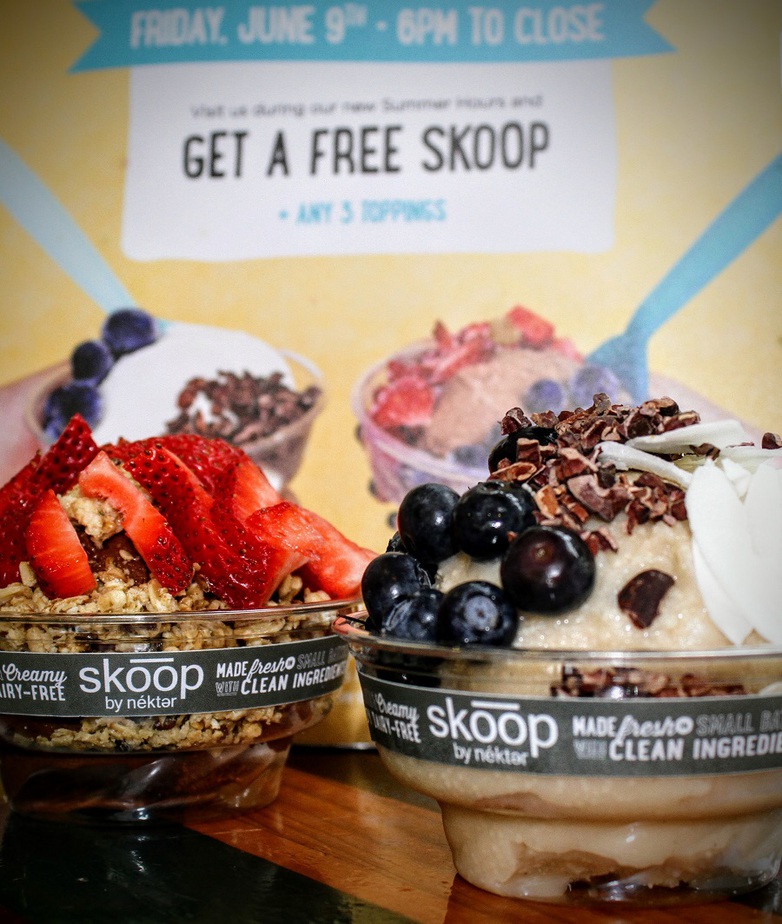 If all that isn't enough for the hardcore ice cream enthusiasts, your choices for toppings will bring the experience over the top. You can personalize your flavor combination from a list of all natural ingredients like fresh blueberries and strawberries, coconut flakes, cacao nibs, hempseed or gluten free granola, even vegan chocolate chips and chocolate syrup.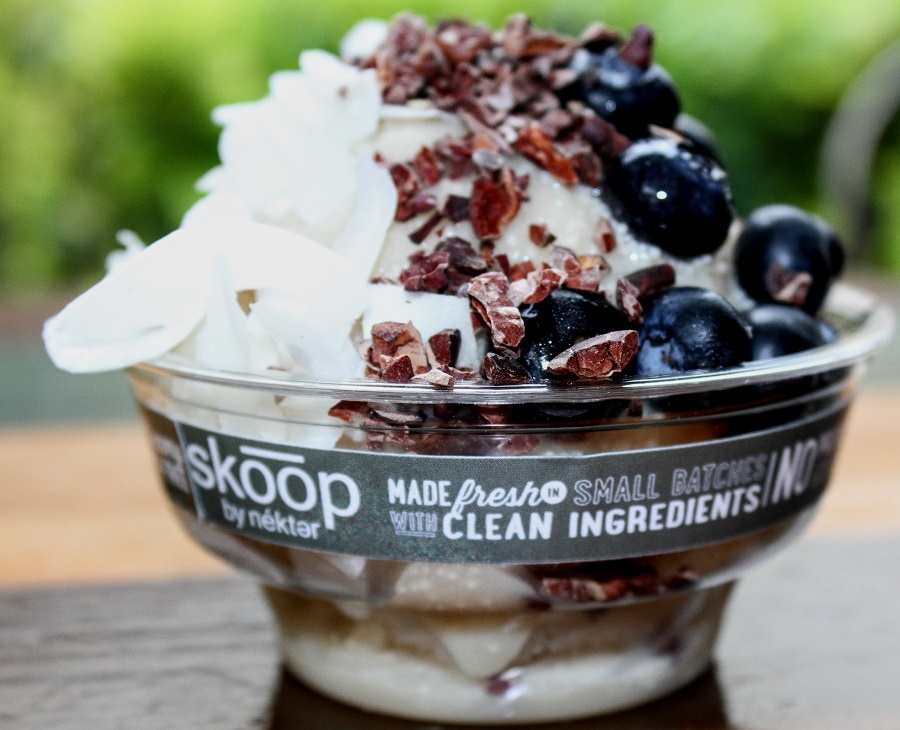 I can bring the whole family in for a satisfying sweet fix with zero guilt and for around $5 per bowl its light on the Summer budget.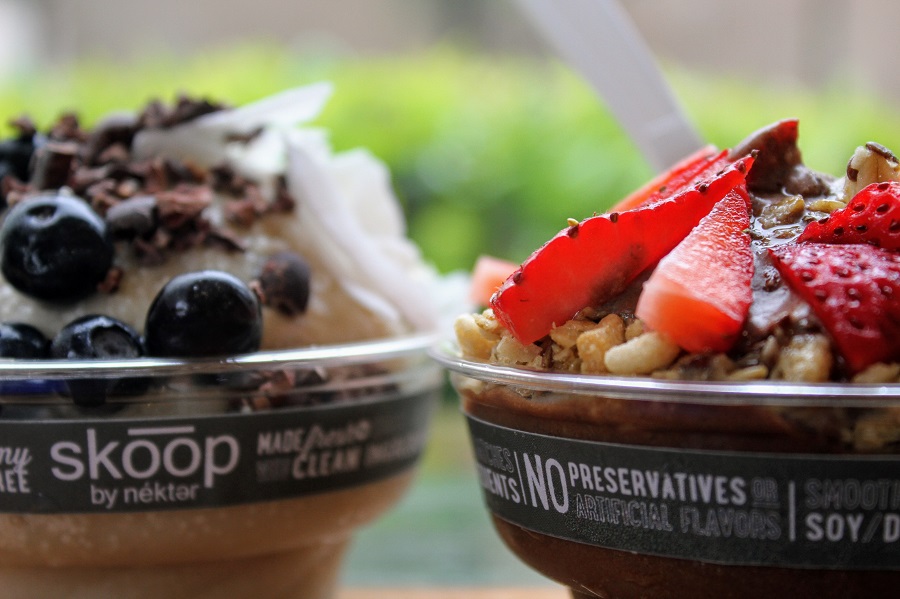 Get ready to kick off your Summer of healthy fun with Skoop by Nekter. Find your nearest Nekter location and hours to get your free Skoop!