This site contains affiliate links. Please read our Policies for information.
Wearable technology is all about making life easier. Getting our notifications on our wrists, keeping track of our health and fitness goals, even wearing cameras to record memories in our lives all made possible by wearable technology. Thanks to ACTON, wearable technology  just got a bit more exciting as their RocketSkates enter the transportation field one foot at a time.
RocketSkates are a fun and innovative way to get around town or just have fun using technology in a whole new way.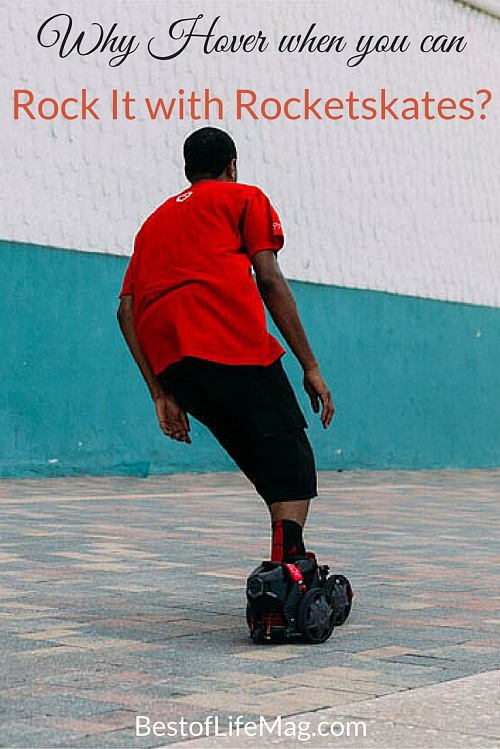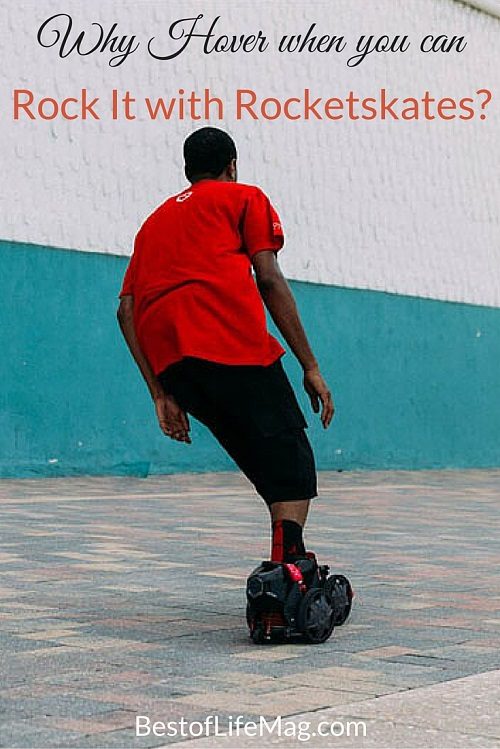 About RocketSkates
ACTON RocketSkates hit the road on Kickstarter where they successfully raised over $550,000 in order to start production. The idea?
Simply strap on the skates and go with t. With a remote control in your hand that features an easy to use toggle, you can guide your skates along and experience RocketSkates in true form. While there are no actual rockets attached to these skates, the battery in one of the skates gives you the ability to reach speeds of 12 miles per hour depending on the version you purchase. The battery charges quickly and will last for about 2.5 hours depending on speed and consistent usage. RocketSkates allow you to experience life through a whole new lens and make for some really unique uses.
How to Rock It With Rocket Skates
While it's easy to strap the RocketSkates on, (no need to remove your shoes) there is a bit of a learning curve mostly due to what our previous experiences have conditioned us to do. Though once you get it down, skating around gets easier each time you use it and will certainly get the attention from those around you. One of the skates acts as the motor and is the foot you use as the lead. The non-motorized skate is just used to keep you balanced. If you are familiar with Heely's, the foot placement is similar to those, except now you will have electricity powering your motion with RocketSkates.
Once you have the basics down, it's time to get creative. Dancing your way down the sidewalk or around the backyard is made more fun with RocketSkates and they make it easy to get a little extra exercise in a day. There's even an app that lets you compete with other skaters by completing patterns or routes and speeds. My husband wanted to show you just how easy it is to get around on RocketSkates; you are stable enough to not only carry a glass of wine but have a sip while skating, too. 🙂
If you have children, they will be mesmerized by the concept of RocketSkates and find tons of fun side uses for them since their creativity is unlimited at their young ages.  Ava enjoys putting her American Girl doll in the skate with the motor and, well, you can probably figure out the rest.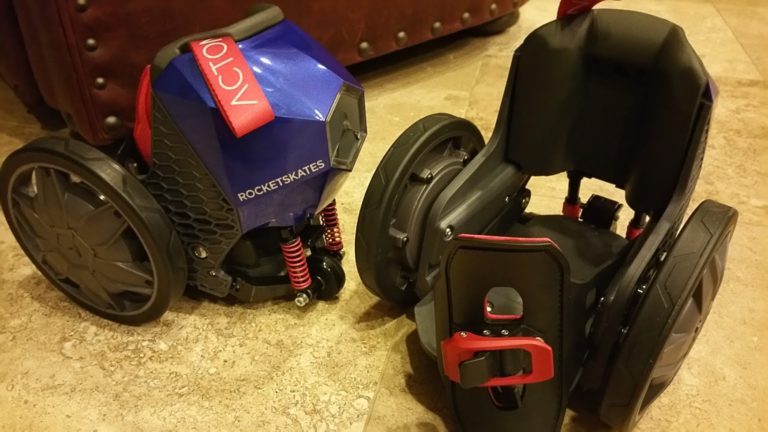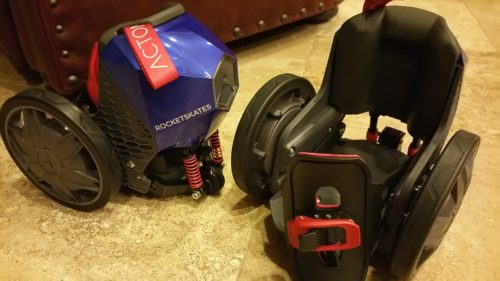 RocketSkates Tips
There are plenty of tips to get started, some of which are very obvious like avoid steep hills until you feel confident. When trying to turn, try making more of a pivot with your leading foot and just let your back foot follow on your RocketSkates. While this is meant to replace forms of transportation and have fun, you'll need to plan your power properly to match the 5-10 mileage range for your skates. Also, be sure to share. As hard as it might be to let others try on the skates, they do fit shoe sizes 6 and up, which means you can easily share the love.  Most importantly, do not lose that remote control.  
RocketSkates were popular during their Kickstarter campaign for a reason, people are looking for that future we were promised a long time ago. Electronic mobility continues to grow in different shapes and forms to help us get from one place to another and RocketSkates have captured their fans quickly. ACTON RocketSkates came true and make a great gift idea for just about anyone.
*We received this product to test. All opinions are our own.*
Save