Louis Vuitton Totally MM Review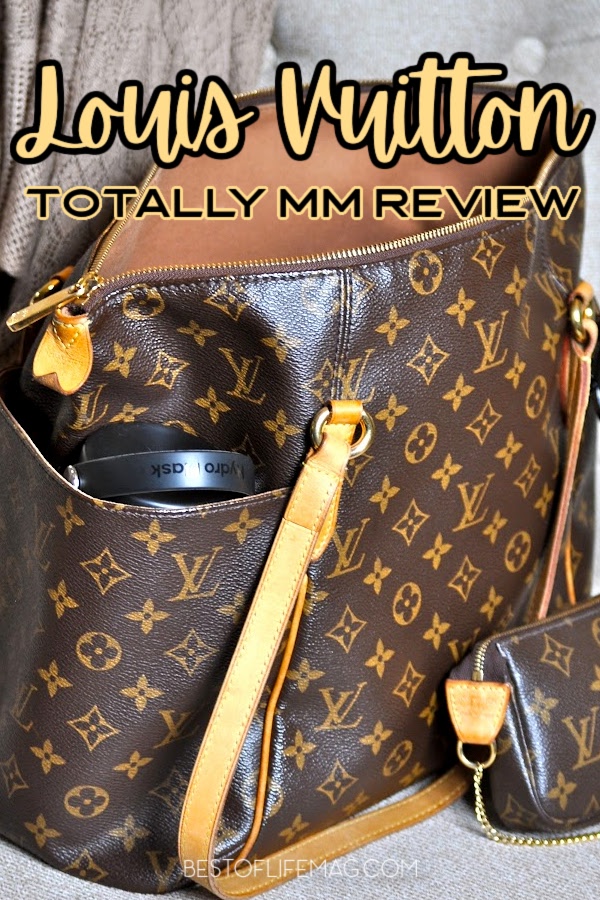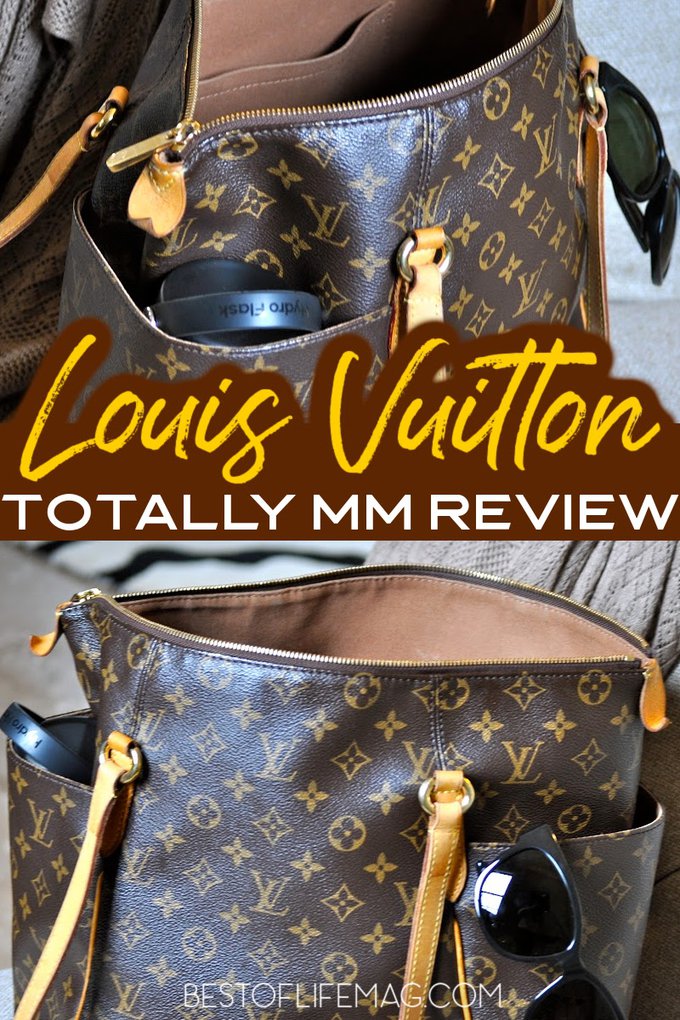 There are laptop bags, travel bags, gift bags, reusable bags, and so many different kinds of bags. The Louis Vuitton Totally MM has been in my stash for a long time, and I thought it was time to share my Louis Vuitton Totally MM review after a lot of love and use.
Finding a handbag I love is a treasured feeling. My problem is that there are a LOT of handbags to love. They each have a purpose, fit different things, and thus are each perfect in their own unique way. This Louis Vuitton Totally MM review will help everyone determine if this handbag is right for them. (P.S. It definitely is!)
I also own the Louis Vuitton Batignolles Vertical, and while I use it a ton and love it, there are times when it does not have enough room or organization that I need. This all goes back to each handbag having its own unique qualities, right? You wouldn't use a backpack bag for a short trip or a messenger bag for just the essentials.
What I was Looking for in the Louis Vuitton Totally MM
Before shopping for any handbag, I always carefully consider what it is that I am looking for in that specific bag. That helps me focus because once I start shopping, the possibilities are endless.
Here are the handbag features I was looking for that led me to the LV Totally MM.
Big enough to carry more if I needed extra space
Not too big that I wouldn't want to carry it for everyday use
Some internal organization
A pocket for my cell phone
Secure closure so I could use her for travel and longer daily outings.
Sometimes I shop online for handbags but only when I have a clear picture in my head. I could not find many reviews of the Louis Vuitton Totally MM, so I ventured to the store to try her on in person.
After measuring, trying on, going home to ponder, and then going back because I was mildly obsessed and needed to put my belongings in the Totally and other LV bags, I decided the Louis Vuitton Totally MM was the right choice.
One of the biggest deciding factors? The outside pockets on the LV Totally. I have a serious addiction to them because they allow me to quickly slide my cell phone and keys into them.
I absolutely adore the LV Totally MM. She is reliable and can fulfill any demands thrown her way. The Louis Vuitton Totally MM is incredibly lightweight so I have yet to find a time when carrying her is cumbersome.
The Louis Vuitton Totally MM measures 16.9″ W, 11.8″ H, and 6.7″ D at the base. I think her shape is perfect because she tapers toward the top, which makes her lay nicely under your arm without adding extra puff. Don't get scared off by the depth measurement; it truly is wonderful.
The exterior pockets are amazing, and I am a total sucker for them. They were a huge selling point of the LV Totally, as I know outside pockets make life that much easier. I figure for this amount of money; I should have comfort. I love being able to toss my keys in one and my phone in the other.
The interior of the Totally MM has a D ring and three-flat pockets to help organize your essentials. There are also two small pockets on one side and a long flat one on the other. I sometimes carry my Louis Vuitton Pochette in one with my gum and small random things that I tend to lose or forget about.
Or I just toss them in a mini pocket on their own.
The large pocket that runs width-wise along the back of the bag is so functional. It holds a lot and is a great place to hold travel documents. All three pockets are located higher so your wallet and other contents can rest at the bottom of your Louis Vuitton Totally. You can still access everything with complete ease.
If you are considering the Louis Vuitton Totally MM for work, you are in luck! It fits file folders, small books, my Samsung tablet, and notepads. When I first purchased the Totally MM, I used it as a diaper bag. Each and every step as it became more and more mine as a handbag.
The Totally stays open nicely when unzipped due to the high-quality hardware Louis Vuitton makes. The zipper perfectly curves and when you want to zip it up the zipper closes without any lag. This is actually one of the best ways to spot a fake Louis Vuitton; the zipper will feel cheap and not work as it should for a luxury handbag.
The handle drop on the LV Totally is quite perfect. I can toss it on and off my shoulder without my elbow getting stuck. An added perk is that it stays in place when I hang it off a chair.
When worn, the Louis Vuitton Totally molds to your body, especially when the leather straps and canvas age. How a handbag age is honestly one of the key features that distinguish a luxury handbag. They get better with age.
Update: Originally published in January 2011, this post was updated in December 2016 with more details and better photos after years of use.
More Fashion and Style
Fine Hair Care Routine | Caring for our hair is important, but different hair types means we are on our own for figuring out what is right for us.
How to Whiten your Teeth at Home | Teeth are also important but could lead to self-confidence issues. We can avoid those issues by taking care of our teeth.
Louis Vuitton Batignolles Vertical: Review and Photos | Louis Vuitton is famous for a reason, the bags are stylish and well made as well as functional and beautiful.
Louis Vuitton Rivington GM in Damier Ebene Review | There isn't just one type of Louis Vuitton either. There is a bag out there for everyone.
Invisalign® Smile Journey: 14 Month Treatment Before and After | Straightening your teeth is easier with the help of Invisalign. No need to worry about how you feel with metal in your mouth.