This site contains affiliate links. Please read our Policies for information.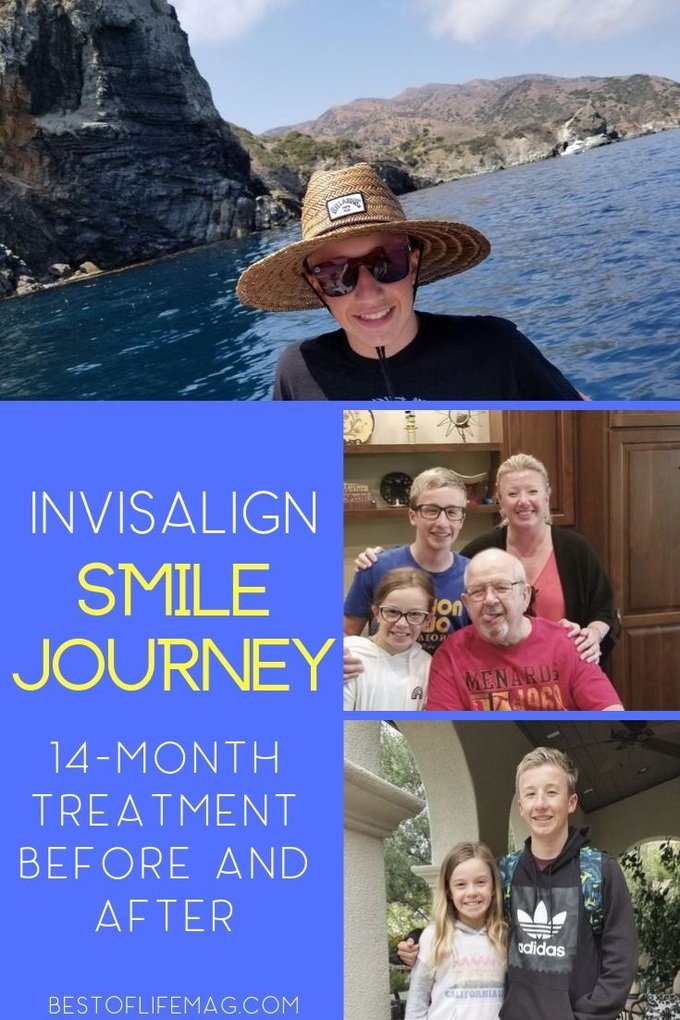 This post is sponsored by the Invisalign® brand. Calvin is in the process of using Invisalign treatment to straighten his teeth, and the Invisalign® brand is providing treatment in exchange for our honest thoughts and experiences.
It's official! Calvin has finished his Invisalign treatment and we are so beyond thrilled with how beautiful his smile is after his Invisalign Smile Journey! He was diligent in wearing his aligners as Dr. Humphries showed him to and because of that, his treatment time was four months shorter than originally estimated. Slow change over time can be harder to track see or feel, it's something we can sometimes take for granted. I gathered photos of our son over the course of his Invisalign treatment so everyone can see the amazing results we experienced.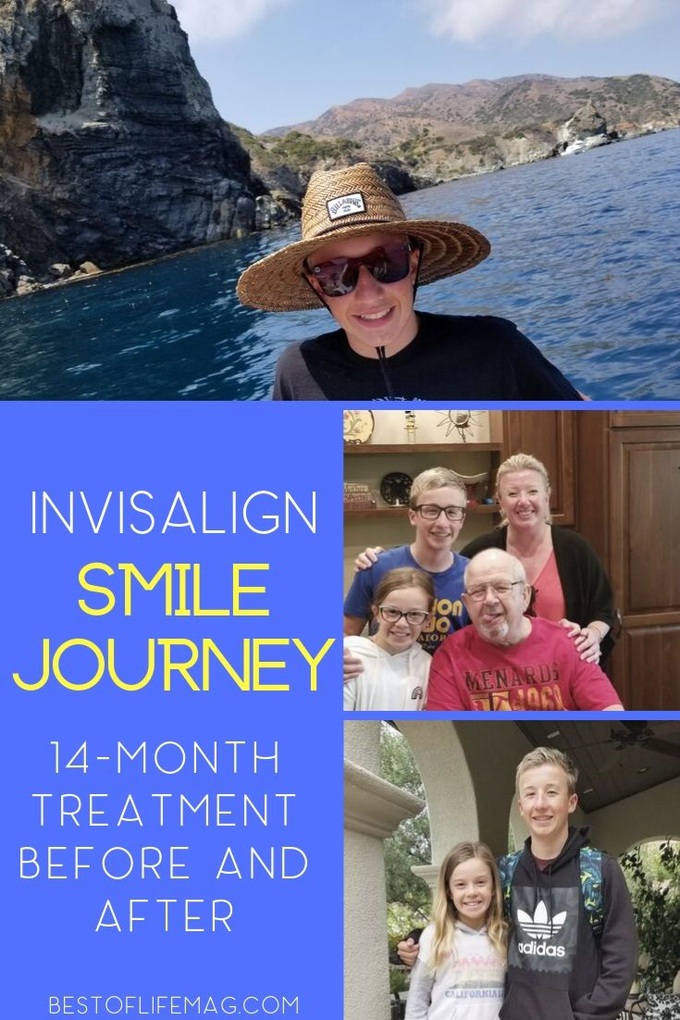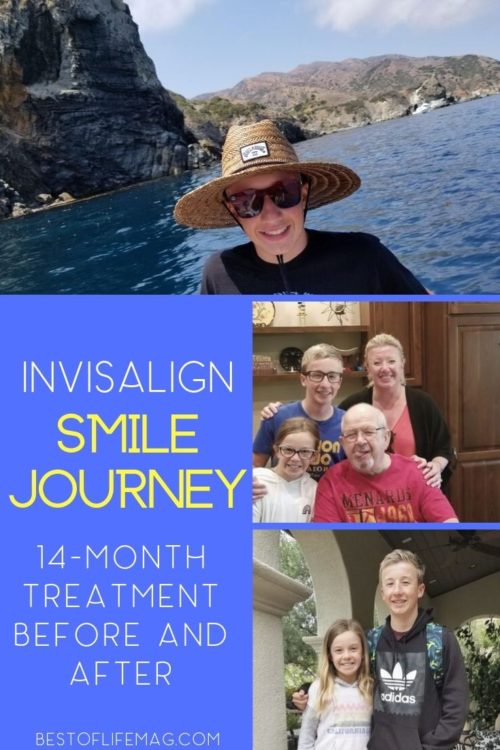 Take a look at how Cal's smile changed from start to finish in this Invisalign Smile Journey video! Not only did his smile improve, but his self-confidence grew over the duration of his treatment, too!
Cal's Invisalign Smile Journey is impressive to say the least. As a mom, it's hard to put into words the change we have seen in him throughout his treatment.
Invisalign Smile Journey Video
Cal used to hide his smile and his laughter wasn't as deep. I love seeing his smile beam now and hearing his belly laughs throughout the house.
He approaches each new year in high school with an inner…and outer confidence.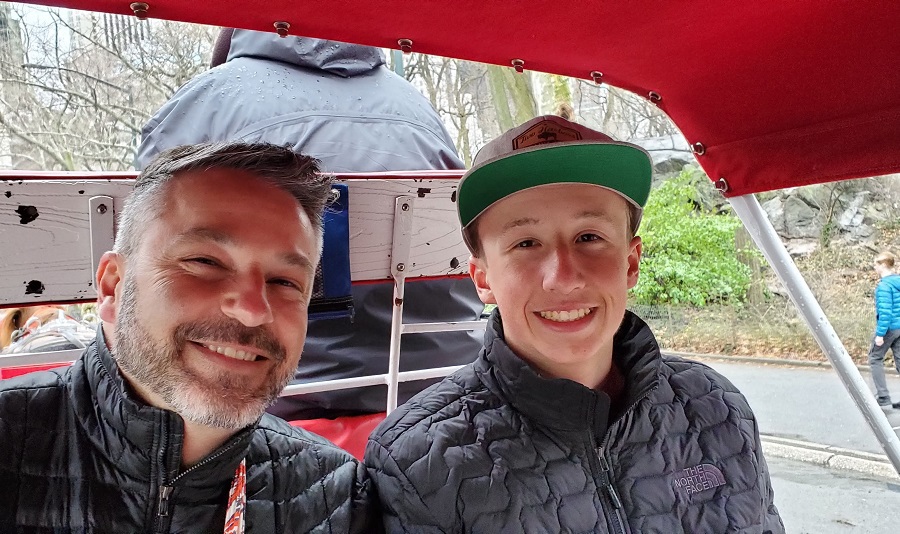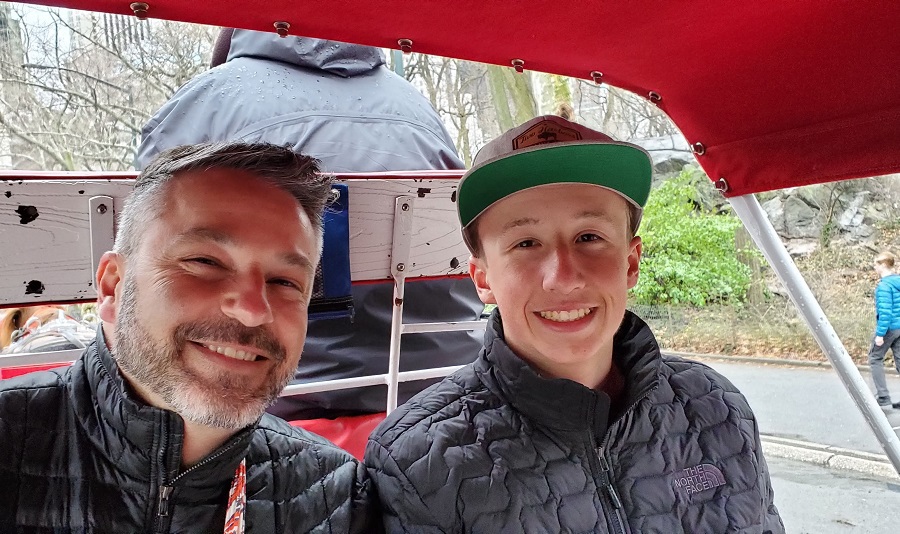 He shows how happy he is with everyone in his life and holds his shoulders high.
When we started Calvin's Invisalign treatment, I knew the big changes in his smile that we could hope for. But the extra benefits of Invisalign treatment we realized are perhaps the biggest gifts I could have asked for as a mom.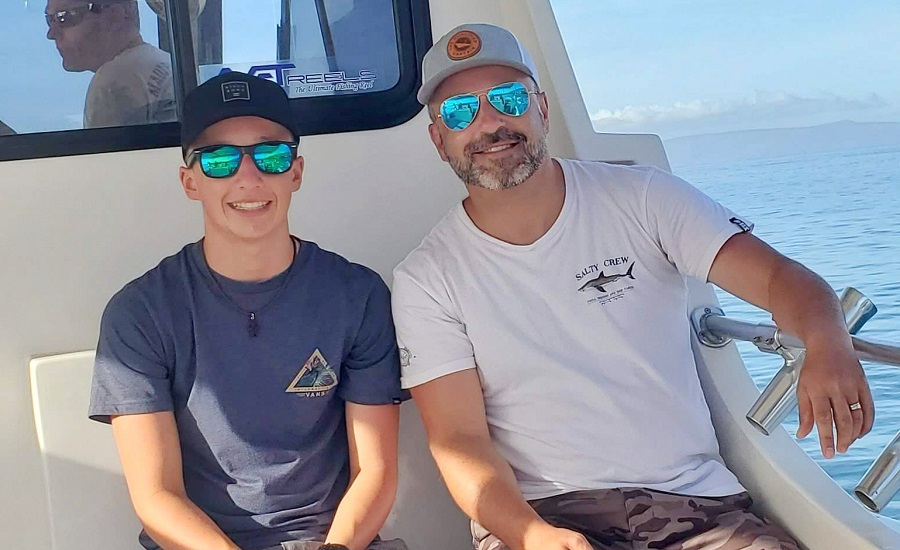 Advice for Others Starting Invisalign Treatment
I asked Cal what advice he would give to someone starting Invisalign treatment.
Wear your clear aligners.
Your gums may be sore at first. Give it a few days and enjoy some macaroni and cheese.
Wear your clear aligners. 😄
I guess he really is serious about wearing those aligners.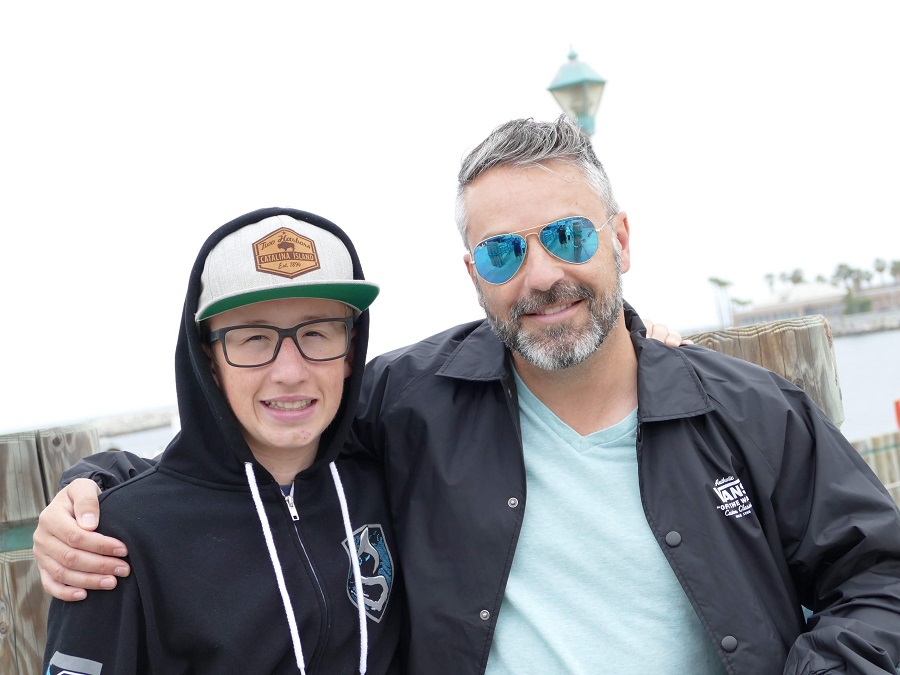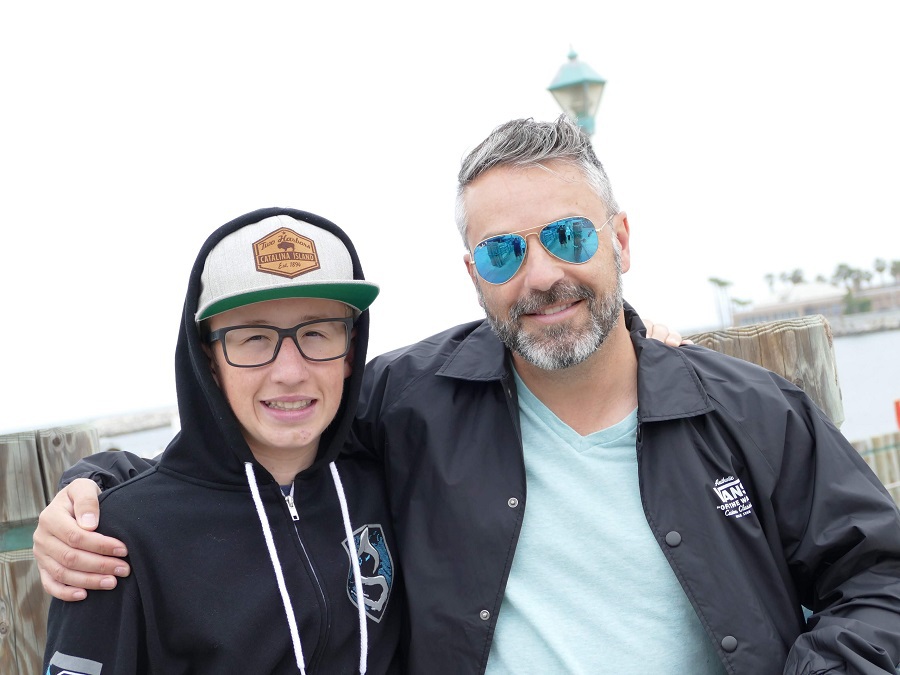 Our Teen's Invisalign Treatment Story
We have shared our Invisalign story over the course of Cal's treatment and really hope that is helpful to others out there. One of the most important things we share with people is to get an Invisalign consultation, even if they have a challenging case.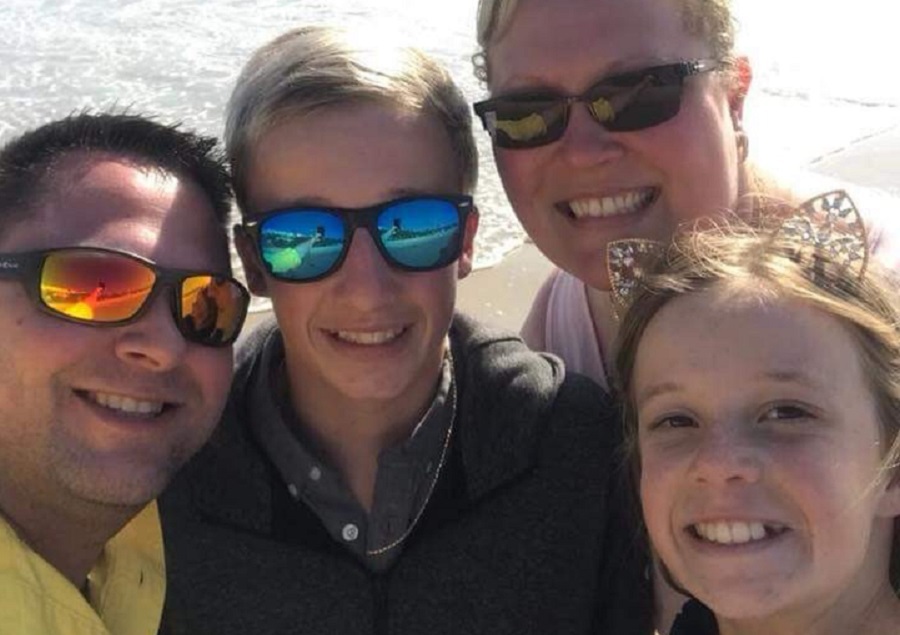 Calvin had a Class 2 Malocclusion and while one orthodontist didn't think Invisalign treatment would work with his case, the other did. You never know what your options are until you talk to the professionals; you can use this doctor locator to find someone near you. ! Plus, in my experience, Invisalign consultations are free with most providers so there's nothing to lose.
If you are wondering what to expect at an Invisalign Treatment consultation, this post will walk you through what to expect. Then you can truly know if Invisalign clear aligners are right for your case.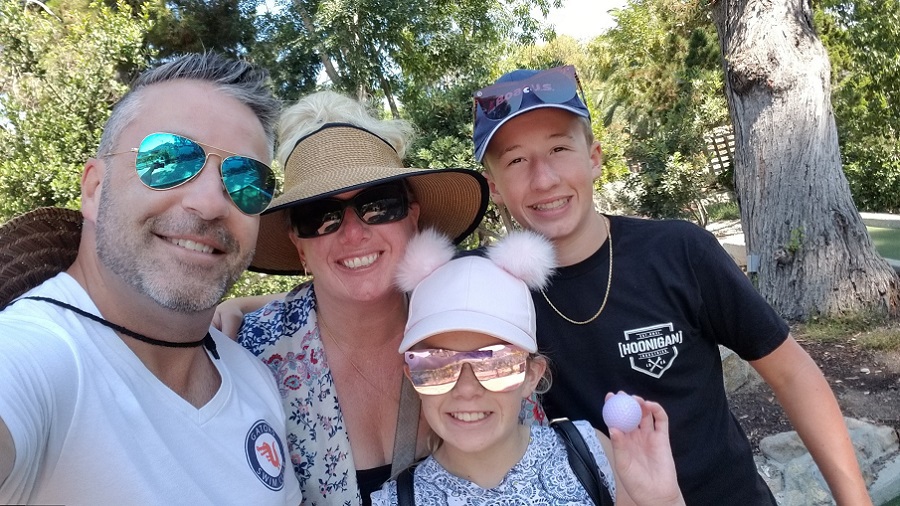 Would we do it Again?
In a heartbeat.
In fact, we are doing it again. Calvin's father started his own Invisalign treatment a month ago. (His treatment is not compensated. We are paying for it ourselves.)
Look at that smile. Who wouldn't want the freedom to share their beautiful smile without hesitation?