This site contains affiliate links. Please read our Policies for information.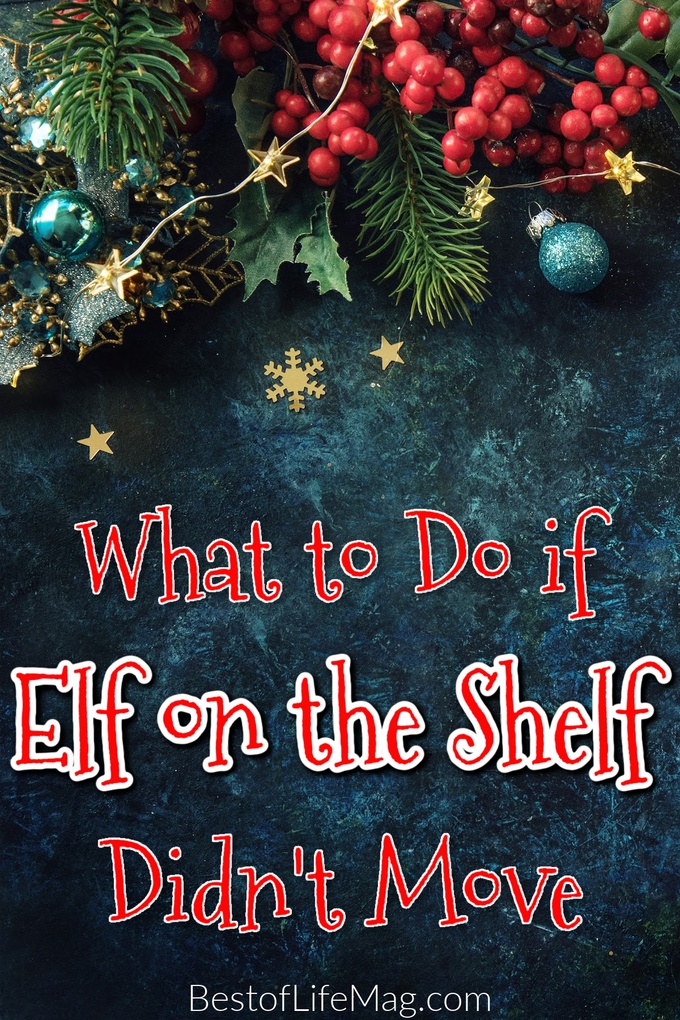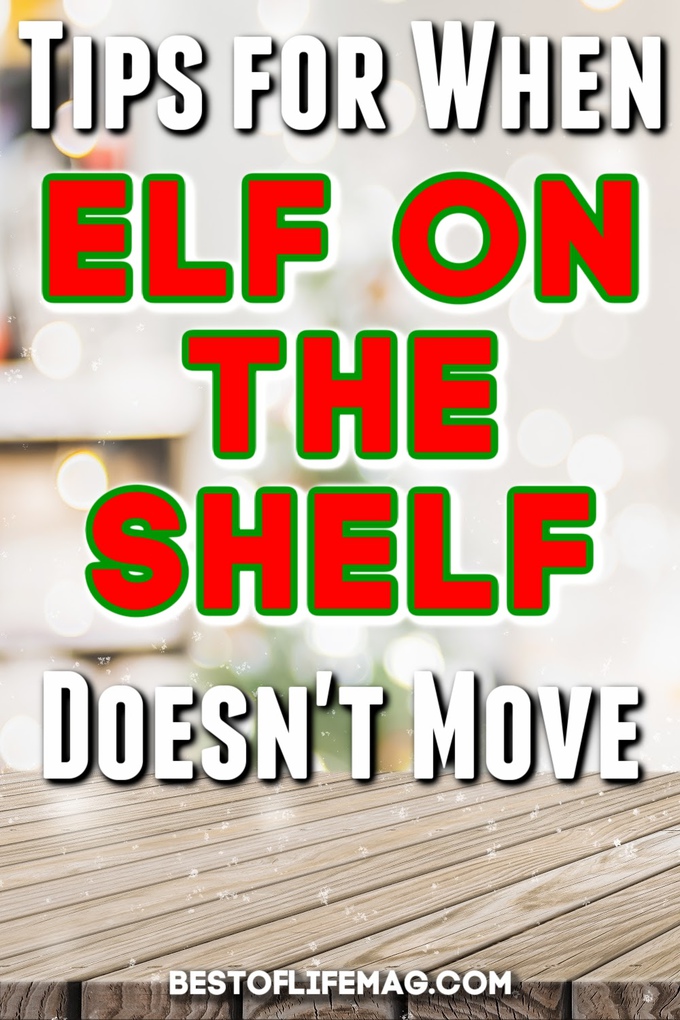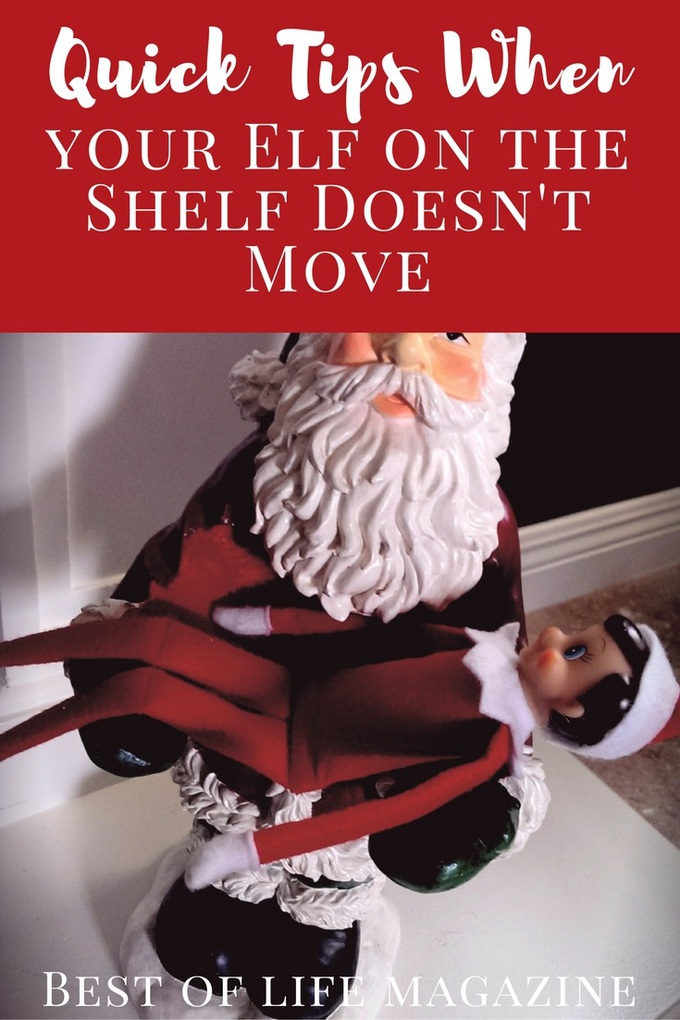 It happens to all of us who have our little
Elf
friends visiting during the holidays. We wake up, if we are lucky we grab our coffee before the kids wake up, and before we know it they are up and on the hunt. With big eyes they express their concern that your
Elf on the Shelf
did not move. Is your Elf on the Shelf in the same place as he was yesterday? Follow these quick tips for when your Elf on the Shelf doesn't move or someone touches your Elf on a Shelf.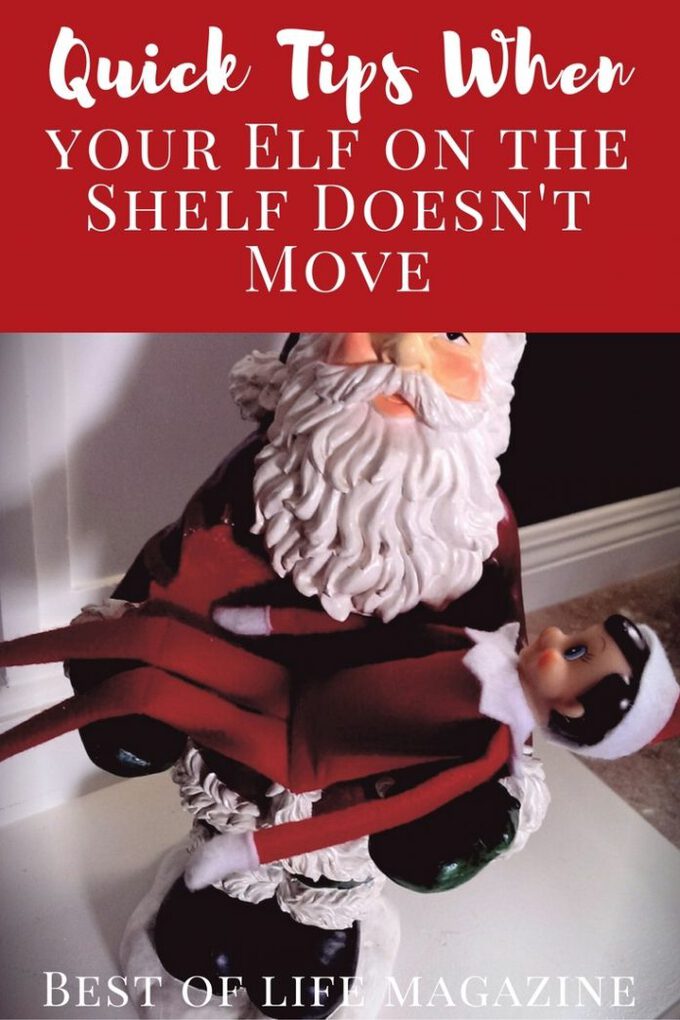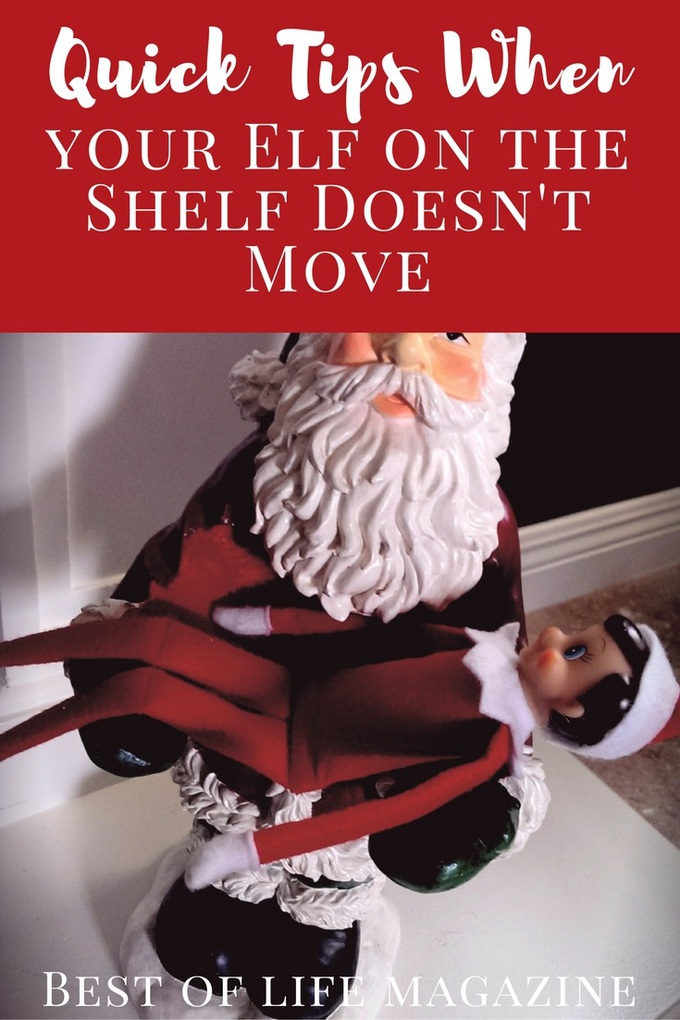 No matter how much we try, we all need these quick tips for when our Elf on the Shelf doesn't move or when someone touches the Elf on the Shelf!
Now this is where one of two things can happen because parenting mishaps never happen at the best times.
1. You have at least a half a cup of coffee in you and your face remains calm.
2. You didn't even get a sip and your eyes become as large as those of your children.
How could your Elf on the shelf not move? And most importantly, how will you as parents possibly explain to your children that your elf didn't move?
Calmly go through the following scenarios with your children to help everyone in your family figure out why your Elf on the Shelf didn't move.
Don't Touch
The number one rule our little elves give us is to never, ever touch them. Touching them takes away their magic and makes it hard, if not impossible, for them to return to the North Pole at night. After all, how can a wee little elf fly all the way back to the North Pole without his magic?
"Are you sure someone didn't touch him? Even the littlest touch could take away his magic. You know that even if someone in our family doesn't see you touch our elf, he still knows and it takes away his magic.
Oh goodness, I hope he gets his magic back. Let's be extra careful from this day on to NEVER ever touch our Elf on the Shelf."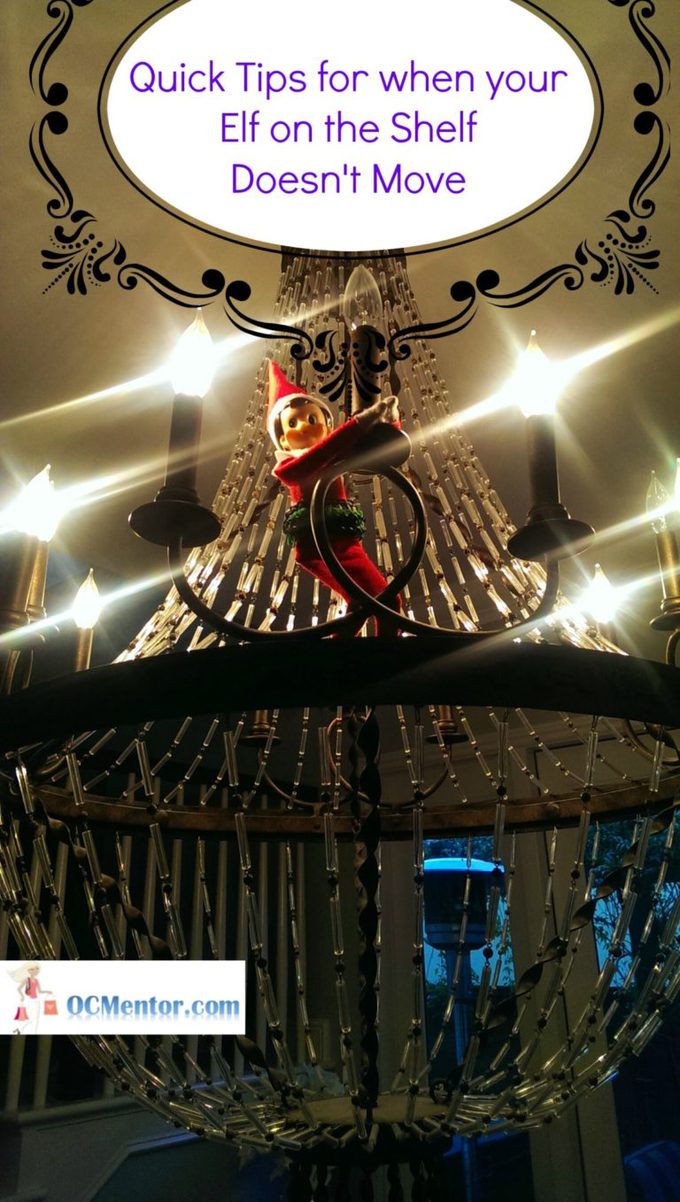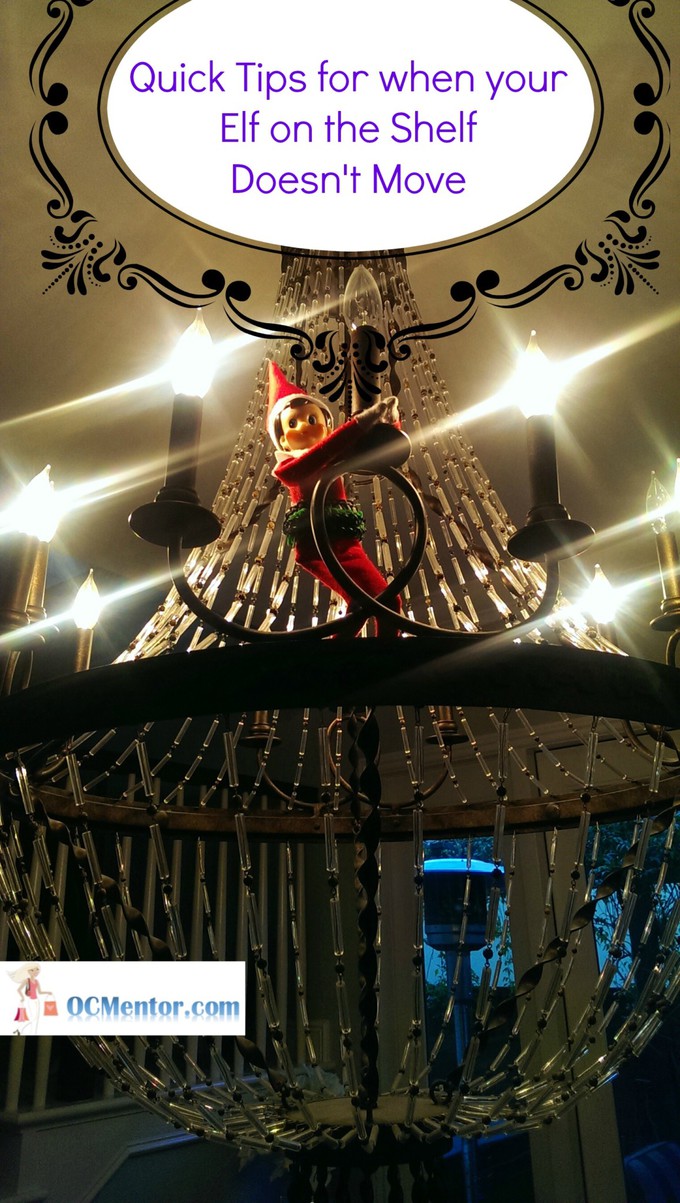 Just a Bit
"You can see from what this little elf does every day that he has a silly side. Are you sure that our Elf on the Shelf didn't move just a tiny bit? Maybe he is trying to mess with us and make us THINK he didn't go back. Did you check his hat?
What about his right arm? I remember his elbow being down just a little bit.
Or was it his left leg? Wasn't it different yesterday?
Don't let him get the best of us!! He is trying to be silly like he always his."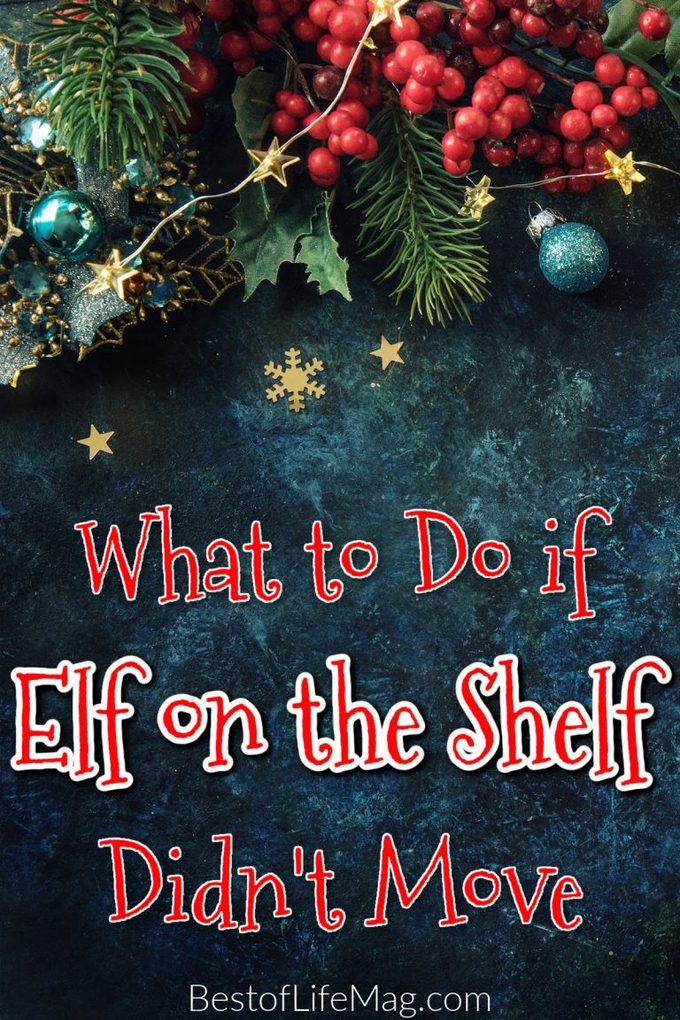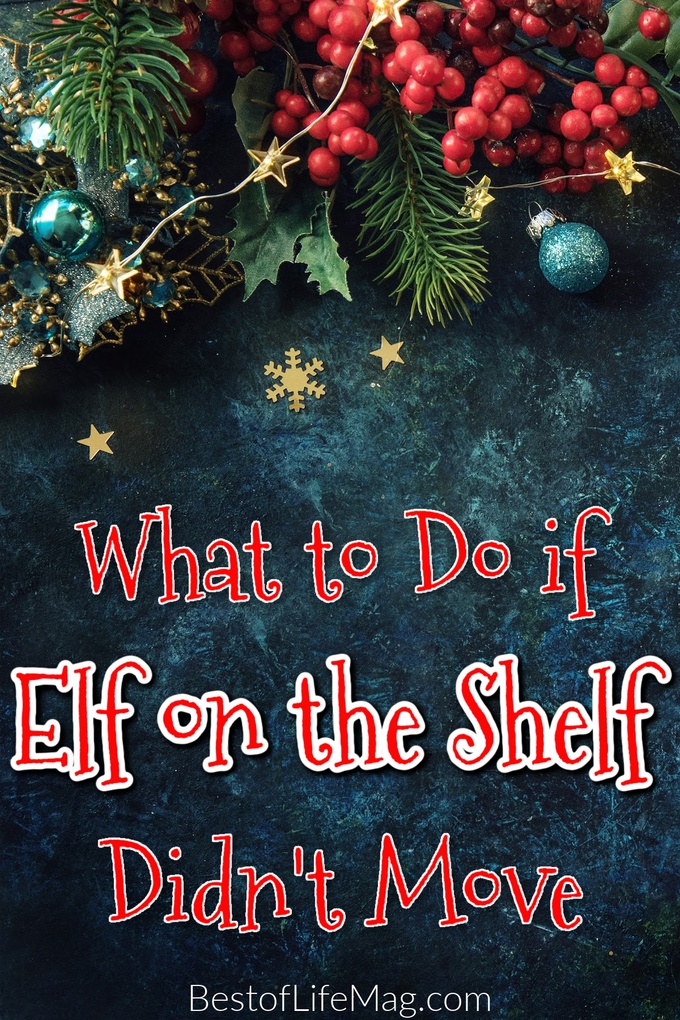 Quick Thinking

If your elf has some of these fun supplies you can add one or two to the scene or you can drop them on the floor, leave them somewhere else in the house or introduce an Elf Pet. These can all be done in a couple of seconds without any muss or fuss. This is a great option if you know you'll be strapped for time one day as well! Leave that little Elf in the same spot and just spice him/her up with a fun accessory! I have to say, the Merry Magical Elf Notes are a lifesaver in this situation. You can leave one somewhere else for the kids to find or just pull it out of thin air and solve the mystery! When your Elf on the Shelf didn't move or your Elf is touched, this is perfect!
Here are some great Elf accessories if you Need Them:
Elf on the Shelf Didn't Move It's a Trick
"Well that was fun, wasn't it? We went around this whole house looking for our Elf on the Shelf and here is he playing games on us."
Here is where you look right at your elf and tell him, "You silly thing making us look for you. You stayed in the same spot just to see what we would do. Tomorrow we will check here before we look anywhere else, won't we kids?"
And tomorrow they will, and I bet he will not be there. 🙂
Don't forget to check out all of the great Elf on the Shelf accessories and materials! There are so many fun and interactive elements that go along with Elf, they're so much fun to add to you Elf tradition!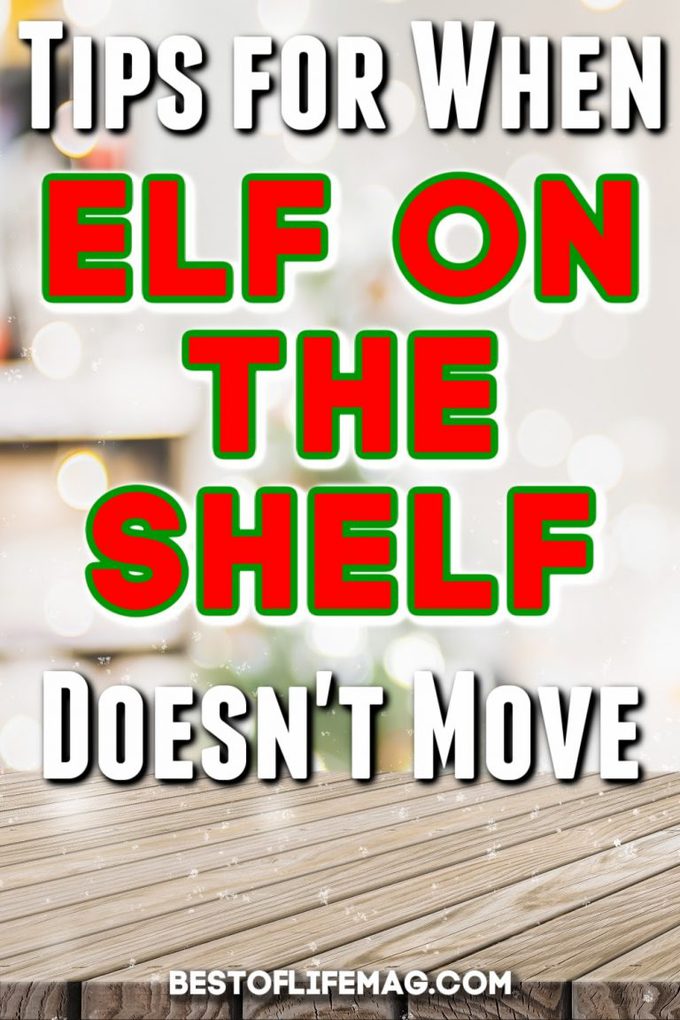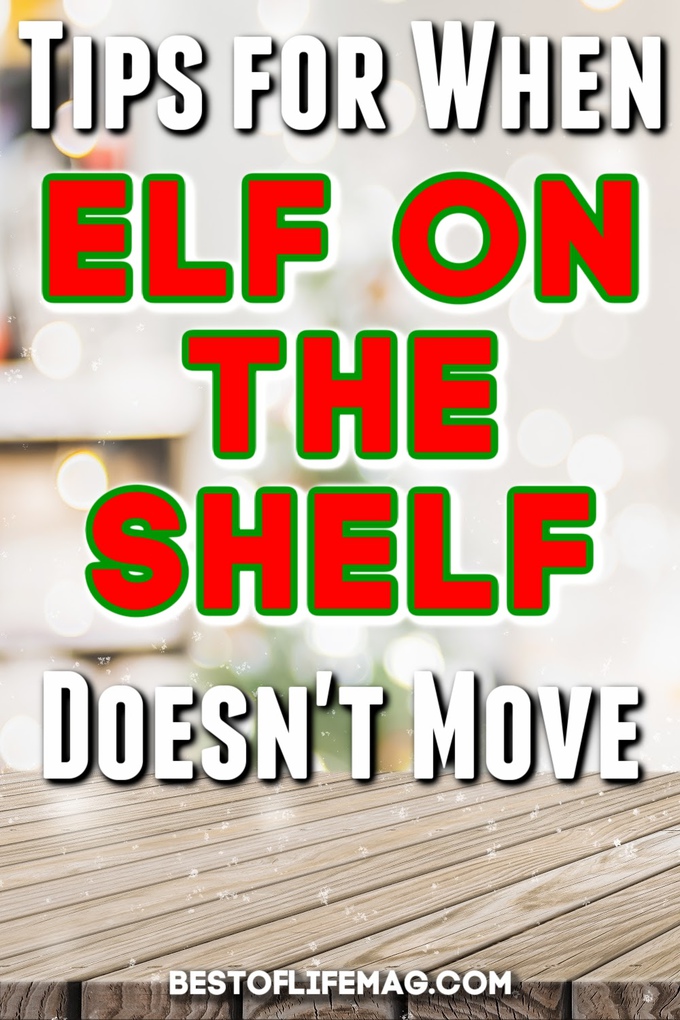 More Elf on the Shelf
Elf on the Shelf Introduction Letter Printable
60+ Elf on The Shelf Ideas on Pinterest
Elf on the Shelf Activities that Take Less than 5 Minutes
How to Say Goodbye to Elf on the Shelf | Ideas for Saying Goodbye
Crazy Easy Elf on The Shelf Ideas | Quick Elf Ideas
Save