This site contains affiliate links. Please read our Policies for information.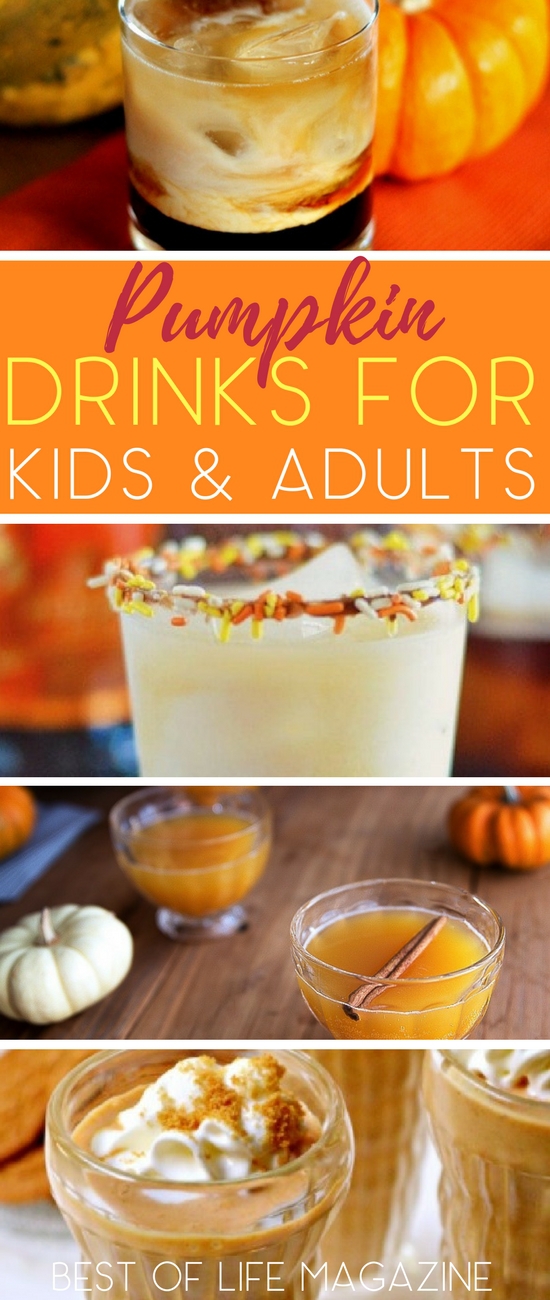 The changing of the seasons from summer to fall means just one thing = pumpkin drinks! What is better than celebrating fall by adding pumpkin to your favorite drinks from Pumpkin Spice Lattes to Gingersnap Pumpkin Milkshakes? Even better, make some yummy-tasting pumpkin recipes for your favorite adult beverages like Pumpkin Pie Martini or a Pumpkin Spice White Russian.

Pumpkin drinks are perfect to enjoy during the beautiful fall months and on Halloween with friends and family!
Looking to infuse some sunshine into these colder months? Get our popular summer cocktail recipes ebook for only $2.99! These drink recipes are perfect for any thirsty desire!
If you are making family friendly drinks this holiday season make it fun! You can use all of the same tools that you need for cocktails for virgin alternatives and the kids will love it! Keep a variety of glasses for margaritas, cocktails, mojitos, and of course some wine glasses on hand. I also like to keep some basic bar necessities stocked up like a shaker, muddler, cutting boards, knives, shot glasses, measuring tools, and a serving tray!
Whether you enjoy simple drinks or those robust with flavor, the drinks on this list will meet your needs. There are also pumpkin drinks for kids on the list making this the perfect go-to fall or Halloween party planning list! When you have tried all of these we have 25 more pumpkin drinks for kids. They all pair perfectly with our "You've Been Booed" printables for the ultimate Halloween fun!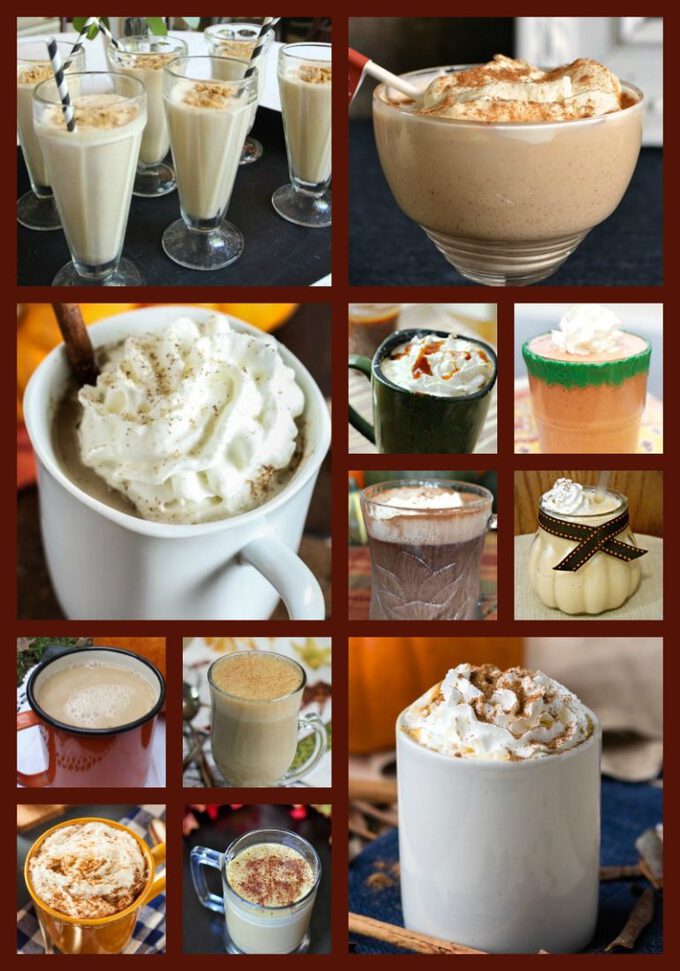 What are your favorite fall recipes? Do you have any pumpkin drinks you love? Make sure you've got all the essentials for making tasty drinks this fall!
Save
Save