This site contains affiliate links. Please read our Policies for information.
This is a sponsored conversation written by me on behalf of Protect Your Bubble. The opinions and text are all mine.
We travel a lot as a family and took our first international trip together this year for the Social Media on the Sand Conference at Beaches Turks and Caicos. But guess what? We did it all while making a huge travel mistake for a trip that took us this far and cost a lot of money.
We did it all without travel insurance.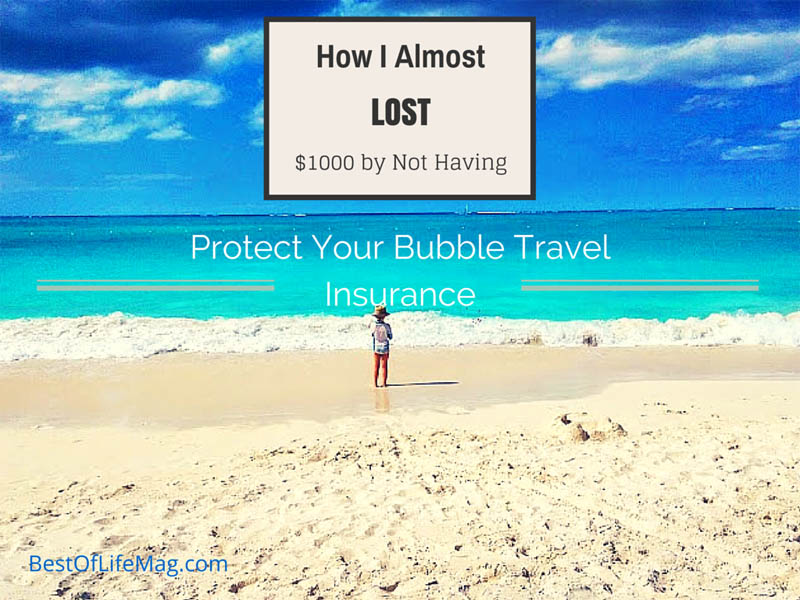 I will be honest and tell you it didn't even cross my mind to get travel insurance. There were countless other things to do and I guess it never made it's way onto the list.
Until…
American Airlines boarded our flight from Dallas to Miami 40 minutes early but then let us sit on the tarmac without a pilot for two hours.
Until…
the two hour ridiculous delay meant we were going to barely make our American Airlines flight from Miami to Providenciales.
The. Last. Flight. Of. The. Day.
I frantically signed up for in air WiFi and tweeted with American Airlines to let them know we were coming and that we would land ten minutes prior to our flight.
But we were coming and when a customer pays $780 per person for a family of four to fly with an airline, a little customer service goes a long way.
And then we landed in Miami.
And that's when travel insurance – or the lack thereof – quickly became a reality.
Because despite American Airlines engaging with me on social media AND knowing the delay was THEIR fault, our connecting flight left EARLY.
Yep. Early.
Two gates away, we ran and watched the plane pull away.
As suspected, the American Airlines gate agent could have cared less about the fact that we sat on a Dallas Ebola runway for 2.5 hours due to the simple fact that American Airlines did not staff their flights properly. So I hung my head and walked to the ticketing counter.
This travel delay had a potentially very costly impact for our family.
Our trip to Beaches was paid in full ahead of time and while we received some nights for free as part of the conference fee, we had extended our trip by four nights at $879 a night.
Missing our flight meant a minimum of $879 down the drains. American Airlines simply booked us a night at a local hotel and gave us meal vouchers to cover two meals for the family. Off we went to find basic toiletries and Miami t shirts to sleep in since our luggage needed to remain at the airport.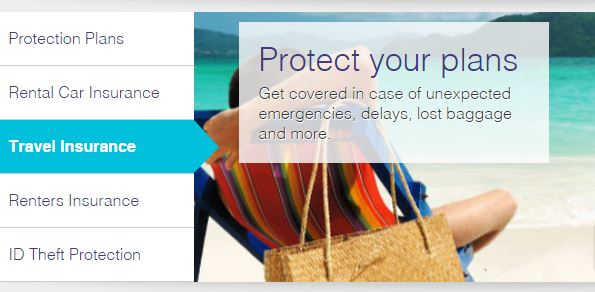 In the end, Beaches Resorts was beyond gracious to our family and after some time refunded the night we missed. But that really wasn't something they had to do – if I had simply purchased travel insurance from Protect Your Bubble when booking our flights, the situation would been so much easier.
Protect your Bubble offers insurance policies for just about every need you may have. Aside from our much needed Travel Insurance, Protect Your Bubble offers Protection Plans that cover your devices, Rental Car Insurance, as well as Renters Insurance and ID Theft Protection (terms and conditions may apply).
If I would have purchased Travel Insurance from Protect Your Bubble, we could have been covered for all of our travels or just this one trip. Our travel delay coverage would have been included and we would have had peace of mind during a truly frustrating situation. We also would have had emergency and concierge services, 24/7 medical services and overall coverage for any other travel interruptions we may have encountered. And I love that they make it easy to get in contact with them when I really needed them making it easier for ME to focus on my family and creating memories.
This was a big lesson learned for me – next time I am not leaving it to chance. I will be purchasing travel insurance for trips that are simply too expensive to gamble with.
Protect Your Bubble makes it easy to protect the things that matter most to you, with easy to use services, to personal care when you need it most. Visit ProtectYourBubble.com to learn more and protect what matters most to you!
This is a sponsored conversation written by me on behalf of Protect Your Bubble. The opinions and text are all mine.
Comments submitted may be displayed on other websites owned by the sponsoring brand.