This site contains affiliate links. Please read our Policies for information.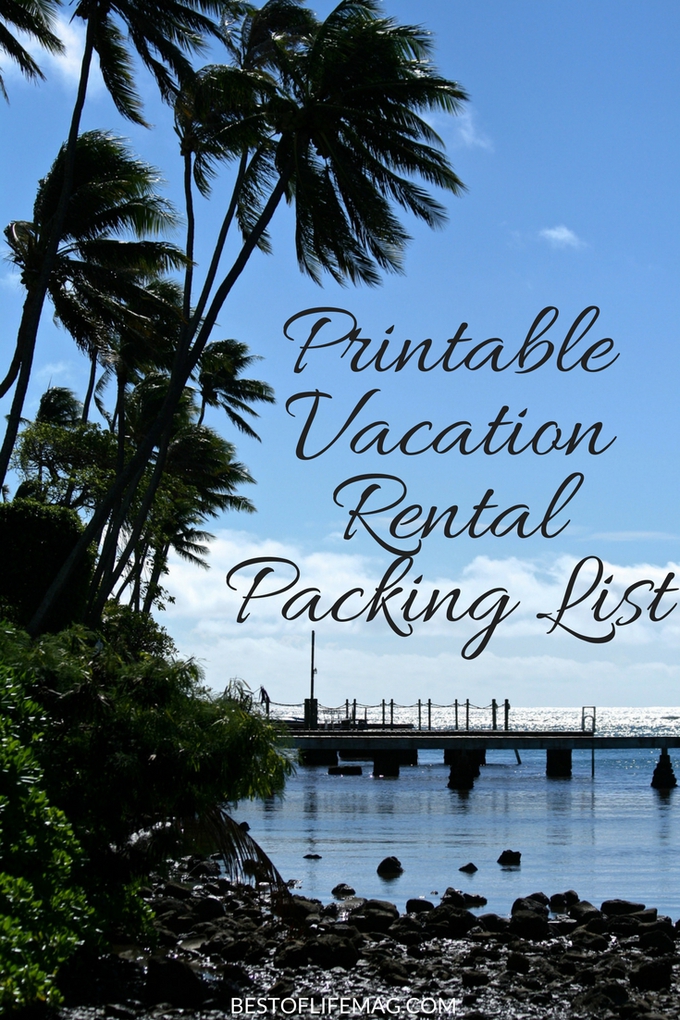 Summer is one of my favorite times of year; it offers our family a chance to deviate from our regular routine and focus on life and each other. It also happens to be the perfect time for longer vacations. That for us can include renting a home or condo for a longer period of time versus our usual few day trips. When we are taking a long trip I like to have a printable vacation rental packing list. It keeps me organized and on task when I'm packing for the whole family!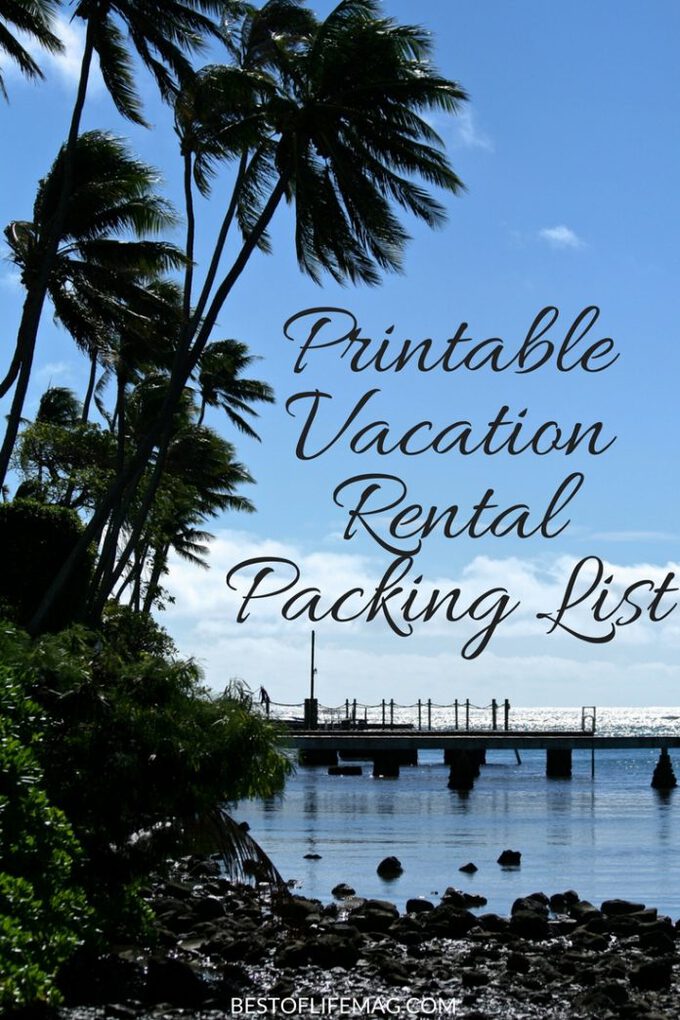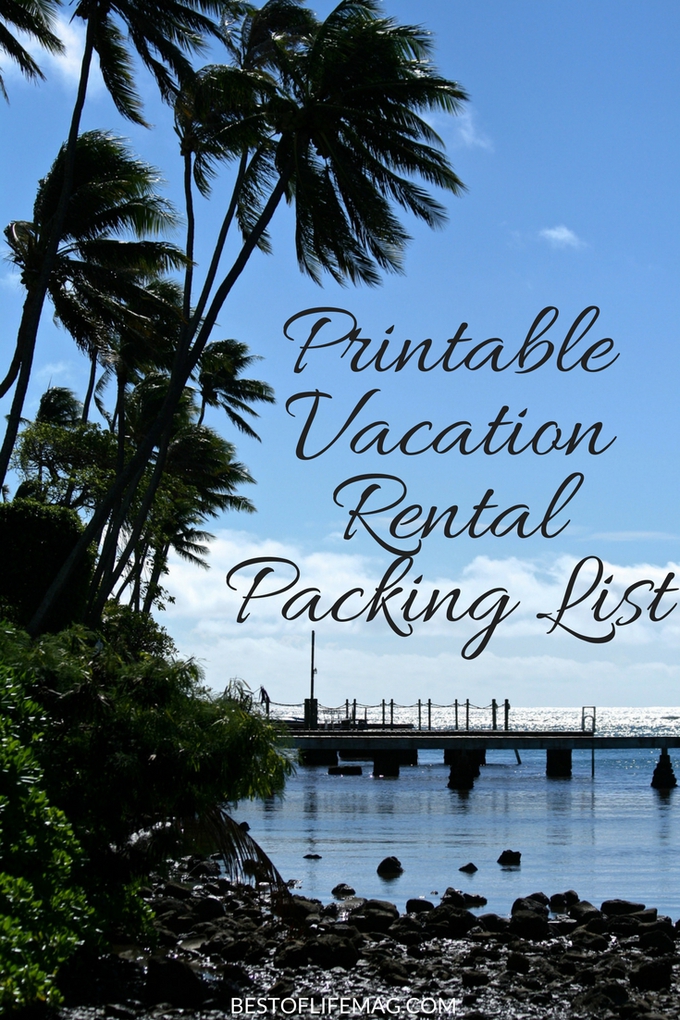 Along with this packing list I would recommend you find some favorite luggage, sunscreen, comfortable walking shoes, and of course you'll need the camera! Nowadays we will probably take the drone in order to film some great footage as well as some technology for fun on the go and entertainment during the car ride!
Don't leave anything behind with this printable vacation rental packing list – it's perfect for your trip and helps keep everything organized.
Some of our favorite memories have happened on our week-long vacations to Mission Beach in Southern California. We rented a house each summer and packed all of the comforts of home in our car to make for quite possibly the best vacations you could imagine.
All parents know that planning for vacations like this is essential because you can end up spending a lot of money at your destination on items that you forgot. I am an organizer at heart – I love lists, checklists, binders, rubrics, and just about everything that adds structure. Creating this vacation rental packing list helps us stay organized, gets the family involved in packing, and allows us to focus on what really matters when traveling. Making memories together.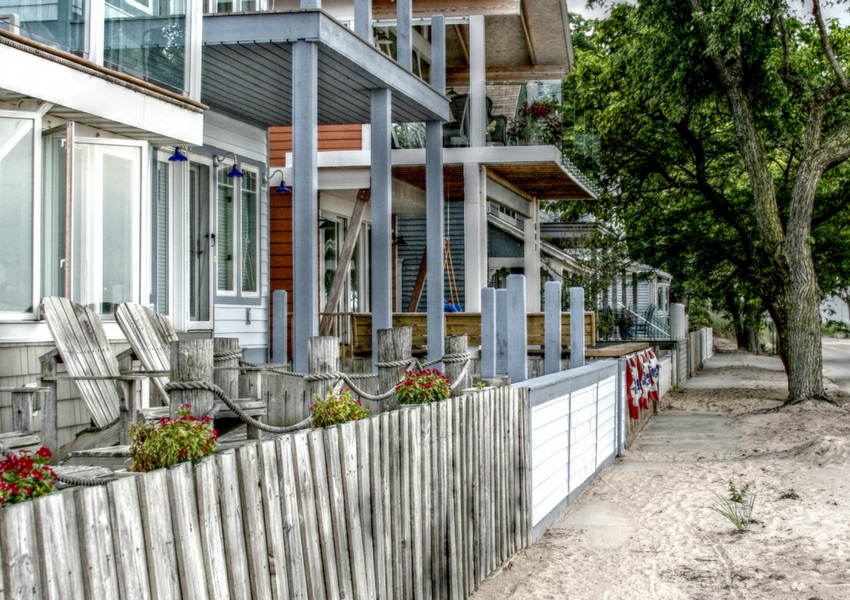 I figured I can't be the only person that loves packing lists so feel free to print this vacation rental packing list to save time! It includes everything…I mean it! It's got categories for everything you will need and want during a vacation rental stay. Assign everyone a category or even print one for each family member so they don't forget their own socks!
My printable vacation rental packing list can be easily accessed by clicking on the link!
If you have additions to make to the list or other suggestions, leave a comment below and I will be sure to add them!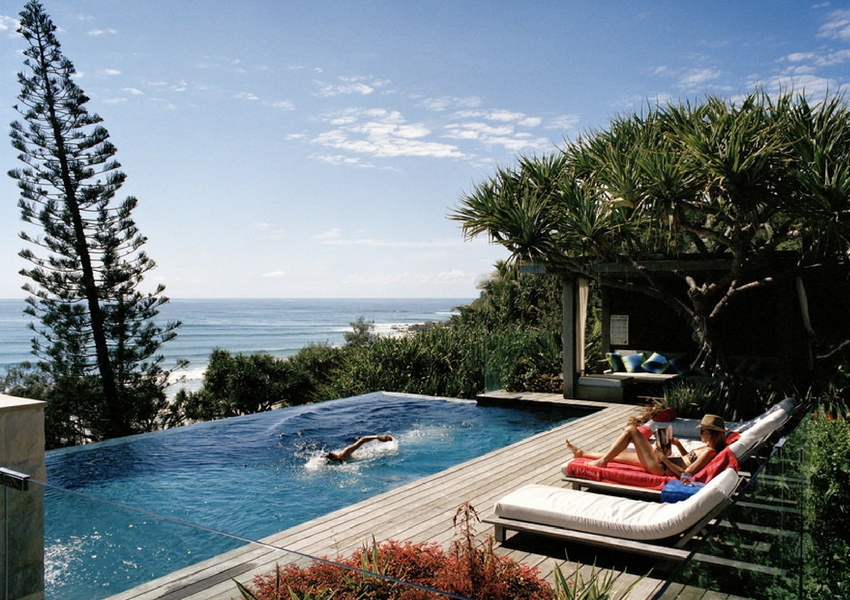 Have fun and safe travels!
Save