Rides at Universal Orlando: Your Must Do Rides at Universal

In Hollywood, there is a Universal theme park and the tagline once was, "Where the movies come to life." However, the movies really come to life at Universal Studios Orlando theme parks. There's so much to do, rides, shows, dining, and shopping. But when planning your trip to Orlando there are a few things that you must plan on doing and not skipping, the rides. The must do rides at Universal Orlando will fill your trip with laughter, excitement, and thrills.

If you only have a day or two to make the most of the eats and rides at Universal Orlando, these are your must do rides at Universal that can be done in one long day or two shorter days.
We took a trip to Universal Orlando as a family for the first time in years and stayed on property at Loews Sapphire Falls Resort. During our short, 2-day trip, we packed in as much fun as we could.
Ponchos helped us keep the fun going even when the rain came and went. That's one tip you must keep in mind, Florida weather is interesting, to say the least, but don't let the rain stop you. Get a poncho and make sure you get on all of the must-do rides at Universal Orlando in Florida at least once.
Must do Rides at Universal Orlando

Transformers: The Ride-3D
The Transformers ride is an immersive experience that puts you in the middle of the action. The ride is a motion simulation ride, like many of the other rides at Universal Orlando but its one of the best rides at Universal.

Harry Potter and the Escape from Gringotts
Another movie that comes to life at Universal Orlando is a little movie franchise called Harry Potter. Gringotts is a bank in the Harry Potter movies that is said to be impossible to break into but you're already in. Now, you just need to find the way out.

Hollywood Rip Ride Rockit
If you're in need of a break from the simulation rides at Universal, hop on Hollywood Rip Ride Rockit. This is literally the most insane roller coaster we have ever been on and is set to the music of your choice. The only problem is, can you hear the music over your screams of joy?
Race Through New York Starring Jimmy Fallon
Jimmy Fallon is a New York Icon so who better to help you get through those traffic-filled streets of the city? The Tonight Show is a fun time to watch on your couch, now experience it in Universal Orlando with a twist.

Despicable Me Minion Mayhem
As far as 3D rides go Minion Mayhem is filled with randomness that will keep you laughing as you hold on for life. You may just be in a laboratory but the Minions make it an unforgettable experience.
Must do Rides at Universal's Islands of Adventure

The Incredible Hulk Coaster
You won't like him when he's angry, you'll love him! The Incredible Hulk Coaster reaches speeds of 67 MPH and when done, you'll truly know what it means to go from 0 to 60 in a minute.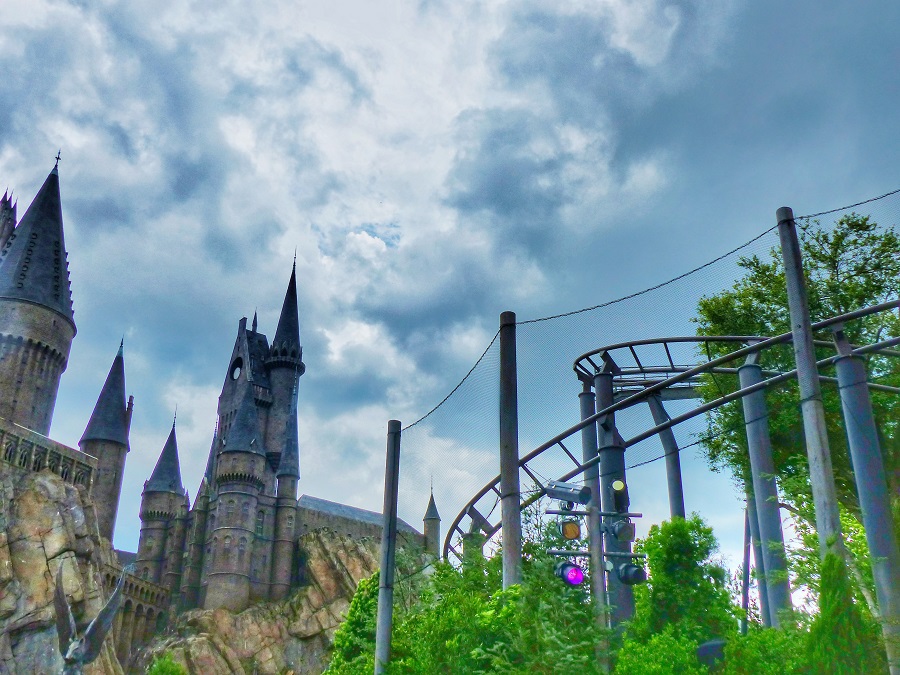 Harry Potter Dragon Challenge
Islands of Adventure is filled with coasters to help you get out of a simulation and into a thrilling experience. Your feet are dangling as you twist and turn on a dragon straight from the TriWizard Cup.
Doctor Doom's Fear Fall
Get ready to put your thrill-seeking to the test with a little help from Doctor Doom himself. The story goes, one of Marvel's most villainous villains, Doctor Doom has a new invention that feeds on your fear. Now, Doctor Doom must pull that fear right out of you by shooting you straight up 185 feet in the air and then dropping you.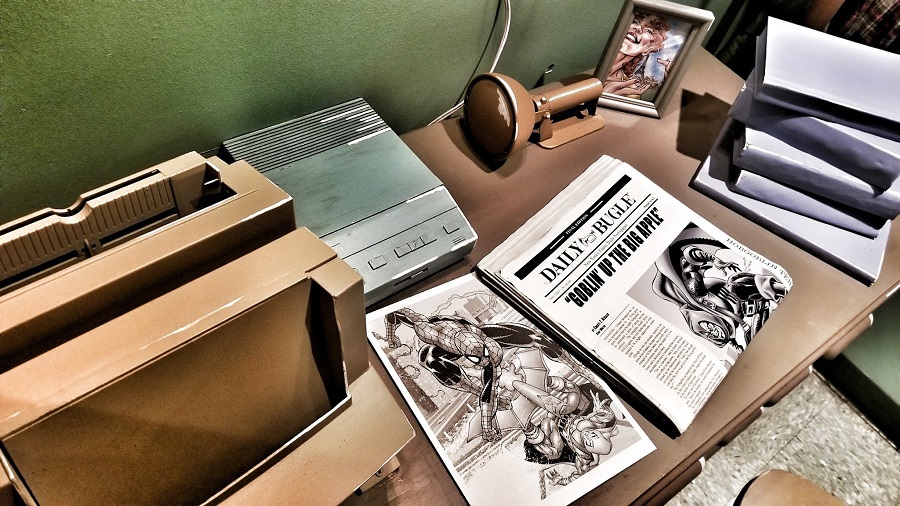 The Amazing Adventures of Spiderman
If you have any courage left after falling from 185 feet, Spiderman could use your help. This motion simulation ride puts you in the middle of a fight between Spiderman and the Sinister Syndicate.

Skull Island: Reign of Kong
You've seen Kong: Skull Island, now is your chance to visit the island on your own. The only problem is, Kong isn't the monster you need to fear it's something else. The newest addition to the Islands of Adventure is filled with amazing effects with quick lines and an attention to detail you won't soon forget.