This site contains affiliate links. Please read our Policies for information.
When we talk about Otterbox, we often discuss the cases that are made to protect our smartphones. But Otterbox doesn't just make cases, they also make coolers. Otterbox Venture Coolers are coolers that are designed with the same care and dedication Otterbox puts into their phone cases. There are a few things that make Otterbox coolers better than the rest.
OtterBox Venture coolers have many different features and the best features of each cooler may surprise you and make you want one today.
As far as coolers go, people thought there wasn't much innovation left. The idea of a cooler is relatively basic from afar. All we really need from a cooler is for it to keep our food and drinks cold while slowing down the melting process of the ice we put into it.
But Otterbox Venture coolers take things even further with more innovations than we may have thought possible.
If you're a fan of Otterbox phone cases or just in need of a cooler that really gets the job done, you may want to check out Otterbox Venture coolers.
OtterBox Venture Coolers | Weight
When was the last time you had a cooler filled with ice, drinks, and food and then tried to lift it? These coolers can get pretty heavy, especially if they are built to keep the ice in frozen form for as long as the top-end models do. But the Venture coolers are so much lighter.
Being able to fill the cooler with ice, food, and drinks, and then carry it, is a pretty interesting idea. But Otterbox made it happen.
The Venture 25 weighs only 16.79 pounds, the Venture 45 weighs 26.37 pounds and the Venture 65 weighs 32.95 pounds.
OtterBox Venture Coolers | How Cold Are They
Otterbox sells special ice packs that are designed to fit into the cooler. But, if you just put regular ice in the cooler, how long would it last? Well, Otterbox claims that the Venture 65 will keep ice solid for 16 days!
From there, the Venture 45 keeps ice in solid form for up to 14 days and the Venture 25 for 10 days. Imagine having a cooler with you that will keep everything nice and cold for up to 10 days.
That's 10 beach days, 10 camping days, 10 days of cold drinks and refrigerated foods, wherever you are.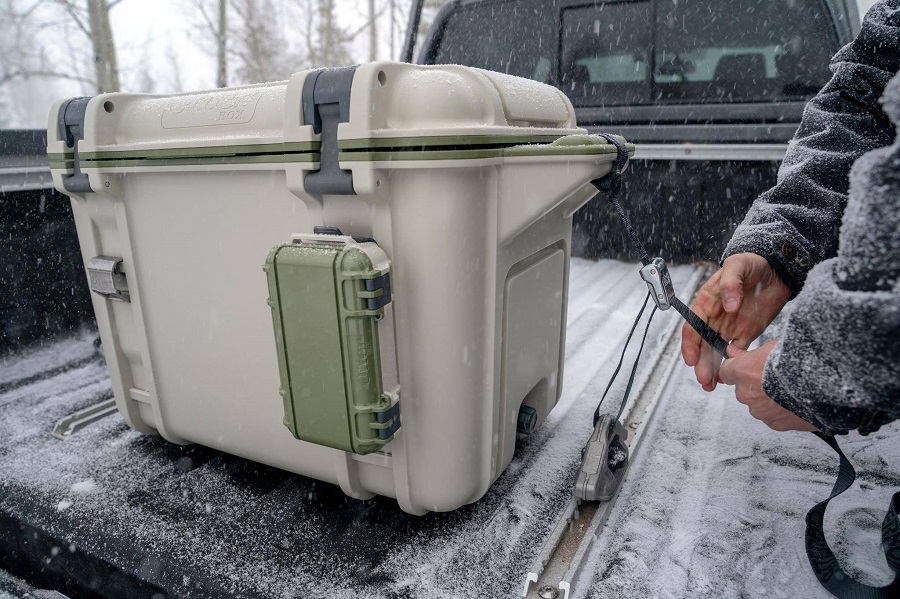 OtterBox Venture Coolers | Bear Resistant
While we can't test this ourselves in a safe way, Otterbox has tested it and even posted the video for everyone to see. Essentially, when designing the coolers, Otterbox wanted to make sure animals couldn't get into them.
Each design has been tested and proven that bears cannot get into these coolers. While that seems like a pointless claim, there are actually many people who bring coolers camping and keeping the contents from bears, raccoons, whatever is out there, is very important.
Thanks to these coolers, all you need to do is shut the cooler and lock it with the built-in locking mechanisms and you're good to go.
OtterBox Venture Coolers | Accessories Matter
Your average cooler comes with a lid and a handle, maybe some wheels if you went all out. But these Otterbox coolers have a number of other accessories that can be used or added to your cooler.
There are internal dividers that let you divide up meats or drinks for food safety, trays that lay on top of the inside, a waterproof box that clicks onto the outside for dry storage, and so much more. These are the Swiss army knives of coolers.
OtterBox Venture Coolers | Wheels
Speaking of wheels, the Venture Coolers come with all-terrain wheels! No more struggling to get your cooler to the blanket spot on the beach, or having to carry it with another person all the way to your campsite.
Instead, use these coolers with wheels that will power through sand, dirt, rocks, debris, whatever. Transporting your full and heavy cooler has never been easier than with wheels that were designed specifically for your cooler and the many different terrains coolers are often brought to.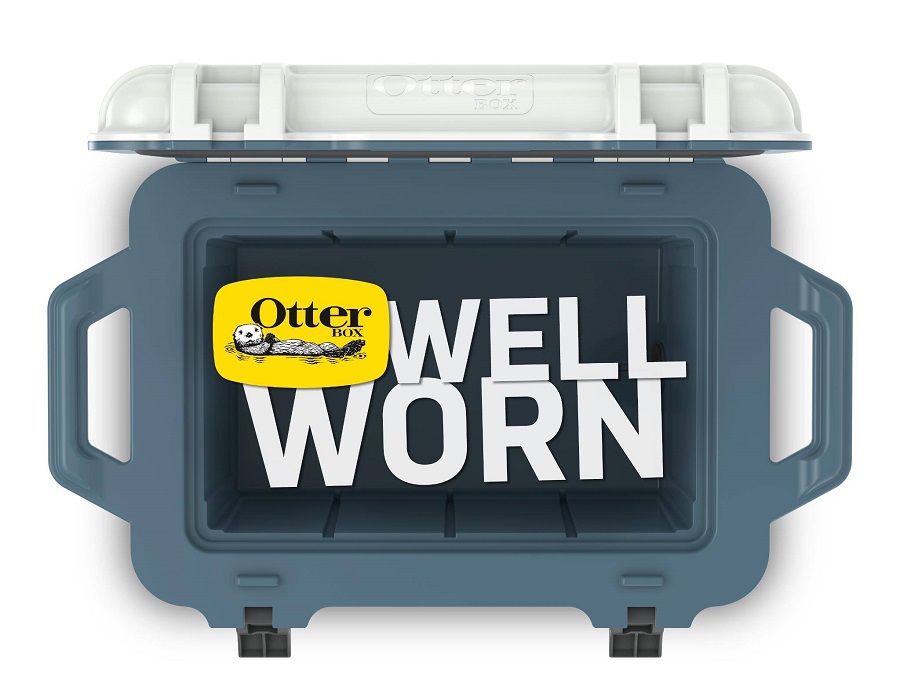 OtterBox Venture Coolers | Handles and Feet
There are rubberized feet on the bottom of these coolers that help keep the cooler in place after you've taken the wheels off. These feet come in handy since your cooler may not always be on flat, even ground.
The same care was put into the handles. The handles are durable and integrated into the cooler. That integration means the handles will not pull off and there are no ropes involved. Instead, the handle is built and added so that you can easily pull your cooler through just about any terrain, whether you're spending a day at the beach or camping out in the mountains..
OtterBox Venture Coolers | Interior Design
The interior design of these coolers reflects their purposes. First, there are storage grooves that allow you to store the table accessory inside the lid. There is also a slight slant to the inside bottom of the coolers. That slant makes draining the cooler so much easier.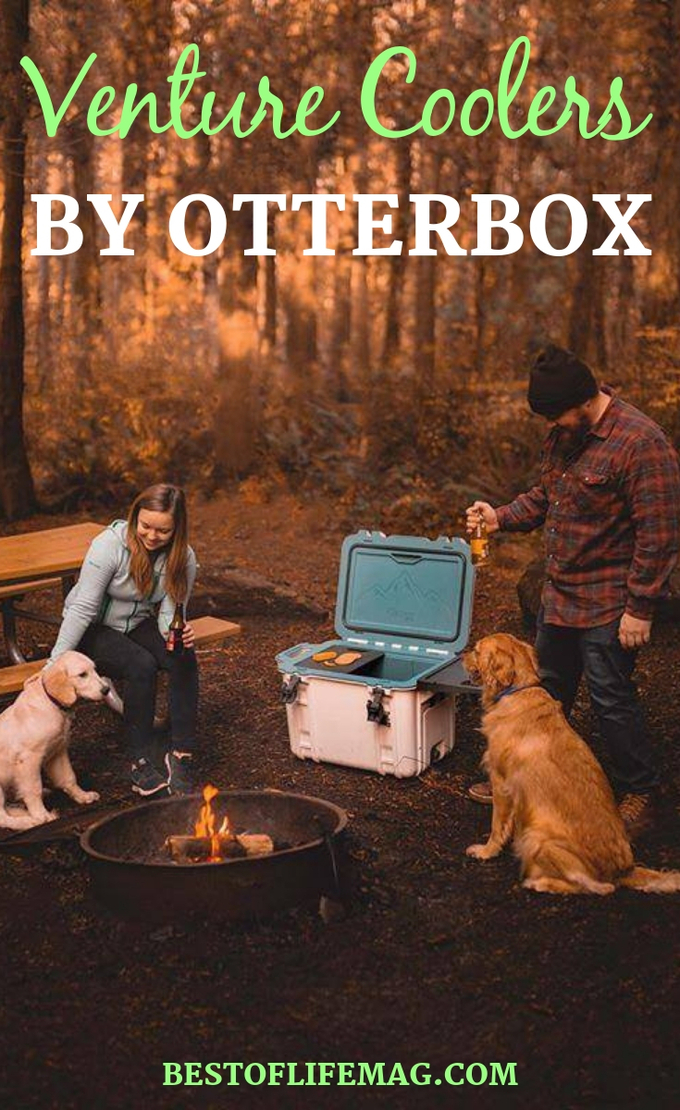 More OtterBox
Otterbox Pursuit vs Lifeproof: What's the Difference?
Otterbox Defender Pro vs Pursuit: What's the Difference?
Which Otterbox Case is Waterproof?
Otterbox Defender Pro Vs Defender: What's the Difference?