This site contains affiliate links. Please read our Policies for information.
Travel has been been a part of my life since I was a child which then became important to my husband and I as a couple. As parents to our two children, we wanted a travel tradition for our family; some choose a family cabin but we chose to make Disney's Aulani Resort our travel tradition.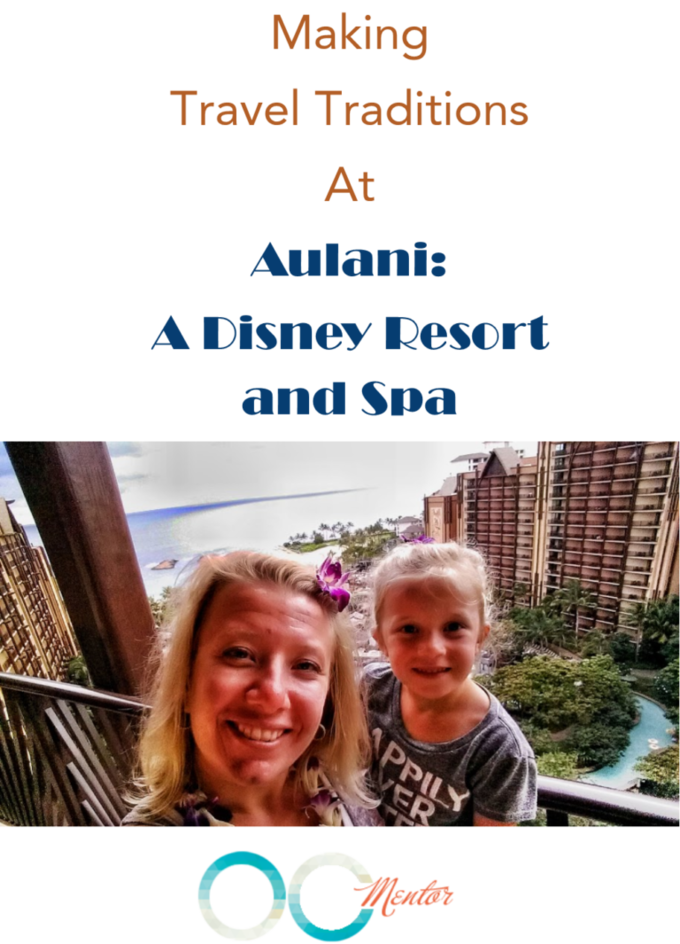 Making a solid travel tradition for us as a family unit means that regardless of how life gets, making family memories on vacation will always be a priority. We chose to become Disney Vacation Club members because we love the freedom that comes from not having bills, chores and everything else that is commonly associated with a second home or cabin. With our DVC we have fifty years of prepaid travel accommodations, which also helps reduce the actual annual budget for travel.
Our first trip to Aulani was a dream come true for our family. My husband and I honeymooned at the resort next to Aulani. Way back then, there was no Aulani – we just knew that we had to bring our children back to this magical corner of the island of Oahu. Our first trip to Aulani with our children was in 2012 and that was also the first time my husband and I had been back to the island. I will forever remember the moment when we pulled up to Disney's Aulani Resort and they greeted us with, "Welcome Home". It was the beginning of our family vacation life at Aulani.
Forming travel traditions as a family gives children a precious gift in life – magical times that can only be remembered at that travel destination. For our son, it's the calm of the lagoon at Aulani that he cherishes. The safe protected waters allow them to push their boundaries a bit and enjoy the serene waters. For our daughter, it's the evening swims in the lagoon in darkness because she knows she can feel safe in the ocean water within the lagoon.
With a touch of Disney, our children enjoy the traditions of Aulani on their own, with each other, and as a family. What are your family travel traditions?