Keto vs Paleo Diet: What's the Difference?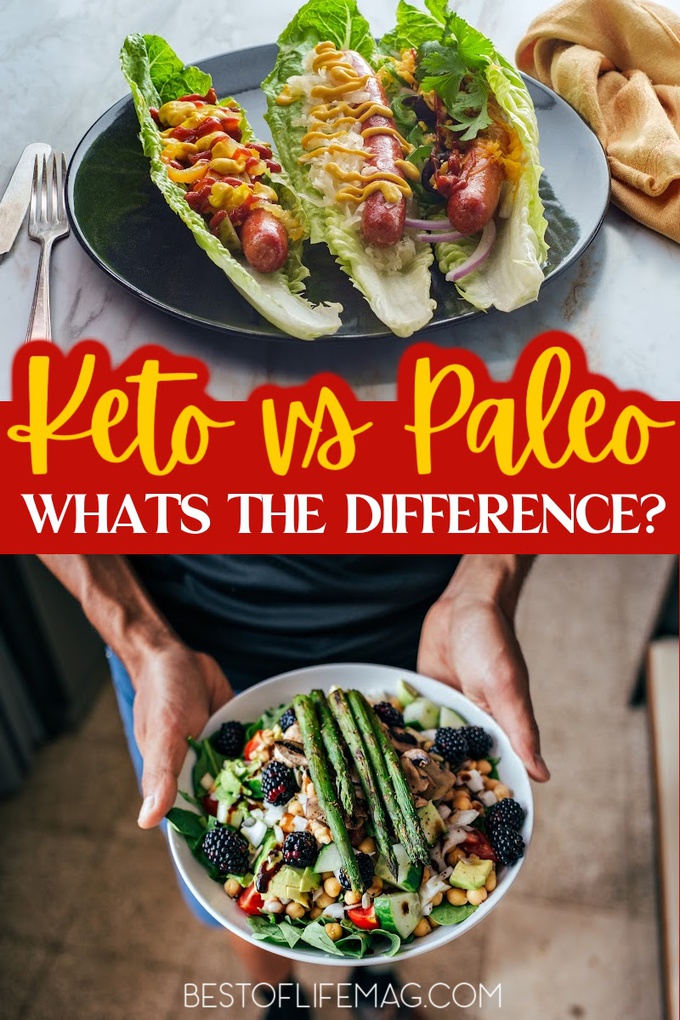 Both diets have many different success stories and proof that they both work. However, many people put keto vs paleo and want a clear winner, to know which is best. But comparing the paleo diet to keto diets isn't as easy as just comparing recipes.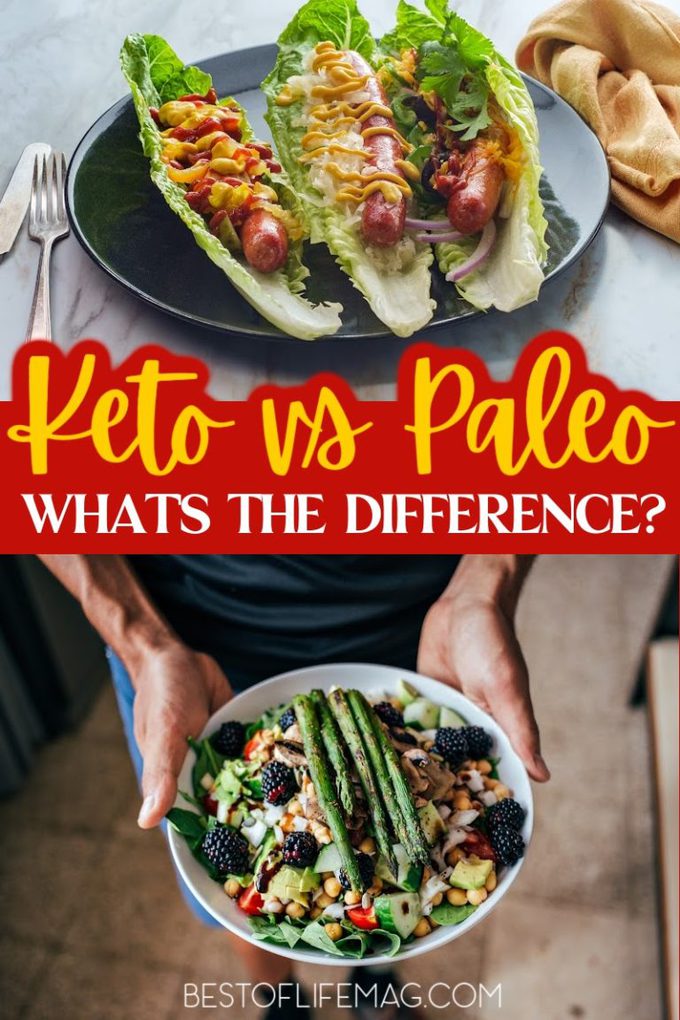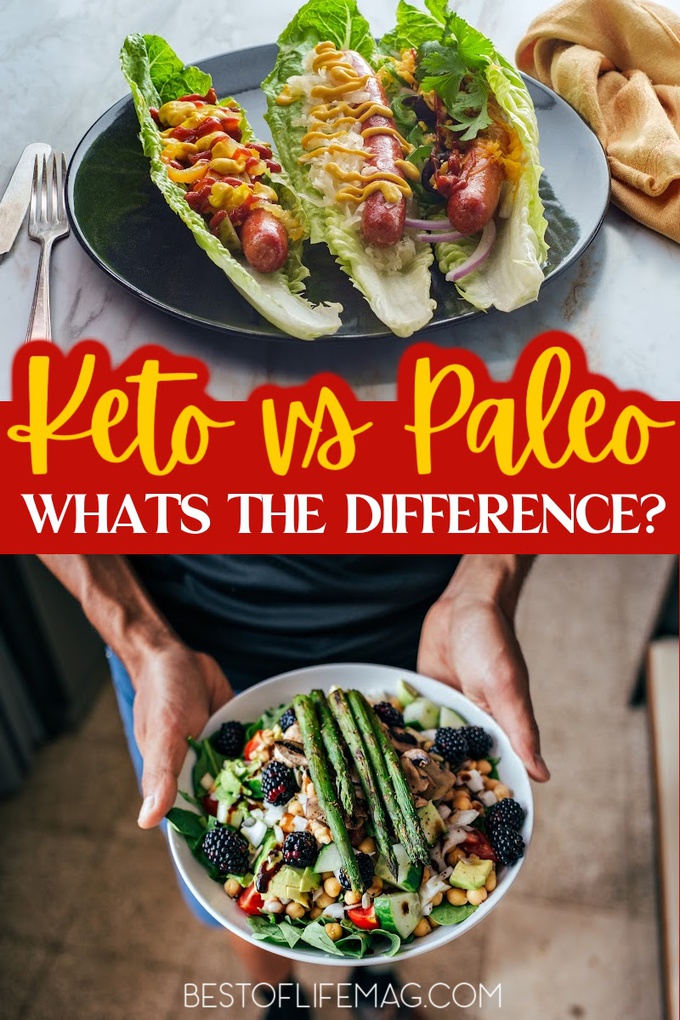 There are many different diets out there for people to choose from. Some of the most popular diets are the paleo diet and keto diet. Just what is the difference between a keto vs Paleo diet? Knowing the health benefits and diet differences between the two will help you determine which one is right for you.
Paleo and Keto diets are two of the most popular approaches to healthy eating these days. They sound impressive, but what exactly are they and can either one really help you meet your health goals? Before you commit to changing how you eat, take a look at each one in a little more detail so you understand keto vs paleo.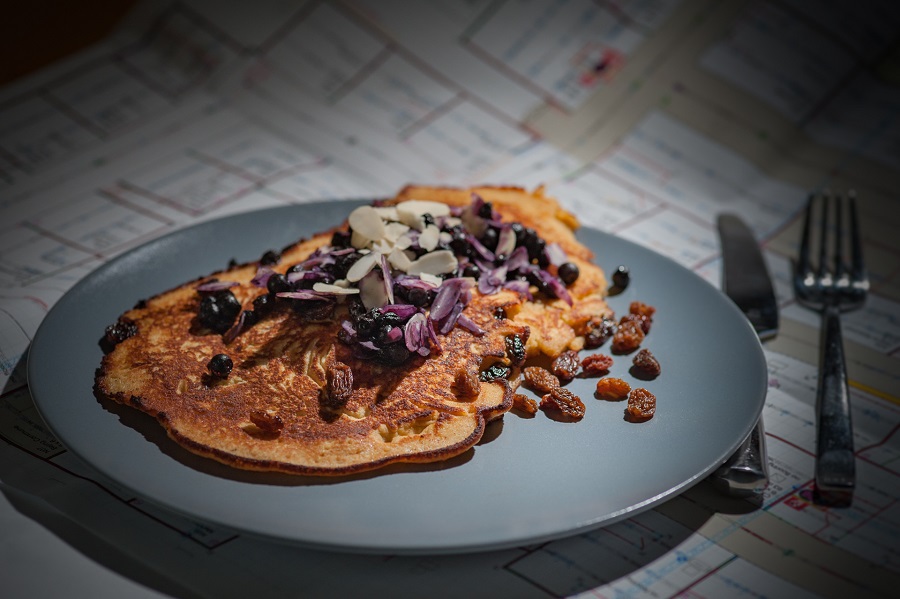 Keto Vs Paleo Diet | The Paleo Diet
The Paleo, or, Paleolithic diet, might sound easy to figure out. It is simply eating the way our "caveman" ancestors ate, right? Yes, there are similarities but this is not completely true and there are various ways this diet is interpreted.
Typically promoted as a way of improving overall health and not solely for the purpose of weight loss, there are many different ways to cater the Paleo diet to your individual health condition or concerns. From autoimmune conditions to cancer recovery, there is a Paleo plan to help you achieve optimal health.
The Paleo diet is truly a lifestyle diet. It's also been called Primal, Whole Food, or Grain-Free and its main goal is to completely eliminate foods that don't promote health in your body. Paleo is based on some basic nutritional principles.
Eat Only Whole Foods – Any food you eat should be in its natural form.
No Processed or Refined Food – This includes all grains, pasteurized dairy, and any artificial or refined sugars
Individualize – Everybody is different. Whether it is due to your ancestral heritage, medical conditions or other factors, some can tolerate dairy or the occasional grain and some cannot. Getting in tune with how your body reacts to different foods is the way to personalizing your Paleo plan and achieving better overall health.
Starting a Paleo diet means first getting the basics down and then determining how this whole-food lifestyle can help you feel your best.
Paleo YES
Animal Protein – Meat, Fish, Eggs. Ideally, these should all be grass or organic fed, wild-caught (for fish) and sustainably sourced.
Vegetables – As long as they are unprocessed, veggies are fair game.
Limited Fruit – Because of its sugar content, fruit should be considered a "sometimes" food.
Seeds and Nuts – Watch out how much of these because they pack on the calories and fat.
Fats and Oils – The best fats to use will be organic and cold-pressed. Corn and Canola oils are not on the list of best oils but you can use Olive oil, nut oils, avocado oil, coconut oils, and even ghee and bacon fat!
Paleo NO
Whole and Refined Grains – Basically just get rid of grains. Wheat, barley, rye, oats, and yes, even corn and rice. Any product that refines and uses grains is off-limits too.
Dairy Products – Only grass-fed whole dairy products like ghee can be used.
Legumes – Legumes are beans, lentils, and peas as well as some nuts. Sorry peanut butter lovers, peanuts are a legume and therefore off-limits.
Sweeteners – There is a shortlist of preferred sweeteners that although natural, should be used in moderation. For the most part, sweeteners are not Paleo.
Minimal caffeine and alcohol intake – This might be the hardest to swallow for some! Paleo guidelines are not an absolute NO on your morning coffee or evening cocktail but they should be minimized. Alcohol should be a gluten-free choice.

Keto Vs Paleo | Keto Diets
The Ketogenic diet, or Keto diet, in many ways is similar to following a Paleo lifestyle. The main difference is the intended result. Although the ketogenic diet became popular as a therapy for epilepsy in the 1920s and 30s. It is now most widely used as a means of fat-loss or weight maintenance rather than a customized approach to wellness.
The Ketogenic diet restricts carb intake until the body enters Ketosis which is a natural metabolic state the body enters when food intake is low, like during a fast. The body then will turn to fat as its main fuel source. The principle is that the more restrictive you are with your carbs, the quicker you will achieve Ketosis.
Keto allows for no refined carbs of any kind which means none of the usual suspects (wheat, bread, pasta, cereals) and no starch (potatoes, beans, legumes). Fruit, with the exception of avocado and certain berries in small amounts, is also a no-no because it is sugar.
However, Peanut lovers delight! Peanuts are allowed in the Keto diet. However, peanut butter should be natural, with no sugar added.
Keto NO
Grains – No grains at all. Just like Paleo.
Sugar and Sweeteners – Keto does not allow for sweeteners like honey, agave, maple syrup, etc. This will be processed in the body as sugar which interrupts Ketosis.
Fruit – With some exceptions, like avocado, fruit is considered sugar.
Tubers – All starches should be minimized.
Legumes – Beans are off-limits.
Keto YES
Meats, Fish, and Eggs
Leafy Greens
Vegetables
High Fat Dairy – Hard cheeses, high fat cream, butter, etc. are allowed on Keto.
Nuts and seeds – Keto includes peanuts, almonds, sunflower seeds, etc
Avocado and Berries – These should be consumed in limited amounts.
Low or No Carb Sweeteners – Sweeteners like Stevia which are natural and no-carb are allowed in small amounts.
Fats – Coconut oil, high-fat no-sugar salad dressing, and saturated fats are allowed but as in Paleo plans, no corn or vegetable oils.
Keto vs paleo diets, which diet you choose will probably depend upon your personal goals. If you desire efficient fat loss and a slightly less restrictive plan, then Keto may be the way to go. However, if you want to maintain overall weight loss or you have special medical conditions to address then a lifestyle change like the Paleo diet would be your choice.
With some planning and commitment, either plan can help you energize and feel your best.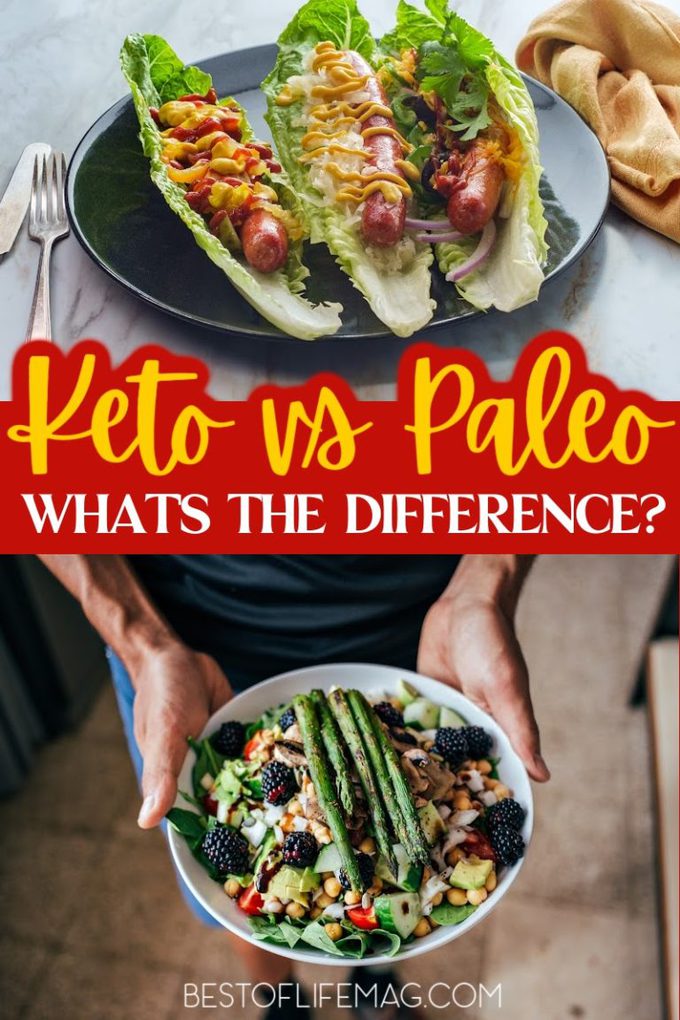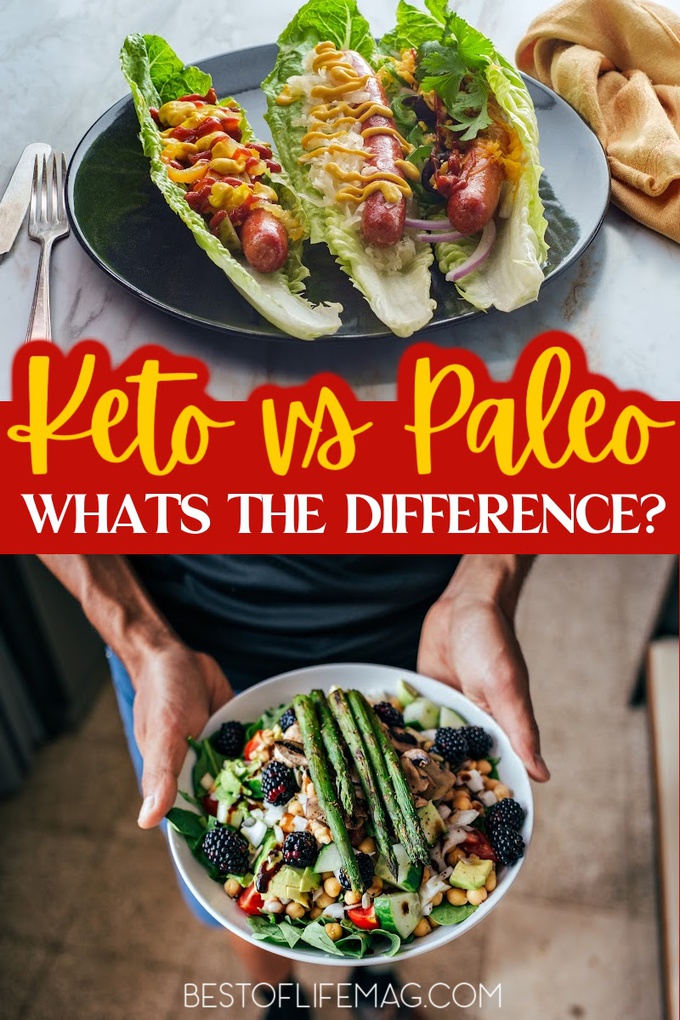 More Keto and Paleo
Ketogenic Diet Plan Shopping Lists | Knowing the difference between diets is one thing, shopping for a specific one is an entirely different story.
How to Get your Body in Ketosis | Optimal Ketosis Tips | Keto diets have one goal, to get your body into ketosis which uses stored fat for energy instead of new carbs you take in through eating.
Ketogenic Diet Recipes for Breakfast | Start each day off right with the help of breakfast recipes that are low carb.
Low Carb Keto Crockpot Recipes for Lunch | Then, move on to lunch with some low-carb recipes that will keep you in ketosis.
Easy Keto Dessert Recipes to Diet Happily | You can even eat desserts, so long as they fit into the low-carb diet plan.