This site contains affiliate links. Please read our Policies for information.
Do you find yourself wondering how to sleep better at night?  Are you kicking off the blankets at night while your loved one is freezing only to wake to a mess of blankets in the morning and someone complaining that they didn't sleep well because they were too cold or hot?
You are certainly not alone; couples have very different temperature needs at night and as the years pass I am even more aware of that. We have been using a new blanket for sleeping at night that has transformed our sleep. Keep the Peace bedding is a unique product that brings harmony back to the bedroom with a design that offers two different blankets that meet each person's personal needs.
Struggle with sleeping well at night?  Learn how to sleep better with the best blanket to maintain the perfect temperature for you AND your loved one.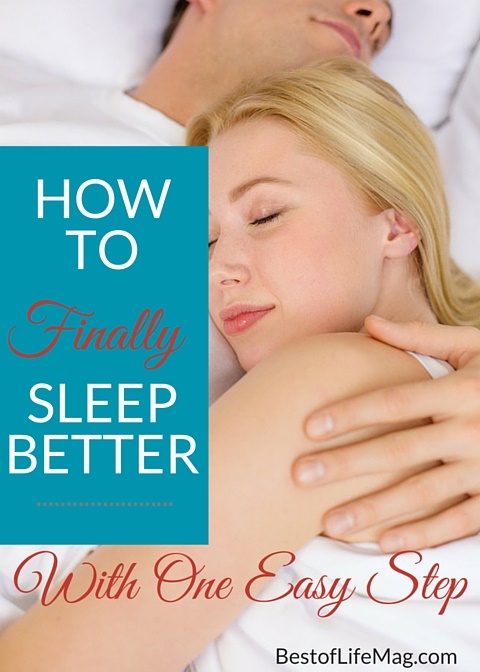 Design
I was intrigued from the start about the design of Keep the Peace Bedding. After all, most couples have different sleep preferences and heat requirements. Each Keep the Peace blanket is made of two individual blankets based on each sleeper's personal needs allowing both to truly sleep better but still sleep together.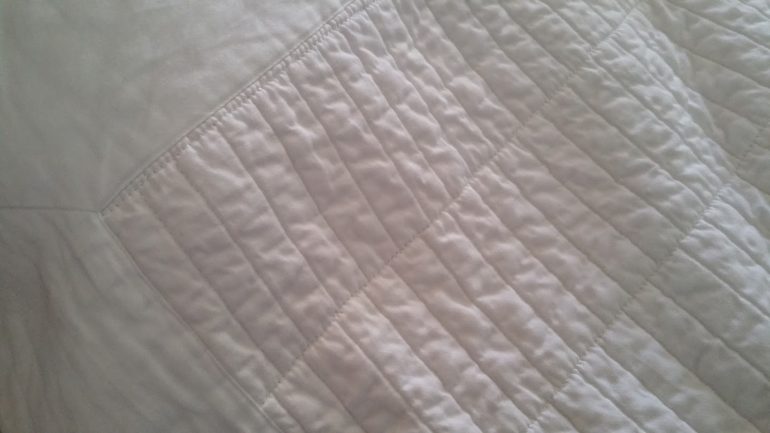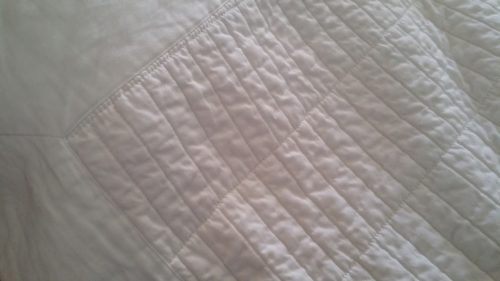 From the moment we touched the fabric we could tell that it was supreme quality. The two blankets are joined together in the middle by a very high quality and well-constructed zipper. Each side of the blanket is beautifully finished with stitching and edging so it truly can be treated like a single blanket. Both my husband and I are very impressed with the quality of the fabrics and construction.
The queen size blanket fits our bed well and leaves ample fabric to hang over each side of the bed. The blanket itself is not long enough to tuck under the foot of the mattress though; this would be a nice improvement because it reduces the chances of covers getting pulled to one side of the bed.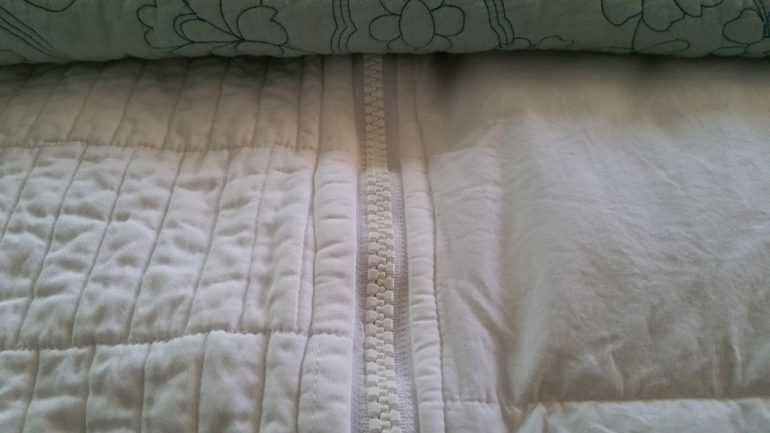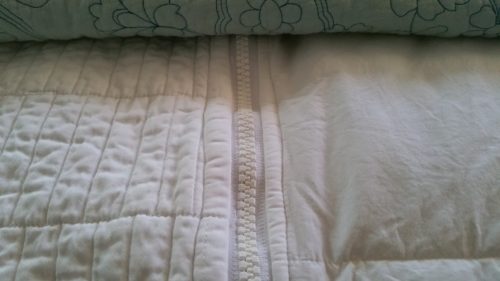 Bedding Options
Keep the Peace Bedding comes in a variety of options that provide not only different levels of warmth but also different fabrics and weighted fabrics to truly meet the needs of each sleeper. The luxurious material options include: lightweight goose down, lightweight synthetic down, cotton matelasse, and bamboo matelasse.  The fabrics are all white so we simply put our normal bedding over our Keep the Peace blanket during the day so our room looks polished and in line with our upscale décor. At night we pull back our top blanket and sleep with our Keep the Peace bedding and a sheet.  I would also recommend unzipping the blankets just a bit so you do not jiggle the zipper as often; it would be nice if the zipper had a little sleeve it could tuck in to minimize the noise but the numerous benefits of the Keep the Peace blanket far outweigh this one thing,
It is the perfect solution for what has been a long standing sleep issue for both of us.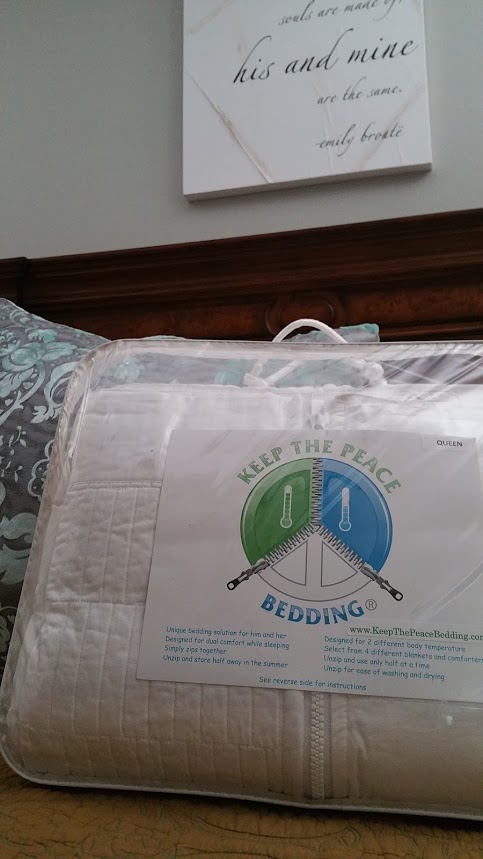 Comfort and Temperature Control
My husband is typically cold and I am way warmer than he is at night (Thank you 40's!). With Keep the Peace Bedding, my husband and I are each experiencing a much improved quality of sleep because we are both finally able to relax at our own temperature comfort level.  Because Keep the Peace Bedding is designed to properly meet the needs of two different body temperatures, we are falling asleep faster, able to sleep comfortably at night and wake feeling rested because we weren't too hot or cold.
And as busy working adults who are also parents, we greatly appreciate the increased energy we feel each day after having a true good night's sleep.
Plus, Keep the Peace Bedding is "Made in the USA", which always makes me happy as a consumer. For the month of October, shoppers who use the code "bcawareness" will get 10% off their order. That 10% will then be donated to the Scripps Polster Breast Cancer Care Center which is where Renae, the founder, was treated, so it has a special place in her heart.
Save