This site contains affiliate links. Please read our Policies for information.
Carthay Circle Restaurant at Disney's California Adventure opened June 15, 2012 and has been a consistent favorite for our family since then when visiting Disneyland Resort. From the moment you enter Carthay Circle Restaurant, you feel a sense of quality and attention to detail as you enjoy the historical charm.
Our Dining Guide to Carthay Cirle will hopefully show you how much their is to enjoy in this special restaurant.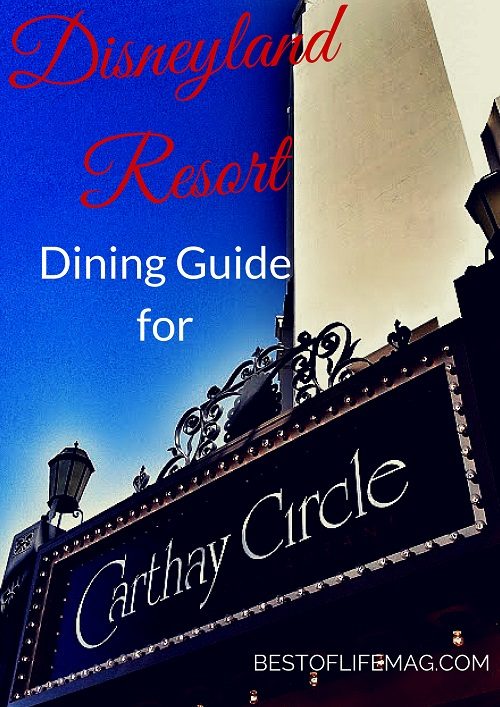 Once you register your party, you will either be seated or wait for your table. The waiting area is spacious and allows you to relax and talk with your party.
The upscale charm of the Carthay Circle Restaurant bar is quite amazing and many times we will grab a bite to eat right there. You can enjoy very filling appetizers, along with cocktails, and children are offered the chance to order from the kids menu. The bar is also nice when you are with children because everyone can disconnect. If you have little children, I recommend sitting just outside the bar because the tables allow you to spread out and your kids can make more noise without disturbing anyone.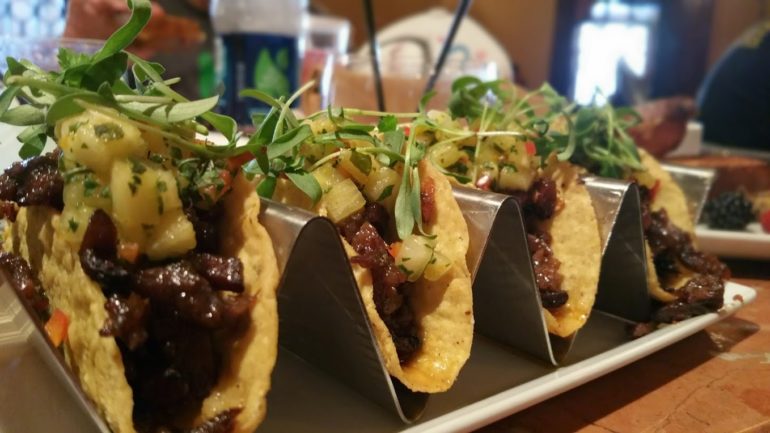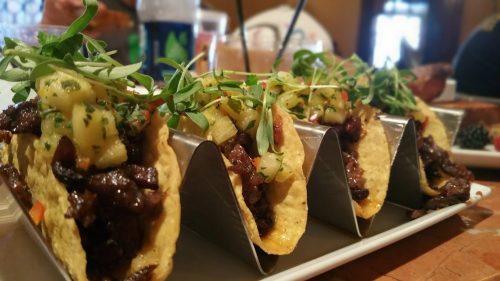 If you want to dine in the main restaurant, you simply put your name on a list and wait for a table. Reservations certainly help if you know you will dine here or are traveling with friends like we once did. After a morning of full on activity and fun with six children in our party, it felt delightful to be taken care of so well by the cast members.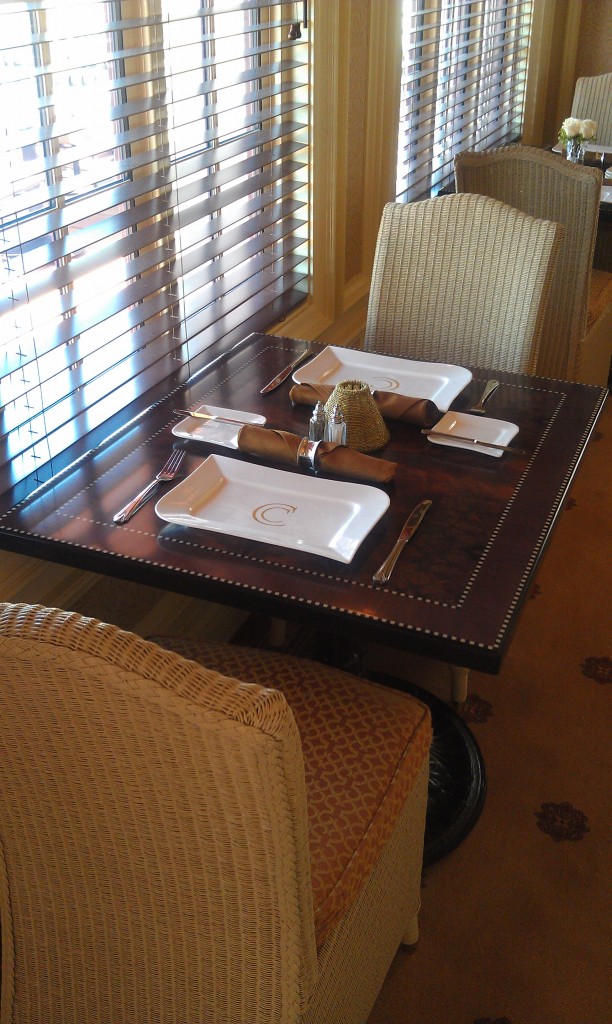 Here is a photo of a small table for two; guests at Carthay Circle Restaurant are surrounded by quality and a luxurious feel. Honestly, the fact that we could walk into this restaurant in our normal park attire and be surrounded by this for such a minimal cost was a true 'high' for everyone in our party. The finishings at Carthay Circle Restaurant are classic and surround children and adults with the history and charm of Disney.
Regardless if you are dining as an adult only party or with children, the menu choices are really wonderful at Carthay Circle. It's a great way to rest up, recharge in the shade and enjoy a good meal that will keep everyone full when you return to the park and entertainment. The Carthay Circle Restaurant dessert menu is tempting each and every time we visit.
When you finish dining, I recommend you take a few minutes to take in the scenery on the balcony. We dined upstairs right inside the balcony door. It was ideal because the children were able to watch a parade from the balcony and get a view they have never had before.
We paid for our day at Disneyland on our own. This post is not sponsored in any way. We just love Disney and sharing our experiences with you…and hope you enjoy it as well.