This site contains affiliate links. Please read our Policies for information.
Winter is here. Depending on where you live your bike season may change. For those of us in the snow zones we may move indoors to a trainer set up. Others of us will switch from road bikes to fat bikes and hit the winter trails. If you live in a more temperate climate your biking may continue as is. Regardless of where or how you ride, the ride shall continue for there is no such thing as a bad day to ride with the best cycle gear by our side.
Wondering what cycle gear to buy your biker this holiday season? Here are some gift ideas that all cyclists need.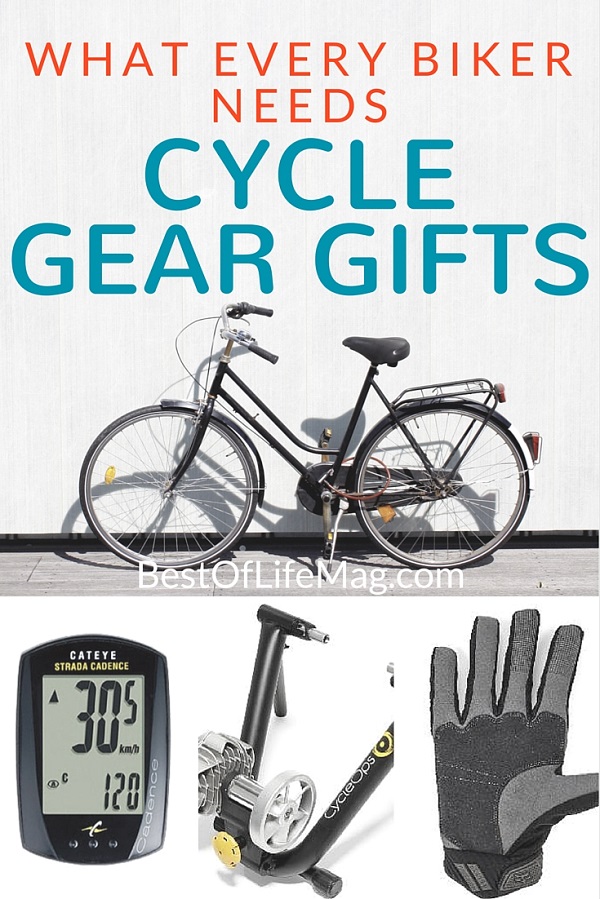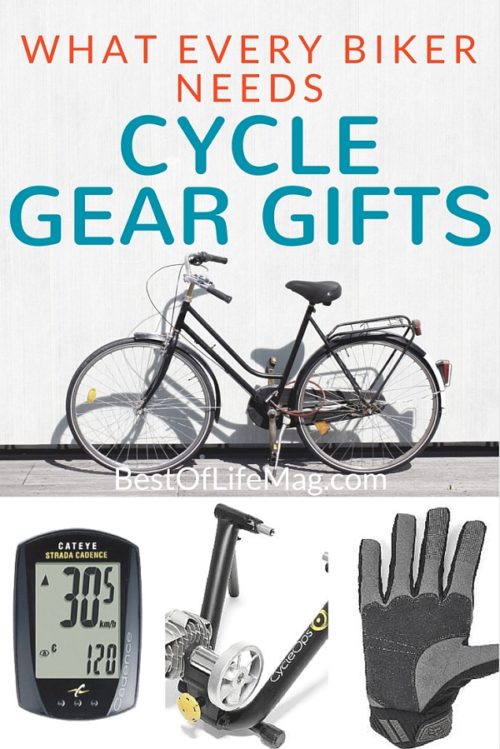 These items are part of my overall equipment kit. I own and use these, unless noted. In all cases these are my opinions, I have not received any compensation for writing this or using these items. These products work for me and my preferences. Whether you choose these specific items for your rider isn't important. What is important is knowing there are several other styles, brands and price points to choose from and that you get what works for you.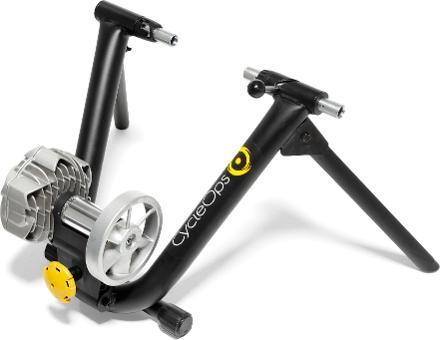 CycleOps Fluid2 Trainer: Bring your bike indoors and enjoy a quiet ride while keeping your legs and lungs in riding shape over the snowy months. The Fluid2 requires no additional wires or connections, tension is adjusted through your normal shifting. The Fluid2 is a quitter ride than traditional, less expensive, magnetic trainers. Price range: $230-300. Pairs nicely with the CycleOps Climbing Riser to offer some vertical work as well.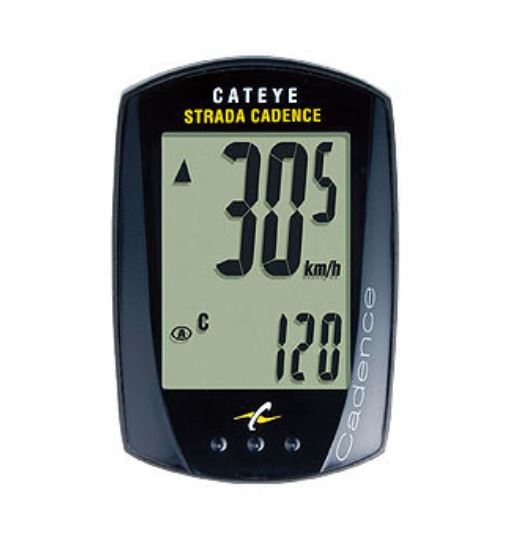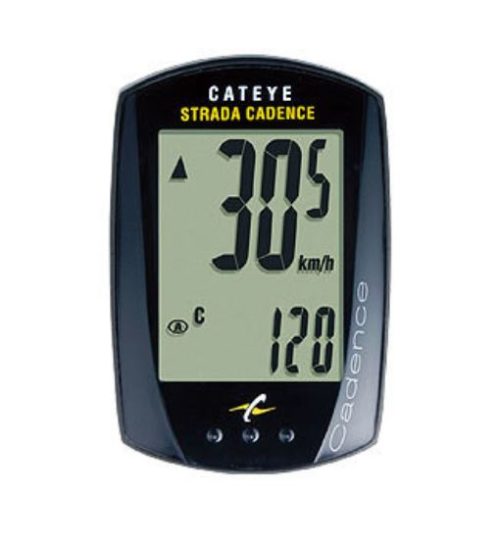 CatEye Cadence Computer: For the more analytic focused riders the Cadence computer provides pedal cadence in addition to speed metrics. Cadence is an important measurement of effort, and can be more valuable than speed when improving your training and workouts. Price range: $45-55. Note: I use the wired version of this model.
Mirror: With so many distractions and quick reactions needed, a mirror of some type is a valuable piece of equipment for riders. I tried several styles of mirrors over my years of riding and with the Ortlieb UltraLight finally found a mirror that works for me. Attached just below the brake hood, the mirror extends beyond my arms and provides a great view of the road behind me. It's lightweight for its size, too, so you need not worry about the extra grams. Price range: $20-30.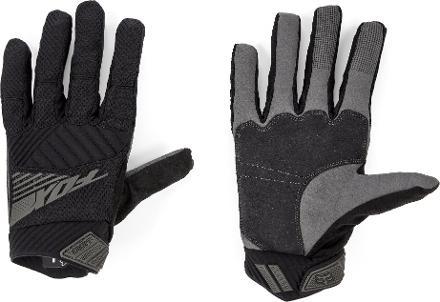 Cycling Gloves: Controlling your bike is very important, of course, and most riders wear gloves of some type. Many like the fingerless gloves as part of their cycle gear stash. I like the full finger glove to ensure my contact with the bike is always as dry as possible. These gloves by Fox are very breathable so your hands won't overheat, and features silicone fingertips to limit slippage. Price range: $25-35.
Tire Boot: When you're out riding a century (100 mile ride) or cruising around the city, you need to be prepared. These patches are incredibly adhesive and strong, providing a way for your rider to repair a blowout tire and make it back home. Note: These are for emergency use. In the event you have to use one, replace your tire at the first available opportunity. Price range: $5-10 for a pack of three.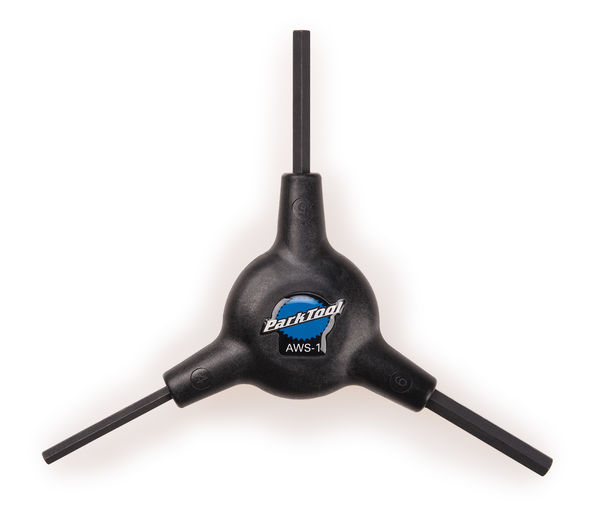 3 Way Hex Wrench: Always good to have a tool in the bike bag. On a ride you never know what may work itself loose. This wrench has the three most common hex sizes, 4mm, 5mm, 6mm. Price range: $10-15.
Bike Stand: Sturdy enough for work ranging from a simple tire change to a more thorough cable change, this bike stand is a great addition to your biker's workshop. The legs fold down to allow easy storage in a corner, under a car, or on a hook, depending on your space. Price range: $130-200.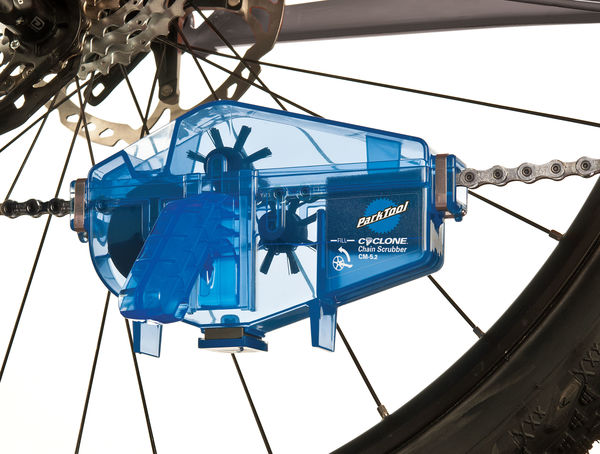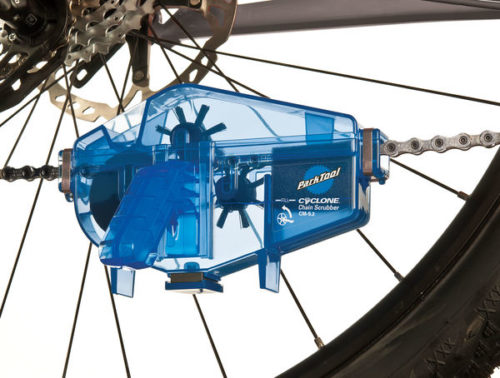 Chain Scrubber: Of all the gadgets I have and of all those available, this is the one I like the most. A clean chain makes a more efficient ride. A clean chain reduces wear on the chain and gears. And there is something very rewarding about watching a chain come back to its original silver color. Price range: $25-35. Note: Be sure to lubricate your chain after cleaning ensure function.
The options for bike and rider accessories are near limitless. These are what works for me. Be sure you check out our tips for bikers, shop and compare, and make the choice that works for you.
Happy riding!
Save