This site contains affiliate links. Please read our Policies for information.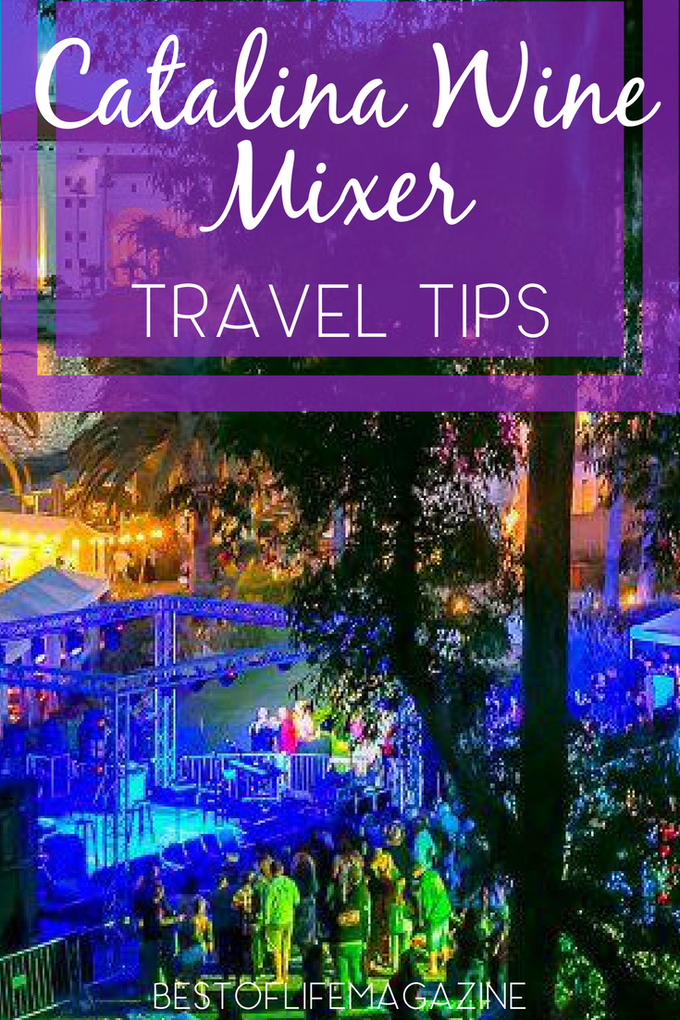 Catalina Island is known for its down to earth feel, its beauty, and its vast amount of things to do for families, couples, and singles. But there is one event that just about everyone has heard about: the Catalina Wine Mixer. While there may not always be a sick drum solo, there is an actual Catalina Wine Mixer thanks to the movie, and it got its start in 2015. Now, everyone wants to know the best Catalina Wine Mixer travel tips so they can enjoy the party as much as the step brothers did, flashbacks and all.
Use these Catalina Wine Mixer travel tips to make this popular Catalina Island event even more memorable.
Get our popular Best Surf Spots in Orange County ebook for only $5.99! This comprehensive list is perfect for surfers and beach lovers alike.
The Catalina Wine Mixer from the movie was a chance for the two main characters to get their parents back together. Now, it's your chance to enjoy some of the best live music around. Despite the beverage it's named for, the focus has been the live entertainment since it's real life start in 2015.
Whether you're a wine aficionado or not, this weekend-long event is just one of many reasons to visit Catalina Island. And with these Catalina Wine Mixer travel tips, you will be set to have the best time while you're there.
When you finally arrive with your bags, you will not regret being there, so brush up on your Step Brother knowledge and get ready for an amazing weekend on Catalina Island.
Catalina Wine Mixer Travel Tips | Go VIP
Taking your Catalina Island trip to the next level is always a good idea when it's an option. The VIP Package gets you so much like a two-night stay at either Mt.
Ada or Pavilion Hotel, round-trip helicopter transportation, a VIP ticket to the actual event, spa and wine dinner, screening of the Step Brothers and Catalina Casino, wine lunch, Saturday lounge entrance and so much more.
With all of the things you get with the VIP package, it is more than worth it.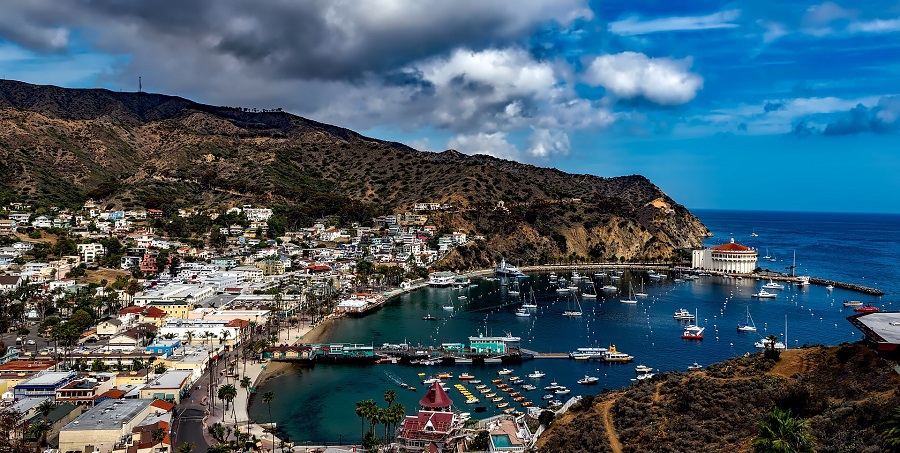 Catalina Wine Mixer Travel Tips | Don't Leave Early
When it comes to events like these, a lot of people feel like they need to arrive early to get good spots or beat the crowds. Well, Catalina Island has a lot of activities and you'll want to enjoy your time there.
There are events on Friday night, Saturday night, and Sunday. Sunday may be the biggest day for the event with everything starting at 2:00 PM.
Catalina Wine Mixer Travel Tips | Pick a Day, Any Day
If you don't want to go for the VIP package, that's fine. There are general admission tickets for the actual event. However, there is even more customization when buying tickets. You can choose to go for both days or you can pick which day you want to go and buy a ticket specifically for that day.
You can also choose to get VIP tickets without the full package for both days of for one day.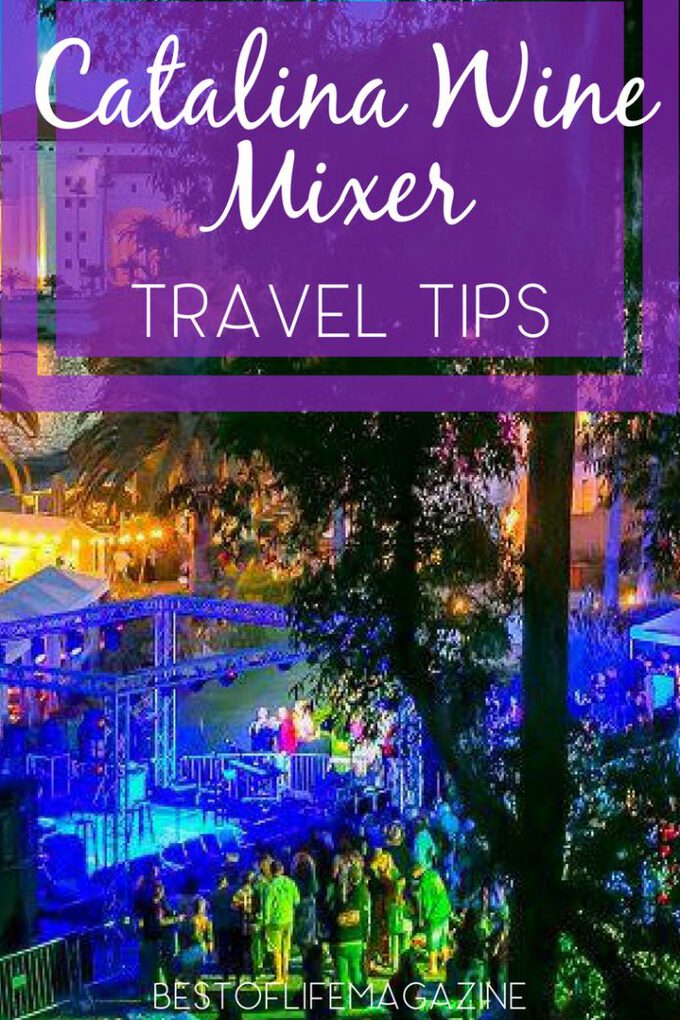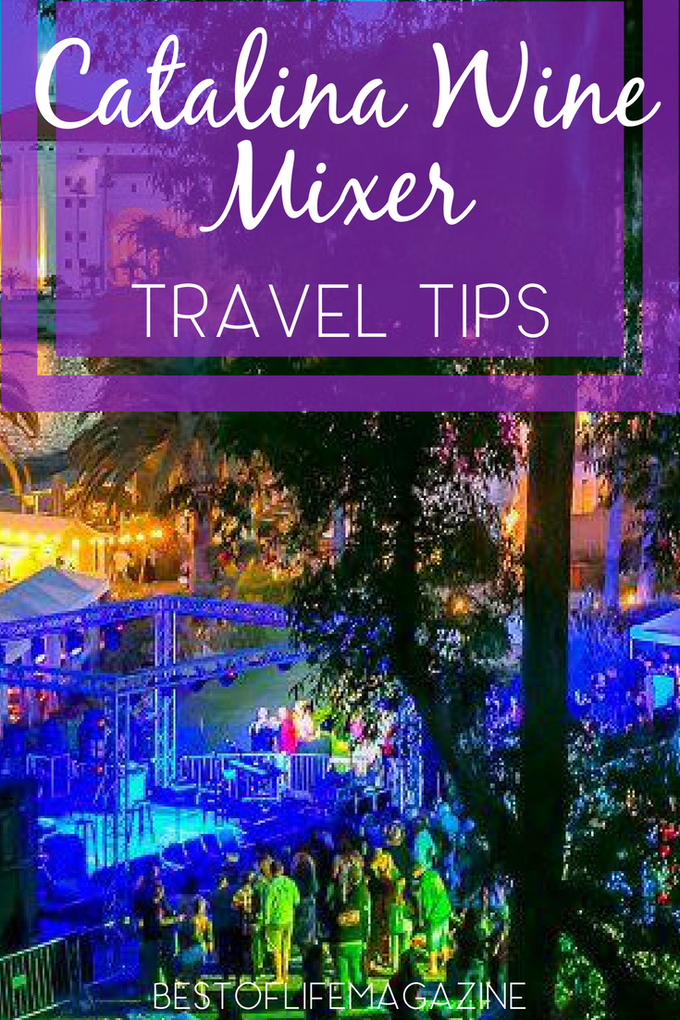 Catalina Wine Mixer Travel Tips | Boating to The Mixer
There are many ways to get to Catalina Island for the Wine Mixer; you can take a small cruise, take a luxurious helicopter, or even take your own boat.
If you decide to take your own boat for the Catalina Wine Mixer, you'll need to arrive early to get a mooring with the Avalon Department. Be prepared to tuck into Cherry Cove or Fourth of July Cove for the weekend as well if moorings are filled in Avalon.
Catalina Wine Mixer Travel Tips | VIP Boating
The Overall VIP Package includes transportation to Catalina Island. While the VIP Package is recommended, people who boat to the island may want to skip it.
Instead, purchase VIP tickets to the event itself for whichever days you're going and skip the extra fee for transportation. After all, you'll be arriving in the best way possible: your own boat.