This site contains affiliate links. Please read our Policies for information.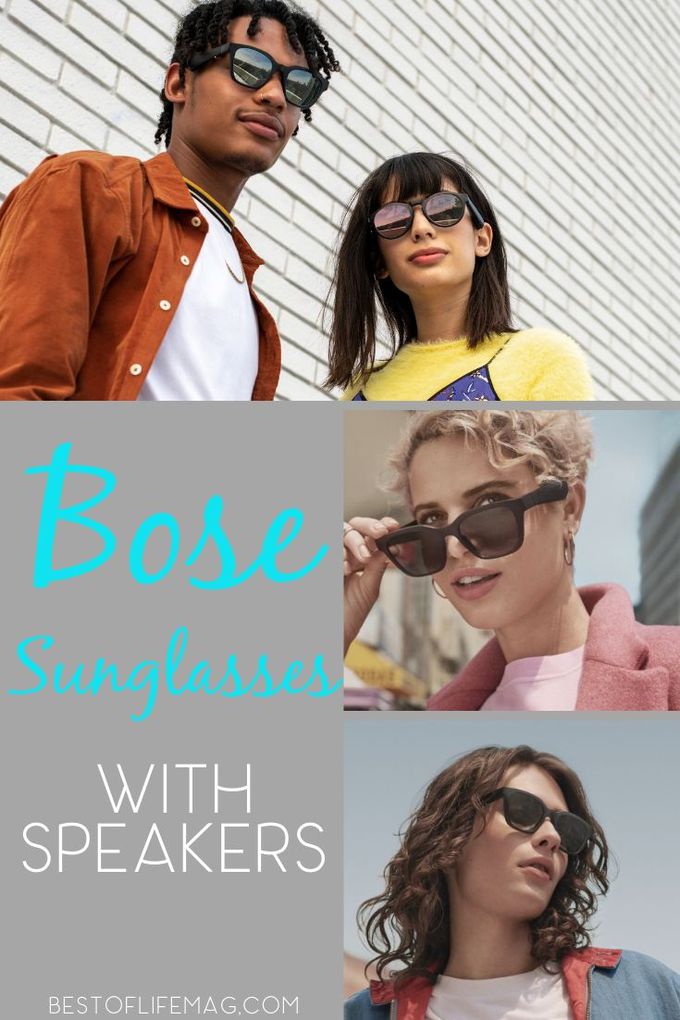 The smartphone changed the world by taking two devices and combining them into one. The computer and the phone melded together perfectly. Now, it could be difficult to find someone in a crowd who doesn't have a smartphone. Bose is doing something similar by combining two devices, Bose sunglasses and speakers, into one amazing device. Bose sunglasses are game changers for style conscious people who love music; meet Bose Rondo and Bose Alto Sunglasses. But what is the difference and which one is better for you?
Bose sunglasses with speakers come in two different models, Alto and Rondo, both with amazing sound and seamless Bluetooth connectivity.
Bose is known for creating state-of-the-art sound from speakers of all different types. But now, with Bose Rondo and Bose Alto, style is a factor users will enjoy. These sunglasses are meant to provide you with the top of the line sound from Bose in a portable, wearable package. The question is, do the Bose sunglasses with speakers eliminate the need to carry around sunglasses and headphones at the same time?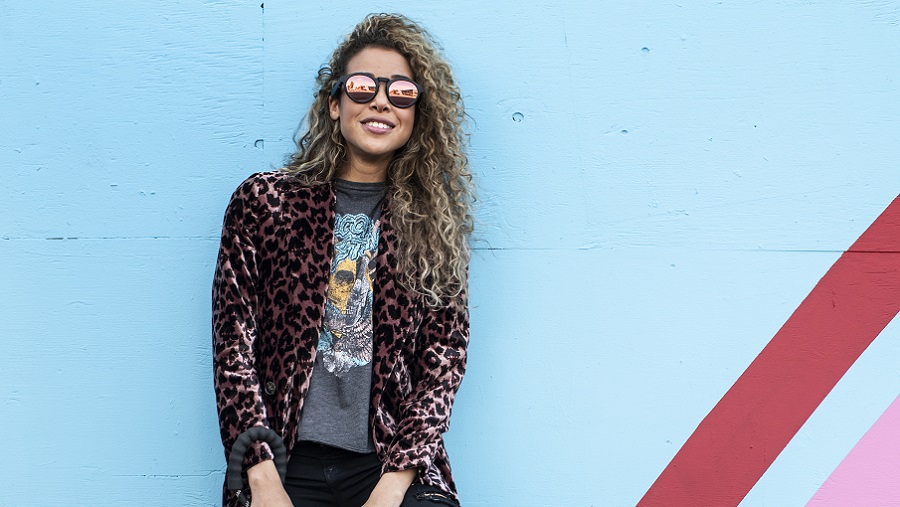 Bose Rondo Sunglasses Design
Bose Rondo Sunglasses have some common sunglasses design elements. The first thing you'll notice is the arms. The arms on both the Rondo and the Alto versions are thick and somewhat bulky.
But that is necessary as the arms house the tech that makes the speakers work. Other than the arms, the Rondo version has a more rounded frame. These sunglasses are lightweight at 1.6 ounces.
These sunglasses offer a classic look and feel that is easy to add to any look. The best part is, you wouldn't even know there was tech in these sunglasses if you were looking at someone wearing them.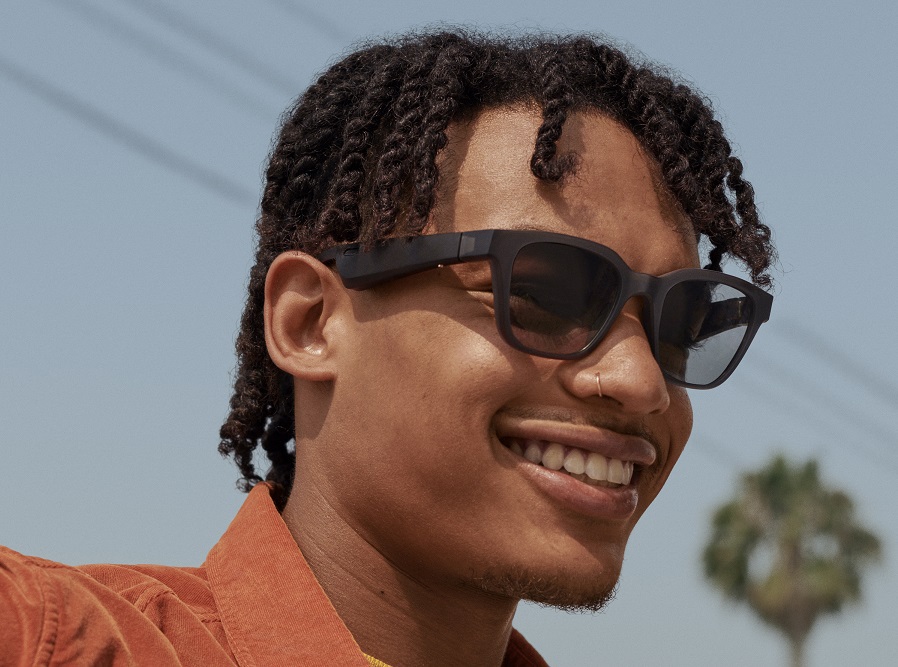 Bose Alto Sunglasses Design
There are a few similarities between the Rondo design and the Alto design. However, Bose Alto Sunglasses have a square look to them. This makes them look like your common sunglasses.
However, these sunglasses are a little bigger on the face than most but that could be a fashion statement in itself.
The arms are still thick and bulky but the speakers are still housed in the arms.
Both Bose sunglasses charge with a simple charging port and cable along the right temple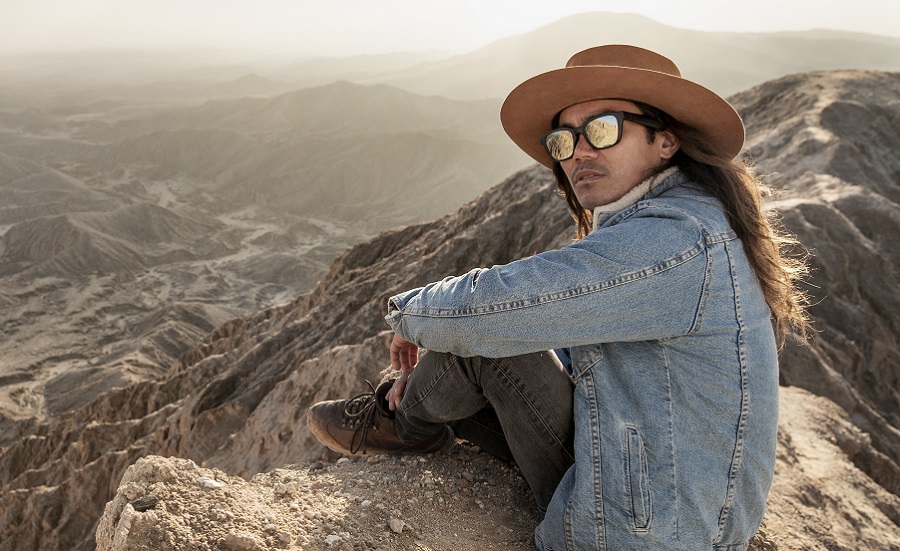 Rondo vs Alto Features
A few features that you wouldn't often look for in speakers are found here in the Bose sunglasses. For example, these speakers block 99% of UV rays and the lenses are interchangeable.
The lenses are also shattered and scratch-resistant has metal hinges that are finished in gold. The rims of the frames are nylon which helps make them lighter.
There are mirrored silver lens options for the Altos and rose gold lenses for the Rondos. Both pairs have IPX2 water-resistance which should help if you find yourself wearing sunglasses in the rain or at the beach or poolside. Just don't wear them in the water.
There is a little gold button on the bottom of one of the arms. That gold button turns the frames on or off, plays or pauses music, and allows you to pick up or hang up phone calls. You will need to use your Bluetooth connected phone to adjust the volume or change the track.
You can disconnect your phone from the sunglasses by simply setting them down upside down. That could cause issues if you take them off and set them down wrong while planning to still use them a minute or two later. But we got used to this and so could anyone else.
The small mics on either arm allow you to keep them connected as a Bluetooth headset as well. The best part is, you can also access your phone's smart assistant using these frames.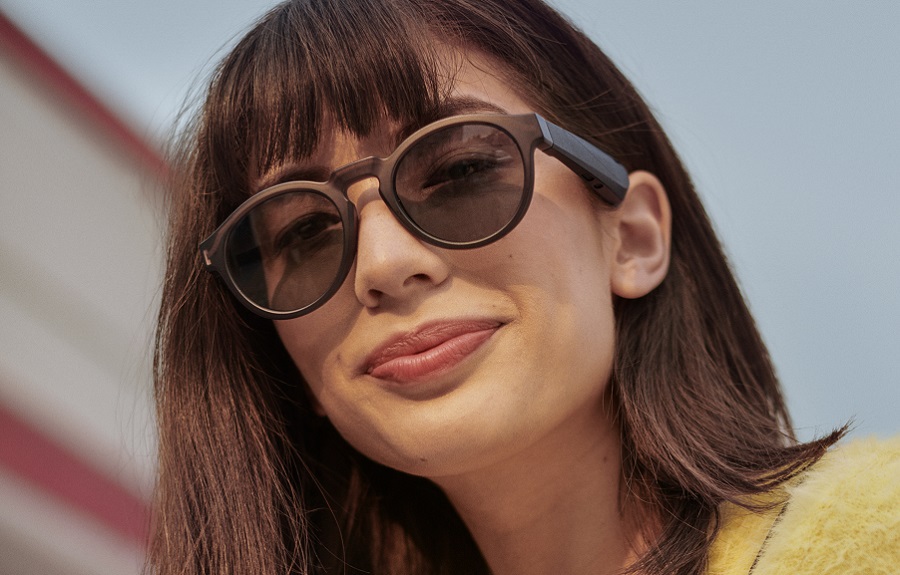 The Speakers
The speakers are certainly the star of the show. You may not think that little speakers on the arms of sunglasses would work. However, the speakers produce the sound quality Bose is known for without being too overwhelming. When wearing our Bose Alto sunglasses, we can have music on at a slightly higher than needed level and those around us cannot hear it. It's a brilliant design to say the least!
Bose has patented noise-canceling features in their headphones but you won't find that with these sunglasses, which is a good thing.
Please remember there is a bit of give and take when it comes to a design like this. No one should get a pair of sunglasses with speakers and expect to close off the rest of the world while listening to music or a podcast. These sunglasses would work great for hikes, relaxing in a car or public transport, or just getting some sun.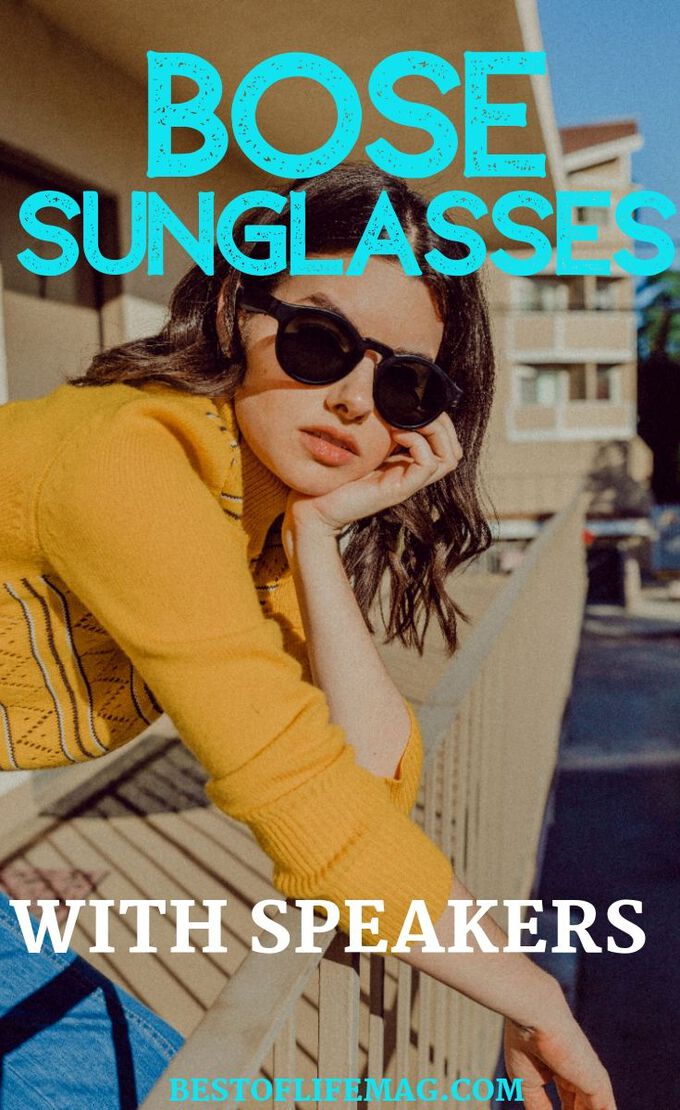 Bose Sunglasses with Speakers Review
Bose is taking a massive chance by trying to create something new that people will enjoy using. These sunglasses are very fun but also not usable in some situations. They are a very fun niche product that make a perfect gift or fun buy!
We use our Bose sunglasses on walks, driving around in our tender, by the pool, and on hikes. The style of the sunglasses is exactly what we want from a pair of sunglasses.
Lightweight, durable, and stylish has always been a winning combination when it comes to sunglasses. As a first step into the future of sunglasses and speakers, Bose sunglasses with speakers promise a lot. The shape is the only difference between the Rondo and Alto versions.
If you're more of a classic person, Rondo is where you want to be. If you want something that has more of stylish flair, Alto is the option for you. Either way, you will be impressed with these sunglasses.
Both the Alto and the Rondo versions are available at Best Buy today.