This site contains affiliate links. Please read our Policies for information.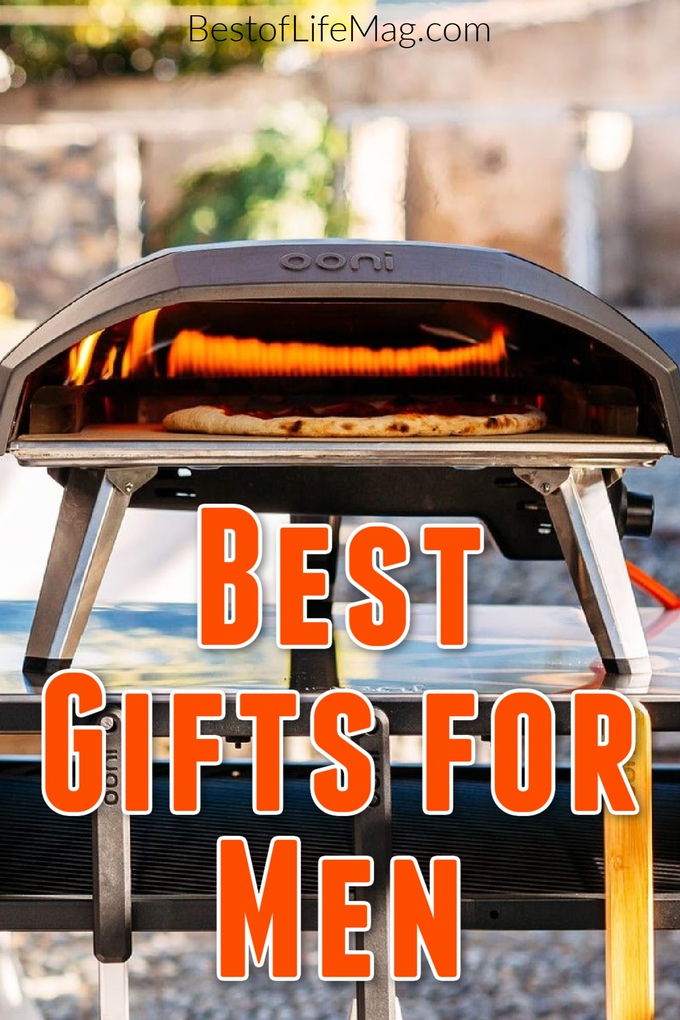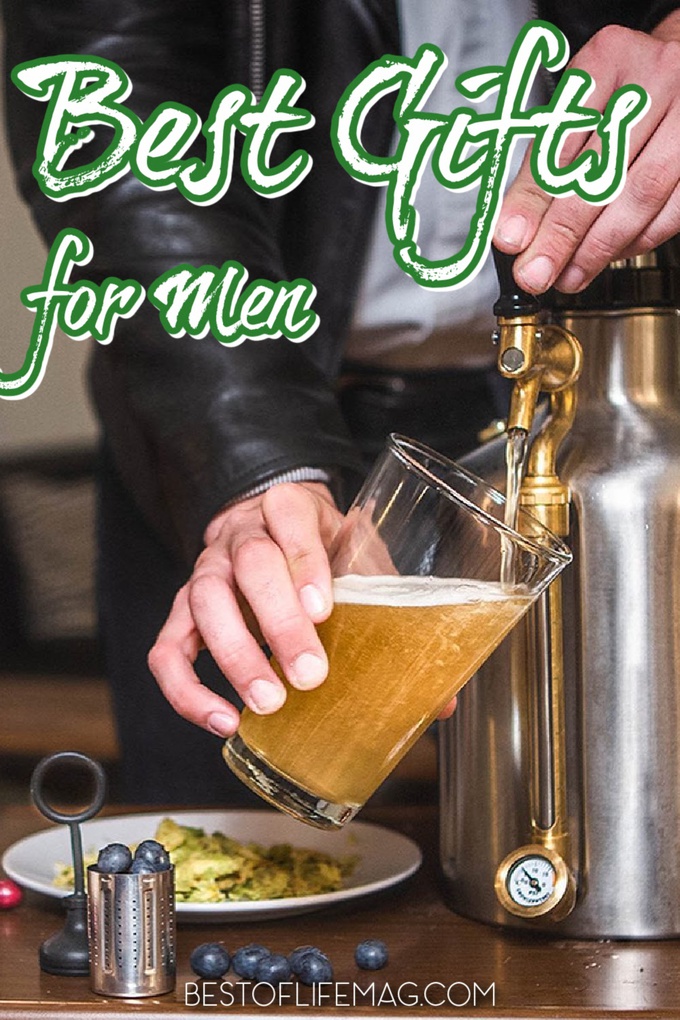 Everyone loves getting a great gift for the holidays…or at random. The problem isn't for the receiver, but the giver. Finding the perfect gift for men can be stressful. Getting a good set of socks, or a nice shirt is always welcomed, but sometimes givers want to get something a little different. First you have to think about what the receiver would like, then if they have it, then shop for the right one.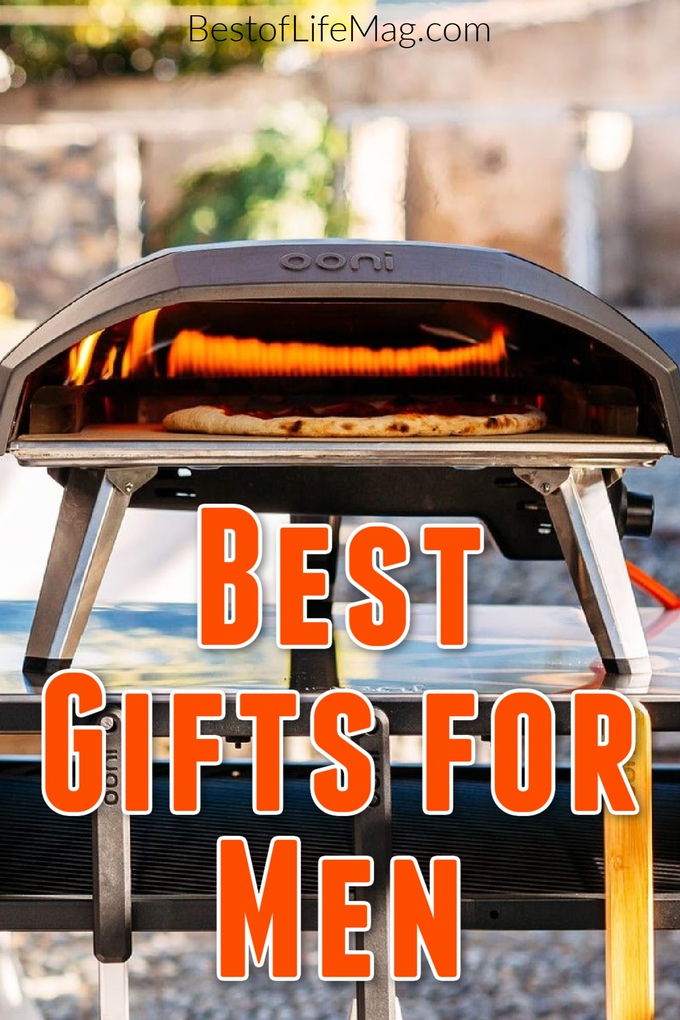 Finding the best gifts for men is something even men struggle with from time to time, but it doesn't need to be so difficult.
One of the biggest problems with finding the best gifts for men is that they usually just get what they want. Men shop in an specific way; things have changed a bit but it's mostly the same.
Men will research something they want online, head to the store, buy it, and leave. It's that simple. But that means they usually have what they need and are content with that.
There are other types of guys too, like the indecisive ones, the ones who aren't fans of anything, and then the ones who have wants but only because they are awfully expensive, and they don't want to pay for them.
But none of that means that you can't find the best Father's Day gifts, the best Christmas gifts for guys, the best birthday presents for men.
It just means you might need a little push in the right direction. Here's that push.
Smart Mug 2
Another drink that men love is coffee. However, in the honor of fairness, most adults enjoy their coffee. But everyone is drinking it wrong unless they have a Smart Mug 2.
This mug is capable of temperature-regulating coffee. That means there is never a need to toss out the cold stuff and fill up with hot stuff. Just keep the cup charged and you're good to go.
Sonos Beam Smart TV Sound Bar with Alexa
Another thing that men love is watching TV. They can be watching movies, shows, sports, whatever so long as they can hear it as if they are there where what they are watching is filmed.
That is why this Sonos Beam soundbar is one of the best gifts for men. Not only does this sound bar work very well with great reviews. It also has Amazon Alexa built in.
VIVOBAREFOOT Porto Boots
While guys may not always express a deep passion for fashion, there is nothing like getting a good pair of shoes. The Vivo Barefoot Handcut Porto Boots make the perfect shoes.
Handcut from premium Portuguese leather, these boots come in three different colors and are sure to last for a long time. The Handcut Porto Boots are available for $290.00 a pair.
LG Gram
Many gifts that are intended for men are ones that are sturdy and can handle a lot of rough handling. The LG Gram is a laptop that is built from a sturdy Magnesium Alloy.
The display measures in at 13'' and only weighs 980 grams. Powered by an Intel i5 Core Processor, the LG Gram would be a terrific addition to any guys tech gadgets. You can get the LG Gram today for only $799.99.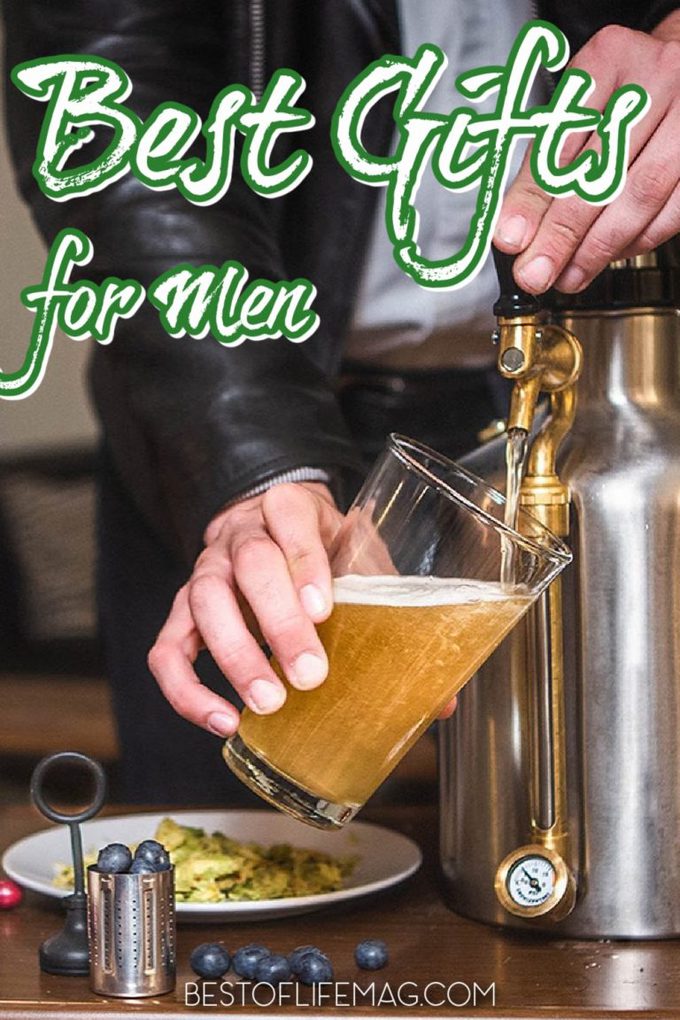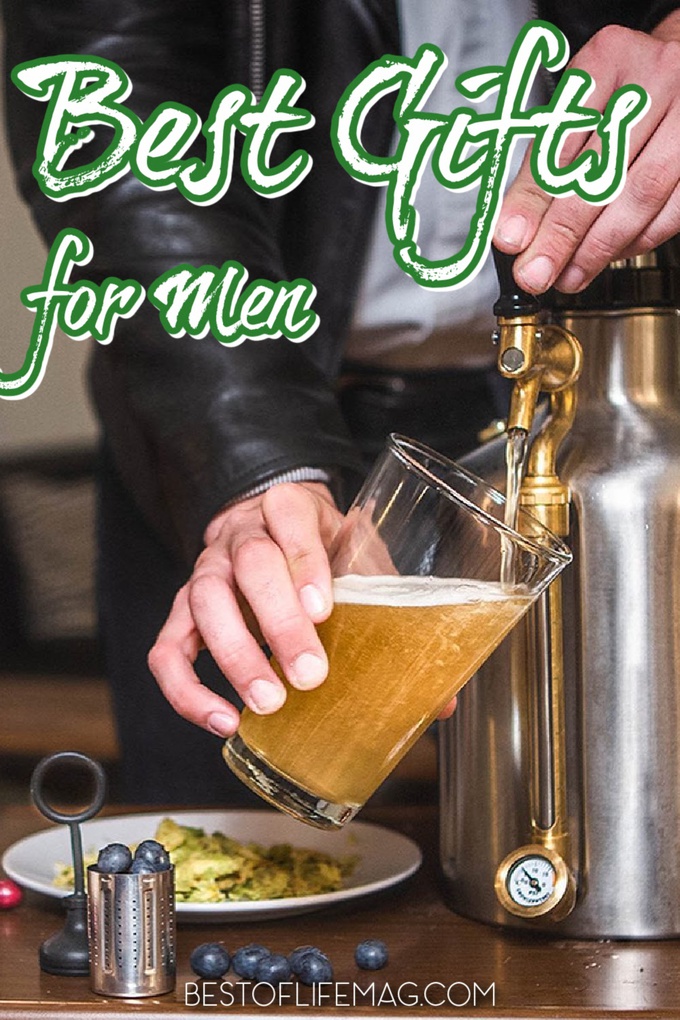 uKeg GO
Men and beer go together so well. In fact, 53% of men drink beer so odds are good that you know a man who drinks beer.
This uKeg GO is the perfect gift for that guy or even those guys in your life. This is a portable keg, a growler that has a tap. Does it get any better than that?
Teslyar Wood Phone Docking Station
Another one of the best gifts for men will help move his stuff out of your way. This wood phone docking station is a place where he can store his phone, glasses, loose change, wallet, watches, and even charge his phone.
Never again will he lose his glasses before heading out the door for work. So long as he uses this docking station.
Keep The Peace Bedding
Finding the best bedding for both you and that special guy in your life could be as stressful as buying a home (depending on how important sleep is to you).
Sometimes you find yourself kicking off the blankets while he is freezing or the other way around. Keep the Peace Bedding solves that problem by allowing you to each customize your blanket according to your sleep temperature needs and has a price range that allows you to find the perfect one for both your budget and a great night sleep.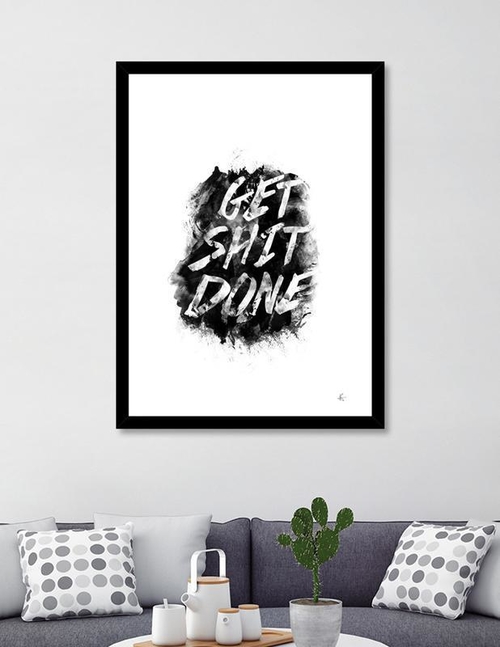 Wall Art
The guy you're shopping for doesn't live with you and maybe that guy has completely bare walls that could use some décor.
Now is your chance to help decorate his home without seeming like you're decorating his home. You can get this "Get Shit Done" framed wall art or anything else you think he may enjoy.
Winston Chrome Set
Then there is the shave kit, while classic, it's always an excellent choice. The Winston Chrome shaving kit is one of the best and cheaper than it would cost to buy a pack of razors at your local store.
The razor itself is made from an aluminum alloy like what is used in modern aircraft. The Winston Chrome Set even comes with shaving cream, three razor heads, a travel cover, and a special gift all for $30.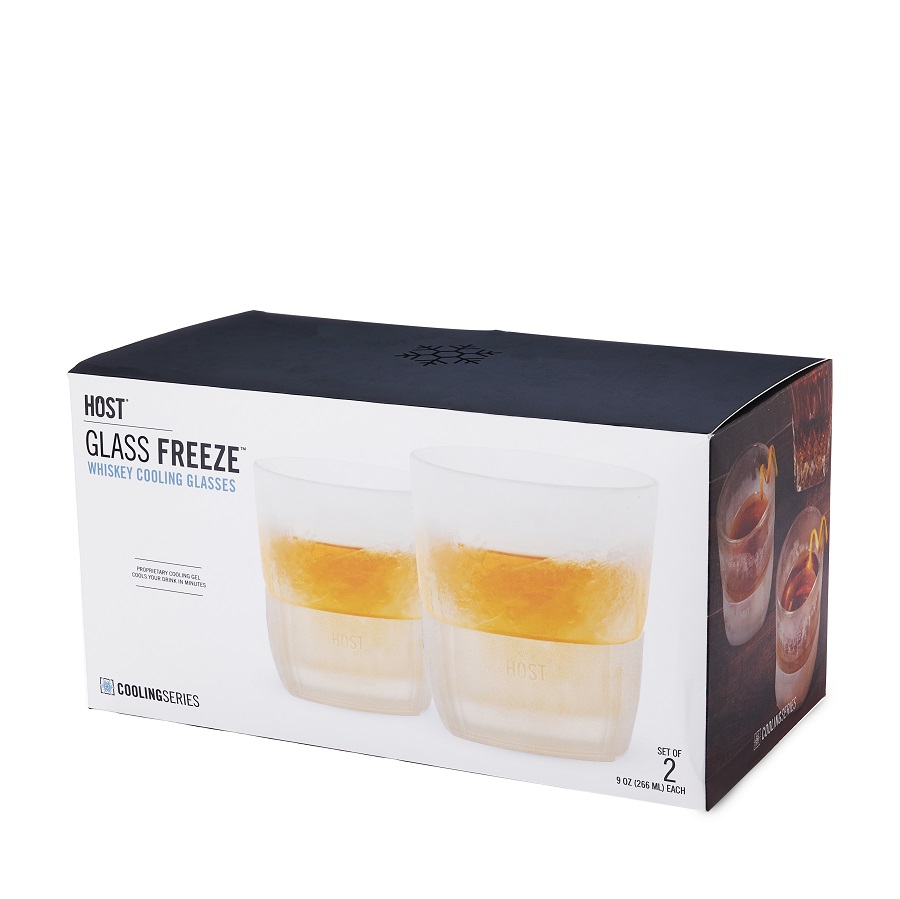 Glass FREEZE Whiskey Glass Set
Whiskey is inherently a man's drink. There are some women out there who enjoy a nice glass of whiskey, as they should. But there seem to be more men who enjoy sipping on a nice, cold glass of whiskey.
The problem is, it is a sipping drink, meaning it takes time to finish. Ice melts over time, watering down the experience. These glasses have the ice in between the walls of the cup so no watered-down drinks for the guy in your life.
Rodan and Fields REDEFINE
Another gift that men may not ask for outright but appreciate just the same is Rodan and Fields Redefine skin care. This regimen helps fight the signs of aging while keeping skin smooth and touchable.
This is one of those gifts that qualifies as a gift for you as much as for him. Rodan and Fields Redefine is good to use after a good shave and for only $193.
Harvey & Oliver Ultimate Shower Organizer
The one thing we are all fighting for in our homes is shower space. Women tend to have a few different things to wash their hair, faces, and bodies. Men are a bit simpler in this department.
That's' why you can find a lot of shampoo/conditioner combos for men that come in one bottle. But now he doesn't have to have his stuff in your way with this ultimate shower organizer that is perfect for the things he needs most in the shower.
Logitech Blok
One aspect of the life of a man means getting dirty. Whether that's doing yard work, going fishing, or just playing with the kids, dirt happens.
The problem is tech doesn't like dirt much, which is why getting a case for those tech gadgets like a tablet is important. Then there is the Logitech Blok Case, which brings a bit of masculinity to the case.
Hearth Song Mini Golf/Billiards Game
One of the best gifts for men combines two of their favorite things pool and golf. Surprisingly enough, this set up doesn't cost much and is well worth the price.
Imagine a pool table that is flat on the ground, wider, and instead of using pool sticks you use golf clubs. That's all you need to know to realize how amazing this gift idea is.
Single Malt Scotch
Then there is the classic man in your life. This is the guy who enjoys a nice, stiff drink while watching sports or just relaxing in his chair…yes, his chair.
For this guy, you should consider one of the best single malt scotch drinks available, Glenfiddich Single Malt Scotch which has a price range of $45 to $190 a bottle.
Stance Sock and Underwear Subscription
One thing man hate shopping for is clothes. There are some outliers out there who like to make sure they look good and feel good in what they wear.
But even then, shopping isn't on the top of the list of things they want to do with a free afternoon. Men would love for clothes they love to wear to just randomly be shipped to them without them doing much.
Unfortunately, preference is key and there isn't a subscription for that. But you can at least help with the socks and underwear department with this subscription.
Oak Bottle
What makes most drinks "high-end"? It's the aging process. Aging tequila, scotch or any other drink gives it a flavor that is worth spending the big bucks.
However, not everyone wants to hand over hundreds of dollars for that flavor or even wait that long to age it yourself. The Oak Bottle costs only $79.95 and can age that lower-end tequila in just two days.
Cordless Beard Trimmer
We are adding this one to the list for obvious reasons but suggesting a specific brand or model may not be the best. Instead, here are some tips for buying an electric shaver.
You will want to make sure you know what type of shaver head your man prefers. There are some men who prefer the straight-line shaver and then there are those who prefer to have multiple round heads.
There is a difference, and it means a lot. You also will want to make sure it is one that makes clean up a breeze because that is the worst part about shaving.
Logitech Circle
With all the advancements in tech comes advancements to security systems. Logitech has some of the coolest in-home camera systems for nurseries and security.
The Logitech Circle is one of those cool new cameras. One of the coolest features is instant home monitoring from your mobile device. Making this a great gift for that guy on the go.
Koda Outdoor Pizza Oven
This one is not for the faint of heart. The price tag alone may scare some people away. But imagine how happy your man would feel when he gets to make his own pizzas at home, fresh and hot out of the pizza oven.
That is what makes this one of the best gifts for men. Just make sure they are fans of pizza before investing in this one.
Make shopping for him easier this year and get one of the gifts on this list. You will be guaranteed to get a big thank you and an approving smile for your choice. Though if he is a techie you should shoot for a more tech-driven gift. Let's just hope that the gift he got you is just as awesome.
Save