This site contains affiliate links. Please read our Policies for information.
Once upon a time, during a time not so long ago, buying gifts meant knowing someone's size, hobbies, or grooming needs. Now we are in a time when all you need to know is what are the hottest tech gifts. Tech has made not only gifting easy but getting gifts easy as well. In addition, tech moves fast, so every year there is something that someone would love to see the upgraded version of as they tear away at the little elves that cover the wrapping paper.
So when you're out there shopping, wondering what to get Sally or Sam, just head to the tech aisle and get one or of the hottest tech gifts around this season.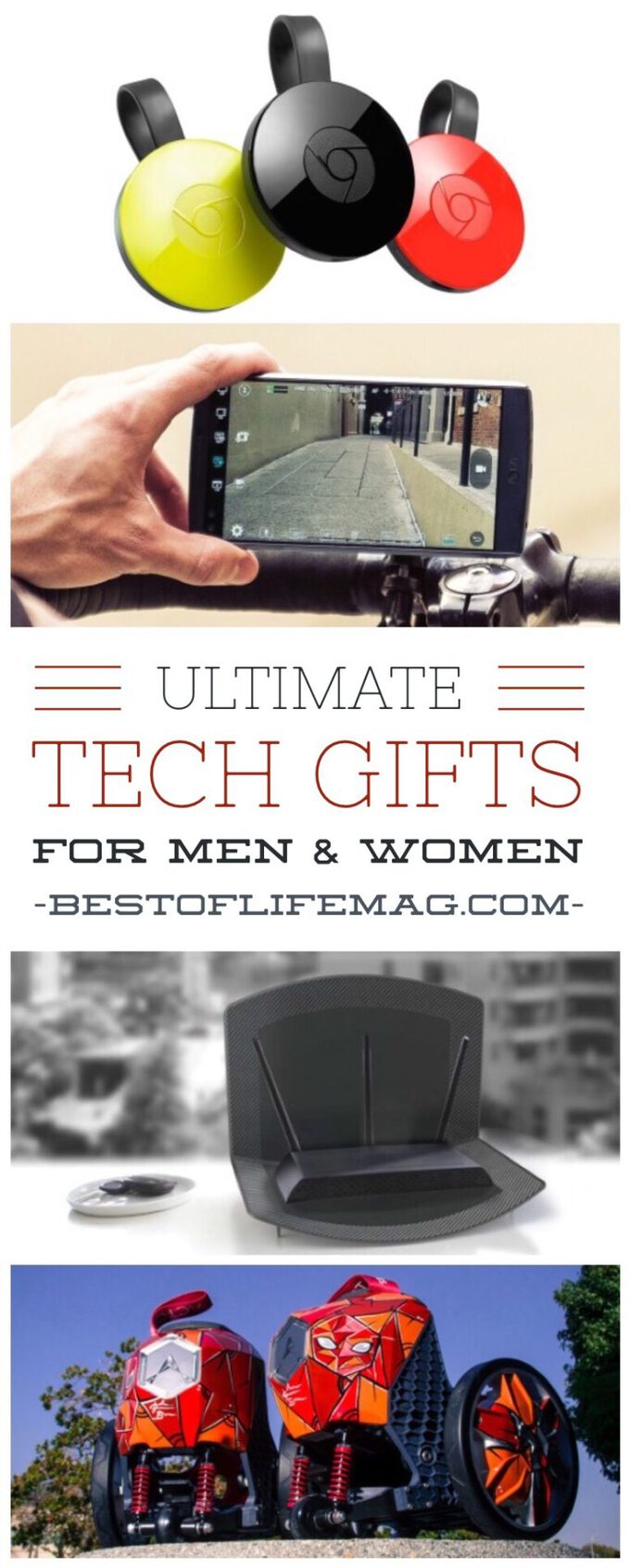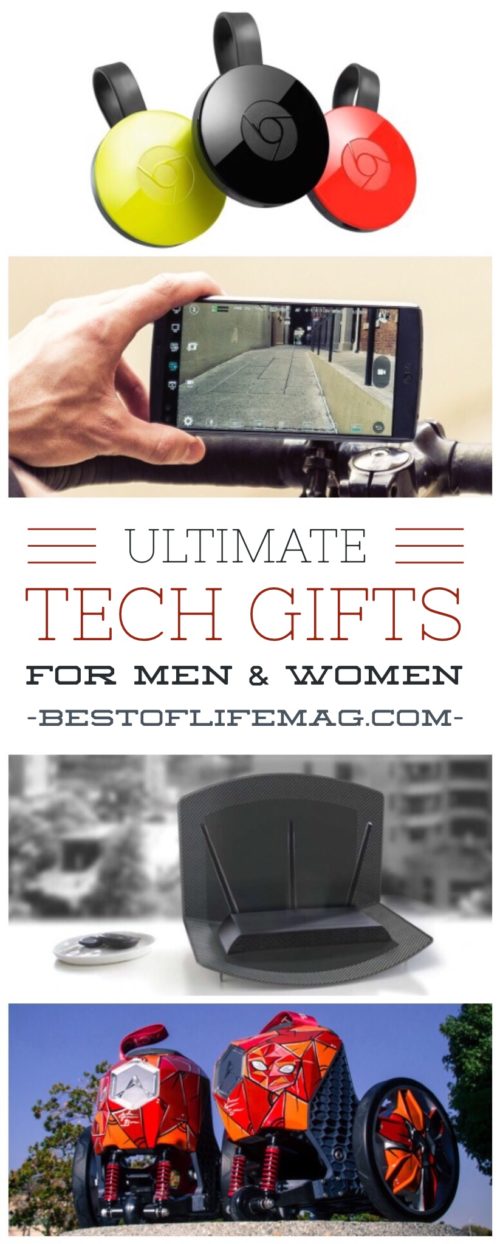 Influx WiFi Maximizing Router Dock
Having WiFi in your home is almost a necessity whether for pleasure or work. The problem is, trying to find a sweet spot in your home that allows the signal to reach every corner. Using the Influx WiFi Maximizing Router Dock, getting a better signal is as easy as setting your router on top of the dock. Influx WiFi Maximizing Router Dock can be found online for $59.99.
Microsoft Surface Book
There are many fans of the Surface tablet series, and being a fan is easily justifiable. Those same fans would love the new Surface Book, the very first laptop made by Microsoft in -house. Using the same great innovative minds, Microsoft has changed the idea of a 2-in-1 tablet by making the Surface Book. A tablet that doesn't need to replace your laptop, because it is your laptop. Anyone, techie or not, would be very happy to receive the Microsoft Surface Book and at only $2,100 it's a steal.
HP ePrinter
In the realm of printing, every techie knows that a WiFi enabled printer is the best printer. Fewer wires, fewer connections one simple click and the printer is working for you. HP has some of the best options, all you need to do is look for the HP ePrint logo on the box. HP ePrinters come with many different functions, find the one that best suits your needs at, many different retailers and online.
Rocket Skates
As we patiently (or not so patiently) wait for hoverboards that actually hover, we instead are treated to other options. One such option that would make anyone happy to unwrap during the holidays is the RocketSkates. ACTON has created RocketSkates, a way for you to strap technology onto your shoes, and go at speeds up to 12 mph. ACTON RocketSkates have a price range of $399 to $699 both online and in select stores.
LG V10
Mobile phones always make a great gift, no matter what the reason behind them. One great addition to the life of a friend or family member would be the LG V10. The V10 has a similar great camera like the LG G4 but one big difference can be found on the front display, where instead of one display there are two. The LG V10 price depends on carrier, check with your service provider for details on price.
Microsoft Surface Pro 4
Microsoft has knocked it out of the park with the Surface series in 2015. The Surface Book above and the Surface Pro 4 would make the techie in your life one of the happiest techies around. The Surface Pro 4 amps up the magnificence easily found in its predecessor. Microsoft Surface Pro 4 goes for $899.99 at many different electronic stores and online.
UAG Cases
All the techies in your life know that one of the first accessories needed, besides a battery pack, is a case. As far as cases go, UAG is one of the best options. We currently use one for our Samsung Note 4 and it works wonders. You can also find a UAG case for an iPad Pro, which may already be hidden under the tree. UAG Cases come in many different colors and designs for different devices. The price range for the must have accessory is $34 to $80.
LG Watch Urbane
Wearable tech is a growing category in the industry, but there are already clear front runners that belong near your holiday celebration. The LG Watch Urbane is one of those wearable tech pieces that would not only put a smile on someone's face but make their lives easier on a day-to-day basis. LG Watch Urbane would look great with those Christmas outfits and is only $249.99.
Chromecast 2
The Chromecast was introduced a year ago, but Google is ready to release their next iteration of the popular entertainment streaming device. The upgrade to the Chromecast 2 comes with a better WiFi connection which means better and faster streaming. It also includes an upgrade to the software that allows for streaming services like Netflix to preload things you might watch, so no more loading times. Just another addition to the tech gifts of the year. Chromecast 2 can be found for only $35 and would make a great stocking stuffer.
Shopping for techies is probably the easiest shopping venture you can undergo. So many tech gadgets, so many upgrades all down each year mean plenty to choose from. The only thing you have to do is pick which one best suits your techie.
Save