9 Tech Gifts For Men and Women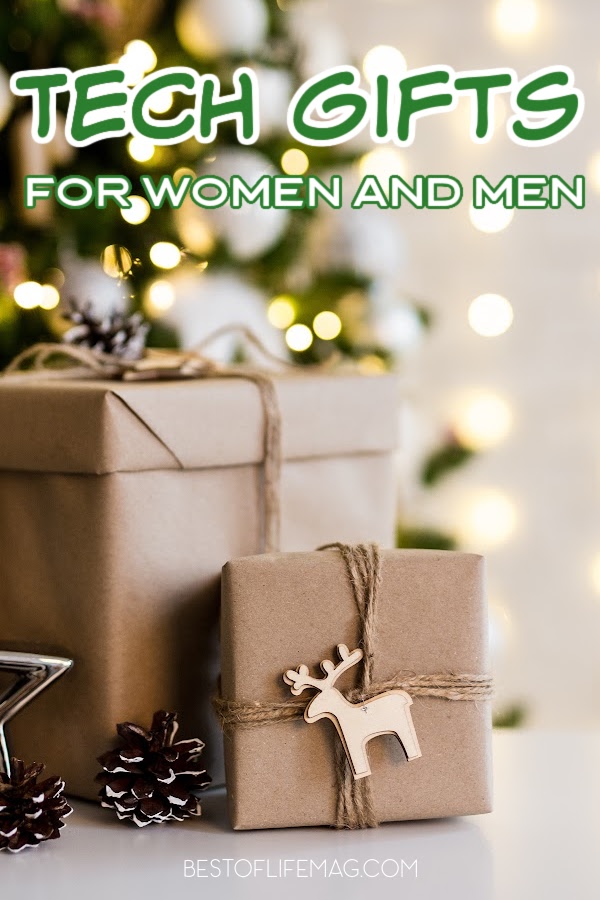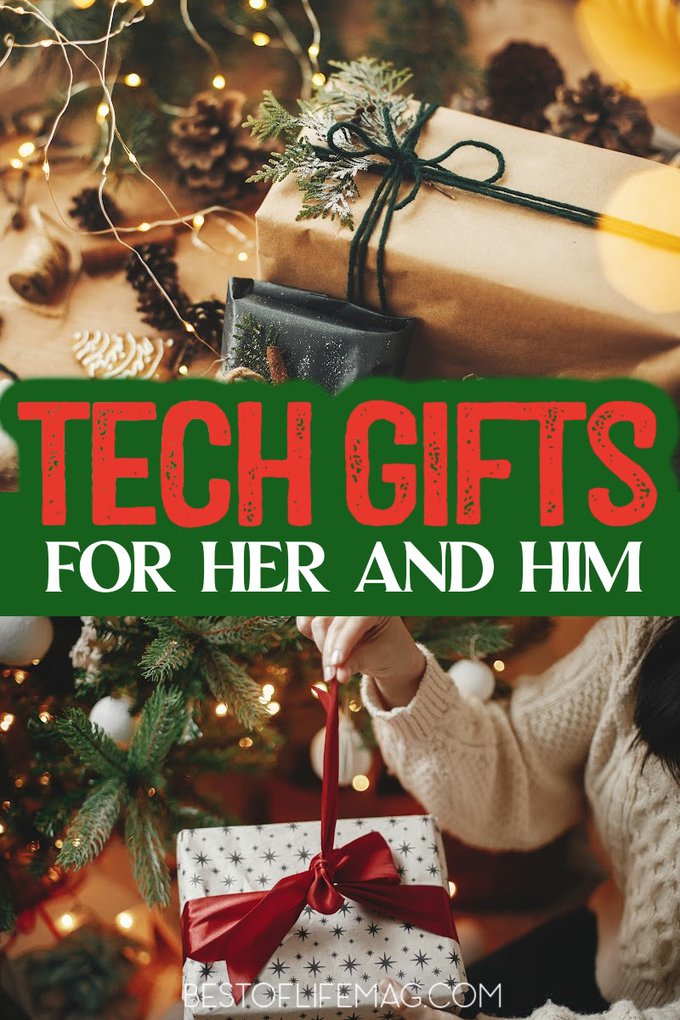 Tech has made not only gifting easy but getting gifts easy as well. In addition, tech moves fast, so every year there is something that someone would love to see the upgraded version of as they tear away at the little elves that cover the wrapping paper.
Once upon a time, during a time not so long ago, buying gifts meant knowing someone's size, hobbies, or grooming needs. Now we are in a time when all you need to know is what are the hottest tech gifts. Tech gifts for men and women are easy to find since there is always something new, something better, and something techies want.
Finding the perfect tech gifts for men and women is easier than shopping for most any other gift. You just need to know what is new, what is hot, and what is worth the money. Luckily, there are tons of reviews for just about any piece of technology.
In fact, tech transcends all the boundaries we have set for different types of people. Fashionistas could use a tablet to design their next outfit, car guys can use tech to help diagnose a problem, cooks can use tech to help them cook their next "world-famous" dish; the list goes on and on.
The only question left is, what's hot right now?
Tech Gifts For Men and Women | Wireless Charging Dock
This gift will require a bit of digging around before you purchase. However, it's still easier than finding the right outfit for a fashionista. You will need to know if they have a phone that is capable of charging wirelessly. There are some wireless charging docks that are designed for specific devices.
But most of them will work with any device that has wireless charging capabilities.
Smart Soundbar
Soundbars have been popular tech gifts for years now and they just keep getting better. Smart technology helps them integrate voice controls. It also gives access to the internet on TV which means streaming apps galore. You can find soundbars with Amazon Alexa built-in or Google Assistant, or even Roku.
There isn't much you will need to know when it comes to finding the right one, either. All you need to know is if they will enjoy it or not and the answer is usually, yes.
Bluetooth Headphones/Earbuds
Just about every tech device is Bluetooth capable. That means one of the best tech gifts for men and women will always be Bluetooth headphones or earbuds. These devices will change from year to year but there will always be a mobile listening experience available.
The only thing you should know before you buy is if they prefer earbuds or over-the-ear headphones. The difference is important as everyone has a preference.
Smart Home Assistant
Here is another tech gift that everyone can enjoy. Of course, these will also change from year to year, but they will always be improved upon. That means you can still gift a smart home assistant to someone who already has a smart home assistant. So long as they didn't already get the latest and greatest before the holidays.
Google makes home assistants, Amazon does as well. The best rule to follow here is if the person you're shopping for has an Android phone they will more than likely enjoy a Google Home of any kind. Apple users tend to use Amazon Alexa devices more often.
Smart Security
Anyone who would love the best tech gifts for men and women would love to up their security game. Keeping all those tech devices safe isn't easy. Luckily, there are devices for this. You can set up your family member or friend with a smart security system starter kit.
Starter kits provide you with everything you need to get started and can easily be found on sale during the shopping season. You can find smart security cameras, locks, and even doorbells.
PhoneSoap
Phonesoap is a device that you insert your smartphone into and then it uses UV light to sanitize your phone. This device has been one of the most popular tech gifts for men and women for a while now. But this device is on the top of a lot of techies lists this year more so than ever.
Dashcam
Dashcams are one of those devices that will be installed and forgotten about. But they will become money savers or even lifesavers in the event of an accident. In fact, a dashcam is the ultimate safety gift for the person you care about most.
Men and women can appreciate the extra level of security while driving and there will always be a new one to pick.
Smart Vacuum
There isn't a techie alive who would turn away a smart vacuum. These robots have come far in what they are capable of. The way they work is simple, they will map out the house they are in and then vacuum on a schedule without the owner doing anything except the setup and emptying.
There are even some smart vacuums that empty themselves.
Smart TV
Do you recall a commercial that aired years ago in which a man gets a TV delivered only to find out that before his brand-new TV could be delivered a new, better version was released? TVs are still the same way. That may seem like a negative, why would you want to buy a TV that is outdated before you even get home from the store you bought it from?
The positive is that great technology gets cheaper and cheaper. For example, 4K TVs were only in the homes of the wealthy for a while but now anyone can afford a 4K TV.
More Gifts
Best Gifts For Men | Finding the best gifts for men requires a little finess. Not that it is difficult, but because there are so many options!
Best Timeless Gifts and Gift Ideas | Some gifts were given back in the 20s, and those gift ideas are still good today. They are timeless.
Gifts For A New Mom That She May Not Know She Needs | New moms need a lot of things, but the most important is your love and thoughts.
Technology Gifts for the Holidays | Tech is just a great gift for anyone. Enough said.
Fabulous Stocking Stuffers for Men | Stocking stuffers are fun and can make great gifts for any occasion.Save