This site contains affiliate links. Please read our Policies for information.
The internet is always referred to as the last frontier, partially because there are so many things that can be discoverable to you as an individual. The other reason is because the internet is capable of so many things. Google is always adding features that are new, meaning a new capability has been discovered.
Today, we're taking a look at a tool that Google has implemented back in 2012 called Google Knowledge Graph. This is a way for companies, people and places to be found on the web. Everyone is capable of customizing this tool to better their chances of being found by people who will find them relevant.
Let's take a look at what goes into the Google Knowledge Graph that helps a company be found on the internet.
When Google first launched the Knowledge graph tool, users have been able to code into their sites specific information that will be used by Google to bring their sites up in search results. Since then, it has become much easier to get this accomplished. Using Google Knowledge Graph tools you can help your business be found by using many lines of coding.
Additionally, WordPress users will now find it easier than ever to optimize their graph, whether their website is for a person or a company.  Using Yoast WordPress SEO, users can simply input the info and let the site builder do the coding.
What information can we customize using this tool?
Logos
A company's logo is what customers and clients will usually use to recognize that company. Everyone knows the golden arches of Mcdonalds. Using SEO in WordPress by Yoast, users can easily add their logo into a site that will come up in searches.
Contact Numbers
Want your clients to be able to contact you easily? You can use the Yoast tool to add your contact info to your site in a way that it becomes searchable. We'll continue to use Mcdonalds as the reference. Search up Mcdonalds and you'll see a card on the right of the results. There you'll see the aforementioned logo, as well as contact numbers.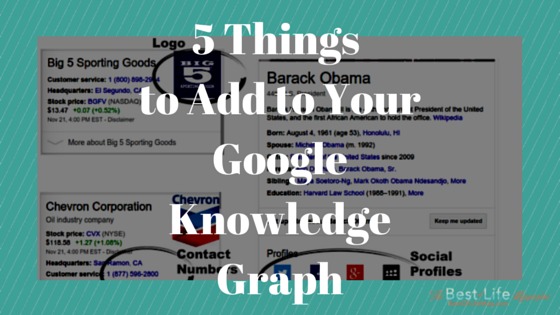 Social Profiles
In order to add your social profiles, just input the username or links associated. Now, in the card to the right, people can click on the logo of the social media outlet they want to see and they will be directed to your profile.
Bio
Using a short bio, users can tell potential customers or clients exactly what your business is or does. This is similar to the "Meta Description" that is found under each search result.
Website
Finally, the most important part of any business, the website. You can add your website to your Google Knowledge graph using the easy tools that WordPress and Yoast have provided. A website is the most important part to a business today. Over 56% of people will search for a website before coming into your business. This is your time to show off what you have and the great services you offer.
There's so much more that goes into Google Knowledge Graph, but thanks to WordPress and Yoast, we can get it done easily. These are just a few of the ways we can make sure more potential customers and clients can find your business on the internet.
If you need or want help with this process we are here for you.