This site contains affiliate links. Please read our Policies for information.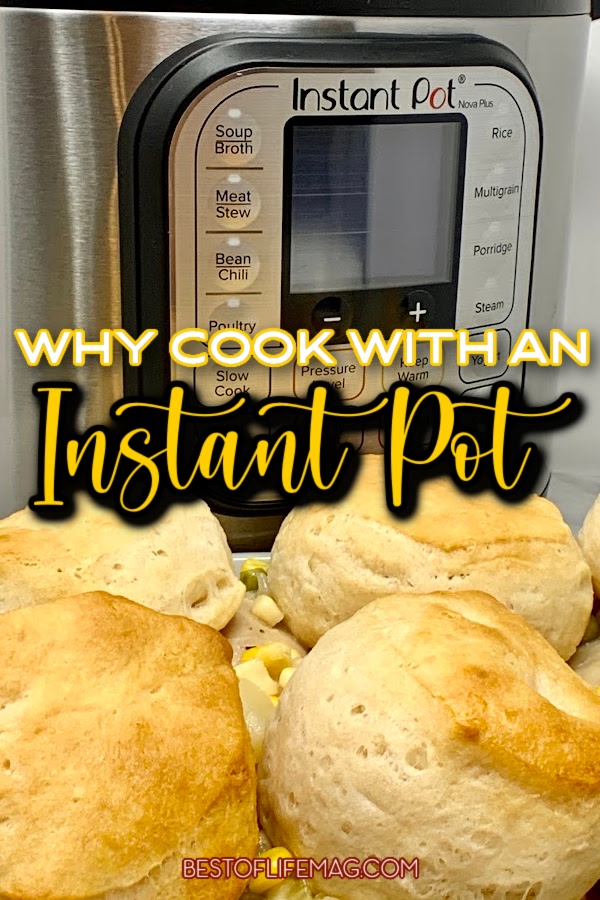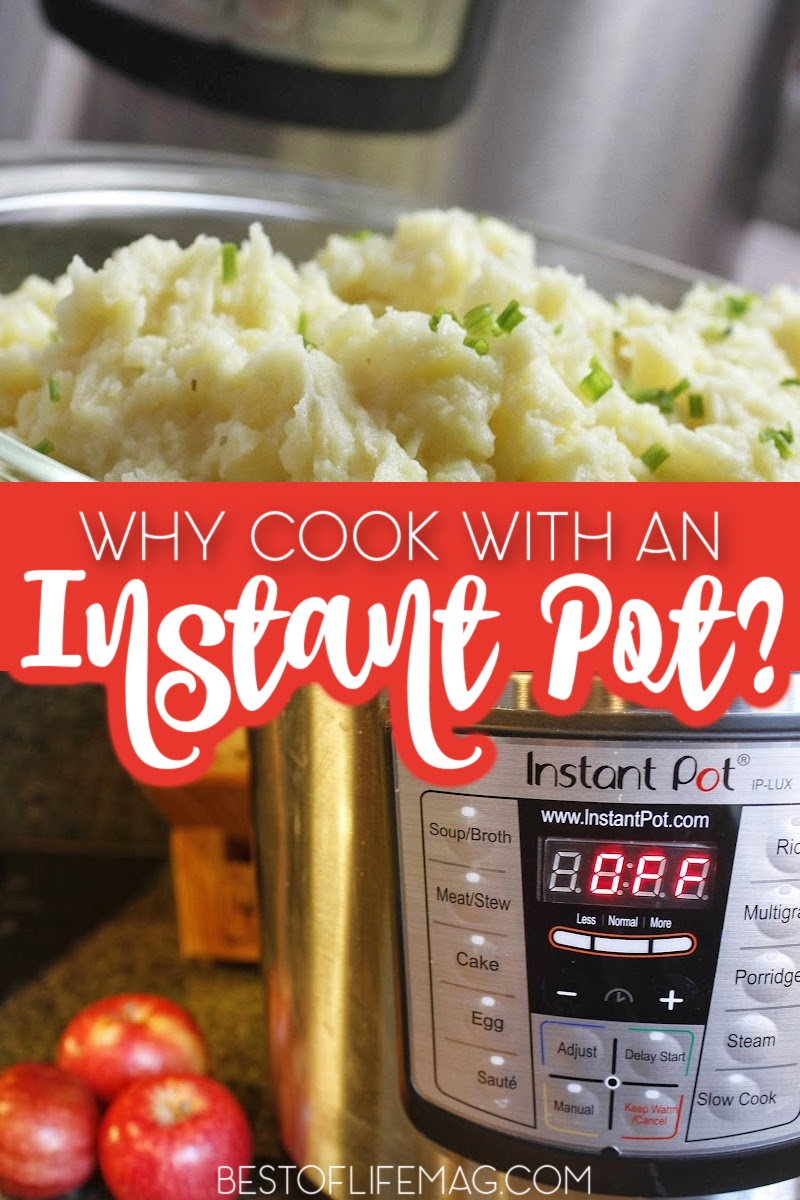 More than a pressure cooker, an Instant Pot takes on the role of many different kitchen devices. Steamer, rice cooker, yogurt maker, browning pan, and warming pot are all things that can be replaced with an Instant Pot. Like the Crock Pot, there are health benefits as well as life benefits when you cook with an Instant Pot.

Most people know what a Crock Pot is and how to use it, but the new craze is fast becoming the Instant Pot. An Instant Pot is a programmable pressure cooker; it's essentially the opposite of a crock pot. Where a Crock Pot is meant to cook foods slowly, the Instant Pot is intended to cut cooking times in half.
When you know the benefits of choosing to cook with an Instant Pot, time savings becomes just one of the many reasons you will enjoy making meals in your Instant Pot. Get ready to fall in love with the Instant Pot. Besides this delightful programmable pressure cooker itself, you can also add accessories that will maximize the benefits of the Instant Pot in your life.
Things like a steaming basket, cheesecake pans, and even different pots for inside. Amazon is an amazing resource center for the Instant Pot. Everything from the silicone rings to specially designed heat resistant pads is available for sale. Don't forget to get a steam rack.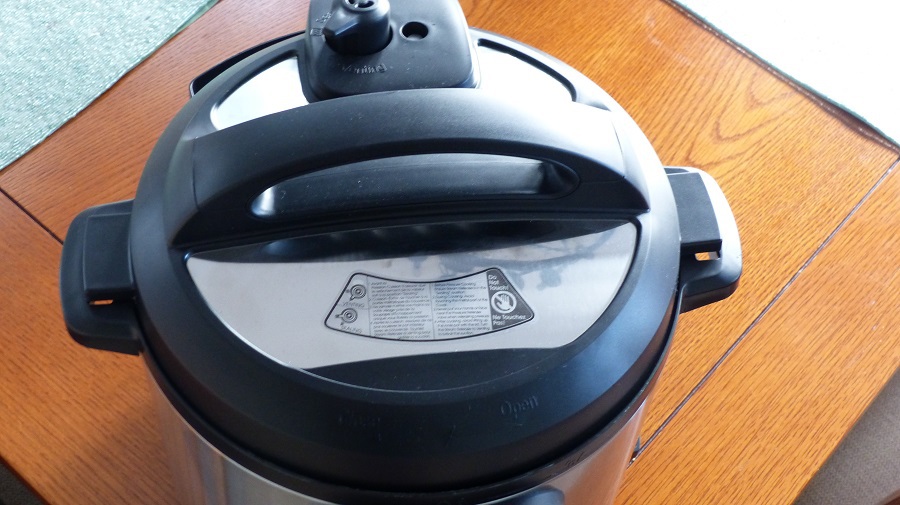 It will come in handy when you want to cook more than one thing at a time in your Instant Pot! There are times when a product comes out that seems similar to another, and people wonder why they need both. If you're a proud owner of a Crock Pot, you may fall in that category.
Why buy and cook with an Instant Pot when the Crock Pot does its job well? The health benefits of an Instant Pot meal are just as valuable as your time. Many people have fallen in love with their Instant Pot for obvious reasons. Some may even say that the Instant Pot saves you time just like a Crock Pot but in a very different way.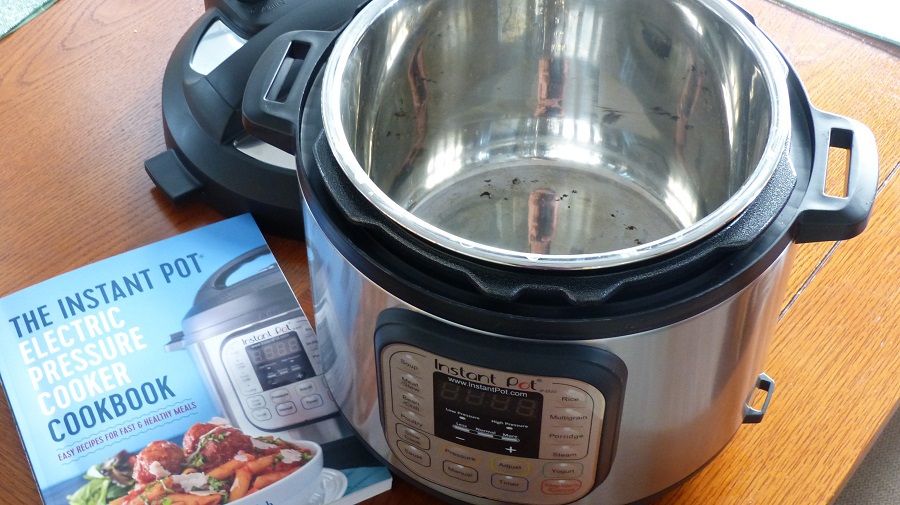 Cook with an Instant Pot for Time
Living a busy lifestyle means you don't always have a chance to throw a healthy, delicious meal together. The Instant Pot allows you to tackle that problem thanks to the cooking times being cut in half if not more. For example, a stew that typically takes 8 hours to cook, only takes an hour in an Instant Pot.
This feature allows you to throw ingredients together, turn on the Instant Pot, walk away, and come back in a short amount of time to a complete meal. Other common dishes that take less time in an Instant Pot include rice at 8 minutes, steamed corn on the cob in 2 minutes, and shreddable chicken or pork in 35 minutes.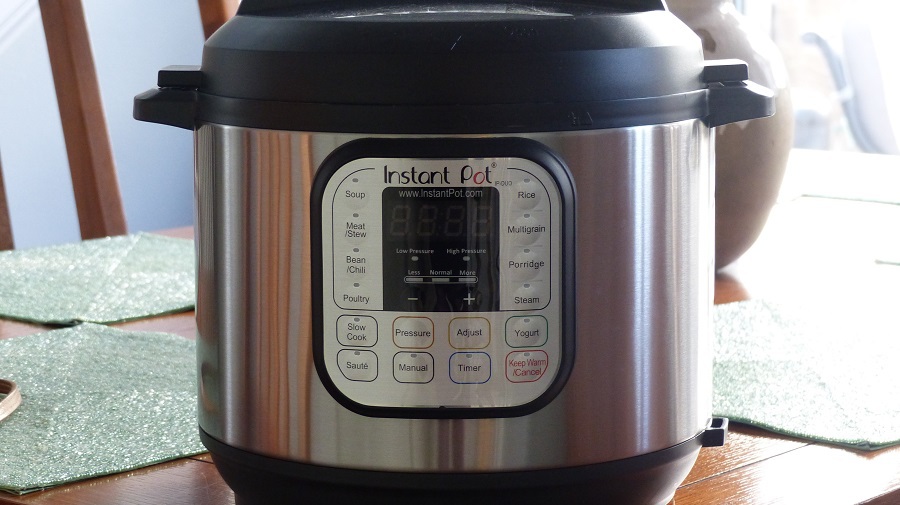 Cook with an Instant Pot for Health
Steaming vegetables usually means a substantial loss of vitamins and minerals. However, a pressure cooker is fully enclosed. That enclosure means the steam stays in one place and doesn't carry much of the nutrients away from the ingredients. Another way nutrients are saved through cooking time.
The longer a meal takes to cook, the more opportunities an ingredient has to lose its nutrients. An Instant Pot keeps the heat on vegetables for a shorter period, meaning you save plenty of nutrients. There are also plenty of healthy Instant Pot recipes you can enjoy.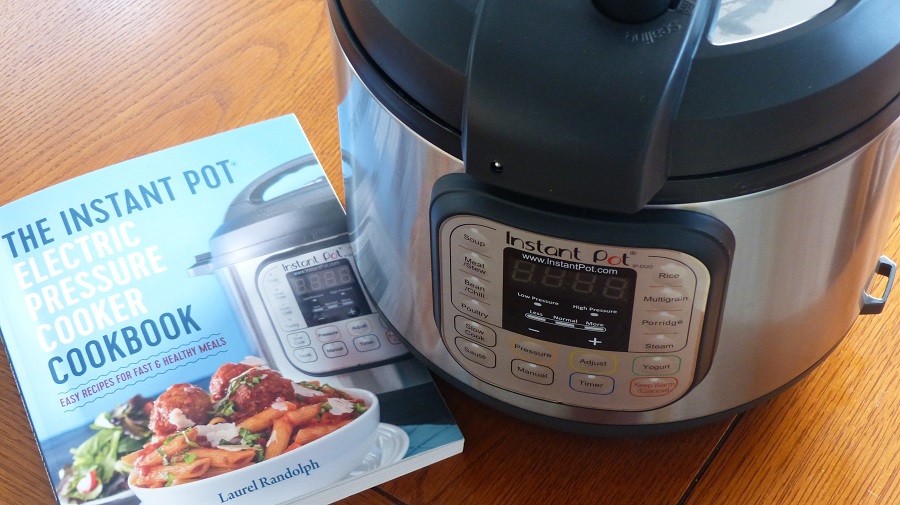 Save Energy, Cook with an Instant Pot
While saving time and nutrients when cooking with an Instant Pot, you can also conserve energy. The Instant Pot is an electric pressure cooker and needs the energy to work but not much. In fact, the Instant Pot is one of the greenest appliances you'll own in your kitchen.
Using smart technology, the Instant Pot will keep the temperature where it needs to be and only at that temp. For most meals, the heat is off for 40% of the cooking time. You can also save on water because the Instant Pot is fully enclosed and doesn't require much water when steaming.
The Instant Pot is a great kitchen appliance that offers many different benefits. If you haven't tried cooking with pressure cooker yet, you should.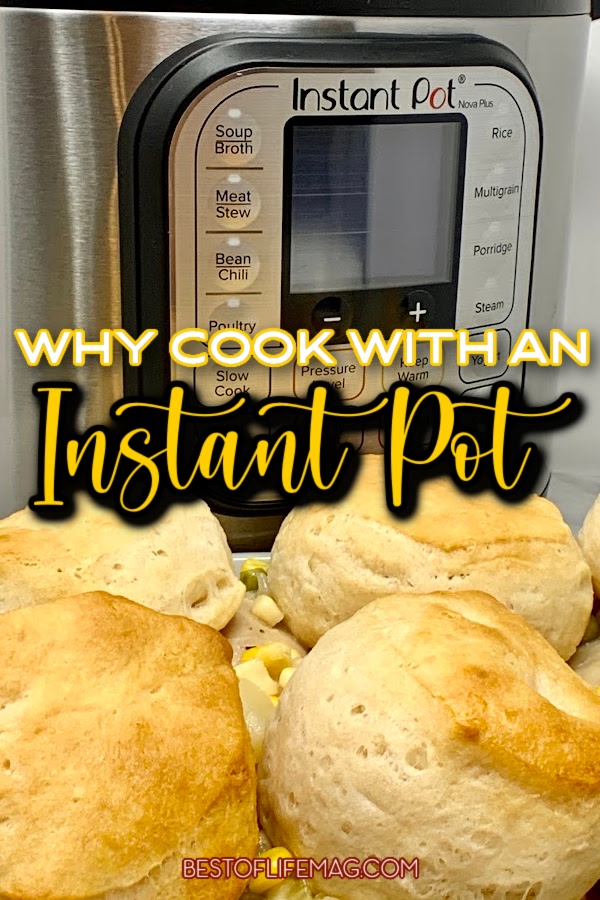 More Instant Pot Ideas
Dairy Free Instant Pot Mashed Potato Recipes | The Instant Pot is the perfect kitchen tool to use to make side dishes while you cook the main dish.
Instant Pot Low Carb Beef Stew | Beef stew is not at the top of people's recipe lists but this recipe might change that.
Instant Pot Keto Chili – Without Beans + Dairy Free | Chili is naturally keto but we can make it even more low carb by removing the beans and dairy from the ingredients list.
Dairy Free Instant Pot Yogurt Recipes | Yogurt recipes are more useful than you may realize and easier to make with an Instant Pot.
Instant Pot Keto Chicken Recipes | Chicken is a meat that can take on many different flavors and that's why it belongs in a keto diet.