This site contains affiliate links. Please read our Policies for information.
This is my third year attending the Consumer Electronics Show in Las Vegas; I have definitely learned along the way and finally feel like I will be fully prepared this year.  The show is full of things to see and people to meet so requires me to be "on" much of the time; being properly packed means I can focus on the show and enjoy all that it offers.
Packing for the Consumer Electronics Show doesn't mean you have to give up fashion for function. 
Portable Chargers
The Consumer Electronics Show is the heart of technology; everyone walks with their phone in hand to share and keep up with everything regarding the show via social media.  I work my phones very hard at CES so always take portable chargers along.  This year I am powered up with my Ventev Powercell 10000+ Battery Charger.  It has a built in micro USB prong and a built in wall charger so I recharge her as needed.  During the evening I carry their Powercell 3015c Battery Charger with built in micro USB cable because the slim design reduces weight and gives me a recharge if I need it.  The slim design is killer because I can slip it into my back pocket if needed as well.
Business Cards
Networking is key at CES so I always make sure I have business cards on hand.  Presentation is not as important as function at the show so I have less expensive cards I carry in a Ziploc bag.
Smartphone
Somehow thousands of people walk with their head down tweeting and Facebooking about the show without running into each other that often. Having a good smartphone is essential; this year I am carrying my trusted LG G4. Make sure you clear out old files and apps that are running silently in the background to keep your battery working at its best.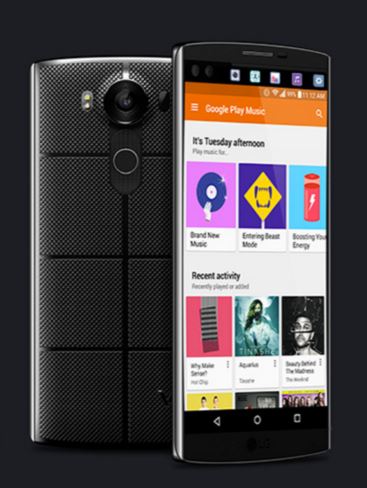 Tablet or Large Smartphone
Carrying a large smartphone or tablet helps with content production and writing articles. If you are like me and covering CES for any websites, you may want to carry a larger smartphone or tablet to help you write. My LG V10 will be on hand to help me this year.
Small Snacks
There is food to be found at CES but it is not what I normally eat; plus I would rather save my calories for dinner and wine (or Margaritas!) with Becca. I carry almonds, protein bars, and smaller snacks each day to refuel.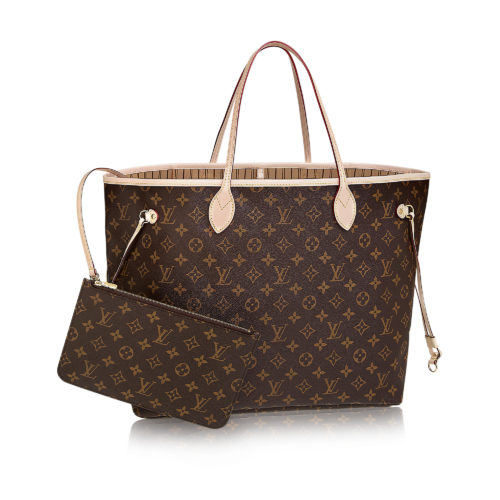 Large Carryall for Day
I love handbags and bags of any kind so put extra thought into which I will take to any event or trip I go on. My tried and true handbag of choice for the Consumer Electronics Show is my Louis Vuitton Neverfull GM. It holds everything I need and then some and is lightweight so I am not carrying any extra weight.
Small Bag for Night
At night I ditch my Louis Vuitton Neverfull and switch to a lightweight handbag that holds my basic essentials and goes cross body so I know my belongings are safe.  It gives my shoulder a break so I am ready for the show the next morning.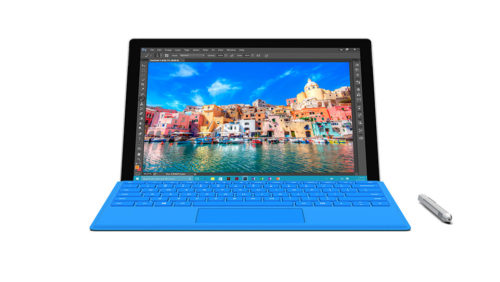 Surface Pro 3 (or 4)
I ADORE my Surface Pro 3 and can't wait to hopefully get the Surface Pro 4.  It truly does everything a traditional laptop would and is lightweight. If I need to carry it around at the show I can and my favorite features is that I don't have to remove it from my bag while going through airport security. Travel made simple is always key!
One Pair of Shoes for Each Day
By far my best piece of advice for packing for the Consumer Electronics Show is to pack a pair of shoes for each day of the show.  CES is all walking and lots of it; far more than I ever anticipated.  I love boots for fall and winter so take a pair for each day and a pair of uber comfy shoes for the hotel that I can slip on and off.
Layers
The dry air of Las Vegas is perfect for layers so take along sweaters and packable jackets.  I have a few Barefoot Dreams wraps and my North Face jacket that pack down to nothing and offer just enough warmth for the climate.
This packing list for the Consumer Electronics Show has the basics everyone needs. Add on those that are key to you and you are set! See you at CES!