This site contains affiliate links. Please read our Policies for information.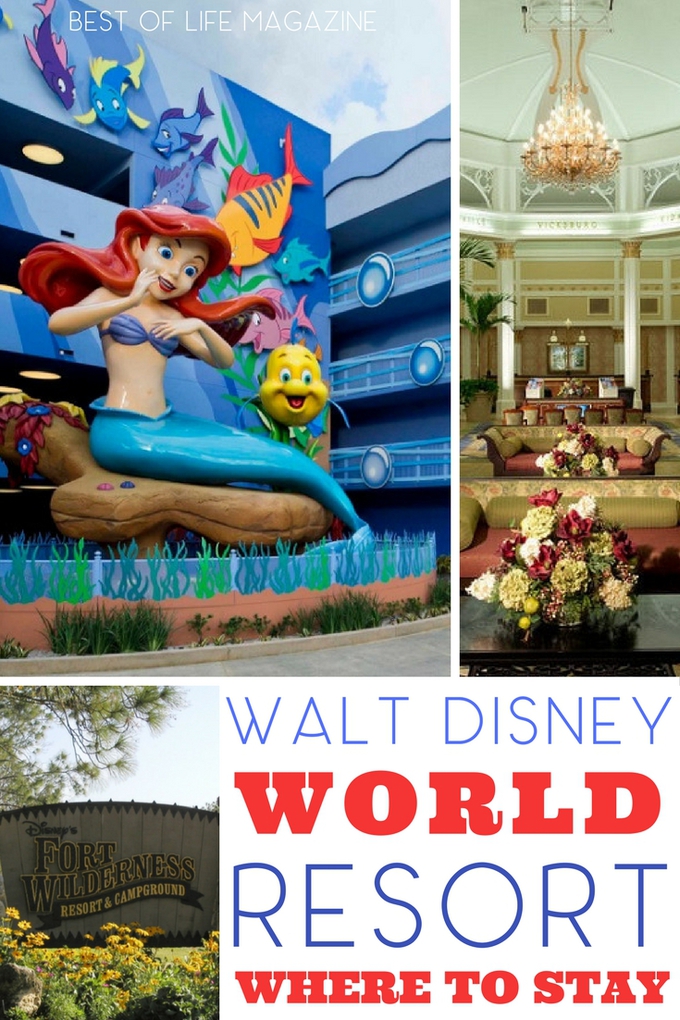 A friend and I were chatting on Facebook about the best places to stay when visiting Walt Disney World. Immediately, I got that giddy…You know…the Disney giddy…feeling inside. I get it every time I walk in a Disney Park, store, resort, or when I see that "Disney smile" on Ava and Cal's face.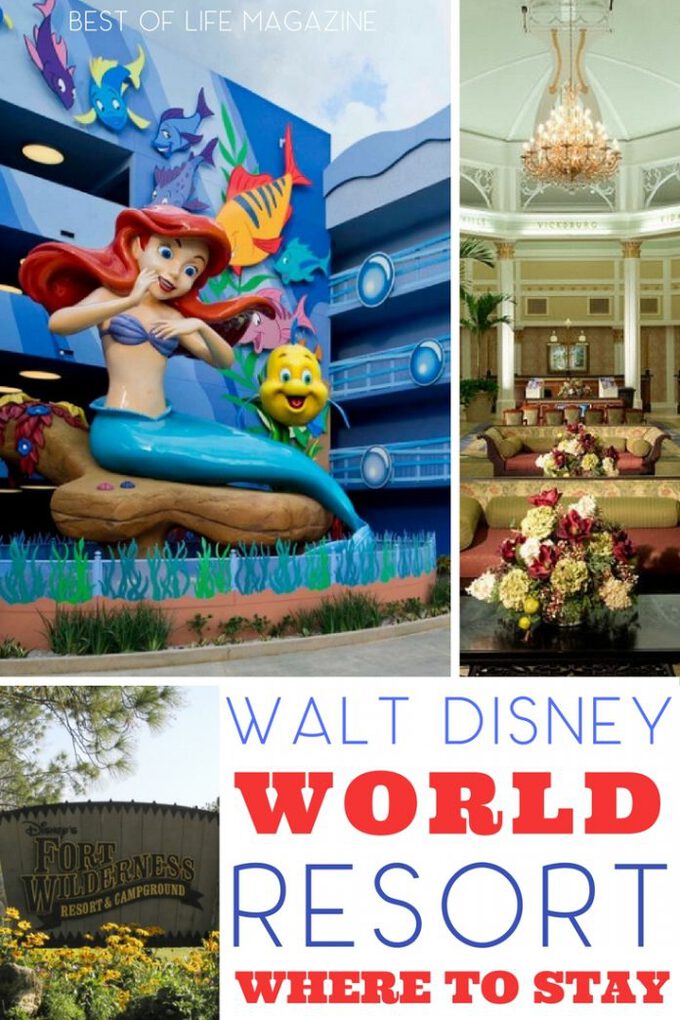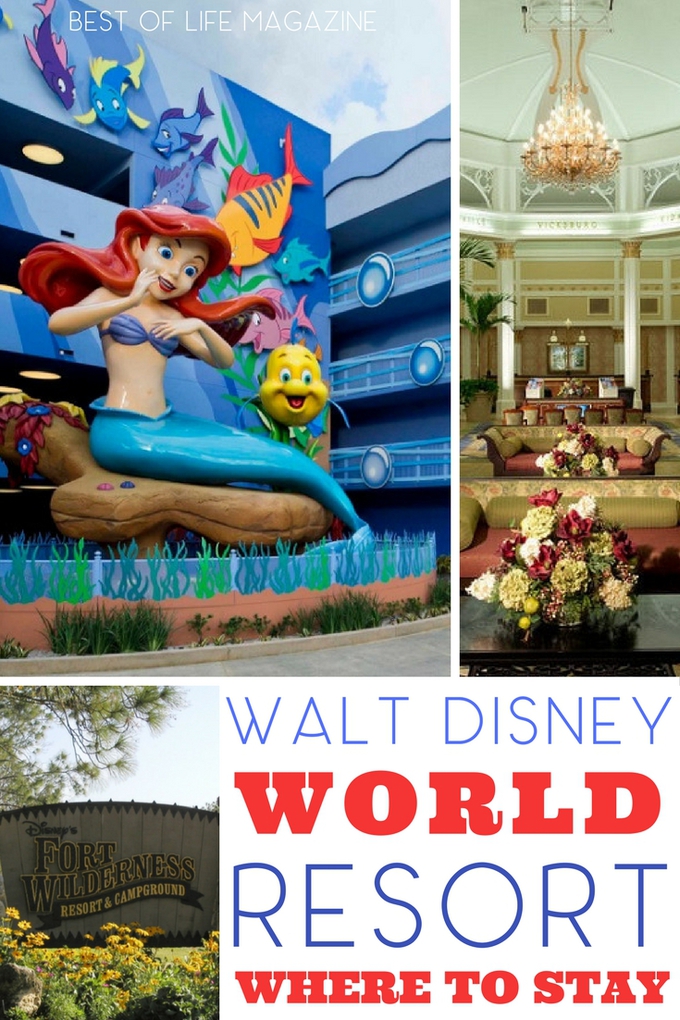 Heading to Disney World? Read this to learn first-hand where to stay when visiting the Walt Disney World Resort inside and out.
As I thought about my answer to this question two things came to mind. One. Why just share my answer with my friend when I could share it with all of you? Two. How could I answer this question on my own? After all, everyone has their own needs and wants when traveling. Plus, I am privileged to be in the company of major Disney Awesomesauce in our Disney Social Media Moms group.
Here are my official recommendations on the "Best Places to Stay when Visiting Walt Disney World" and those of my Disney Social Media Mom friends as well.
It can be a bit overwhelming when you think of all of the resorts and all of the criteria that go into deciding where to stay. Focusing on the key factors will make your decision easier…here are the top three I recommend you consider as you narrow down your choices.
Location
Is Walt Disney World the focus of your vacation or will you be doing other things as well? If you will spend fifty percent or more of your vacation at WDW, then staying close by is essential to everyone's happiness. And your proximity to the parks means that much more Disney Magic in your days instead of wasting it on travel time.
The Monorail and other Complimentary Transportation
Staying at select Disney World Resorts means you get the added benefit of complimentary resort transportation throughout the Walt Disney World Resort. Be sure to check information for each specific resort to verify which transportation is available and its proximity to each park. You may also want to consider staying at a resort along the Monorail; this is especially handy when traveling with small children and strollers as you don't have to worry about the loading, unloading, folding and unfolding of the stroller in order to get on and off a bus. It may not seem like much but after 10+ hours of being on your feet…with children…who are now all tired…it is a gift from God.
Room Layout
My husband and I are big on hotels and resorts that offer suites…basically anything that provides two separate rooms so the kids can sleep and we can enjoy some quiet time…
Alone…
With lights on…
(if you can insert a cup of coffee or glass of wine in here, it's even better)…
To begin and end our day gets our vote.
So consider how long you will be visiting Walt Disney World and determine if this is important to your family or not.
From the Beach Club Resort to the Wilderness Lodge to the new Art of Animation Resort, the Disney Social Media Moms all have their faves! Consider what they each had to say when deciding where you want to stay…
Pilar Clark has a "Top 5 Go to List" when staying at Disney World including Bay Lake, Grand Floridian, Wilderness Lodge and Port Orleans French Quarter and agrees that being along the monorail makes for an incredible experience at Walt Disney World. The Bay Lake Tower is a favorite of Amy McEachern Hodges. The two bathroom layout is convenient for the family with a teen and tween; being on the monorail line and having a view of the Electric Water Pageant make this an easy choice. The Grand Floridian offers incredible convenience if you have little ones because it is so easy to get to the Magic Kingdom.
Connie Roberts is a fan of Old Key West! "It's quiet and relaxing, but still has that Disney flare." They have two bedroom rooms as well with full kitchens and laundry.
Fort Wilderness Lodge
Ashley Forster over at FiddleDeeMe loves the cabins at Disney's Fort Wilderness Campground and says they will be their go-to place from now on. She loves the ample space and that there is a door on the bedroom, a patio, a grill, and a full kitchen (essential for breakfast/snacks to save money)! Another perk? Disney even does the dishes for you. They love renting the golf carts and driving around the campground to check out all of the RVs decorated for the holidays, too. "It feels like you're away from it all, but only a boat ride away from Magic Kingdom Park."
The Villas
With young kids, having TWO rooms that allow adults to be up (with lights on) beyond 7 pm is a MUST for both our family and Andrea Updyke over at Lil-Kid-Things! Julie Pron agrees that the resort ABSOLUTELY has to have two rooms for them to enjoy it. They loved Boardwalk Villas for the location, but next time will stay at Beach Club Villas. Location is also key. Susan Panzera loves the Beach Club Resort for its convenience. It is close to the two parks, the boardwalk, and has a fabulous pool! (I second this…the pool is wonderful! The Beach Club Resort pool means you and your family can spend time relaxing poolside between park visits.)
Art of Animation Resort
Many of my #DisneySMMom friends, myself included, rave about the Art of Animation Resort. Amy Bair over at Resourceful Mommy votes the Art of Animation as her favorite value resort and loves the convenience of the frequent bus service, the pools, arcade and spacious rooms. But when choosing her overall favorite resort, Amy says it is the "Grand Floridian, all the way!" She loves the Café, the quick service pizza, and arcade, and zero entry pool…all one stop away from the Magic Kingdom. Mitch votes AOA as the "#1 Best Place to Stay with Kids". With room for six that includes a separate bedroom and beyond amazing pools, Disney's AOA offers comfort, convenience, and built-in entertainment. Amy Oztan gives another vote for Art of Animation! The mini-kitchen and two full bathrooms offer incredible convenience. The pool area is the coolest she has seen and she also gives another vote for the arcade.
The Animal Kingdom
When visiting Walt Disney World, be sure you take in the beauty and enjoyment of Epcot as well. If you stay at the Beach or Yacht Club, you can walk or take a boat to Epcot. Jodi Fur loves these resorts and the Swann and Dolphin for their convenience to Epcot which has fantastic dining options at night. Another favorite of Jodi's? The Animal Kingdom Lodge for the view of the animals. Desiree Miller from Stress-Free Baby loves the Animal Kingdom and so do Amy Querido and her family. If your children love animals, then the Animal Kingdom is perfect; everyone will love watching the wild animals right outside the resort.
Molly Gold agrees with Amy and Jodo in that convenience is key. Molly stayed at the Yacht Club and experienced the lovely walks to Epcot. Molly has also heard great things about the Bay Tower…and truly believes that anytime you have the monorail at your disposal, you are golden!
The Polynesian
Speaking of the fantastic and beautiful dining options at night…that highlights the importance of the Park Hopper option when purchasing your park tickets. Corinne McDermott is an advocate of these as well and is a total fan of being on the monorail but also truly enjoys the old-school Disney-ness of the Polynesian. Nanette Gomez gives another vote for the Polynesian as does Maricris Guadagna. Maricris loves the feeling of an island paradise that the Polynesian provides. Amy Kurz Bellgardt over at Mom Spark is another Disney mom that loves staying at The Polynesian with her family. "It's family friendly and, best of all, on the monorail, which makes commuting much easier with the family, especially if you have a little one in a stroller. Plus, the Polynesian has DOLE WHIP. Need I say more?"
Dole Whip…Mmmm…
That's a perfect thought to end this with.
So given all of these suggestions, where will you stay when you visit Walt Disney World?