This site contains affiliate links. Please read our Policies for information.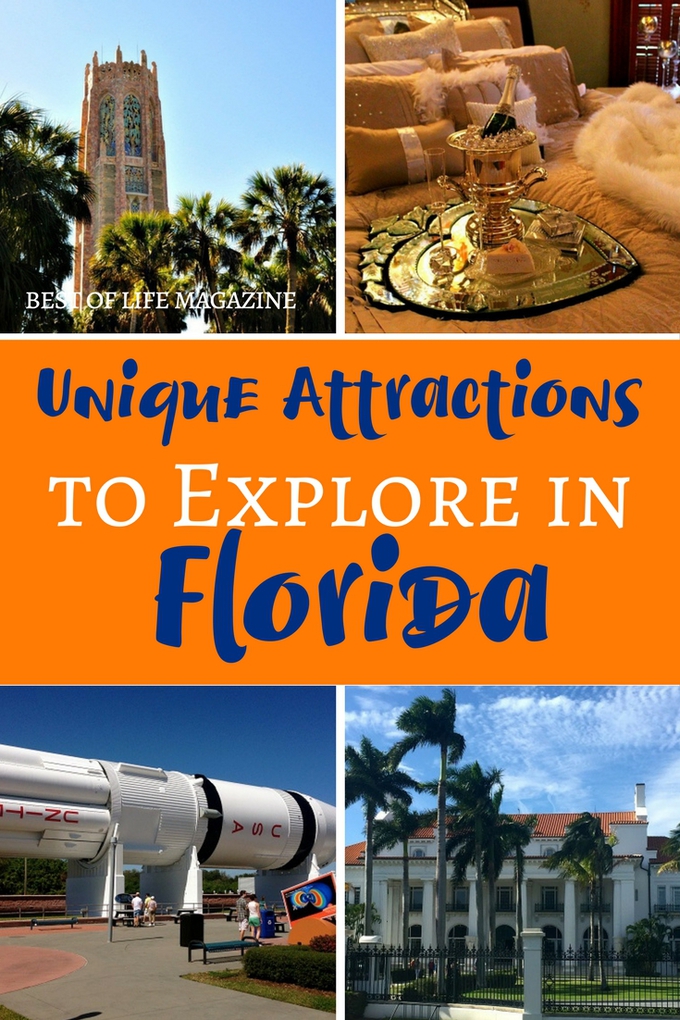 Florida is home to more than just the big attractions. If you travel to Florida and don't visit the sites of historical value, you'll be missing out on a lot. The attractions to explore in Florida list is a very long one that will keep you busy for many trips to come. Don't fall into the same trap many tourists do and venture outside of the Orlando main stage of Florida. Pack your bags you can leave today!

There are many attractions to explore in Florida that are equally fun compared to the theme parks but more historical and educational.
When thinking of Florida, the most common things that come to mind are theme parks, seafood, alligators, beaches, and traffic. But Florida also has unique sightseeing and historic attractions in the state, too.
The most intriguing attractions to explore in Florida for tourists and locals are the interesting museums, gardens, and mansions that offer a special adventure at each location. Many of these sites are also listed on the National Register of Historic Places.
The Salvador Dali Museum, St. Petersburg
The Salvador Dali Museum houses the largest collection of this eclectic surrealist artist's work in the world. It features over 2000 items. The appearance of the museum itself is something to marvel over. Though a normal structure on almost every side, a geodesic glass bubble bursts from the structure reflecting light in a most unusual fashion from its thousand piece triangular panes.
Dali, a Spanish artist, often inserted alternative images into his artworks making it a treasure hunt, if you will. His paintings jump off of the canvas in a seductive and imaginative manner, combining his fascination with Sigmund Freud, DNA, divinity, and immortality. Perhaps that is why Dali's complex Melting Clocks were his biggest claim to fame.
Walk the museum's helical spiral stairway and sit on the mustache benches, all created with Dali's interests in mind. Dali's signature mustache makes him one of the most recognized artists of all time. After viewing the captivating artworks, enjoy lunch at the Salvador Dali Museum's onsite Spanish Cafe Gala.
Now through April 17th, explore the collection of the 20th-century artist Frida Kahlo. The exhibit features more than 60 pieces, sure to dazzle art lovers.
Ticket prices are $24 for adults and $22 for ages 65+. Discount tickets are available for children, students, military, firefighters, police, and educators with a valid ID.

Henry Morrison Flagler Museum, Palm Beach
Henry Flagler, of the Standard Oil fame and fortune, built his gorgeous Gilded Age mansion in Palm Beach for his third wife, Mary Lily Kenan. In 1902, the mansion, Whitehall, became a place for the Flaglers to spend their winter and invite their friends.
Today, you can tour the opulent mansion, almost exactly as the Flaglers left it. The pristine Flagler Museum contains 22 bedrooms, electric lighting, central air, and telephone capability, almost all unheard of at that time.
Incredible parquet floors, imported marble, and 24 karat gold accents add to the allure of the Henry Morrison Flagler Museum. The waterfront grounds offer a spectacular view of the West Palm Beach city skyline.
Be sure to walk on board the #91 train car that carried the railroad tycoon's family to their winter retreat – it a must for your list of attractions to explore in Florida.
The Flagler Museum is a National Historic Landmark and the first museum built in the state of Florida. Visit the museum's website for special events, such as musical performances, and to plan your special event.
Visit the Café des Beaux-Arts for afternoon tea. Whitehall Special Blend™ tea, darling finger sandwiches, and mini-desserts make up this tasty fare.
Ticket prices are $18 for adults 18+. Discounts are available for children under 18.

Kennedy Space Center Visitor Complex, Cape Canaveral
Go on your own discovery tour in space at the Kennedy Space Center, one of the greatest collections of space memorabilia in the country. This is a must-see attraction in the state of Florida.
Visitors can roam the Rocket Garden and can admire famous space mission participants such as Mercury, Apollo, and Gemini. Check out the evolution of space suits, the newest Heroes and Legends experience, or feast your eyes on the space shuttle Atlantis. Since Wi-Fi is free, consider face-timing someone who would love to see a piece of our space history from the comfort of their home.
Check their online calendar of events and try to plan your visit at a time when it coincides with a live rocket launch.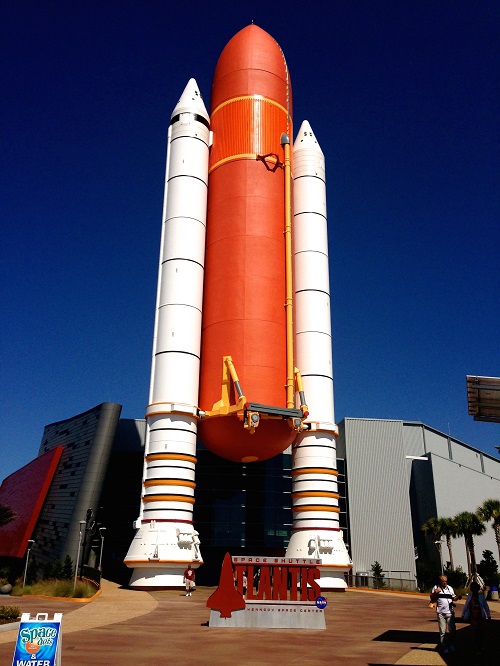 Come hungry and eat Lunch with an Astronaut. Hear stories from the guest astronaut's space career, participate in a question and answer session, chow down on a tasty buffet, and snap photos with the guest of honor.
With less than 1,000 astronauts in the country, this is a once-in-a-lifetime opportunity and memory you will not soon forget. If that does not fit in your schedule or budget, there are 4 restaurants and 3 snack kiosks available around the property.
Ticket prices are $50 for adults 12+ and $40 for children 3-11. Discounts are available for many groups, including active and retired military, seniors, and Brevard County residents.

The Ringling, Sarasota
There could not be a better time to browse the museum of the Ringling-Barnum Bailey circus fame before the circus takes its final bow in May of this year. For more than 150 years, Ringling Brothers circuses have thrilled families with their entertaining performance featuring clowns, daring acrobats, flamboyant costumes, and controversial animal acts.
This beautiful museum is a stroll down memory lane for parents and a thrilling adventure for young ones and is not to be missed as you are planning what attractions to explore in Florida.
Since Sarasota was the winter home of the Ringling Bros and Barnum & Bailey® Circus, it was the perfect spot to create a museum savoring the circus' relics and entertainment industry. Several options of amazing things to see lie on the Ringling grounds including the Museum of Art, Circus Museum, and Ca'D' Zan, the 56-room mansion that belonged to John Ringling's wife Mable.
The Ringling is constantly changing exhibits so a return visit may be full of completely new things. Favorite full-permanent draws include the parade wagons, colorful costumes, and an amazing 3,000 square feet model miniature circus depicting the traveling circus, which took the creator a lifetime to complete.
A visit to the Italian inspired Ca'D' Zan mansion will delight art and architecture lovers. Its impressive Venetian glass windows, marble terraces, and waterfront dock make the outside equally as high styling as the rich inside. Ca 'D' Zan is listed on the National Register of Historic Places.
Ticket prices are $25 for adults and $23 for seniors 65+. Various discounts are available for children, military, teachers, and students.

The Stetson Mansion, Deland
Creating the "original hat of the West", John B. Stetson built his famous Victorian home in the town of Deland (Persimmon Hollow at the time) more than 150 years ago. Stetson's house was the "grandest home ever built in Florida before the 20th century".
The current owners are doing their best to keep this mansion alive and well. After 100 years in demise, this stately home has been restored for visitors to enjoy in a most intimate and beautiful fashion.
From the uniquely hand-carved woodwork and mind-boggling parquet floor designs to the 10,000 panes of sparkling glass and Edison working light fixtures, the Stetson Mansion is a beauty to behold. Although tours are conducted year-round, The Stetson Mansion's Christmas Spectacular offering is something very special.
Dazzle in the individually decorated rooms that change every year and are highly anticipated until the big reveal.
Guests feel like one of the family at this historic giant. The Stetson Mansion is listed on the National Historic Register of Historic Places so is definitely one of the best attractions to explore in Florida. Do not miss the cozy and charming School House, which can be rented as a guesthouse.
Fun facts: Johnny Depp's fedora, Indiana Jones, Jon Hamm as Don Draper in Mad Men, John Travolta as Bud in Urban Cowboy, Presidents Eisenhower, Truman, and George W. Bush, and hats often worn by John Wayne, Calamity Jane, Will Rogers, Annie Oakley were all Stetson brand hats.
Ticket prices are $20 plus tax for adults and $15 plus tax for children and students under 22. Cash only.

Bok Tower Gardens, Lake Wales
Hidden in the middle of Central Florida lies a wondrous property that has been referred to as "America's Taj Mahal" and should definitely be on your list of attractions to explore in Florida.
The amazing Bok Tower Gardens boasts pristine landscape, a historic Carillon bell tower, and reflecting pool. The gardens were the brainchild of award-winning author and publisher Edward W. Bok and designed by the famous architect Frederick Law Olmsted Jr., known for the great works of the National Mall and Jefferson Memorial.
Nearby, the Pinewood Estate, a 20-room Mediterranean inspired mansion, which requires a separate ticket, is worth exploring as well.
Though everything at Bok Tower Gardens is aesthetically pleasing, the real standout is the 205-foot art deco Singing Tower. Thirty-minute bell concerts take place daily at both 1 and 3 o'clock.
It is a real treat to surround yourself with the garden's beauty while feasting on the lovely music, sometimes timeless classics and at others, more modern music. World famous carillonneur Geert D'Hollander is a mainstay at the gardens.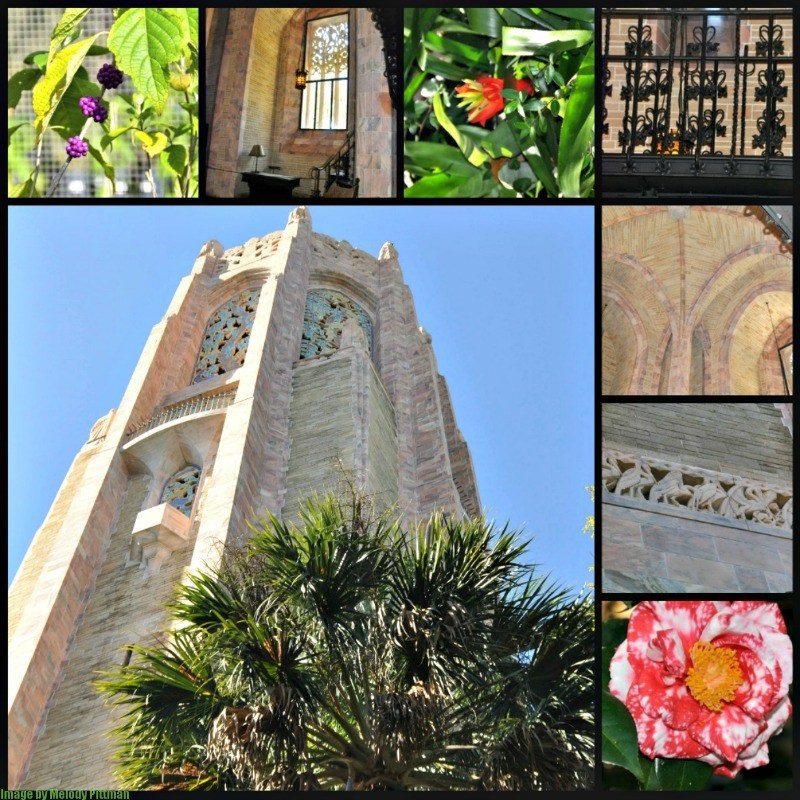 The Bok Tower experience is a sanctuary where one can relax and reflect while being in the midst of incredible beauty. It is also listed on the National Register of Historic Places.
Bok Tower now has a specialty children's garden. Make a day of it and eat lunch at the onsite Blue Palmetto Cafe. Their fresh salad choices are raved about by the locals.
Ticket prices are $14 for adults and $5 for children (5-12). Tickets (including Pinewood Estate) are $20 for adults and $10 for children (5-12). Discounts are available for groups and the military.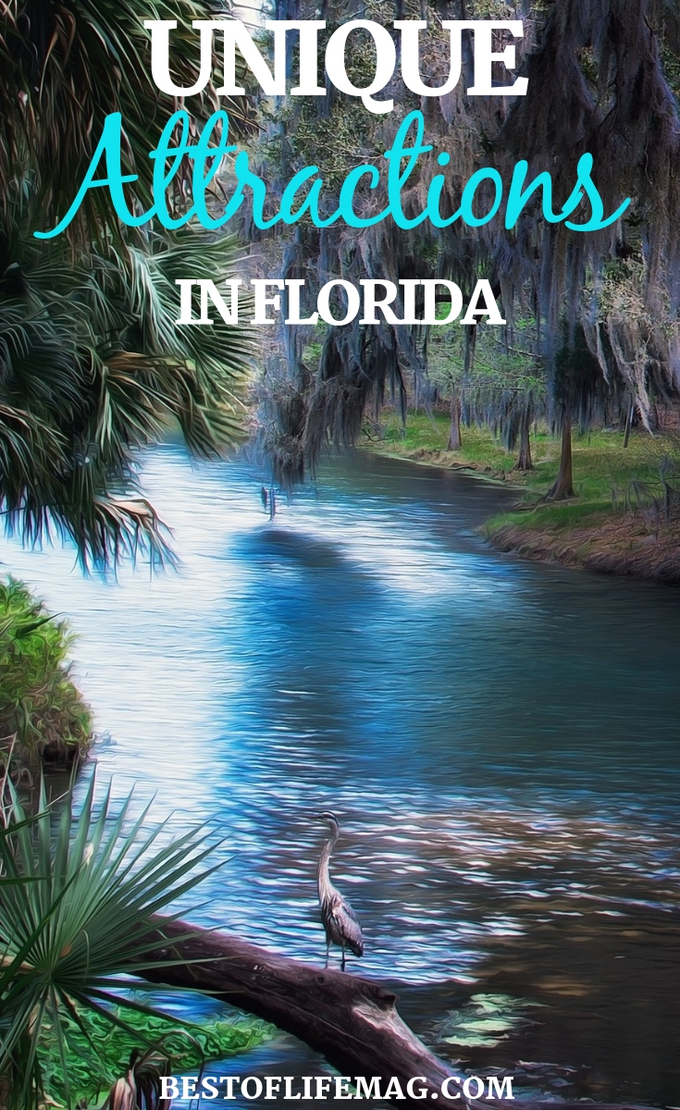 Explore A Different Side of Florida
As you can see, Florida is as much for history lovers and unique experiences as it is for beaches and amusement parks. We hope you will enjoy some of the Sunshine State's hidden gems as attractions to explore in Florida on your next visit.
Save
Save