This site contains affiliate links. Please read our Policies for information.
Father's Day will be here soon allowing us to spoil Dad with gifts, love, and something all men love – food.  We had a chance to sample the Father's Day menu at Tamarind of London in Newport Beach this week so we could share our experience with you.
June is the perfect time to spoil Dad and Support RED at Tamarind of London in Newport Beach.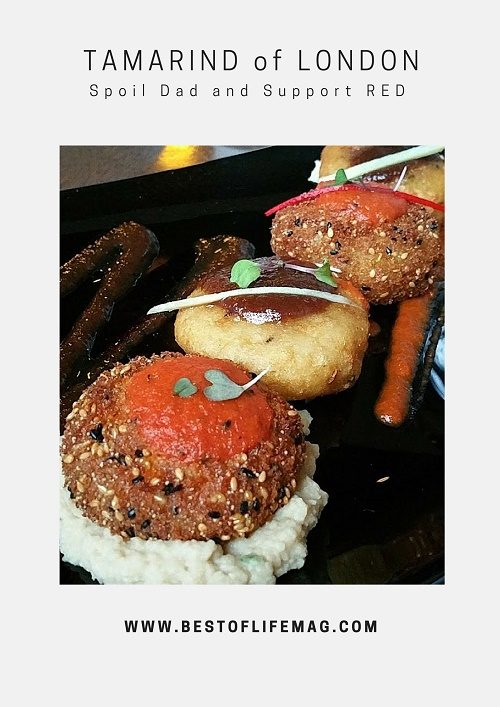 Father's Day Appetizers
The Father's Day menu at Tamarind of London starts off with a lovely selection of appetizers including one of my favorites – their Potato Duo featuring a grilled potato cake with cumin and ginger and spiced potato croquette centered around smoked tomato chutney.  Dad can also choose Tandoori Grilled Prawns or Tandoori Lamb both of which are perfectly flavored and pair beautifully with the rest of the menu items offered.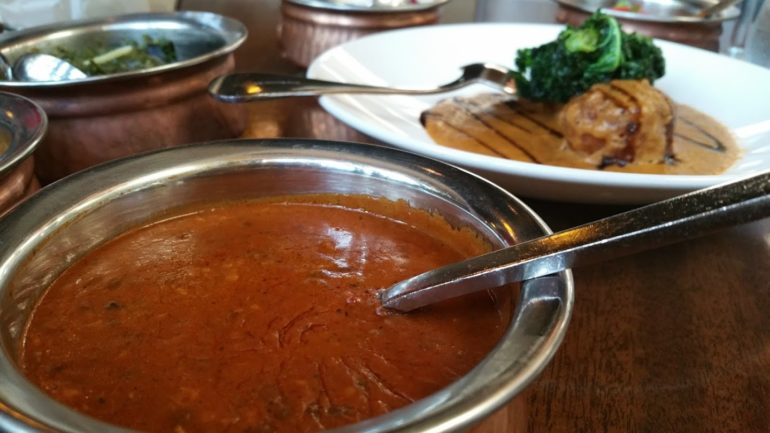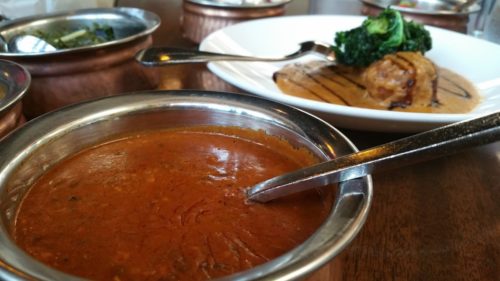 Main Course for Dad at Tamarind of London
After selecting an appetizer, you then move onto another amazing selection of main course dishes to choose from.  Both my husband and I found the Vegetable Dumplings to be a surprise favorite.  The Chicken Tikka Masala is sautéed with onions in a spicy Makhni sauce but the Coconut Fish Curry was the stand out dish of the evening.  Tender and flavorful, it melted on the tongue and paired perfectly with the side dishes including black lentils and tandoori bread or rice.  The Spinach and Cottage Cheese side dish is certainly not to miss!
Your Father's Day meal ends with Chocolate Samosas for dessert unless you opt to support RED.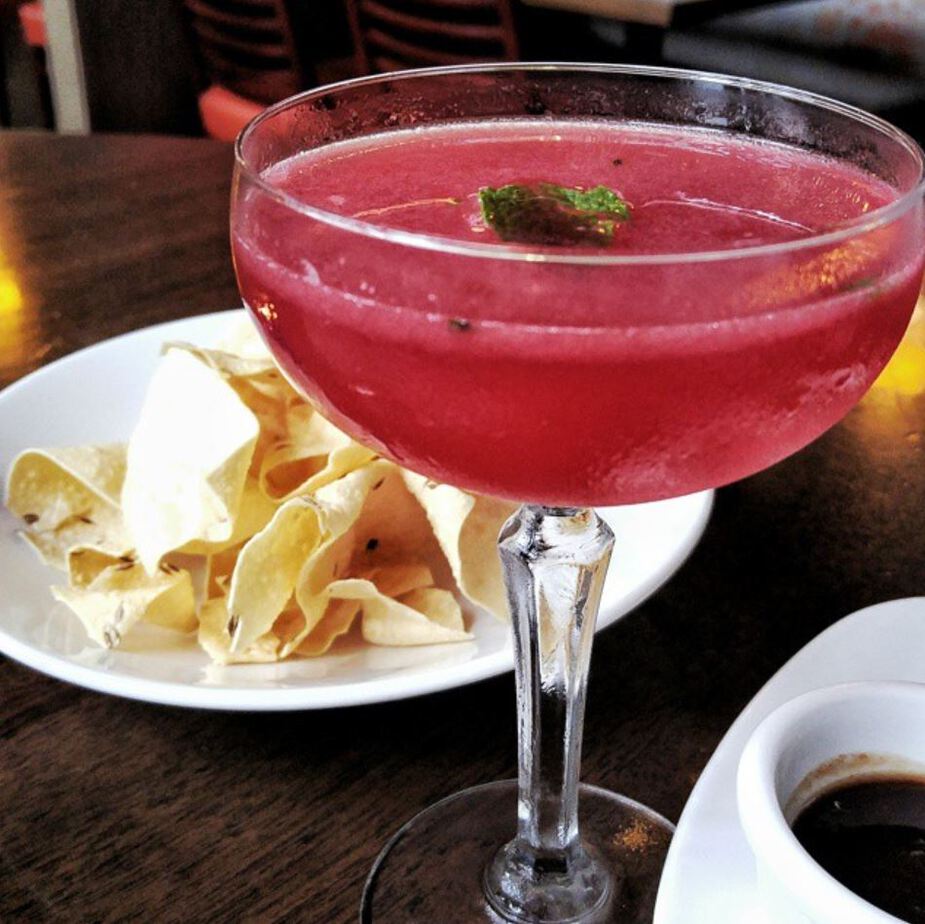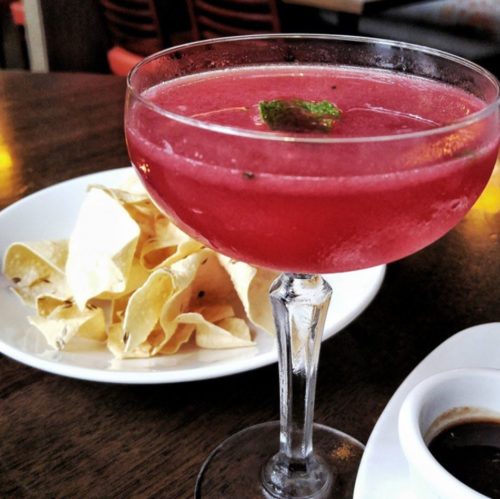 Support RED at Tamarind
The added bonus is that during the month of June, Tamarind of London is joining in support of the (RED) campaign with a special RED cocktail and scrumptious dessert.  100% of the proceeds from these two menu items goes directly to the non-profit organization that was founded in 2006 by Bono from U2 and activist Bobby Shriver.  Bono and Bobby aim to get businesses and people involved in the fight against AIDS and providing pregnant mothers who do have AIDS with medication so they do not pass it onto their babies.
Guests can join Tamarind of Newport Beach throughout the month of June and support this cause and enjoy two specially created menu items.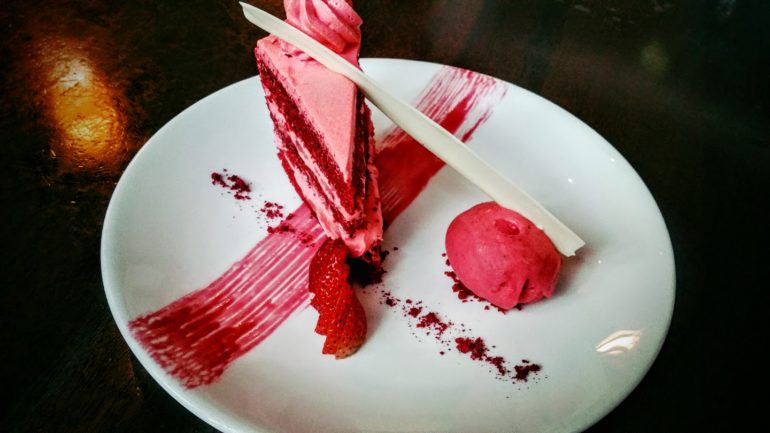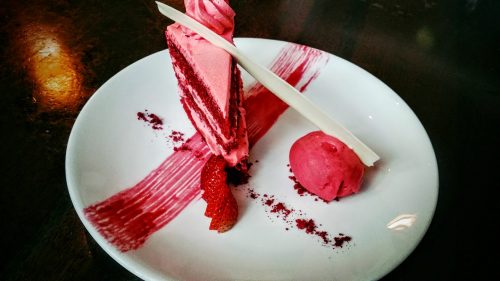 The RED Rose Petal Martini is light and refreshing and perfectly sweetened.  We enjoyed one with our appetizers as we sampled the Father's Day menu at Tamarind of London.
After dinner, be sure to treat yourselves and Dad to a slice of RED Velvet Cake at Tamarind of London as well.  While talking with Head Chef Imran Ali it was evident that the dessert is carefully planned to delight guests in both flavor and texture.
Not every restaurant can tell a story through their menu and service. Tamarind of London not only tells a story but lets their guests feel the story.