Standard Process Antronex Review and Uses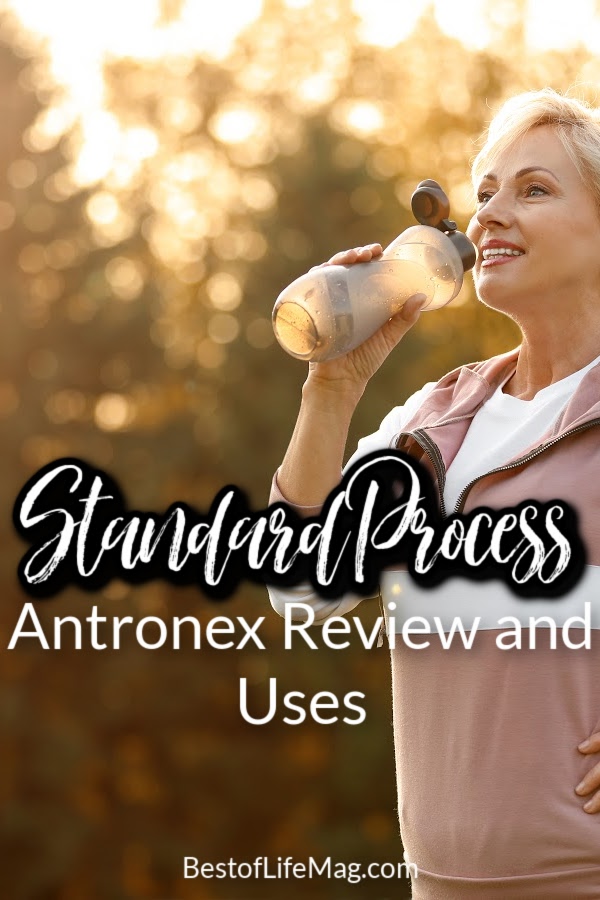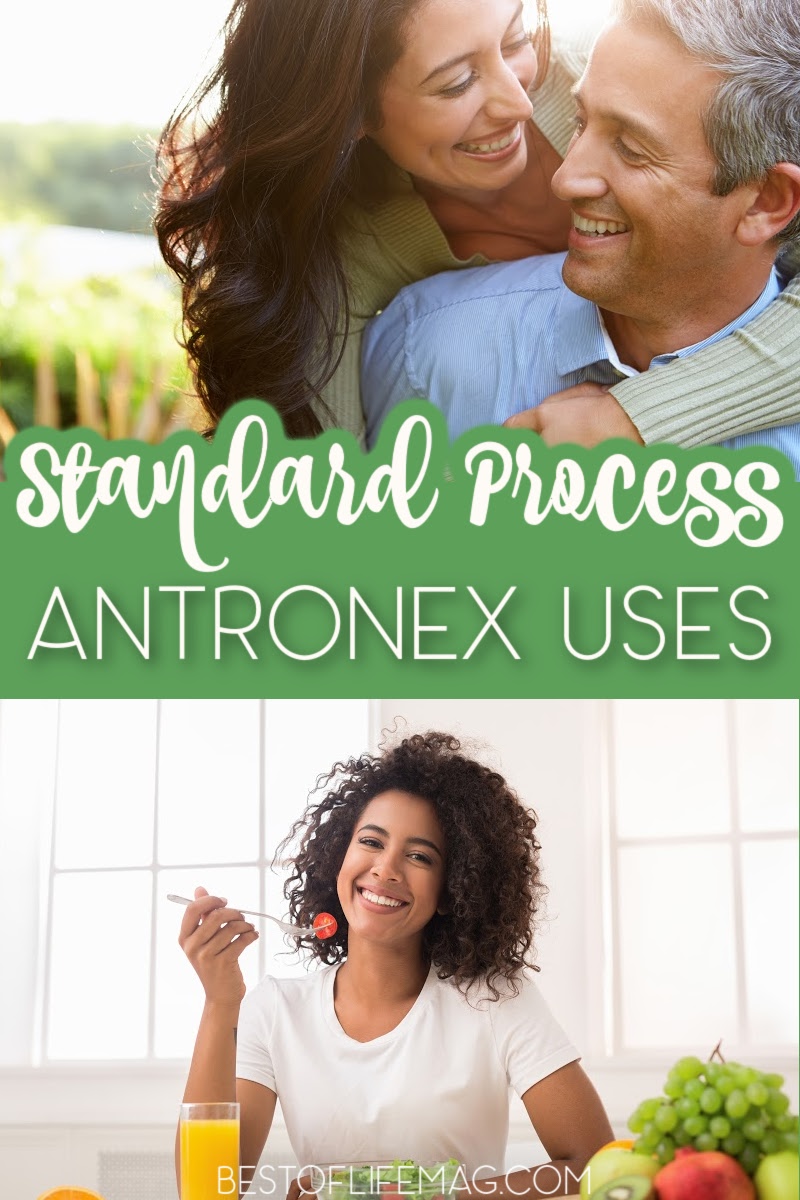 We view illness, sudden symptoms, and health issues in a totally different light. Along with the other great products, Standard Process Antronex has given us a much better way to handle health problems. I wanted to post about Standard Process Antronex review and uses to help you get an idea of how this supplement can help!

Standard Process Antronex is an amazing product with many uses, one of which included helping my son through an allergic reaction to Penicillin. Standard Process supplements can be purchased online. I usually stock up on Ovex, Antronex, Congaplex, Catalyn, and a few others for when I feel like doing a Standard Process Cleanse.
They have a profound impact on our lives and help us to lead a healthy and happy life without so many trips to the doctors. They have everything from hormonal aids to multivitamins and nutritional supplements. Ingredients are sourced naturally and have always been a company that I can trust with the health of my family.
Standard Process Antronex Review & Uses: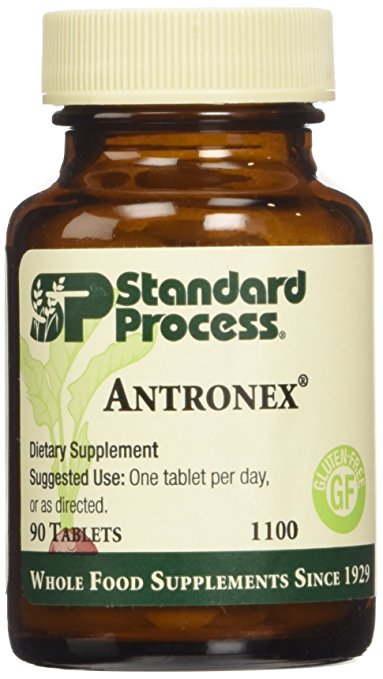 Overall, this is another great product from Standard Process. This time of year Standard Process Antronex comes in very handy because it can be used as an antihistamine. Antronex's main ingredient is Yakriton. This is a bovine liver fat that was developed in the 1920's by Japanese researchers.
Yakriton works to help maintain healthy liver functions. It has a blood filtering effect on histamines which is why it works so well to stop allergy symptoms. I always enjoy that Standard Process sources ingredients naturally.
Chemically derived medication is necessary in many cases but if there is a naturally occurring substance that can do the same work, that's where I'm headed! You'll see below why I love Antronex even more after the last few weeks.
Standard Process Antronex Uses:
Allergies with Itchy or Watery Eyes, Hives
Standard Process Antronex works wonders on allergy symptoms such as itchy or watery eyes. The histamines causing these reactions can be filtered out by the liver with the help of Antronex. This is a great natural alternative to all those allergy medicines that treat seasonal allergies.

Sinus Infection, Clogged Sinuses, Congestion
Another symptom of those lovely Spring and Summer months is inflammation in the sinuses. Standard Process Antronex can work to relieve sinus pressure and infection among other things. If you catch the symptoms early and start treating with Antronex you can likely dodge an expensive visit to the doctor for antibiotics.

Allergic Reactions
Recently, my son had a systemic allergic reaction to Penicillin. We used Standard Process Antronex to help stop the reaction until we could get him to the doctors. In a moment when I could have ended up feeling helpless and fearful, I knew that I had something on-hand that could potentially help save my son from further discomfort and pain.
This is just one of the many reasons why I love Standard Process supplements. They help us stay healthy and happy but they also act in those tough moments, to help stop a bad situation from getting worse.

Allergies in Pets
Did you know that Standard Process Antronex can also help pets who are having allergic reactions to their environment or outside influences? Many pets, especially dogs, have allergies. It can be expensive and scary to put them through all kinds of grafts, tests, and other workups.
Many people have found relief for their pets with Standard Process Antronex.
Migraines Caused by Allergic Reactions
Many people with food allergies also suffer from migraines caused by exposure or ingestion of their allergen. If you suffer from migraines brought on by an allergen you might want to keep some Antronex on-hand for sudden symptoms.
Chewing (yes, gross, but effective) a few Antronex at the first sign of symptoms can mean almost instant relief! If you suffer from other ailments you should check out some of these other great posts on the Standard Process Supplements we use regularly! You might be able to find some relief naturally!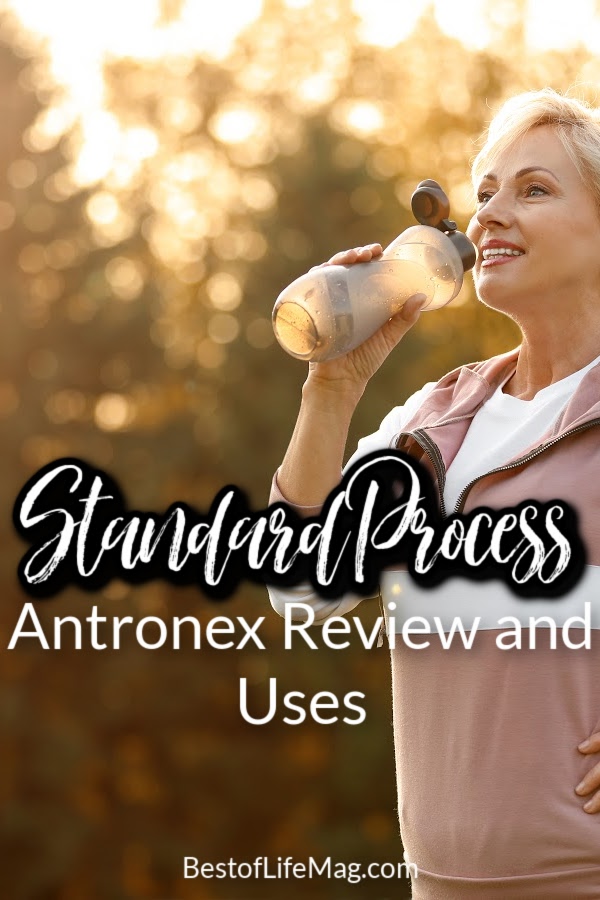 More Standard Process
Treating Vertigo at Home with Standard Process Catalyn | Standard Process is a nutritional supplement that can help with many different things, including vertigo.
Standard Process Congaplex for Sick Kids and Adults | We can even use Standard Process supplements for kids as well as adults.
What are Standard Process Supplements? | But it is important to know what it is you're putting in your body before you start taking it regularly.
How Standard Process Congaplex Helps When You Are Sick | You can use Standard Complex when you're sick as well.
Helpful Links for the Standard Process Cleanse | There are even Standard Process cleanses you can do that will help you start a new diet plan or nutritional exercise.