This site contains affiliate links. Please read our Policies for information.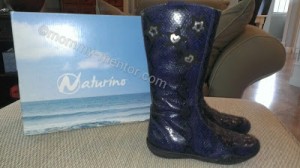 The holidays are fast approaching ~ have you finished shopping for your children?  This year, we are really trying to focus on just a few nice items under the tree that will stand the test of time.
If you are looking for a great gift idea for your children, head on over and check out the fashionable line of shoes and boots from
Naturino
.
Naturino has over thirty years of experience behind them in creating shoes and accessories for children.  Naturino has figured out a magical combination of style, comfort, and quality that children and their parents appreciate.
Ava has these completely adorable blue and black boots with a snakeskin print.  These Naturino boots
,
in style, are perfect in color.  The blue and black are neutral yet offer some color differentiation and best of all, they go with everything.
They were a hit straight out of the box and required no breaking in at all.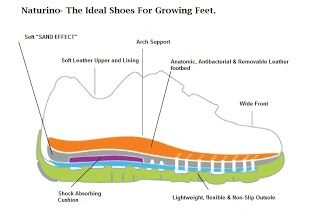 Naturino shoes which are produced by Falc, offer children the highest comfort they can ask for. Naturino shoes feature their
patented  "Sand-Effect System"
, which creates the natural sensation of walking on sea sand.  That combined with the removable insole equals a win-win for me as a mom.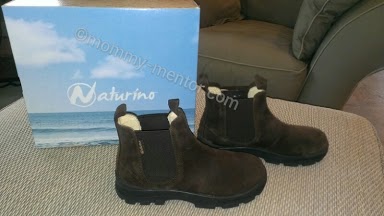 Calvin has his own pair of Naturino
boots
for the season and loves how he can slip them on and go.  They brown suede is the perfect neutral and these boots from Naturino come up the perfect amount to allow for comfort and fashion.  They
look stunning
with a pair of jeans and he can use them for the few
"dress up" events
we have with a brown pair of pants.
Fashion and comfort all in one.
If you have questions about how to determine which size Naturino shoes you should purchase for your child, head over to your iPad and download the
FootMeasure app
.  You can find the Footmeasure app by searching for Naturino and simply measure your
child's foot right on the app
.
To help you get a feel for it, Little A wears a US size 10 and a size 28 is perfect fit.  Mr. C wears a US 13.5 and he wears a size 32 in Naturino
shoes
.
Which Naturino shoes and boots are your favorite?
Save