This site contains affiliate links. Please read our Policies for information.
Percy Jackson Sea of Monsters is an epic story, originally told by Rick Riordan, in a series of novels following Percy Jackson and his demigod friends. Then, turned into an epic movie by 20th CenturyFox. The story follows Percy Jackson who is the son of Poseidon himself, and his demigod friends. Together, they need to find the Golden Fleece, and stop evil from taking over their home, Camp Half-Blood. The Sea of Monsters, is the second installment of the series, the first being Percy Jackson and the Olympians.
To celebrate today's release and the giveaway, we have some fun activities for you and your family. The first of which is a glossary, so that when you watch the movie and join Percy on his adventure, you will be familiar with some of the weapons and words they are using.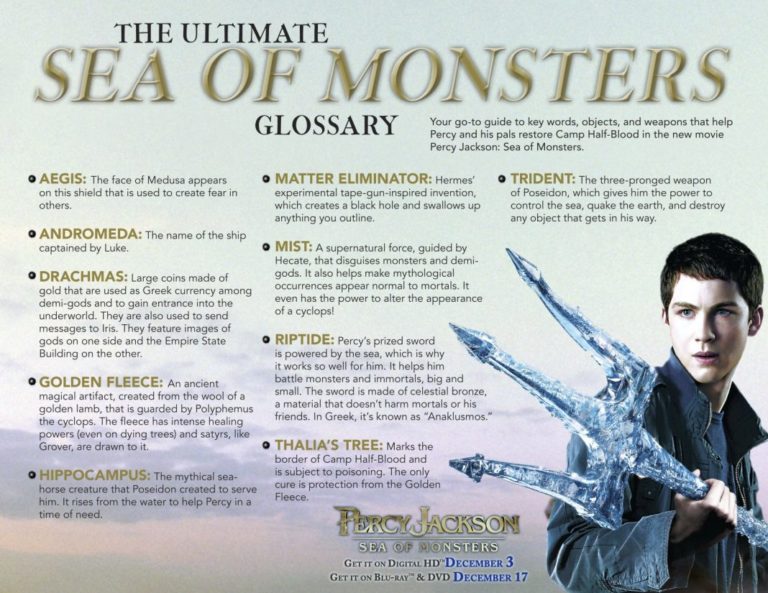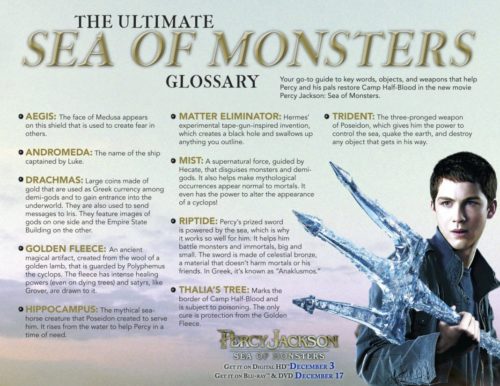 Find out which Demigod you are most like, with this fun personality quiz. May be by the end, you will have a new destiny.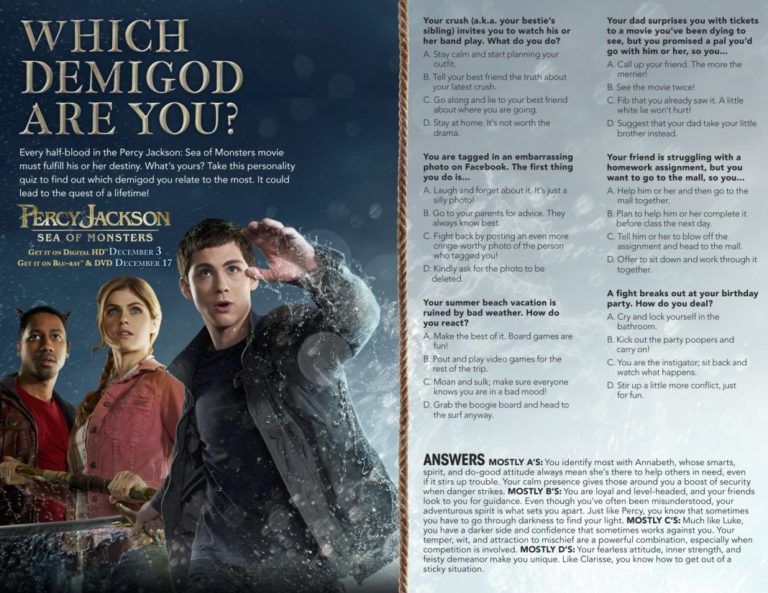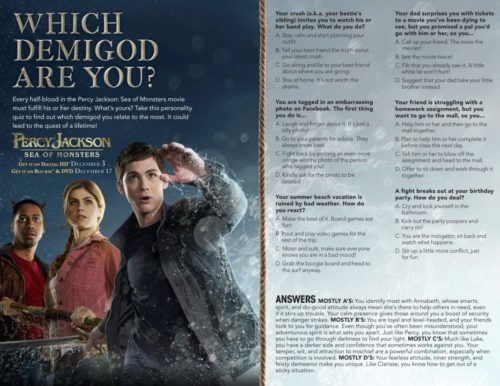 Lastly, throughout the adventure, Percy needs his friends. Some help more than others, find out which friend you are most like, and how much you can help Percy save his home with this quiz.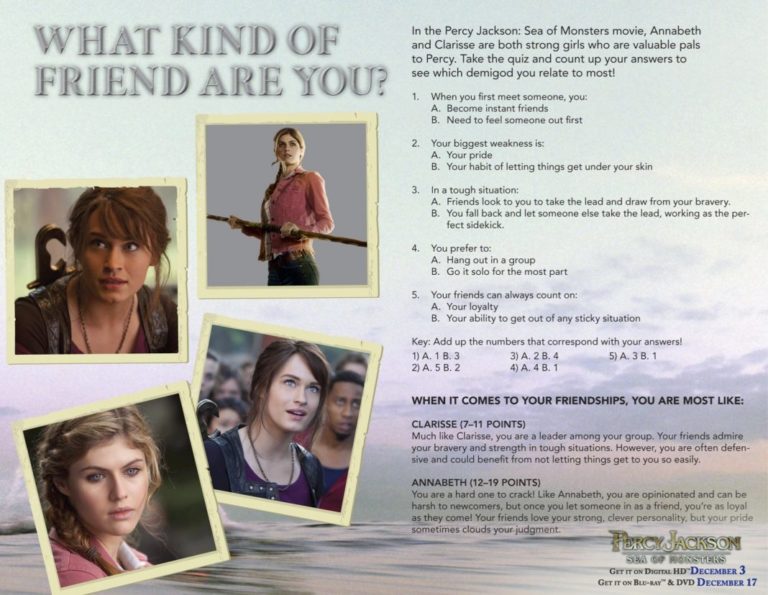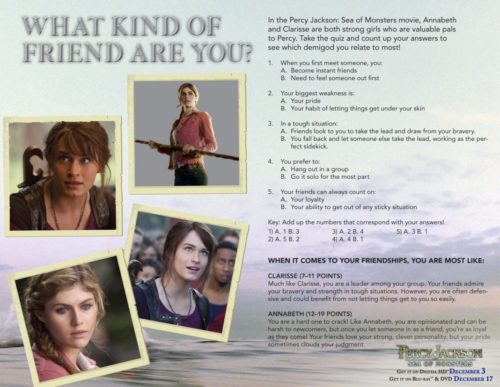 Percy Jackson: Sea of Monsters is officially on Blu-ray TODAY and we want to include you in the celebration! We will be hosting a giveaway, where one lucky winner will receive a Blu-ray copy of Percy Jackson: Sea of Monsters. Just enter below and good luck everyone!