This site contains affiliate links. Please read our Policies for information.
People who live busy lifestyles shop for headphones with different requirements in mind. One of the best examples came one day while I was working at home and my children were calling for me in the background while I was on a call. The problem was that I couldn't hear when they called for me because my headphones were in my ears. When Lucid Audio reached out to partner with us on their new Lucid AMPED Bluetooth Neckband headphones, we knew others would appreciate the unique features of the product.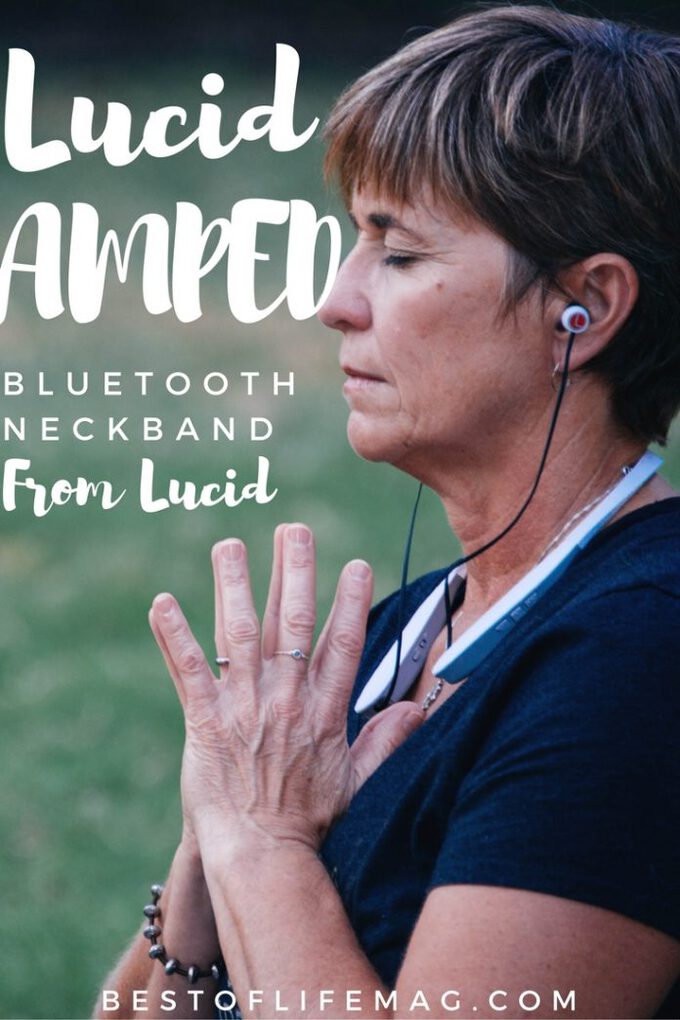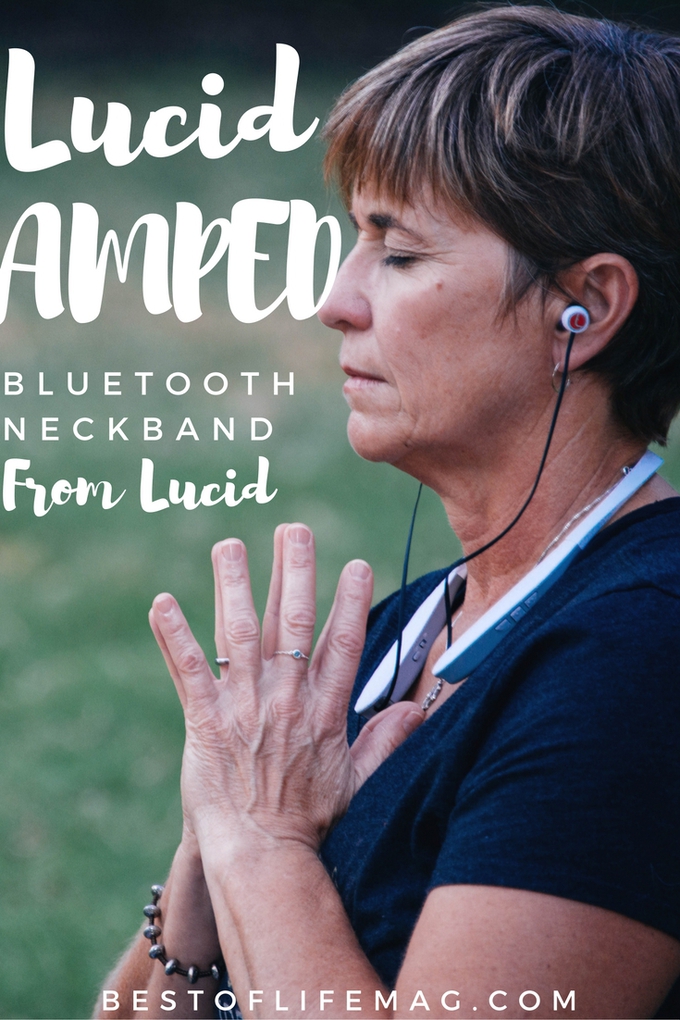 Lucid AMPED Bluetooth Neckband Headphones give me the option to listen while allowing just the right amount of noise in based on my needs.
Lucid AMPED is different from other headphones; they have what they call "AMPED" technology. AMPED technology, simply put, allows you to control the volume of outside noises while leaving your music at a set volume.
Using two microphones and patented technology, Lucid AMPED Neckband Headphones can monitor many outside noises and allow users to let those noises in while still listening to their music, calls or what have you.
The benefits of this technology are pretty phenomenal in both work and daily life, especially in the heavy multi-tasking life we all lead.

Lucid AMPED for Workouts
The only way I make it through my free at-home workouts by listening to music and staying motivated.
Now I can do my workout, tackle the treadmill or climber and never worry about not hearing the doorbell, telephone, or the kids!
The benefits of my Lucid AMPED Bluetooth Neckband really shine when I workout outdoors. Knowing I can bike or go for a walk while staying SAFE because I can hear the noises around me is such a relief.
If you Must
One of my biggest pet peeves is seeing people DRIVE with their headphones in! It is so unsafe and puts all of our lives at risk, BUT these Lucid AMPED headphones are the solution if you must. 🙂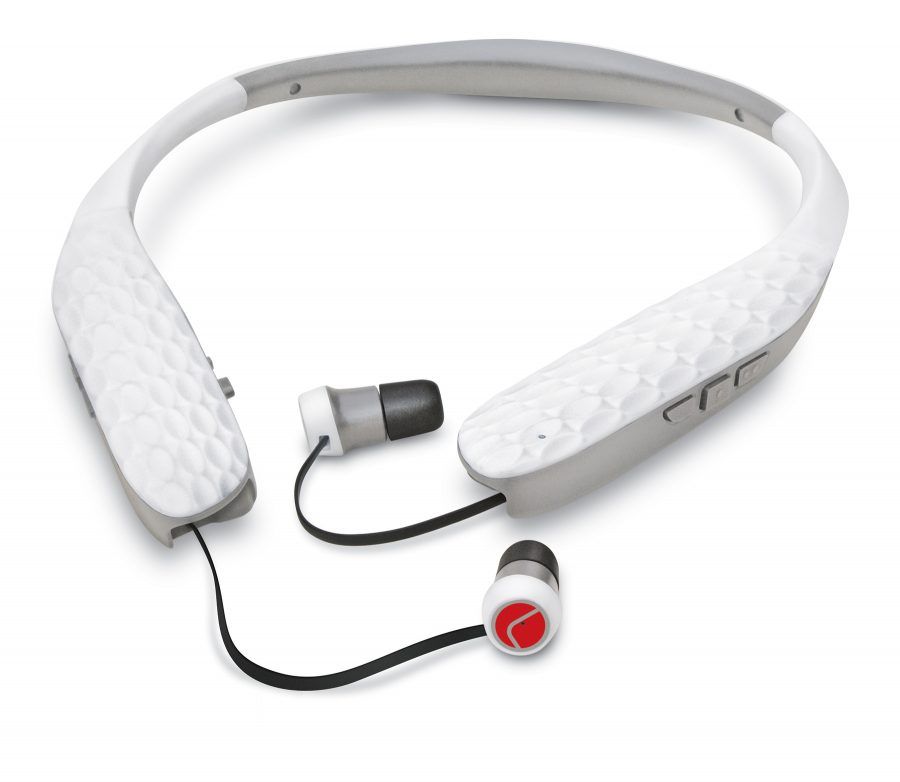 Lucid AMPED for Work
I am always so thankful that I can work from home and make my own hours. The flexibility that it gives me is priceless especially because I am doing what I truly love and feel passionate about.
When I'm at home, alone, and working, I can turn the outside noises down and music up to stay inspired if I want.
But when I need I can work and stay inspired if the kids are home and hear both of my worlds. Being able to take my calls and still have an ear on them offers me peace of mind that I have never had before.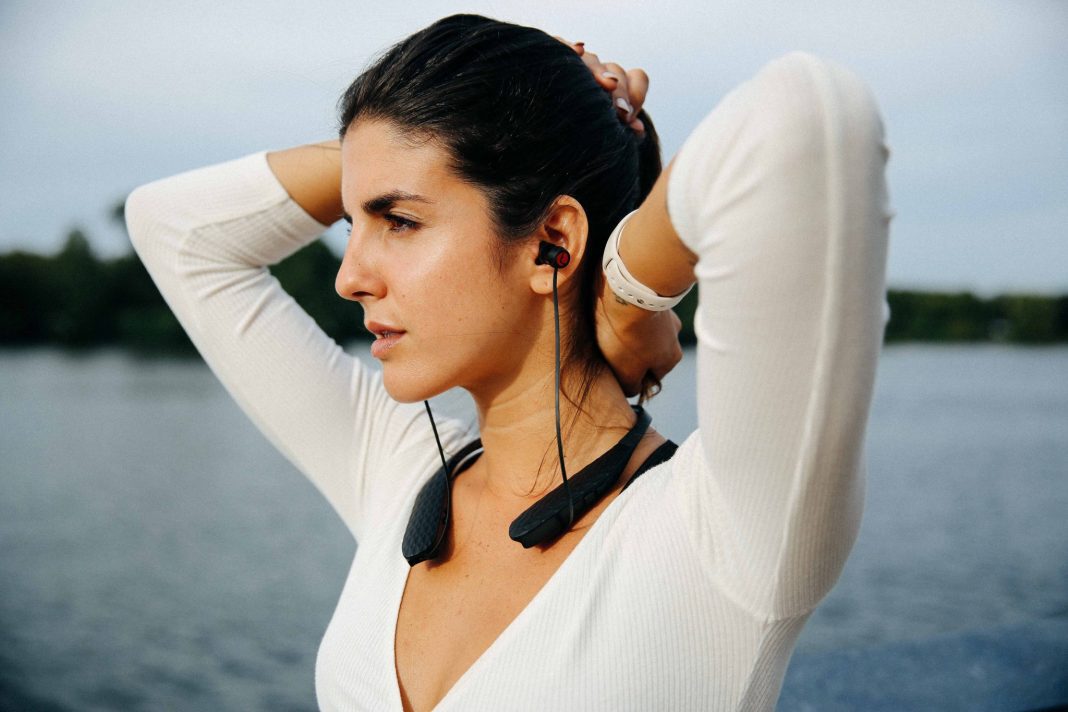 Music is good for keeping us inspired and motivated when we need a little help, but staying safe is just as important, and sometimes you can't tune out the world and stay safe.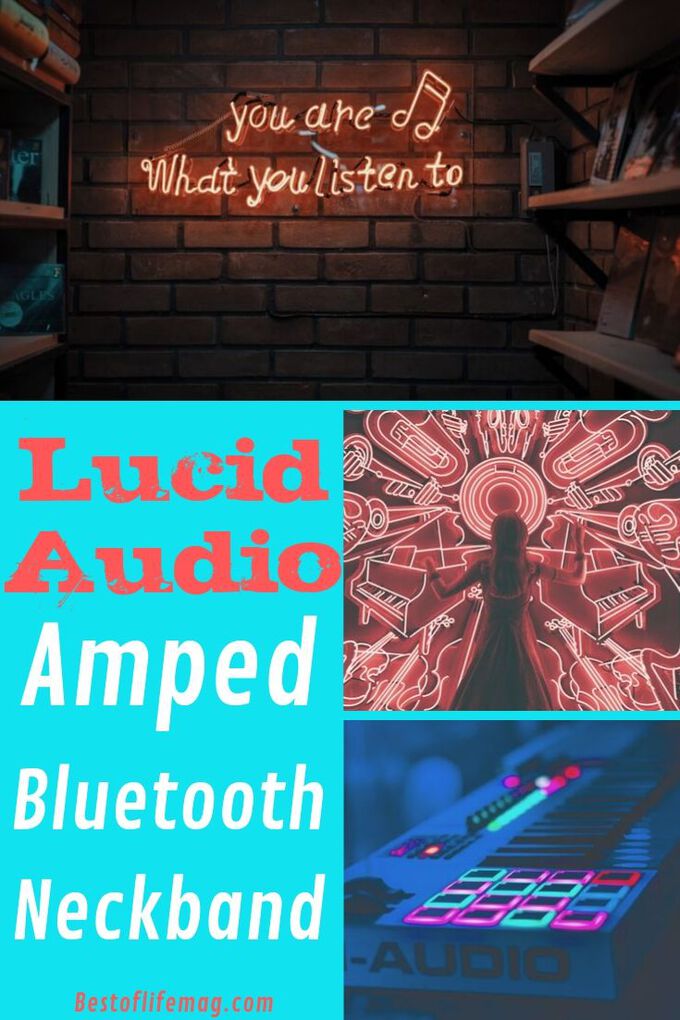 The solution to that problem was to use different headphones for different situations or just pull an earbud out of one ear.
Now the solution to that problem is to use Lucid AMPED Neckband Headphones.