This site contains affiliate links. Please read our Policies for information.
Life's Good at The Best of Life Magazine; we are always looking for "the best of life" and have enjoyed test driving the LG G4 smartphone over the past couple months.   This is the first LG smartphone my husband and I have had so it has been really nice to have new features to experiment with and a new interface to become familiar with.
Here are the 5 things that represent the "best of life" in the LG G4.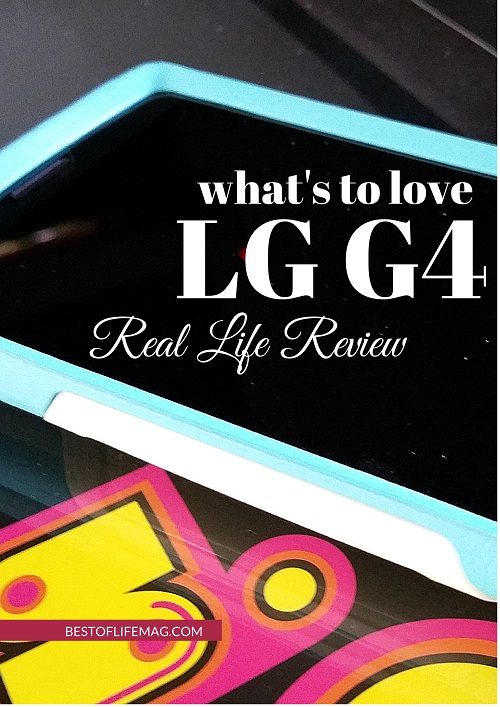 Capture Amazing Photos with the Camera
The 16-megapixel camera on the LG G4 is quite impressive and is loaded with controls and the ability for users to capture raw file formats. It is the perfect balance of features to capture the hearts of everyday users that take most of their photos with their smartphone and the hearts of G4 owners that are photographers at their core.
If you want to take the best photos with your LG G4 be sure to read our camera tips for the LG G4.
Expandable Memory
It seems our smartphones hold just about everything about our lives nowadays so it's important to have a phone that can handle it all. One of my pet peeves about smartphones is all of the bloatware that comes preloaded courtesy of our cellular carrier because it takes up much needed space I want to choose how to use.  Because of these two factors, it is essential that smartphones allow users to expand their working memory.  Whether we want to put our photos on external storage or move select apps to it, expandable storage is a must have for us so were pleased to see it in the LG G4.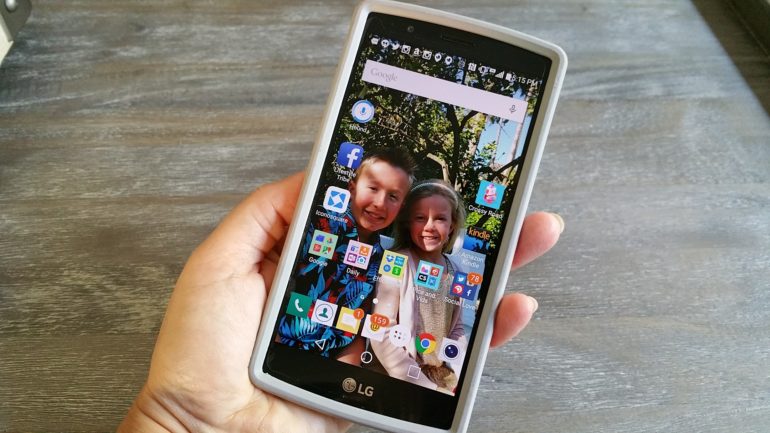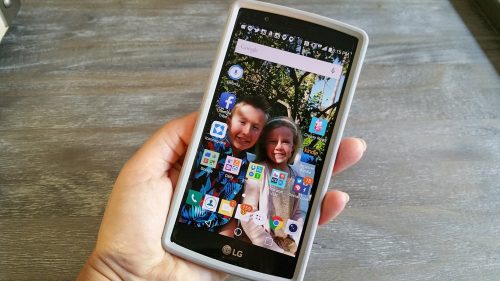 Curvaceous and Crisp
The curved design of the LG G4 provides a natural fit in the hand.  It also allows the rear facing speakers to project a little more sound and thus sound a bit less muffled.  This is an area of improvement I hope to see in the next phone from LG; front facing speakers provide not only better audio for music and videos but allow for clearer hands-free calls. After having it on my HTC's for years, I really miss that great sound from the front of my device.
Ten 5.5″ display on the G4 is enhanced with 534 pixels which blows the iPhone 6 and iPhone 6 Plus out of the water.  The IPS Quantum display is also a first of it's kind providing for a brighter and crisper viewing which many have asked about.  Yes, it is noticeable to the naked eye.  The contrast in photos is evident and everything is more vibrant and easier on the eye.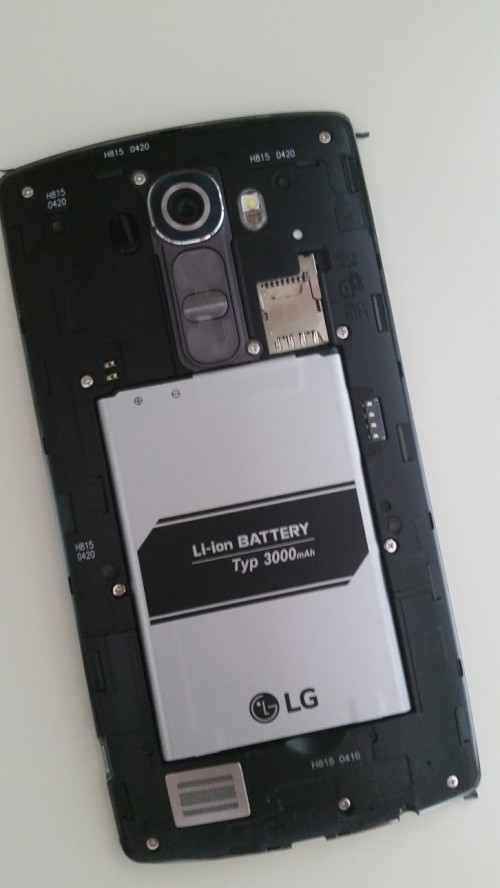 Battery Access
After years of owning phones that did not allow me to replace the battery, I am incredibly happy that the LG G4 has a replaceable battery.  Let's face it – we all work our phones hard these days and thus it is an important option to offer users.  I typically show signs of battery depletion after 8-12 months of owning a phone and love being able to extend the life of my smartphone through a simple battery replacement.
Smart Bulletin
Like the rest of you, my phone is not just for me; it's a combination of work and play.  While it's great to not have to carry two phones like many of us used to do, it also means it can be harder to find what is really important on my smartphone in a rather cluttered environment.
LG's Smart Bulletin takes key functions and highlights them in a dedicated screen; it's like my personal assistant… that doesn't talk. :).
From weather to my fitness status for my steps versus my goal all the way to my music and quick remote, it's all there on my LG Smart Bulletin.  This is also a great place to access Smart Tips and work your G4 to the max with dual windows, interval shots, and selfies triggered by a gesture.
While LG played it a bit safe with the LG G4 there is a lot to love about the device.  Smartphone manufacturers continue to up their game with each new release so I look forward to seeing what LG brings to us in their next device to show us that yes – Life is Good. 
*We received the LG G4 to test in order to share our honest opinion.*
Save