This site contains affiliate links. Please read our Policies for information.
We all have our morning and nightly rituals, ways we get ready for the day and ways we get ready for bed. One staple of both rituals is always brushing our teeth. We use our toothbrushes to help prevent cavities and keep our teeth as clean as possible. The question is, how clean is your toothbrush?

Toothbrushes sit on the counter and all airborne germs land on them. Prevent these germs with the IntelliDent Toothbrush Shield.
Most people have toothbrushes standing in a holder on the bathroom sink, however, every time someone uses the bathroom, the flush creates airborne toxins. Those toxins, could end up on your toothbrush. Thanks to Susan Klinsport, we have IntelliDent Toothbrush Shields an option to prevent that from happening.
There is more than a toothbrush protective story here, it is a story of triumph and changing your life path. Susan Klinsport, is a mother of two teenagers and was a wife to a hardworking man. Together, Susan and her husband spent their life together working, entrepreneurs dedicated to their work life. When their first child was born, Susan's focus became something she never thought it could – a life as a mother.
Life as a mother was everything to Susan, however, Susan's husband also suffered two strokes, which meant Susan needed to not only a mother, but a caretaker to her husband for eight years. Sadly, Susan's husband passed away, which became a life changing moment. Susan did not want her children to see a mother who was weak; instead, she chose to give them a role model they could look to in life.
This was the birth of IntelliDent, a company owned by a mother showing the world that you can turn difficult times into positive ones.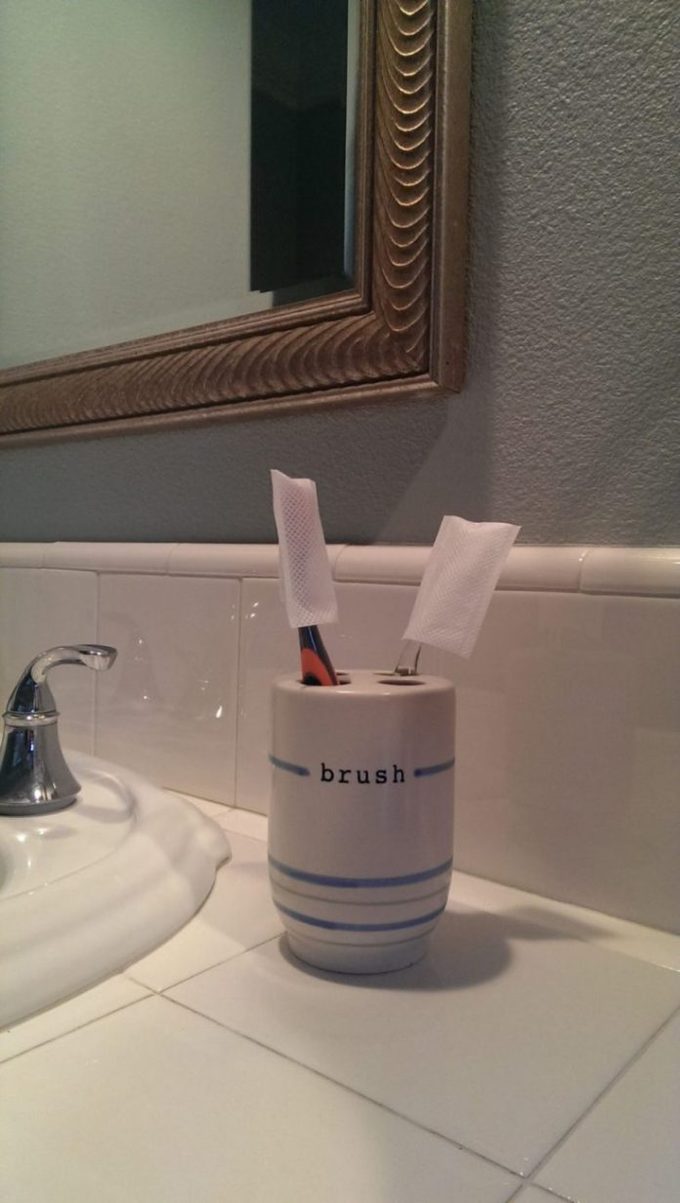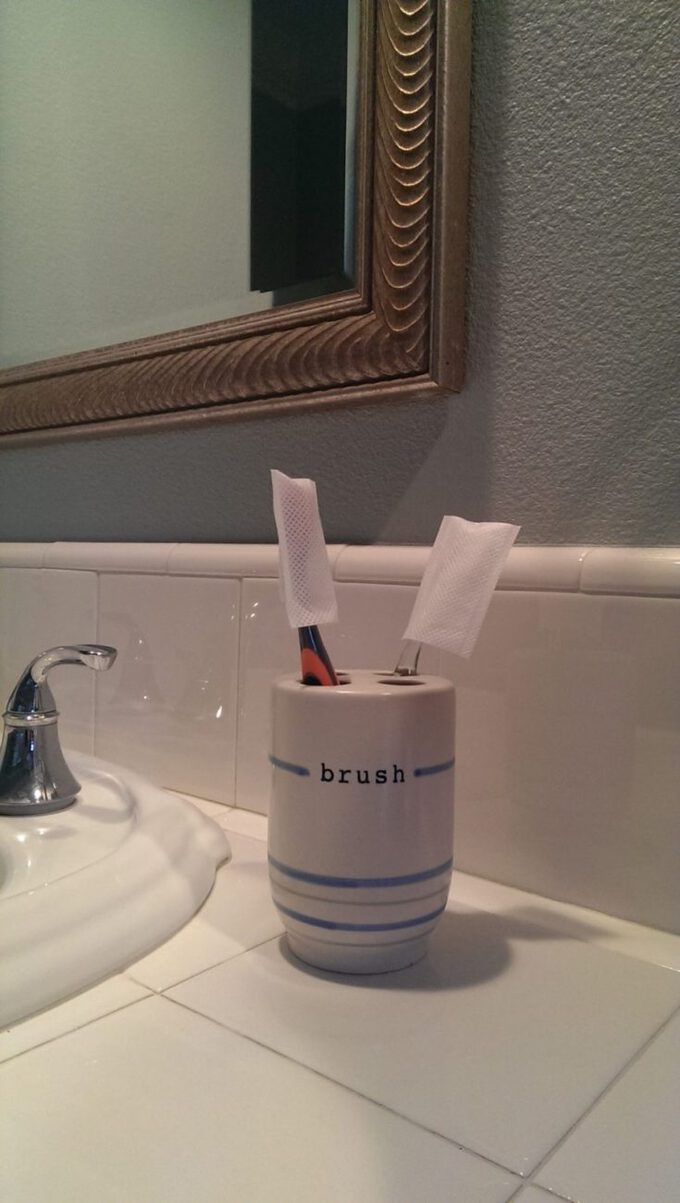 Regardless of how disciplined we are in how often we brush our teeth, we all pretty much keep our toothbrush in the same place – a holder on the bathroom sink counter that leaves them open to airborne toxins and microbes.
Some of us have thought of this already, which leads us to buy plastic covers that clamp closed on our toothbrushes. However, those plastic covers could be even worse, as a breeding ground for germs. Susan saw this as a problem that needed to be fixed, especially since poor oral health could lead to heart disease.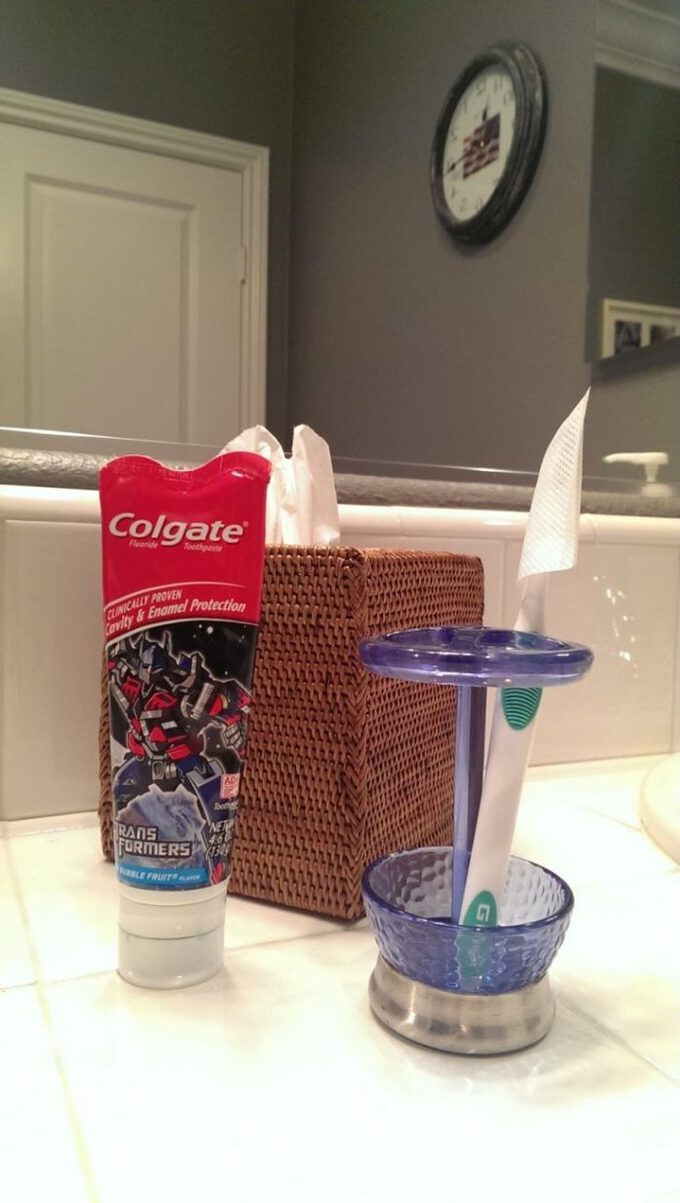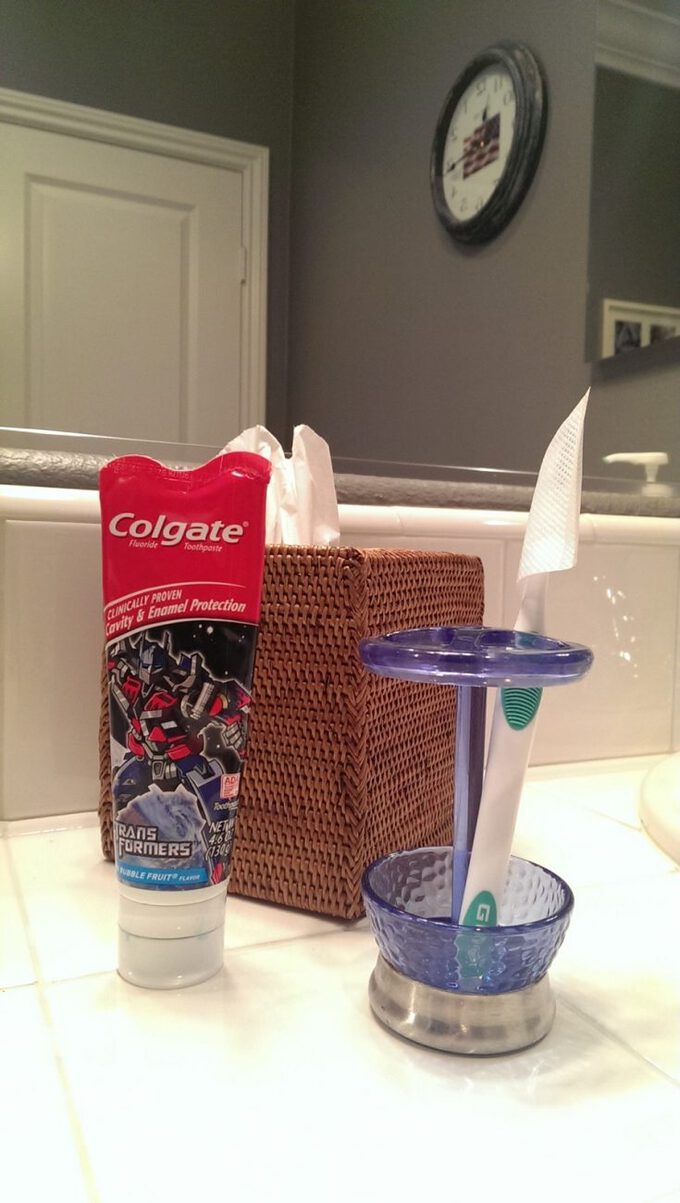 The solution to this problem is the IntelliDent Toothbrush Shield, which offers many key benefits:
The first benefit is the material used to make the Toothbrush Shield
Using similar material to surgical face masks, it is breathable and quick drying. This is to help make sure bacteria doesn't have a chance to grow, not to mention it is disposable. The shield is lab tested and proven to last 7 days with a 99.9% success rate.
Secondly, the Toothbrush Shield completely covers the head of your toothbrush
This is to prevent airborne toxins and microbes from reaching your toothbrush. It also eliminates the chance of cross-contamination from your toothbrush to others in the same holder.
The third benefit is that they are perfect for travel, work, and home
So anywhere you decide to brush your teeth, your toothbrush is protected. We are all busy, and know that we don't always get the chance to brush our teeth at home, so this is perfect.
The fourth benefit is the packaging
Each shield comes in a cold seal pack, similar to band aids. This is to keep the shield clean and free of other toxins. This is also to keep the shield fresh and ready to use every time.
The last benefit, and certainly not least, is availability
The IntelliDent Toothbrush Shield is readily available at over 12,000 stores. Walgreens and most other pharmacy stores have the Toothbrush Shield on their shelves, which means anywhere you go, you can easily find more when needed.
To celebrate Susan, and IntelliDent Toothbrush Shields, we are giving away a year supply to a lucky reader.