This site contains affiliate links. Please read our Policies for information.
The school year is approaching faster than we care for in our family. How are we coping? By escaping Southern California for family run luxury style at The Westin Kierland Resort and Spa in Scottsdale, Arizona.  The Westin Kierland offers everything we need for a family getaway with a touch of luxury that everyone in our family appreciates.
Enjoy a Golden State Summer Rate at The Westin Kierland Resort & Spa through September 6th.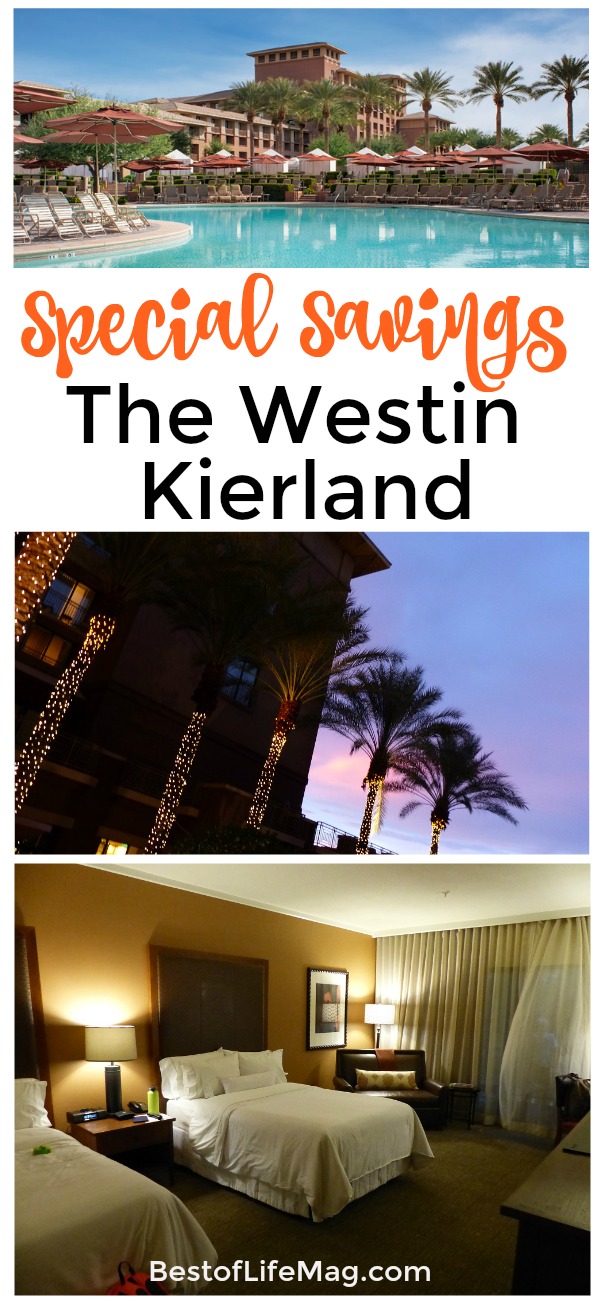 Between August 1st and September 6th, 2016 travelers from Southern California can book a special Golden State Rate and enjoy 20% off the already low summer rates. The prices are truly amazing for this stunning resort located in the heart of Scottsdale and start at $139.00.
Amenities to Enjoy at The Westin Kierland
With a lazy river, waterslide, two pools and a surf simulator known as the FlowRider, there is certainly a lot to do for the kids to maximize the fun in the sun during a trip. The Westin Kierland also has nine dining venues to enjoy which is a major plus for our family which is one of the reasons we named it one of the best hotels in the Phoenix area. After all, vacation means a break from responsibilities including cooking every evening. Agave, the Arizona Spa is found on property as well, which Ava and I may need to experience for some special mom and daughter time. A 27-hole golf course calls golf enthusiasts as well!
The Big Chill
This summer the team at The Westin Kierland has so many fun activities planned for everyone in the family; the kids will never be lacking for things to do. Each Saturday afternoon, hundreds of pounds of ice are dumped into the pool, there is a DJ spinning tunes Friday at Saturday evening and guests can enjoy discounted pricing on the much loved Flow Rider during their "Surf into the Sunset" special.
Special Events August 5th through 7th
As if the regular activities are not amazing enough, The Westin Kierland is hosting more fun the weekend of August 5th. On Saturday and Sunday there will be a mid-morning snowfall with eight tons of snow for kids to enjoy and during the afternoon on both of those days 1000 pounds of ice will be added to the pool for a Polar Plunge. A synthetic ice rink will also be made overlooking the golf course and The Splish Splash will beckon fun on Saturday and Sunday from 10am – 4pm with an inflatable water park available at an additional charge.
To book your Golden State Rate call The Westin Kierland at 480-624-1202 or book online with the coupon code "SoCal" to receive the discount.