This site contains affiliate links. Please read our Policies for information.
If a drone makes it's way to your shopping list but you're not sure which to get, I have the answer. I've had a few interactions with a few different drones and have come to a conclusion on what is important. Build quality, above all, is the most important thing when shopping for a drone. You'll also want something that can carry a relatively hefty payload and finally, something that's easy to maneuver. The GDU Byrd Premium Drone is a drone that checks all of the boxes and then some.

There are a lot of drones on the market and it can be hard to know which is best. I'm sharing with you today why we love the GDU Byrd Premium Drone. It's easy to carry in a backpack or duffle bag and with a fast writing SD card it takes awesome video.
The GDU Byrd Premium Drone is a solidly built drone that delivers quality from the moment it is unboxed. With its unique look, it is guaranteed to garner attention when you fly it.
I was so excited to receive the new GDU Byrd Premium Drone and the unboxing did not disappoint! The Byrd Premium is thoughtfully packaged first and foremost for product care, but it also presents just as well as any Apple product I've ever experienced.
I know unboxing isn't a popular thing anymore but I mention it because it's the first impression I glean of a product and a company and to me, it imparts an impression of how much the company cares about the design of their product and it's usually indicative of high-quality craftsmanship.

GDU Byrd Drone Build Quality
The GDU Byrd Premium does not disappoint when it comes to building quality. As you unbox it and get your hands on it for the first time, you're struck by how well built the thing is.
The controller is amazing; it offers dual antennas, physical buttons for the return to home as well as two buttons for customized actions and all are conveniently placed.
It also has an aluminum bar built into the back of it that unfolds to provide an added place for your hands to rest up against and grip, as well as serving as a kickstand for when you set the controller down, offering protection to the antennas and angles up the controller should you want to use it that way.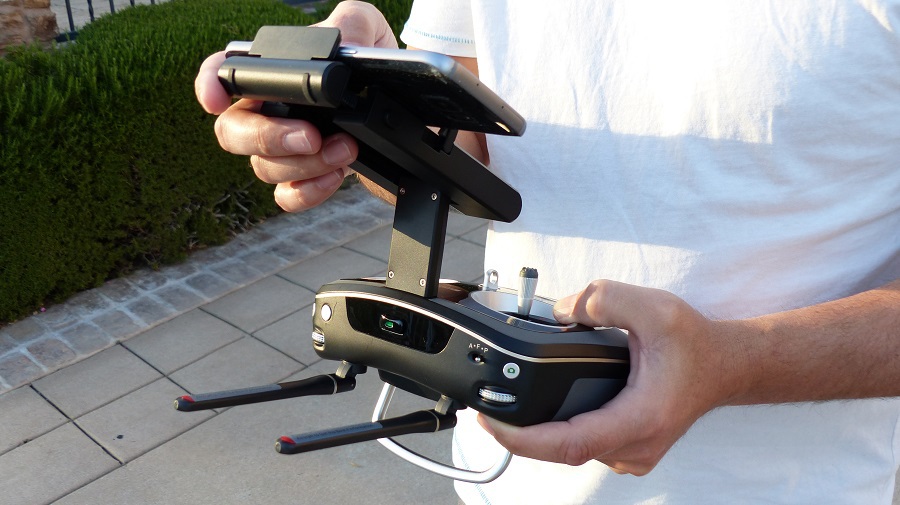 Controlling the Byrd is consistent with most other drones you've piloted – I think it's good thing that most seem to be deploying the same flight control design principles, though with the Byrd you do have the option of swapping between three different control setups that are typically used in China, Japan, and everywhere else.

The Wing Span makes the GDU Byrd Premium Drone a Beast!
All this appreciation of build quality is of course after your brain moves past the initial reaction of how freaking large the wingspan is on this drone – it's a beast!! I won't wow you with stats on how many full water bottles this thing can lift (google it for plenty of videos!) but this thing can carry some serious payload.
In my opinion, that's because this drone borders on semi-pro, with gimbal options that allow the use of a full-size DSLR camera so it's got to be able to move some air to do that.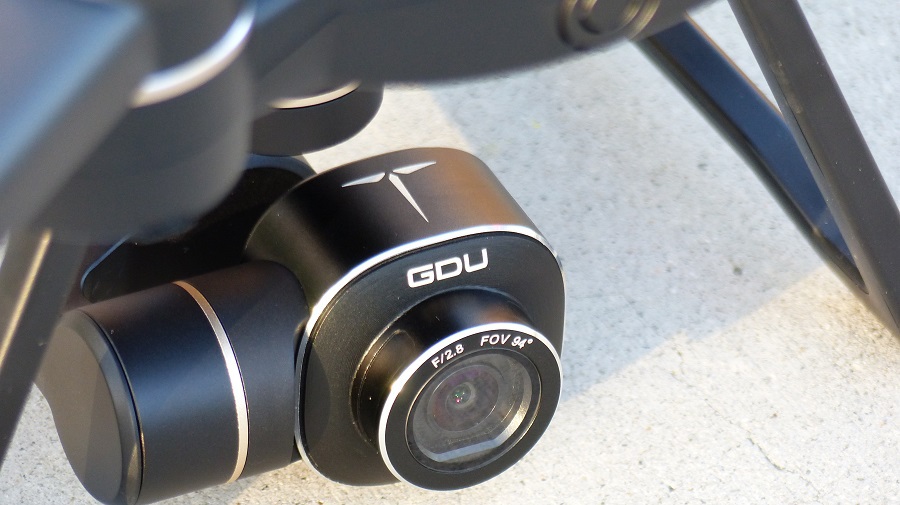 The GDU Byrd Premium Drone I received came with their camera gimbal which is fine by me because I'd prefer the additional flight time gained by not hauling a DSLR around and I'm totally fine with 4k quality camera and integrated controls via the software and physical buttons on the controller.
I find the picture and video quality to be outstanding, especially when compared to the constant artifacts my son saw on his videos and the graininess of the pics from his Phantom albeit they are two different classes of drones.
The only issue I did have with the videos, was upon playback there are was some corruption at the beginning of the videos resulting in green blobs for the first few seconds – it always resolved itself but was always there on playback on my phone.
I decided to upgrade the memory card to one with faster read\write speed and that eliminated the problem but it returned on a couple videos. Have not had the time to troubleshoot it further so admittedly it could somehow be user error, a known bug, or something to be resolved with an update from GDU.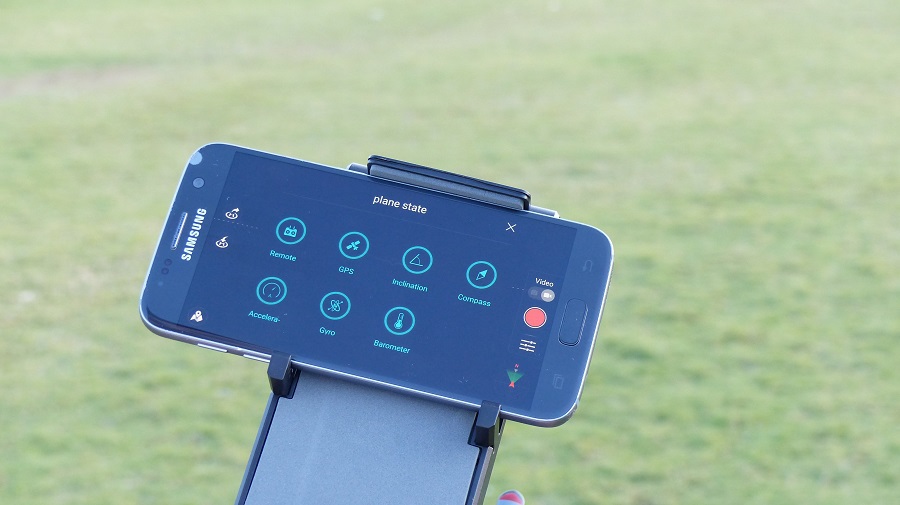 GDU Byrd Premium Size
One last point on size, while the Byrd is an impressive vehicle once unfolded, it's important to know that because of the way its designed, when its arms and legs are completely folded up, it hides it's girth well and is very easy to throw in a backpack or small duffle bag – it travels well.

GDU Byrd Gimbal
One last area to focus on is the gimbal. Earlier I briefly mentioned the ability to swap out the gimbal for one that carries a DSLR, GDU also offers the GDU Byrd Advanced Drone which has a GoPro camera…but by far the coolest optional gimbal is the Payload gimbal which allows you to carry a payload and via the customizable buttons, perform a remote drop!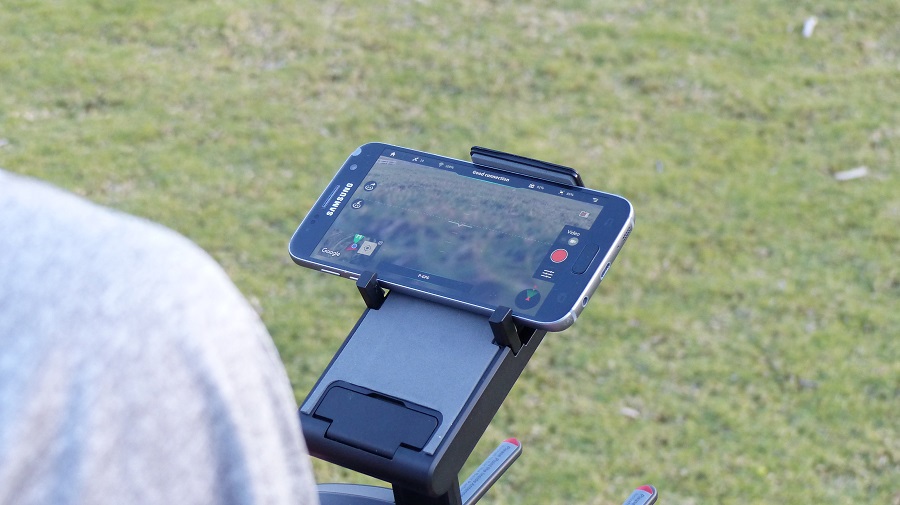 Now, I have absolutely no idea what I would use that capability for, but the kid in me who used to tinker and try to build all sorts of contraptions thinks this is pretty cool.
Perhaps it means remote beer delivery from the fridge to the couch without having to pay Amazon for their drone delivery. 😉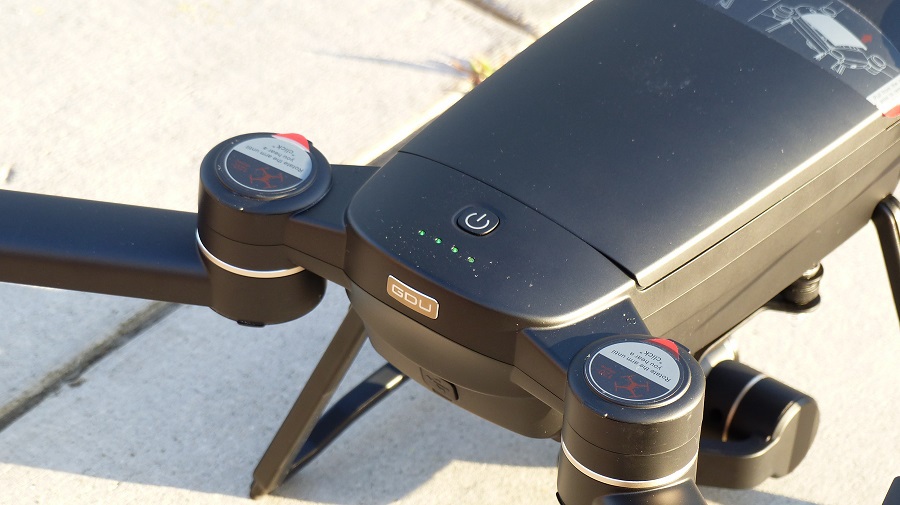 Another point to mention about the Byrd I received is that it comes with a great little foam padded, solid side canvas carry box for use when transporting your drone.
Like all else from Byrd – the quality of the carry case is fantastic – the foam is specifically cut to easily place the gimbal in only one way, the zippers are smooth and come with easy to grasp branded ties on the end to make opening and closing easier for large hands.

Overall Impression on the GDU Byrd Premium Drone
Overall, I'm very pleased with the GDU Byrd Premium Drone – it's built extremely well, handles large payloads, takes amazing photos\videos (glitch withstanding) and travels very well for a drone of its size.
This drone is one to consider if you have specialized needs like advanced photography or entrepreneurial Air Beer Delivery business goals.